Beauty
"That time I f*d my hairdresser": Blake Lively on letting Ryan Reynolds dye her hair (plus more beauty news from this week)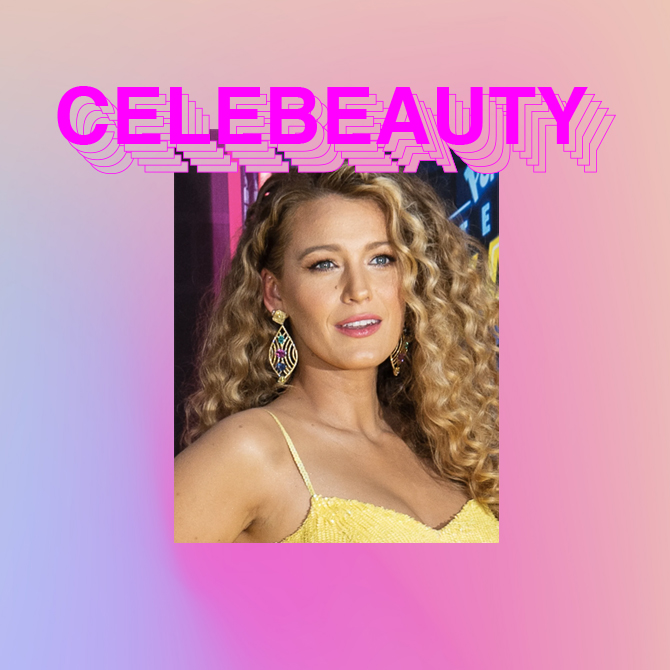 From the latest celebrity beauty line to hit production to your favourite celebrity couples and their quarantine antics, there is a lot to catch up on.
Ahead, find all the best beauty headlines from this week.
Blake Lively keeps us updated on her quarantine colour routine
View this post on Instagram
POV: Deadpool dyes your hair. The Gossip Girl alum shared a fun, sped-up snippet of her hubby, Ryan Reynolds, exploring his craft as a hairdresser (along with a lively caption that reads "That time I f*d my hairdresser."). Scoring the video with 'God Only Knows' by The Beach Boys, the tongue-in-cheek post is completely on-brand for the couple.
Editing aside, we're genuinely gobsmacked at Reynold's sheer concentration. Equipped with a tint brush, some gloves, and impressive sectioning, his efforts would make Jon from Queer Eye proud—in fact, it did! Van Ness himself commented on the post to share his approval, pointing out that "the sectioning is really, really good".
In fact, the couple's influential friends chimed in with their support, with Ashley Tisdale exclaiming "What can't he do?!" and Mindy Kaling declaring "omg this is so hot". Martha Stewart even took the opportunity to plug her business endeavours: "Actually my new @MarthaStewart48 secateuirs [sic] would do a wonderful job! I am available 24 hours a day". We've got to respect the grind.
Emma Stone is everything we could ever ask for in a live-action Cruella De Vil
View this post on Instagram
Okay, yes—we also have Disney live-action fatigue (Writer's note: Seriously. When will they stop producing half-baked remakes of beloved classics and just make new movies?). However, the latest stills from the production house's latest endeavour has managed to pique our interest. Two words: Emma Stone.
A first look at the actress in-costume as a young Cruella De Vil had us doing double-takes all over. Stone is pretty unrecognisable without her typecast 'girl-next-door' look, which bodes well for her portrayal of Disney's most unredeemable villain (Friendly reminder: In case you forgot, Cruella's entire schtick is skinning puppies).
The film is due to launch in May of this year and features a supporting cast that includes Emma Thompson, Mark Strong, and Emily Beecham. You can watch the trailer here:
Kourtney Kardashian got one loved-up manicure…
View this post on Instagram
…and BTW, she's dating Travis Barker now (yes, that Travis Barker from Blink-182).
The oldest Kardashian sister shared a picture of her very cool and unusual french tip—shaped like a heart in a vibrant red, it's the perfect date-night mani. The nail art is courtesy of celebrity nail artist Kim Truong, whose clientele includes the likes of Katy Perry, Kim Kardashian, and Jennifer Aniston.
Rina Sawayama is losing her mind, and we are here for it
View this post on Instagram
| | |
| --- | --- |
| SHARE THE STORY | |
| Explore More | |