We celebrate the season of giving with our exclusive Holiday Box — find out every item within this personalised gift
If you've seen our 2017 #BuroLovesGiving initiative that we rolled out yesterday (by way of gift boxes atop MINI, no less), you'd know that our Holiday Box is back this year with a chockfull of beauty and fashion goodies. To kick off the season of giving, we wanted to thank our Friends of Buro who have supported and collaborated with us all year long—and what better way to gift them than with a list of essentials that they can indulge in this holiday season?
In this video, watch as we unbox our Buro 24/7 Holiday Box. Scroll down below to find out more details of each product:
Decorte AQ Oil Infusion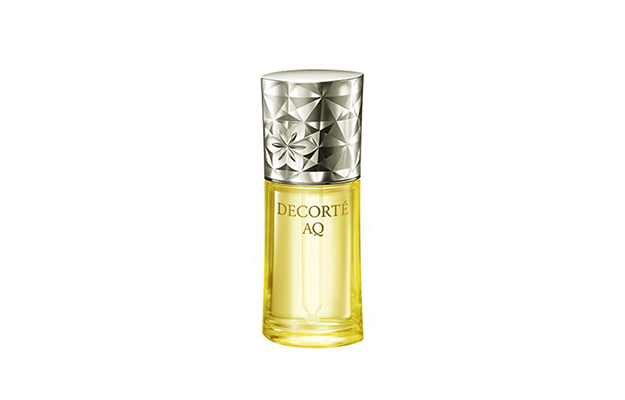 Ever heard of a facial oil that acts like a serum? Decorté's AQ Oil Infusion is a unique must-have that has active ingredients such as Japanese bean extracts and white birch water to accelerate skin healing. Filled with amino acids and natural minerals, it is lightweight and non-greasy, allowing for easy absorption into the skin. Don't be surprised if you wake up with radiant, smooth skin the next day.
Kiehl's Powerful-Strength Line-Reducing Concentrate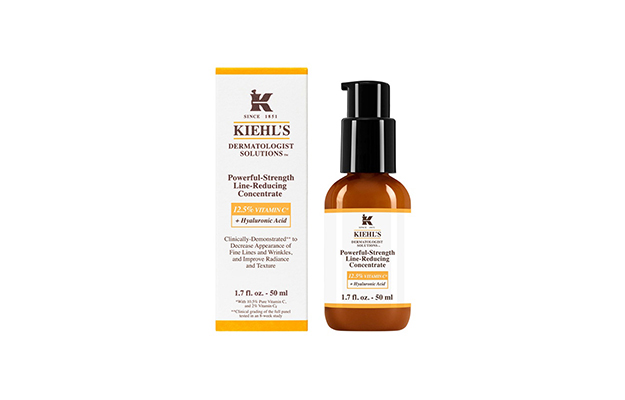 Rewinding the signs of ageing on your skin is easy breezy with this fast-acting concentrate from Kiehl's. Within its formula is pure Vitamin C at 10.5%—a potent ingredient that fights free radical damage along with reducing the appearance of fine lines and wrinkles. We can't think of a better way to turn back time for your skin.
La Prairie Essence of Skin Caviar Eye Complex and Skin Caviar Eye Lift Cream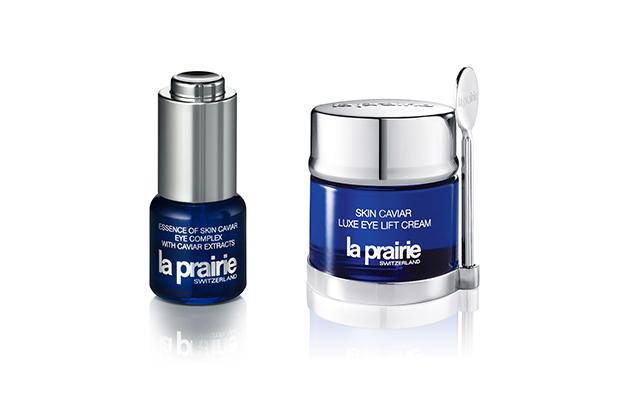 La Prairie's miracle eye gel in the form of the Essence of Skin Caviar Eye Complex is akin to a DIY eyelift. Functioning as both an eye gel and primer, the formula will nourish and firm up the skin around your eyes while hydrating and brightening it at the same time. For more targeted action, we've got the Skin Caviar Luxe Eye Lift Cream that will solve all eye-related beauty dilemmas you can think of, from loss of elasticity to dark under eye circles.
YSL Instant Moisture Glow, Mascara Volume Effet Faux Cils and Touche Eclat Radiant Touch 
For both ladies and gents, YSL Instant Moisture Glow will come in handy as a moisturiser that leaves your skin with a soft-focused glow. But for the former, we also have the YSL Mascara Volume Effet Faux Cils to leave you with thick, sky-high lashes for that eye-opening effect. The men on our list will enjoy the Touche Eclat Radiant Touch—a multi-use 'magic wand' for a natural-looking, bright complexion.
Burberry Silver Shimmer Illuminating Powder and Fresh Glow Luminous Fluid Base, and Mr. Burberry Deodorant Stick and After Shave Balm
To add on the festive cheer, Burberry's Silver Shimmer Illuminating Powder and Fresh Glow Luminous Fluid Base are what you need to for that perfectly-strobed glow that will stay on all night long. For men, Mr. Burberry's Deodorant Stick and After Shave Balm will impart a long-lasting and fresh scent thanks to notes of zesty grapefruit, vetiver and smokey guaiac wood.
Rouge Dior lipsticks and Sauvage Very Cool Spray
For the ladies, the Buro 24/7 Holiday Box includes the Dior Rouge Liquid—a longwear and pigmented yet lightweight liquid lippie—and the matte metallic Double Rouge lipstick for the perfect pout this festive season. As for the gents, discover the fresh yet masculine Dior Sauvage Very Cool Spray, which comes in an innovative unbreakable bottle to suit your urban lifestyle.
Gabrielle Chanel Eau de Parfum and Allure Homme Sport Eau de Toilette
Two sparkling scents for discerning personalities. The Gabrielle Chanel piques the senses with notes of a "dream flower", featuring a combination of ylang-ylang, jasmine, orange blossom and tuberose with fresh hints of grapefruit and mandarin peel; while the Allure Homme Sport is an energising fragrance heightened with notes of Italian mandarin, cedar, tonka bean and white musk.
Melium RM500 gift card
Time to treat yourself to one of the many coveted brands under Melium—Max Mara, MCM, Roger Vivier, Tod's, Givenchy and Stuart Weitzman, just to name a few—whether it's that bag you've been eyeing or your dream pair of shoes.
Jimmy Choo Sunglasses
Our dear friends of Buro will find themselves with one of these Jimmy Choo sunglasses. Whether it is the classic Dema or chic More, both come in rather timeless silhouettes that will add a little glamour and mystery to one's style through party seasons and beach getaways.
Hugo Boss Sunglasses
The guys, on the other hand, will find their new favourite pair in these Hugo Boss shades. Modern, suave and versatile, the snazzy design is also functional—the cork insert on the inside of the temples will keep them from slipping off in our all year round summer.
Aigner Fritzi Bear
Rounding up the Buro 24/7 Holiday Box is this cuddly teddy bear from Aigner. Meet Fritzi, a charming little bear that will earn a permanent place in your heart. 
Want to win a Buro 24/7 Holiday Box of your own? Play this game to stand a chance to take one home!