Beauty
#BossGirl: Beauty vlogger Emily Quak on her YouTube journey and go-to beauty tricks
Beauty with brains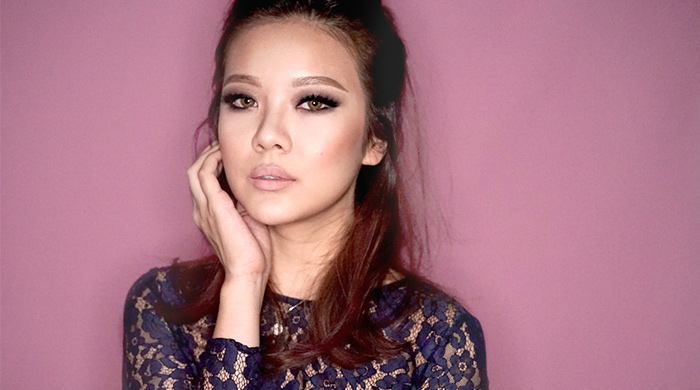 You might have heard of Malaysia's beauty YouTuber and blogger Emily Quak, who boasts a whopping 79,000 subscribers on her YouTube channel pretty much thanks to her nifty beauty tricks and range of day-to-night makeup looks. Did you know that Emily is a trained lawyer and actually practiced law before she committing full-time to vlogging? We had a chat with this inspiring #BossGirl on what makes a power woman along with one cringe-worthy beauty faux pas of hers:
Tell us a little bit more about your background with vlogging.
"I was actually a law student when I first started my blog, and it was to chronicle my life in Melbourne and to keep up with my friends. I only started developing an interest in beauty when I was about 21, and I wanted to share my journey with other like-minded girls. That's how my beauty blog came into being. My following grew from there, and my readers wanted makeup tutorials, so I finally plucked up enough courage to start filming myself! It's been a journey, for sure, but it's paid off in so many ways."
Have you always envisioned doing what you do right now?
"Not at all. I was studying law and started working as a full-time lawyer back when I was in Melbourne. That was my chosen career path since I was 15. This career took all of us (especially my parents!) by surprise."
Is YouTube-ing a full-time passion and career for you right now, or is there something else that you currently/planning to do?
"It is a full-time passion, for sure! I live, eat and breathe YouTube and makeup tutorials, but it's not all I do at the moment! My husband and I also co-own a company secretarial and accounting firm – a little nod to my Dad and his lawyer dream for me, if you will!"
What is your biggest beauty faux pas you're not shy to share about?
"I have so many! But one particularly bad one was my bad brows – at one point they were so highly arched I looked like a wicked witch (my sisters' words, not mine). It's mortifying, looking back at those pictures!"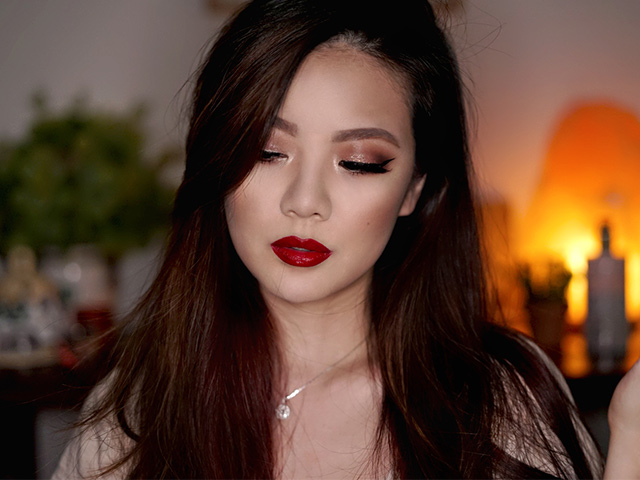 What's your signature makeup look that you always go back to and how do you recommend readers to recreate it?
"I always love a good smoky eye. It's actually really easy to do – just go out and get yourself a good cream eyeshadow in a bronze shade, apply it all the way up to your crease, and blend it VERY well. Then, line your lashlines, both upper and lower, smudge, and apply plenty of mascara to curled lashes. All done."
Top three must-haves in your beauty kit?
"Foundation, brow pencil, and a good, smudgy pencil eyeliner."
Who has been your biggest inspiration throughout your beauty journey?
"Other beauty YouTubers. They push me to improve my skills, my setup, and my creativity. They're such a welcoming, friendly community, too."
In your opinion, what's the biggest misconception you've heard when it comes to makeup for Asian women?
"That they can't do a certain kind of makeup. Everyone can pull off any makeup look – it's all about confidence and knowing how to apply makeup for your particular features, that's why I started my channel. I want to show people that by just knowing how to work with your features, you can create any makeup look you want."
Which video of yours would you recommend a makeup beginner to watch first?
"I have this 'Easy Everyday Pick-Me-Up Makeup Tutorial' that is exactly what it says – it's easy, and it really lifts your features and erases any signs of tiredness, making you glow."
A motto or mantra you live by?
"Everything happens for a reason. I truly believe that."
One beauty invention you're obsessed with recently, and why?
"Liquid lipsticks. They make colours that look so intense, and you don't need a lip liner. Plus, because of their formula, you can overdraw your lips and make them look much fuller."
An insider's beauty tip you'd love to share?
"Blending brushes are life! Your makeup collection is never complete without one, and there are so many affordable options out there now."
Complete these sentences:
When in doubt…?
"Always dress up instead of down."
If I weren't a beauty vlogger and blogger…
"I would be wishing I were one right now."
To me, a #BossGirl is…
"A woman who lives by her own rules and creates her own happiness."
Follow Emily Quak on her YouTube, Instagram, and Facebook for makeup tutorials and beauty info.
You may also like…
Buro 24/7 Exclusive: Kathleen Kye for Shu Uemura
Just in: Cate Blanchett shares her beauty secrets to amazing skin
| | |
| --- | --- |
| SHARE THE STORY | |
| Explore More | |