If you haven't heard of liposome, here is one good reason why you should know more about this super structure in the beauty industry: It is made of phospholipids and can deliver active agents to targeted sites and be released at a designated timing. In layman's terms, if this technology is incorporated in your skincare routine, you'd see an immediate change to your skin with tangible effects.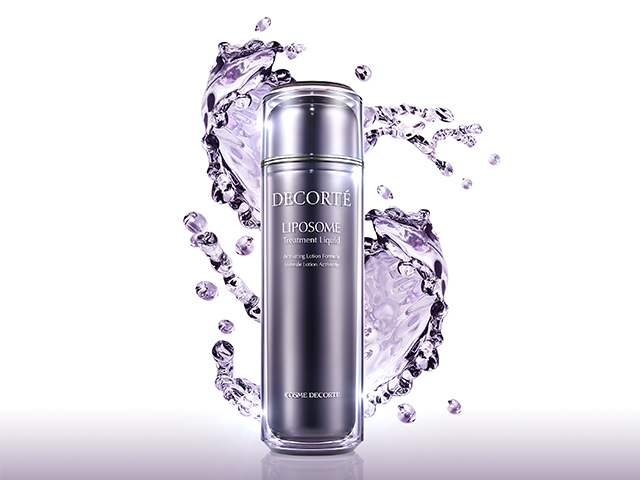 This brings us to Cosme Decorté's all-new Liposome Treatment Liquid—a "super lotion" that addresses roughness, dryness and dullness. Once penetrated deep into your skin, it keeps it moisturized for hours with the help of its two main ingredients: Eriobotrya Japonica Leaf extract for anti-oxidation and anti-inflammatory properties, and Ruscus Aculeatus Root extract to stimulate natural moisturising factors and promote keratin layer formation. A paraben- and oil-free formula with a herbal-floral scent, Cosme Decorté Liposome Treatment Liquid is also enriched with cell-activation and hydration extracts for a visibly youthful and healthy skin.
This festive season, Buro 24/7 Malaysia will be giving away three bottles of Cosme Decorté Liposome Treatment Liquid to three lucky readers of ours!
All you need to do is enter your email address in the area below, and leave a comment on why you would like to win this product:
– This competition ends 11:59 pm, GMT+8, December 23, 2015 and the winner will be notified via email by 24 December, 2015
– All information must be entered to qualify for this competition.
– You will need to confirm your email address via a confirmation email to be eligible for this competition
– You will automatically be subscribed to Buro 24/7 Malaysia's mailing list
– Only residents of Malaysia are eligible for this competition
Related stories:
Beauty Advent Calendar: Kosé Sekkisei Lotion
Beauty Advent Calendar: Bliss Citrus Stars