Celebrity hairstylist Andrew Fitzsimons isn't a stranger when it comes to creating hair looks that eventually become major #hairinspo on Instagram. The hair expert behind Kim and Kourtney Kardashian's flowy tresses (alongside a throng of other celebs such as Alexa Chung, Olivia Culpo, Mariah Carey) recently joined Alterna as the brand ambassador, in conjunction with the luxury haircare brand's 20th anniversary this year. We had a chat with the talented hair stylist on his top Alterna picks and how to achieve the perfect hairdo under five minutes:
1. What is your number one hair product that you can't live without?
I don't go anywhere without Bamboo Style Cleanse Extend Translucent Dry Shampoo. I love to use dry shampoo to add volume and texture to the hair – it gives that tousled "model off duty" look that is so popular right now. Plus I'm a big dry shampoo user personally. At any given time, my hair is styled with about 80% dry shampoo.
2. What are the top Alterna products that you'd recommend to a new user?
I think if you're not familiar with the brand, start with the essentials: Caviar Replenishing Moisture Shampoo and Conditioner and Caviar CC Cream. Everyone immediately gets hooked on the Shampoo and Conditioner – the luxurious fragrance alone is enough to convince anyone. And the CC Cream is like "gateway Caviar" – once you see how versatile the product is and how it makes your hair look and feel, you'll want to try more.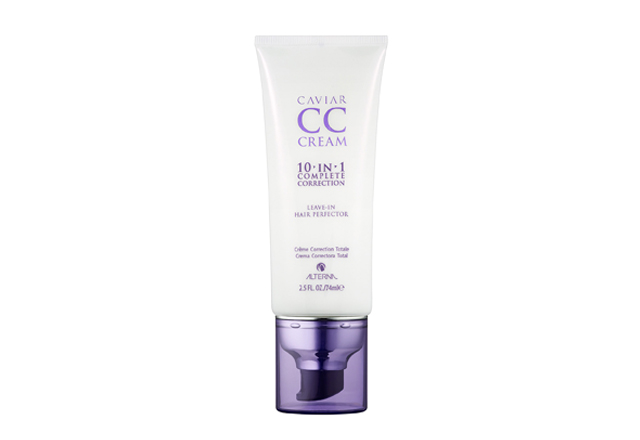 3. What are some tips and tricks on creating the ultimate #hairgoals shot?
You only need three things for the perfect shot: A decent camera, good lighting and fierce hair! Oh, and loads of confidence.
4. An Instagram-worthy hairstyle that you're crushing on right now?
I love a super long ponytail like the one Kim has been sporting lately. It's such a strong statement and really makes any look pop.
5. A hair trend that you are so over?
I'm a little bit over the lob ("long bob"), only because I've done so many of them. I'm not-so-secretly hoping for the opposite trend: super long, shiny, healthy hair. Because what's more luxurious than long, Cher-like hair?
6. Your go-to 5-minute hairdo that's perfect for busy mornings?
If you're in a hurry, the best thing to do is apply a little Caviar CC Cream to your hair to smooth down any bedhead and give it a light hold. Pull your hair back into a ponytail, maybe texturise it a little with some Caviar Sheer Dry Shampoo and voila — you're ready to go!
7. What is one hair advice you have received and would love to share?
One thing I tell all of my clients is: If you are using heat tools or heat styling your hair, you absolutely must use heat protection. You wouldn't go out in the sun without sunscreen on your skin, so it's the same concept.
8. Who is your celeb hair crush and why?
It changes all the time. I draw inspiration from so many different beauty icons, but at the moment I'm going to say Cher because I love the long hair look.
9. Is there a celebrity whom you would love to style?
I love working kind, creative people – it doesn't matter so much who they are. So, anyone who is out to make the world a better place and be creative, I'm down to work with.
10. What is an under-the-radar hair product that people should know more of?
The Bamboo Smooth Kendi Dry Oil Micromist is surprisingly under-the-radar, but everyone should know about it. It's an amazing product for anti-frizz and shine, but is totally weightless. Even if you have fine hair, this product is perfect for you.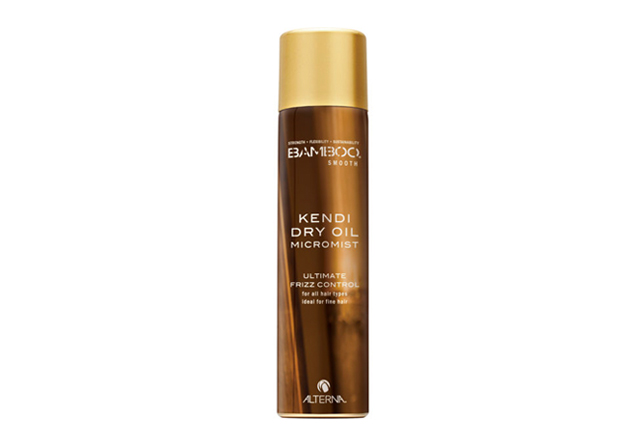 Related stories:
#HairTrend: 8 Celebs who will inspire you to go blonde
Hair colour that changes according to temperature is now a reality
| | |
| --- | --- |
| SHARE THE STORY | |
| Explore More | |