Beauty
Celebeauty: Alicia Keys shares more details on her upcoming beauty brand, Reese Witherspoon's '90s selfie is too cute for words, and more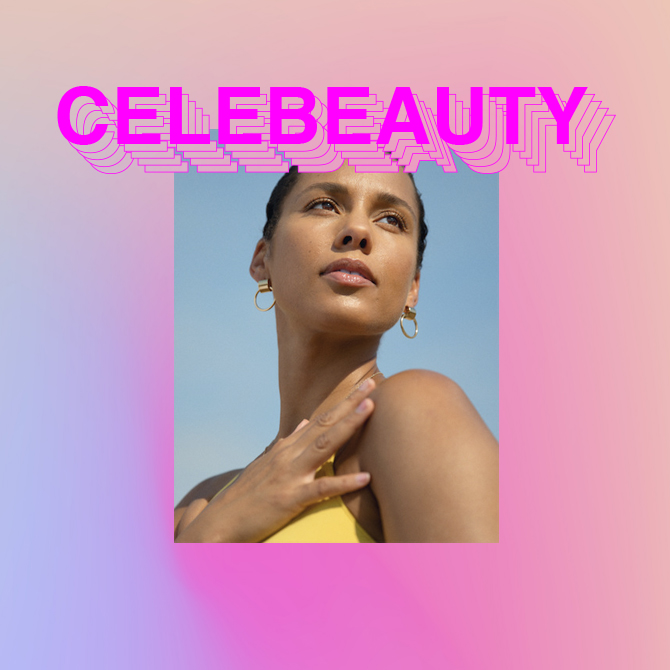 A lot went on this week—from highly-anticipated brand launch announcements to some truly iconic hair moments, we've covered it all in this week's roundup of celebrity beauty news.
Ahead, catch up on all the fun beauty news from this week!
This week in brand launches
Alicia Keys dishes the details on her upcoming beauty brand
First up, it's called Keys Soulcare. Alicia Keys made her brand's first official announcement via Instagram, captioning this snippet video with: "Wherever you are in your journey to greatness, welcome. I can't wait to create this community with you. From celebrating our skin to amplifying our voices, this is a space to explore ourselves, fill our spirit and share our light."
The goal of 'soulcare' is to "embrace our inner light"; nourishing the body, mind and spirit. As for word on any upcoming products? We'll have to wait until the 29 September 2020—according to the official website, that's when it's all going down.
This week in hair
Megan Thee Stallion's latest corkscrew braid is instantly iconic
The Rapunzel-inspired 'do cascades beyond her hips, stopping around knee-height as it coils. No doubt the work of ultra-length extensions (Thee Stallion's real hair stops around her shoulders), it appears that the long braid has been moulded into its coil with the help of some wire.
Her caption "Growing and mf glowing every day," was definitely intended as more of a self-reflective comment on personal growth and inner beauty, but we can't help but read it as "my hair is very, very long and my skin looks amazing."
Either way, we're a huge fan of this look!
Zendaya wasn't the only thing that stole the show at the Emmy Awards
Her hair did too! The actress sported a messy, undone '60s-inspired glamour girl updo as she accepted her 'Outstanding Lead Actress in a Drama Series' Emmy. The hairdo has a special place in our hearts, as does her incredible achievement as the youngest person (and the second-ever black actress) to win the award.
This week in makeup
Reese Witherspoon's throwback selfie perfectly sums up the '90s
| | |
| --- | --- |
| SHARE THE STORY | |
| Explore More | |