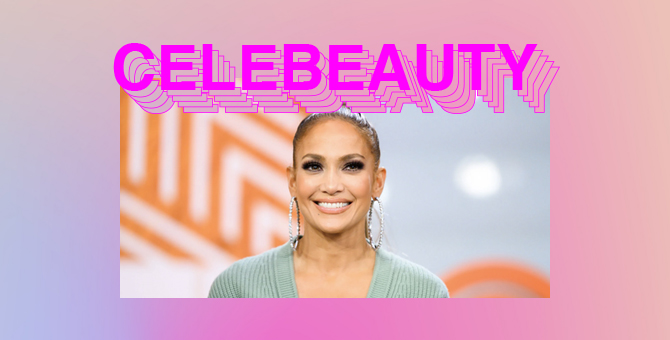 JLo beauty is coming soon
The mega-watt superstar is the latest celeb to jump on the beauty brand train. Supposedly, the line will consist of everything skincare and makeup—from moisturisers, cleansers and soaps to makeup (if this post is anything to go by). Everything is being kept super hush-hush at the moment, but the official JLo Beauty Instagram suggests that we aren't going to be held in suspense for much longer.
Cardi B goes full Cindy Lou Who
The rapper is no stranger to out-there lewks, but this latest 'do is her wackiest and most wonderful of all. Courtesy of celebrity hair artist Mia Jackson (@TokyoStylez), the Whoville-inspired heart wig style now lives in our heads rent-free.
Megan Thee Stallion gives us a sneak peek at her natural hair
Speaking of Cardi B, her fellow WAP contributor stunned us all with her beautiful, shoulder-length ringlets. Not to mention, we're absolutely living for her '90s-inspired brown lip liner look.
Gigi Hadid shows off her baby bump
The supermodel took to Instagram to share some snaps from her maternity shoot, and it looks like we've all seriously underestimated how long she's been pregnant! With the due date set for sometime in September, Gigi's baby bump is in full swing and her pregnancy glow is real.
Ariana Grande is bringing ombre back
Ombres have largely faded into obscurity as more 'natural-looking' highlighting techniques like the balayage have come into trend. However, Miss Grande is having none of it—she makes a case for the ombre in her latest snap with this set of blonde, dip-dyed extensions.
Kylie Cosmetics' new sailor collection contains the brand's first-ever set of falsies
The Sailor Summer Collection is adorned with illustrations of Kylie as a '40s-esque stars-and-stripes pinup, and has all the essentials: An eyeshadow palette, a matte lip kit, lip gloss, the new false lashes (of course), and the brand's first-ever eyeshadow stick. The product expansion comes at just the right time, what with Kylie's competition in the celebrity beauty-line game growing—fast.
Katy Perry's daisy manicure has the sweetest meaning
The manicure is cute on its own, but the symbolism behind it is even better. The singer took to Instagram to announce the birth of her daughter, Daisy Dove Bloom, donning the delicate negative-space nail art in the snap. The post was in partnership with UNICEF, with the intention to raise funds and awareness for expecting mums in need of accessible healthcare.
Celebeauty: Jennifer Lopez is launching a beauty line, Gigi Hadid shows off her baby bump
Plus more celebrity beauty news from this week