Beauty
5 Handy makeup tips that will preserve your complexion according to Sisley
Beautify and treat your skin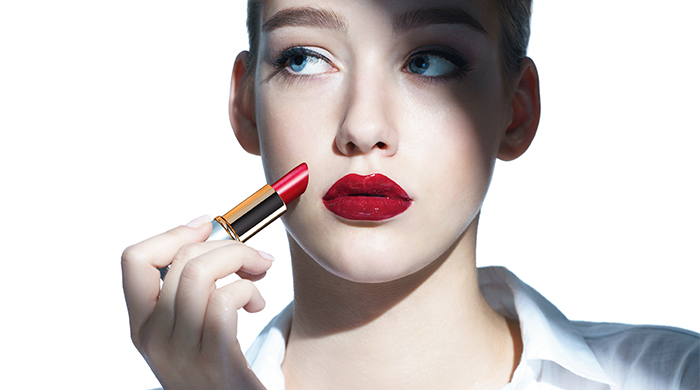 As much as you're looking for long-lasting and waterproof makeup to last you throughout the day, it isn't always recommended to go for products that offer such "benefits". The French pioneer of phytocosmetology Sisley has a slew of products that are made to treat and maintain your skin while enhancing it immeasurably. Sisley's International Makeup Artist, Alexandre Colaianni gives us a few lessons on looking good while keeping our skin in check:
What is your favourite Sisley product right now?
Before I divulge that, let's talk about Sisley's tradition that is very treatment-centric. We're professional in that sense and have important skincare collections, from anti-ageing to whitening products. We're a phytocosmetology brand, and we have high quality ingredients in makeup as well—this follows the tradition of skincare, so our makeup products have botanical ingredients i.e. Phyto-Teint Eclat, Phyto-Eye Concealer and more that do not include chemical ingredients.
Sisley's new foundation includes cucumber extract (which has been used in skincare products), Jojoba oil, and Vitamin E. There's a real interaction between skincare and makeup in our products. It's hard for me to pick a favourite because our foundation, eye concealer and lipstick are all focused to hydrate and preserve your skin along with beautifying it. My favourite for the Malaysian woman in this humid weather is the Instant Perfect. This corrector has three actions to improve your complexion: It minimizes shine (from sebum), reduces pore size, and diminishes the appearance of fine lines. You can use this before foundation and for touch-ups as it's made with natural silica that's great for combination skin. The Eye Concealer gives a natural finish, which is the best because you don't need to use too much.
You can mix the corrector and concealer together and blend it well for a natural and smooth finish instead of using just foundation. Phyto-Teint Expert is long-lasting, soft in texture, and high in coverage—one pump will suffice, so all you need is to blend it quickly on your face using a brush. My favourite makeup products are the base for the skin, such as primer, eye concealer, and foundation. These are key products to have for radiant skin.
What is an easy tip to look refreshed in the morning?
Women nowadays are busy and do not have time to makeup. The minimum must-haves is what I have described: Prep your skin with a base, concealer and foundation to look like you have great skin. Mascara and lipstick can come after if you prefer. Traditionally, foundation works as a corrector, so you don't need to apply it on your entire face, only on dark spots or scars if you're going for a natural look.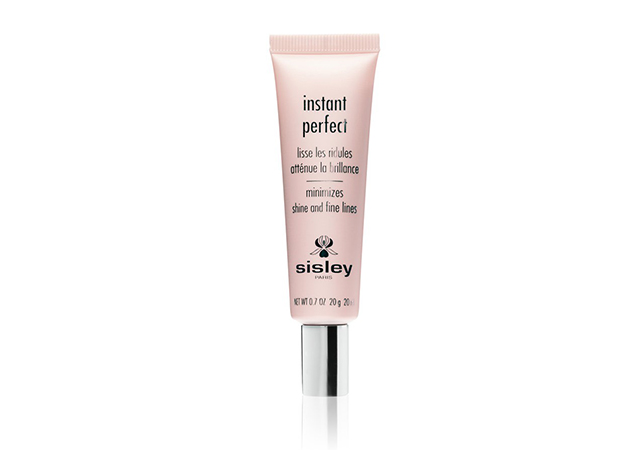 Is there a way to make eye makeup last in this weather?
Long-wearing and long-lasting products aren't the best because it isn't good for your skin. Sisley doesn't have many waterproof eyeliners or mascaras because it's too strong. At the moment, we made a choice to produce makeup treatments instead of long-lasting makeup. You will end up killing your lashes if you have on waterproof mascara everyday in the long run, but a good tip to keep eye makeup on is to use Sisley Instant Perfect around the eyes, blend the Phyto-Eye Twist on the lash line before you apply eyeliner.
Are you more of a lips or eyes makeup artist?
I feel your emotions can be expressed through your eyes. It's very sensual for the woman, and I like making up the eyes and also 'correcting it' such as giving it a 'lifting' effect to widen the eyes. Also, if you want to shape the face to make it look smaller, applying the blush right underneath your cheekbones helps to give it a contoured look.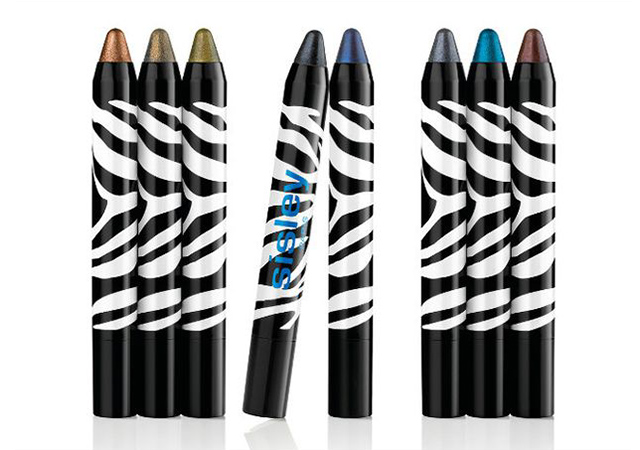 What is one day-to-night look that you love?
The Phyto-Eye Twist is a great product for a day-to-night look. If you want something natural for the day, use a lighter shade (9 Pearl) over your lid and beneath your eyebrow arch. Then use 11 Copper on the crease and blend it for a soft nude look. As you transition to night time, use 8 Black Diamond on the upper lash line and blend lightly with your finger. You can also go crazy with colour by using 10 Amethyst on the lower lash lines for a pop of purple. The Phyto-Eye Twist is easy to blend even with your fingers and it comes in 12 beautiful colours for you to play with.
This product is also great for mature customers who have delicate eyelids and fine lines on their eyes. The texture of our products have to be suitable for them as well. Sometimes, products can be easy to blend but once it's on the eyelid, it creases with these fine lines. But Phyto-Eye Twist doesn't do that because it is both treatment and makeup combined in one.
You may also like…
Buro 24/7 Exclusive: Sisley's Nicolas Chesnier on the brand's game-changing star product
| | |
| --- | --- |
| SHARE THE STORY | |
| Explore More | |