It may only be April, but we're already loving the waves of beauty transformations 2017 has brought us thus far. Hollywood celebrities at the forefront of bold cuts and refreshing colour (Cara D and K-Stew, we're looking at you) are not only inspiring but also sending an important message across – the last thing women should be doing in this day and age is sit pretty as feminine typecasts – that said, there is absolutely no shame in still loving the long and sleek look – the more options the merrier, we say!
This week, in the spirit of the chop-and-change movement, we've rounded up some quick and totally achievable styling ideas you can ace because the one thing you don't want following with the high of a spanking new bob is the low of being stuck in a styling rut.
Monday: Braid it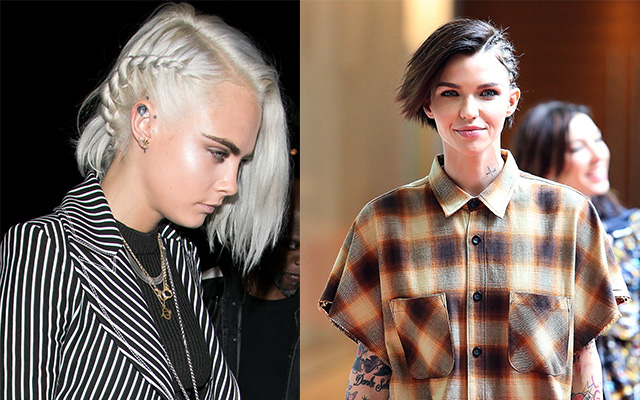 So, Mondays are the best – said no one ever. But let's focus on something you can control instead: rocking up to work looking like you've got life (or at least the day) under control. A half side braid is ultra feminine yet edgy (hello, Ruby Rose) and injects the most important thing that's missing from a typical start of the week – F.U.N.
How to: Watch a quick side braid tutorial.
Tuesday: Knot it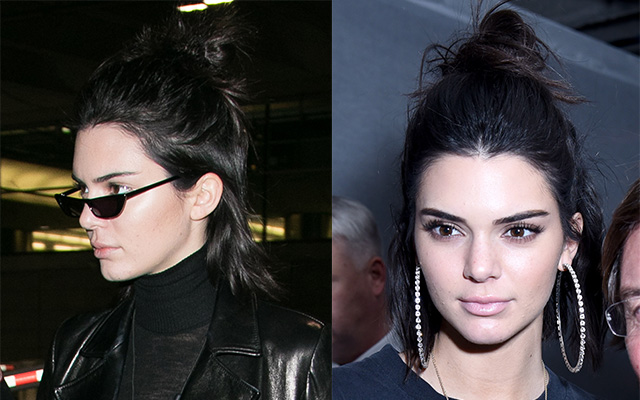 The workweek is feeling very real by now – time to roll up your sleeves, keep the hair off your face and fly through your tasks so quickly productivity won't know what hit it. The best and most stylish way to do this: a half topknot that literally takes minutes to perfect, and is truly universally flattering a.k.a not-just-looks-good-on-Kendall Jenner.
How to: Get the half bun right – finally (skip to 2:15 if you're strapped for time).
Wednesday: Accessorise it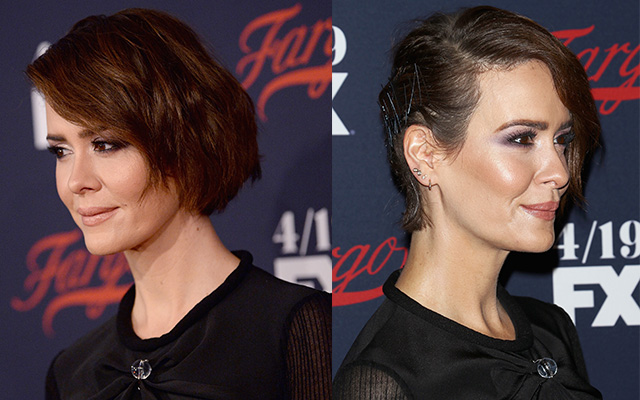 If you're feeling a little more adventurous come mid-week, fake an undercut with a deep side part, so you'll get the best of both worlds – a feminine bob on the one side, and a grunge, edgy look on the other. Hair gel and a ton of bobby pins or shark clips at the ready…
How to: Ace the faux side undercut without a hairstylist (skip to 2:41 to get straight to the good stuff).
Thursday: Tie it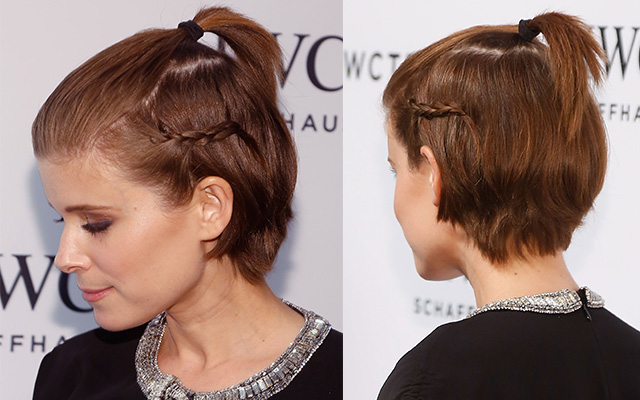 If you've exhausted the short bangs look, try gathering them back into a mini samurai knot – Kate Mara ups the girly factor (read: also hides growing-out sides) with a mini topknot and braid combo that is both functional and feminine.
Friday: Slick it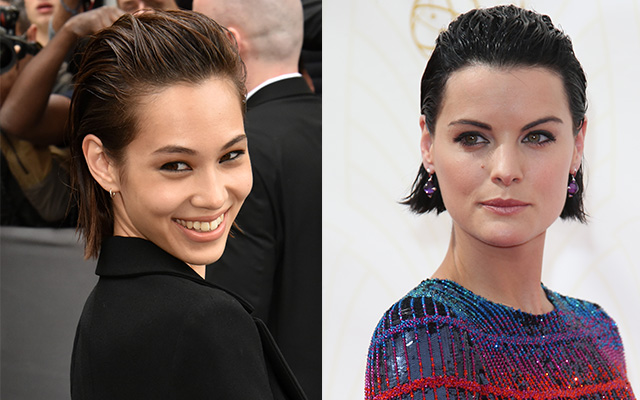 You've made it to the end of the week like a champ! Go on, you deserve to hit snooze this morning and celebrate a little by dressing up boring casual Fridays with slicked back hair and finishing it with a good old ear tuck that is easier to nail than it looks. Not only do you look tons fresher from that sleep in, but this look also says you're gearing up for a dress-to-drinks kinda day – ahhhh, nothing tastes as good as Friday feels – TGIF indeed.
How to: A pro's guide to slicked back hair.
More beauty inspo ahead…
| | |
| --- | --- |
| SHARE THE STORY | |
| Explore More | |