French beauty mogul Terry de Gunzburg has come a long way since her early days as a makeup artist to be dubbed – more than once – the 'Steve Jobs of makeup'. The creator of the famed Yves Saint Laurent Touche Éclat brush-on highlighter pen in the 90s then went on to establishing her very own BY TERRY empire, which until today, continues to revolutionise beauty as we know it. Here, she shares beauty wisdom, life's little indulgences and her ultimate secret to happiness.
1. The first thing you'll do when you wake up is…
"Open the blinds to let natural light and sunshine in the bedroom!"
2. What's your morning kick-starter?
"A pot of strong Earl Grey tea."
3. Your beauty trick to 'wake' the skin up in the morning?
"Cold water – it gets the blood circulation going and firms up skin."
4. One beauty pick that never fails to put you in a good mood?
"Red lipstick – it always makes me feel better and more confident!"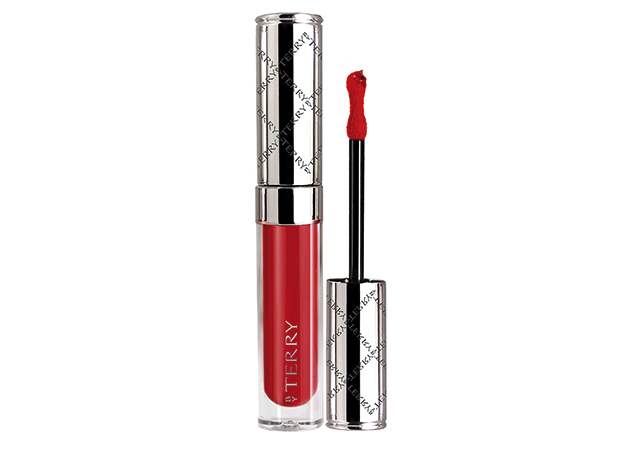 5. Your favourite Spring/Summer 2016 beauty trend?
"Futuristic and graphic lines, and eccentric colours that were all over the runways this autumn… watch this space for BY TERRY Spring 2016!"
6. What's currently trending amongst French women?
"The French ladies are loving the 'strobing' technique at the moment. It is the opposite of contouring that concentrates on illuminating instead of shading. Strobing aims to make your complexion look more radiant and healthier. A must for every French girl!"
7. A beauty icon who inspires you?
"I'm currently very inspired by Lea Seydoux; she is epitome of understated French-chic and has a wonderful yet unusual beauty about her. I love how she is both masculine and feminine at the same time. She is also the most recent Bond Girl!"
8. The one thing that you'll always make time for in your day is…
"My morning and evening skin cleansing routine, which is a must no matter how busy or tired I am!"
9. Which is your current favourite BY TERRY product?
"At the moment everyone is crazy for the BY TERRY Light Expert Click brush. It is a newer and more advanced version of the BY TERRY original Light Expert. It's the perfect product for the woman on the go to keep in her handbag. It's excellent to use for a full foundation, as a highlighter and for touch ups!"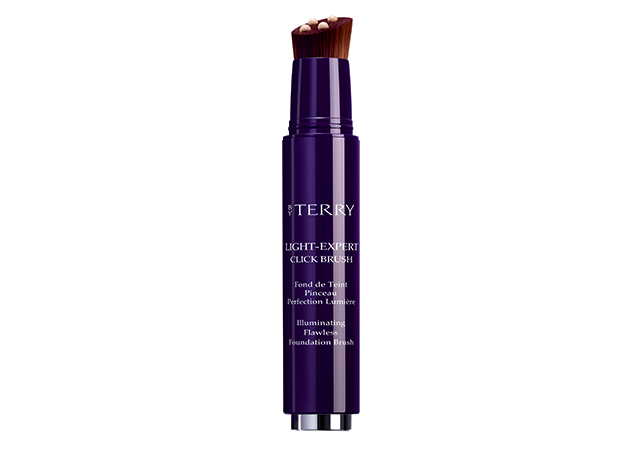 10. A current favourite beauty ingredient?
"I love roses. They have always been my passion not just for their beauty but also for their powerful properties. I use roses in all my BY TERRY skincare; every part of the rose, from the petal to the stem to the leaves has such powerful properties and regenerating cells that are a miracle for the skin. I love Rose Water for tightening pores."
11. What's your secret to happiness?
"To feel good with yourself and to have a perfect life balance between work and pleasure."
12. The three people you would bring on a secret getaway with you are…
"My husband, my children and my grandchildren… But that's more than three!"
13. And the top picks that'll make it to your beauty kit?
"Mascara Terrybly, Baume de Rose and the BY TERRY Light Expert Click Brush."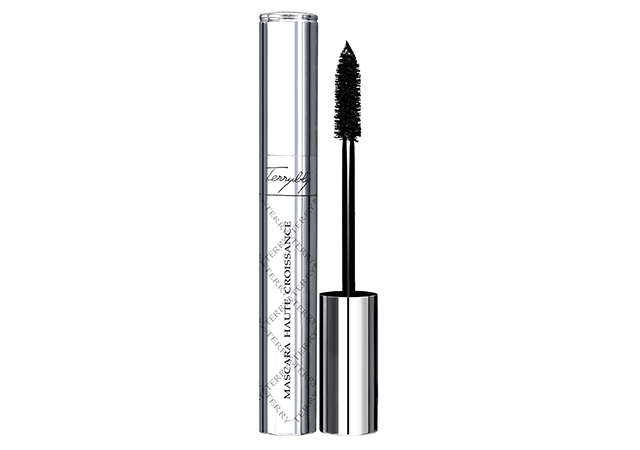 14. An indulgent treat that makes you happy?
"Truffles!"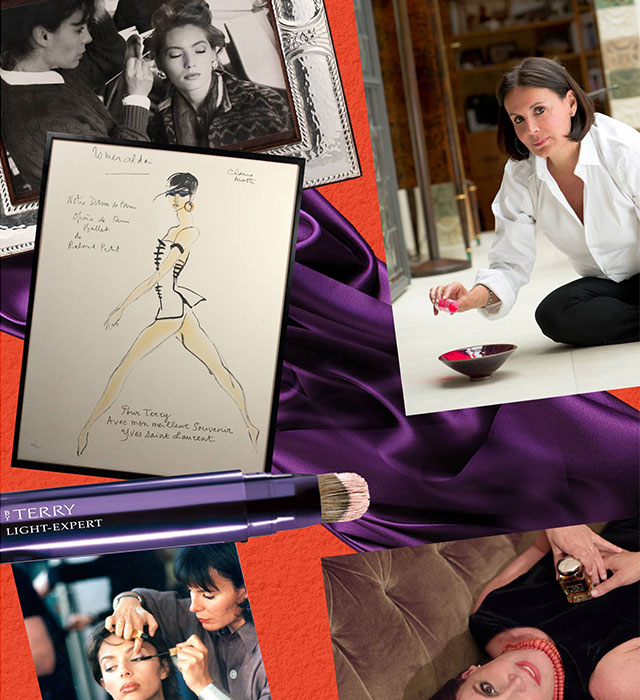 15. How has technology influenced what you do?
"I love technology and it has drastically changed the way I work from when I first started in the industry. Technology allows more advanced lab researches to improve existing formulas. It totally complements my nomadic lifestyle, so I can now work from everywhere. I watch live fashion shows and keep up with the trends without having to be there in person – I'm all for technology!"
16. Your idea of 'disconnecting' is…
"Turning off my phone and spending the day walking around the city or having a day indoors listening to opera and reading a book."
17. A quote you swear by?
"I Never Give Up – that's my motto in life; I even named a shade of BY TERRY lipstick after its abbreviation INGU!"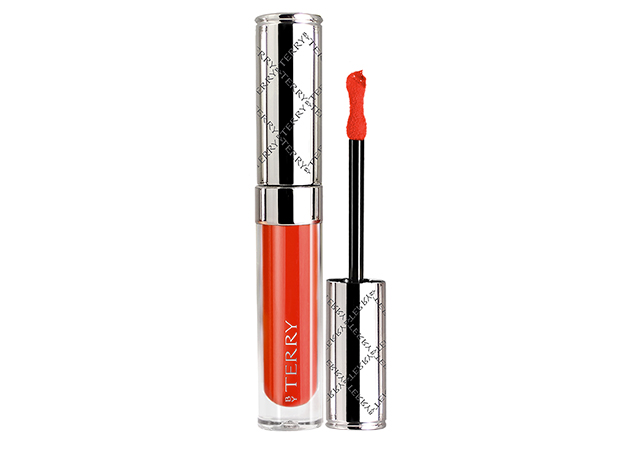 18. One beauty or fashion faux pas you'll never repeat is…
"I can't really say they were a faux pas as they seemed more than acceptable then, but some moments of the 80s and 90s I would definitely not repeat such as frosted eyeshadows, too-thin eyebrows or overdoing the blush!"
19. How do you stay ahead of the beauty game?
"I am constantly keeping myself informed and I'm always on the lookout for the newest trends. However, I am also very careful not to follow the trends too much because I believe using the highest quality ingredients never goes out of fashion. Quality and luxury are the key words of BY TERRY."
20. The one thing not many people may know about you is…
"I am very shy."
21. Your idea of a perfect day is…
"Spending it with my family in our home in Provence in the summer. Between my husband and myself we have six children and nine grand children! We love to spend time all together and to have a full house!"
22. The best lessons you've learned from the industry?
"To never follow trends, to stick to my instincts, and to never be afraid of expressing myself. Also, to always be true to my philosophy of creating products by only using the most natural, rare and luxurious ingredients."
23. If you could live anywhere in the world other than London and France, it would be…
"New York! I love this city, it's so inspiring on so many levels, I love the mix of cultures and ethnicities, the young and creative buzz, the museums and the shops. I am always so excited and have a fully packed agenda when I go there!"
24. What are you most excited for BY TERRY next?
"Global presence! But from a creative and scientific point of view, as always, it will be to continue exceling in what we do."
BY TERRY is available at all Kensapothecary outlets.
| | |
| --- | --- |
| SHARE THE STORY | |
| Explore More | |