It's a classic case of "If you want something done right, do it yourself" for Erin Sandral, whose personal experience shaped the beginning of glo Laser Centres in 2014. During her first pregnancy, Erin developed severe melasma (a hormone-related pigmentation), which was when she discovered the gap in the market for affordable laser treatments that are effective, accessible and more importantly, non-invasive.
In just four short years, glo is recognised as the pioneer of non-invasive laser and light treatments in Malaysia and has quite organically gained a cult following simply from the efficacy of its 'no discomfort, no downtime, just results' treatments.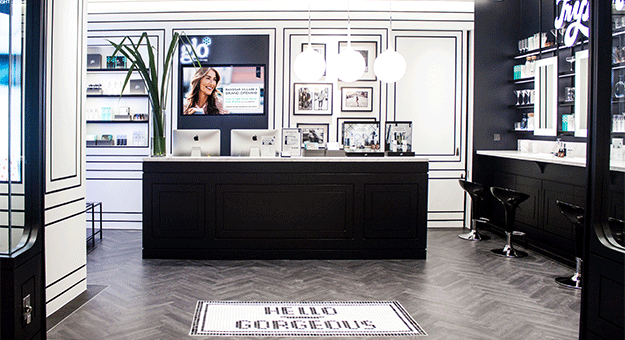 Congratulations on your eighth glo boutique!
"Thanks! We're so excited to have finally opened up in Bangsar Village II."
With such extensive experience and time spent in the Asian market, what are some of the best lessons you've picked up when it comes to beauty, and how this compares to the UK.
"I like that you've brought that up because it's been really interesting comparing trends and perceptions since I moved to Asia.
"The first is how differently Asians and Europeans see their skin. Of course there are similarities – everyone wants to look more youthful, but what makes people feel that they look youthful is what always strikes me.
"In not-very-sunny Europe, people just aren't concerned about sun damage and pigmentation (and truthfully, because having a tan is so culturally desirable, many ignore the skin-ageing danger of the sun). For them, the primary concern for ageing skin is wrinkles. But here in South Asia, where the sun is hot and ever present, and tans aren't as desirable, pigmentation is a key concern.
"The other thing which has become really clear, in speaking to so many of our customers, is how long beauty treatments traditionally take. There appears to have been a misleading idea planted long ago that the longer the treatment takes, the more effective it's going to be. So no one even questions a two to three hour facial. I've always found that frustrating, because as a working mother, I don't have time to spend an hour or more on my face each week or even each month!
"And last but not least, it's customer service. I come from a long line of customer service people, so it's in my blood. And when I say customer service, I mean Customer Care, not sales. It took me a while to get my head around the idea that customer service here often means the sales department. For me, and for all of us at glo, the customer is king. We want our customers to be happy, enjoy their experience and tell their friends about us, and in order for that to happen, we have to take good care of them. So, that's what we try to do – all day, every day."
How have you applied this knowledge into glo's practices throughout the years?
"We've applied it in a few ways.
"First, we ensure we use the highest quality lasers from the US in all our stores, which are the very best in the market for targeting pigmentation. They're also amazing with firming, reducing pore size, fine lines & wrinkles and targeting acne & blemishes, by the way! We find that more and more beauty businesses here are using low cost copy lasers from China, meaning their results are unreliable, unpredictable and just not as safe.
"Then, we looked at what was missing in the market here, and discovered it was real results in less time. We know that today, our lives are busier than ever, and most people don't have time to spare or to indulge themselves. We designed all our treatments to be incredibly effective, giving the best results, fast.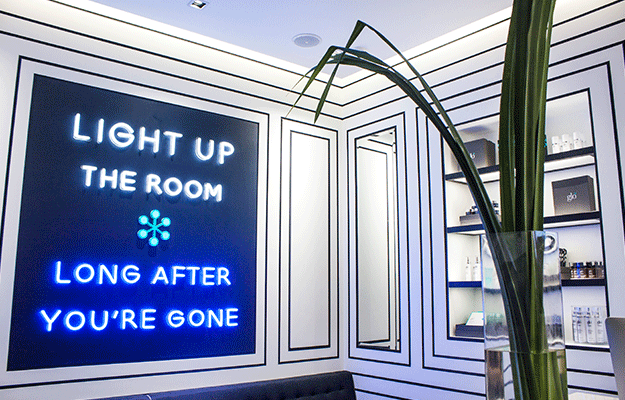 "For example, our SKINFIX Laser & Light Facial takes only 15 minutes, and our Cryoglo 20 Minute Facelift, is, well 20 minutes. We don't lock you in a consultation room to try to sell you more; we don't leave you alone; lying on the bed while we go out to the storeroom to fetch the mask/machine/sunblock; we don't give you hand or foot massages while you lie on our bed – we don't waste your time. We give you exactly what your skin needs to look it's best, without wasting your time on all the fuss.
"And finally, we have a Customer Care department, and it only has one KPI: Happy Customers. We also have an online system which enables our customers to feedback and rate their treatment after each visit. It's invaluable as it keeps us connected to our customers' needs, gives us constant insight into their experience with us and gives us valuable information on how we can continue to improve."
What are some of the misconceptions surrounding non-invasive laser treatments you still face despite glo being around for years.
"There's a general lack of information and education around laser treatments in South Asia. It's not unusual – many countries haven't yet embraced the technology.
"When we first opened in 2014, we were the pioneers of the Laser & Light Facial – the first ones to offer it – so we've spent a lot of time educating our customers about laser, what it can do and how it does it. We've now done over 100,000 treatments, so if you want to know about non-invasive laser, we're the best people to ask!
"Many people have a misconception that laser has to be invasive, so one of our major focusses is helping people understand how simple, easy and painless it is, and that there's absolutely no downtime with our facials, so you can get straight back to your life (and no one even needs to know you just had a laser facial). Over the years, we've helped to change the perception of lasers here in Malaysia and we're going to continue the work on that."
Tell us a little about the journey to making lasers affordable and accessible.
"The first laser treatment I had was ridiculously expensive and I just didn't understand why it had to cost so much! So, the idea of glo was born. In the long run, it's about making high quality beauty tech available to everyone. We believe that people shouldn't be excluded from the best results just because they may not have the highest income."
With SKINFIX being a one-stop-solution, how do you stay relevant and at the forefront of an industry that is constantly evolving, with consumers who constantly demand newness and variety?
"Good question! Relevance matters absolutely in any business, and we're no different. We're constantly on the lookout for great, hi-tech treatments, which we can deliver with speed and with excellent results. Take our new Cryoglo and Jetglo treatments, for example – both are fast, high tech and great compliments to SKINFIX. Our Company Vision will give you a little glimpse into our thinking:
'To lead the beauty industry with game changing innovation in everything we do.'
"We'll never stop looking forward, trying new things and bringing unique ideas to the industry – it's absolutely what we love about what we do."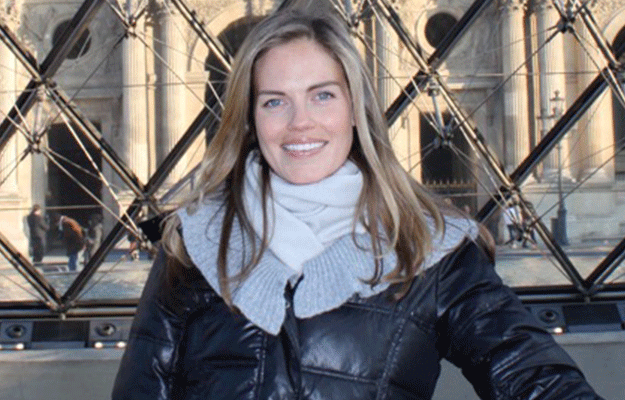 On a broader scale, how has the beauty landscape changed since you moved to Malaysia?
"I've watched customers become more savvy. When we first arrived, I felt the customer had limited choices in both their beauty routines and products, and thus their knowledge of what's out there could, at times, be limited.
"Malaysia has opened up since – there are more options out there than ever before, more products and treatments, and the customer knows what they want, what they deserve. Businesses have to support their customers, be better, give their customers quality, because they know to demand it, and they should!"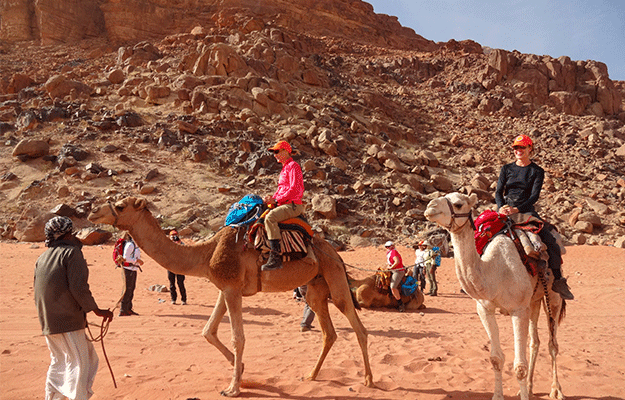 It was so interesting to learn about the adventures you went on to raise funds for Women on a Mission – what inspired your interest and commitment towards charities and what's next?
"I've always been a keen adventurer and traveler, and I've supported numerous charities in my time because I was raised by parents who believed in giving back.
"In my teens and 20's, I spent time volunteering with local charities in my area and it always filled me with a real sense of purpose and kept my feet firmly on the ground with gratitude."
"Women on a Mission stood out to me because the money raised goes to helping women in need: survivors of domestic abuse, women living in war torn areas, women suffering from extreme poverty. My commitment became absolute because the cause speaks straight to my heart. I'm not sure what or when I'm going on my next adventure, as I have to find creative ways to fit them into my schedule, but I'll keep you posted!"
Tell us a little about the gloCares programme and the impact it has made. 
"gloCares is something else that's really close to my heart. It's personal, because both my husband and I have friends who suffer with acne scarring, which was created when they were young. Once it's there, its very, very hard to get rid of.
"We help people by stopping the acne before the scars are formed, to give them the best chance at a scar-free life. The impact of it is really, on a purely individual basis. The young people we've helped remain nameless and anonymous. They know who they are and their scar-free complexions are the only thanks we need."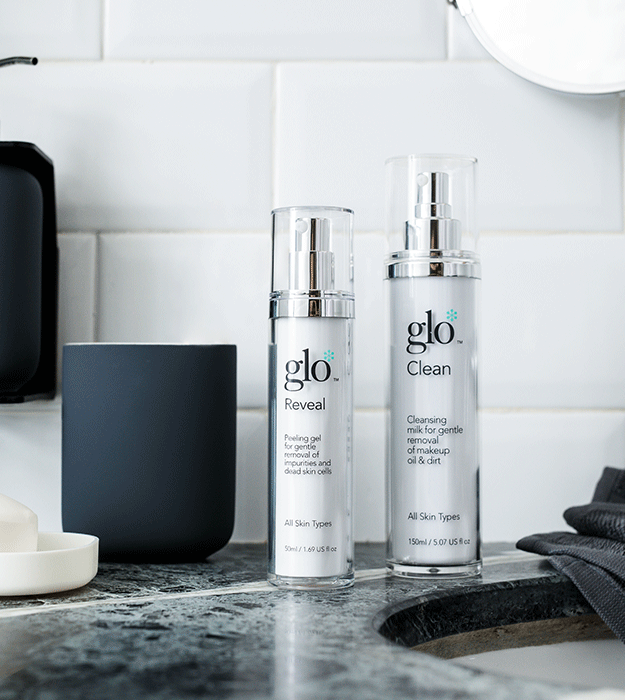 Give us a quick rundown on your beauty ritual.
"Morning: Non-drying cleanser, two serums (sometimes three if I'm feeling lack-lustre), a moisturiser, eye cream and the all-important sunblock. Evenings are cleansing, regular and gentle exfoliation twice a week, a mask at least once a week, a brightening serum (I use glo Bright, which contains safe and super effective arbutin for maximum brightness) and a super hydrating moisturiser to sleep in. Most of the products I use come from our glo Laser Focus Range."
Your best tip(s) for skin health in this hot and humid climate.
"Never skip sunblock. I don't think I've left the house without it for the last four years, and I suspect I never will. You just can't take chances with the sun."
"Humidity also affects our pores, making them larger. When I travel to a cold climate, my skin instantly looks fresher and my pores are less visible (my husband never fails to comment on it). That's one of the reasons we developed our Cryoglo Facelift. It's a subzero temperature facial which shrinks pores instantly and firms the skin to combat the heat."
The absolute worst thing you can ever do to your skin.  "Go to sleep without cleansing. Just don't. It ages you and clogs your pores leading to blackheads and breakouts. If you have time to put on your pyjamas and brush your teeth, then you have time to wash your face."
Why Malaysia back in 2014?
"We'd been living in Singapore for six years, and had always loved Malaysia – we came here often to visit because we have a lot of friends here. So when the time came to set up glo, we wanted to do it in a place we really wanted to live.
What is the most 'Malaysian' thing about you, and one Londonite habit you'll never shed?
"For the Malaysian side of me, I absolutely love a good deal. I also love negotiating for one –   a skill I've only really honed since moving to Asia.
"As for my Londonite-ness, it has to be always being on time. The Brits are generally excellent time-keepers, and I don't think that I'll ever shed that – I feel incredibly guilty if I turn up somewhere even just a few minutes late."
Your idea of disconnecting in a constantly 'connected' world.
"In the world we live in today, disconnecting has to be a conscious choice, because it doesn't come easily. I like to wake up in the morning about 30 minutes before I wake my children, so I can have some peaceful, me-time on my terrace listening to the birds wake up and watching the sun rise. It gives me a sense of being present to my life, which all the technology around us often takes away."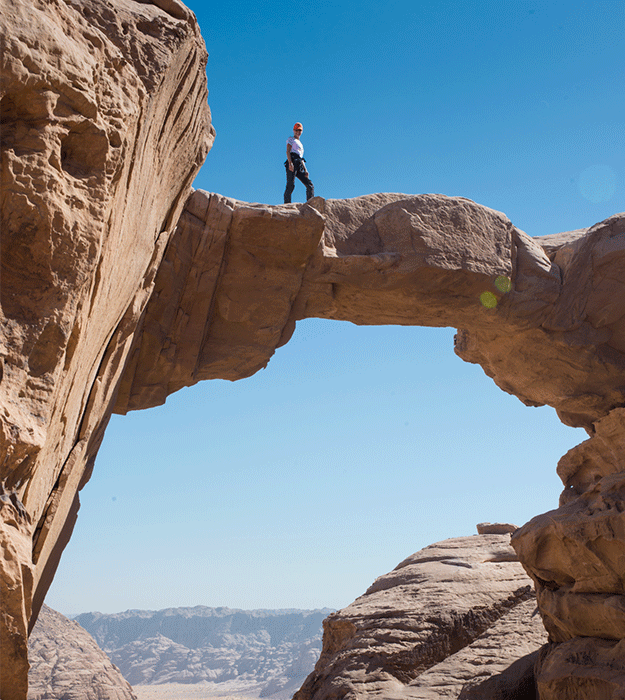 Outdoors vs. indoors?
"Oh, I'm partial to a bit of both. I love to go wake boarding or hiking or traipsing down an unfamiliar street, but I also love to sit on my sofa and read a good book.
"I guess it's wherever the mood takes me on any given day (although in truth, my kids are less enthusiastic about the book reading, so we often end up somewhere outdoors to keep them active)."
The one thing that's changed about you since living in Asia.
"There are actually quite a few things, but the one which springs to mind is my love of chili. Before moving here, I categorically refused to eat any spicy food, and it's only since moving here that I realised what I was missing out on. At any dinner, I'm now the first one to ask for more chili padi/chili oil/chili flakes/chili sauce to drench my food in."
You feel most beautiful when…
"…I'm being kind. There's something about having compassion and being compassionate that makes me feel whole – it always puts a spring in my step and a smile on my face. And that's not just kindness to others, it also includes being kind to myself – something I think we all struggle with sometimes."
If you could spend one day with an icon, who would it be?
"Tough One. Can I have two? It's either Richard Branson or Barack Obama. It would be a nice, simple dinner with a lovely bottle of wine, and I'd just ask questions and listen. They are two incredibly inspirational people who I'd love the chance to learn from."
Your best adventure of 2018?
"Being a mum. There is no greater adventure, and I suspect it'll be my best (and most challenging) adventure for years to come."
If it's not here doing what you do now, you would be…
"…ideally somewhere I haven't yet been. Trying something new, seeing things I haven't yet seen, learning things, sharing experiences with my kids. If I had to choose a single place to live in this theoretical future you've painted, though, it would have to be London. In the wise words of Dorothy, there's no place like home."
What's next for glo?
"New, exciting things are on every corner for us – new treatments, new products. We're constantly growing, so watch this space!"
Find a glo Laser Centre near you now to get started on your glo-ing journey. 
| | |
| --- | --- |
| SHARE THE STORY | |
| Explore More | |