Skincare
BURO Beauty Stash: Skincare staples that kept Team BURO glowing throughout the month
Back with some bangers
Image by Sarah Tai for BURO Malaysia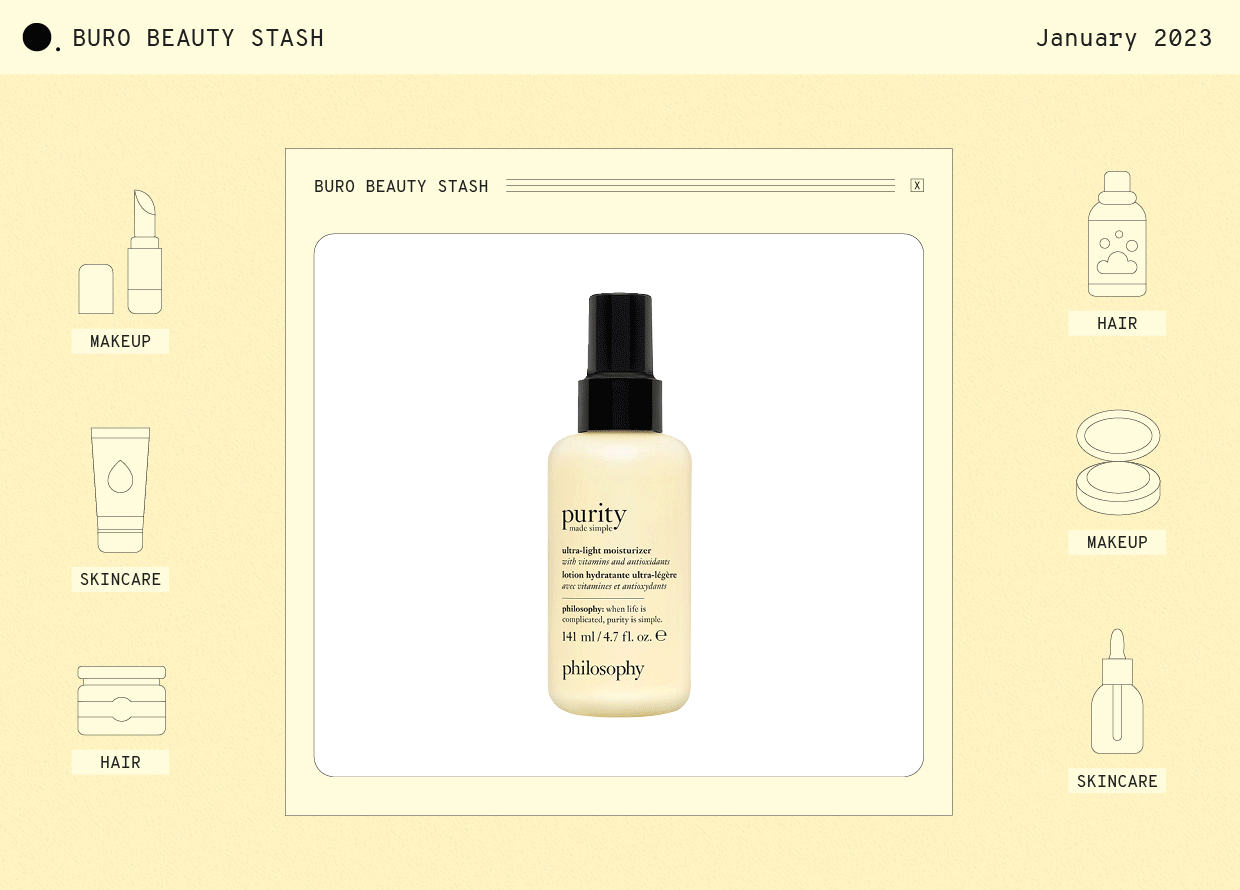 New (lunar) year, new routine: These new skincare products have brought unmatched radiance into Team BURO's 2023 beauty beat.
Welcome back to our BURO beauty community! It has been a hot minute since we last met, but we're back with another beauty review roundup to let you know which new product launches we think are most worth it.
For this month's BURO Beauty Stash, we're covering all of Team BURO's favourite January skincare releases—from Dior Beauty's updated classic to MAC Cosmetics' game-changing cleansing oil, find all the skincare staples you need in your routine for a glowing 2023 ahead.
Nu Skin ageLoc® LumiSpa® iO Core Kit (Sensitive), RM1,502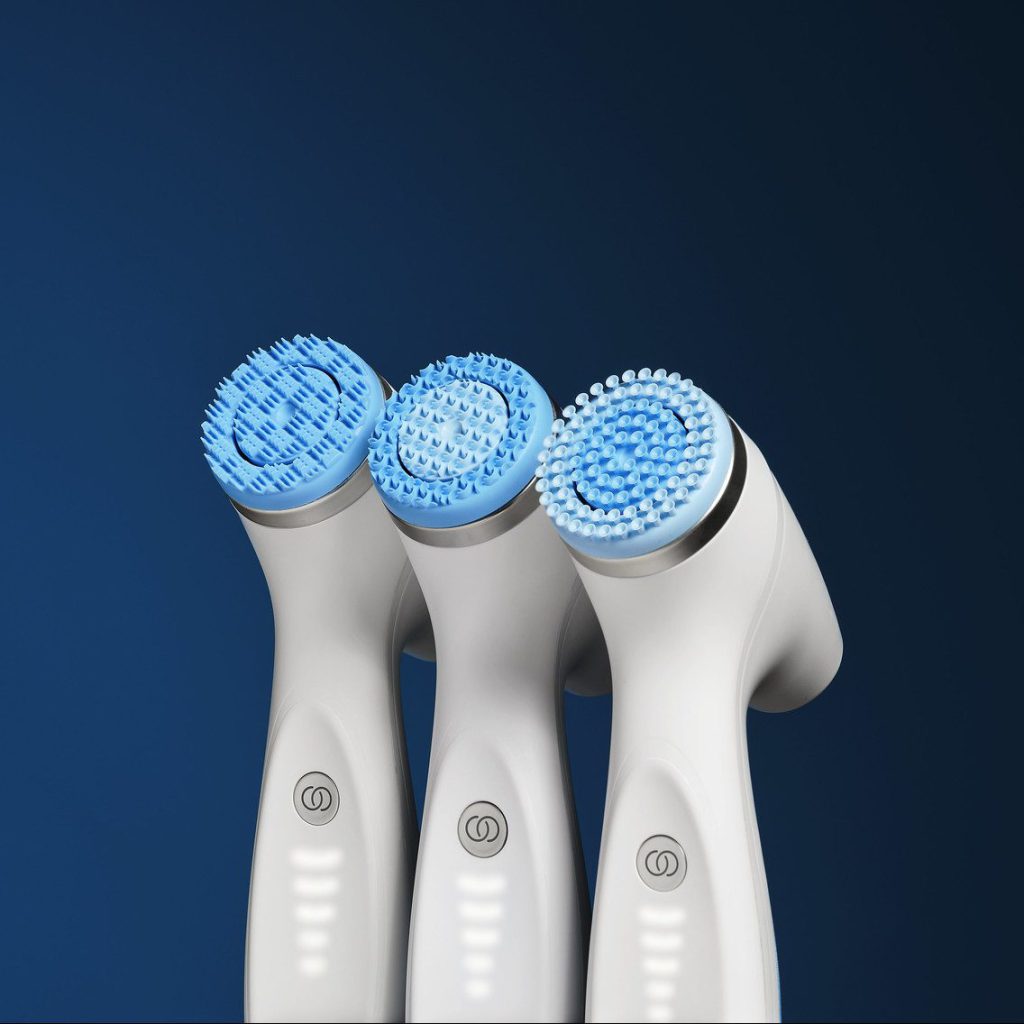 "Taking the time out to cleanse my skin has never felt more relaxing. The real kicker is that Nu Skin's ageLoc LumiSpa iO does more than just cleanse. All it takes is two minutes and one step/button to deliver a total of seven desirable benefits, from removing dead skin to promoting dynamic skin renewal to improving skin brightness and smoothness.
"A 'super-smart skincare' device, the ageLoc LumiSpa iO is fitted with a soft silicone treatment head that uses Micropulse Oscillation technology to gently massage your skin at a precise frequency to achieve those benefits, almost instantly. Nu Skin's patented counter-rotating, pore-purifying action can gently yet thoroughly cleanse away dirt, oil, pollutants and makeup while also energising the skin and reducing the appearance of pores. Paired with one of the LumiSpa Activating Cleansers—I opted for Sensitive, which is the brand's most gentle formula—every cleanse left my skin feeling ultra soft and clean. 
"Plus, the experience is elevated further with the Nu Skin Vera app that offers intelligent coaching, personalised regimens, smart tracking and custom routines. The device works, and so does the cleanser, but it's the stimulating massage that destresses my skin and senses that gets all the brownie points. The cleansing step for both day and night is now something I actually look forward to in my skincare routine." — Rachel Au, Managing Editor
Dior Capture Totale Le Serum, RM685
View this post on Instagram
"The new Capture Totale Le Sérum launched last month, and it has been a staple in my skincare routine ever since. I'm well aware of how different my skin is now compared to how it was in my twenties. The most significant change is its loss of elasticity—specifically, the youthful plumpness in my upper cheeks before—and its uneven texture. While I've accepted that this happens as you age, I'm hopeful that I could turn my situation around with a little effort and discipline. It turns out that I didn't have to do too much work because, in just four weeks, I've noticed a visible transformation in my complexion with the Le Sérum.
"A reformulation of the original Capture Totale Serum, the upgraded version combines cutting-edge technology with the best of Dior's ingredients such as Longoza extract, which promotes regeneration; Iris extract, which stabilises the benefits of the Longoza extract; and H.A poly-filler, a complex of hyaluronic acids and polyglycerols for lasting firmness. All of that combined offers exceptional anti-ageing results and helps you maintain skin radiance in the long run.
"It has a thicker consistency for a serum, which I really appreciate because my face dries up quickly post-skincare application, especially when I have makeup on. I wear the serum under a moisturiser, and the feeling of hydration and firmness lasts all day. Here's hoping it stays that way forever. I've already added another bottle to my shopping cart, and I'd like to propose you do that too!" — Sarah Hani Jamil, Editor
Laneige Perfect Renew 3X Signature Range, starts at RM184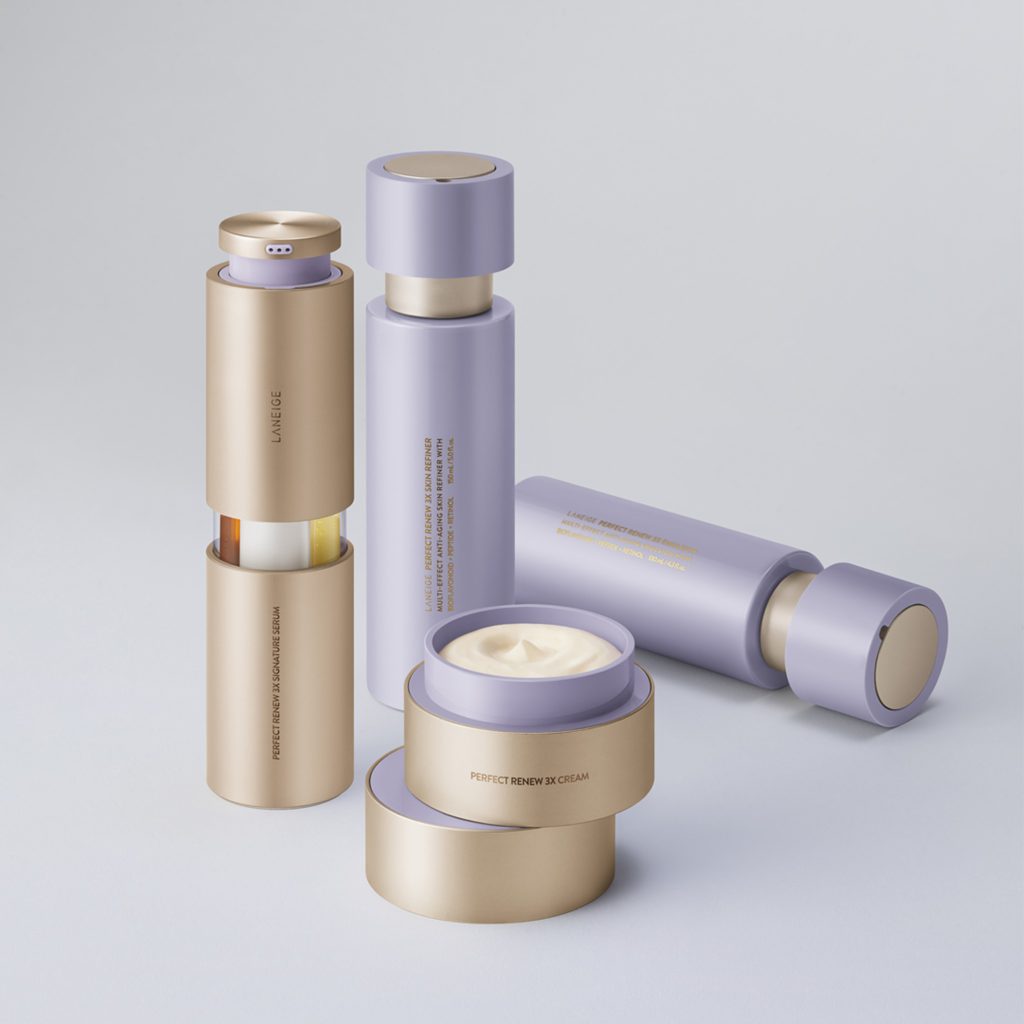 "In the month of January, on top of trying a new cleanser and cleansing device, I also started a completely new skincare range. Laneige's latest and upgraded Perfect Renew line has done wonders for my skin. The star product is the new Perfect Renew 3X Signature Serum which combines three different anti-ageing serums (wrinkle, firming and radiance), each individually encased, into one bottle. One pump outputs three different particle sizes with three goals, efficiently providing 2.51x more anti-ageing power with a skin-friendly pH5.7 formula that penetrates deep into the skin almost instantly. Apart from targeting 10 different wrinkle types, the powerful cocktail of serums is a glow-boosting potion that tightens pores too!
"The synergy of the Perfect Renew 3X Signature Serum is, of course, at its best when paired with the other products in the range. There's a Skin Refiner, Emulsion and Cream, and all four products work for every skin type and can be used both day and night. After cleansing your face, start with the Perfect Renew 3X Skin Refiner, then the Perfect Renew 3X Signature Serum, Perfect Renew 3X Emulsion and end with the Perfect Renew 3X Cream.
"The entire range has been a joy to implement in my skincare routine—they smell amazing, absorb well with no sticky residue, and boost my skin radiance and texture from the first day of use. The new and gorgeous lavender packaging with a twist-up type lid is a welcomed bonus. Applying makeup is easier too since my skin is soft and healthy, though some days, I have even skipped applying my trusty Laneige Neo Cushion altogether." — Rachel Au, Managing Editor
M.A.C. Hyper Real collection
View this post on Instagram
"The latest collection from M.A.C. is all about skin prep—a lightweight, breathable collection that primes your skin for your makeup and keeps it looking fresh for up to 12 hours. Sound good? It did to me too, so I was excited to try the three products in this collection.
"The Hyper Real routine starts off with a serum. Designed to streamline your moisturiser and serum step, it is packed with the barrier-fortifying trio of Japanese peony extract, hyaluronic acid and ceramides as well as pore-refining niacinamide and exfoliating AHAs. The result? Instantly hydrated skin that stays that way throughout the day, and a smooth, soft canvas for your makeup.
"It doesn't end there, though—after the serum comes the Hyper Real SkinCanvas Balm—a moisturising cream that uses the same active ingredients in the serum to double down on barrier protection for your skin. I loved how radiant my skin looked with this duo on, and how seamlessly my go-to foundation went over it. Note: It does have light-reflecting particles in the formulation to give your skin an extra glow, but it doesn't look OTT at all—rather, the finish is very natural and radiant. Also, it does leave a moisturising veil over your skin that could feel a little rich for some. For me, however, my temperamental combination skin welcomed the enveloping comfort! In addition, I really liked the scent of the range—light and fresh as opposed to heavily perfumed like some other makeup-priming skincare is.
"To finish off, the final step is the Hyper Real Fresh Canvas Cleansing Oil. It made quick work of foundation, eyeshadow, glitter, and even waterproof mascara! And, it did it all without stinging my eyes. All in all, it's probably my favourite product in the new collection!" — Redzhanna Jazmin, Senior Beauty Writer
Philosophy Purity Made Simple Ultra-light Moisturiser, RM133
View this post on Instagram
"This moisturiser has been my go-to for many things—prepping my skin before makeup, after swimming, rainy and chilly mornings, hydrating my skin after a whole day of being cooped up in my air-conditioned room, or even just when I feel like applying moisturiser for whatever reason. It's lightweight and does the job well without needing too much product, which is also why it's one of the few moisturisers that my partner is willing to use. If you've been searching for a daily moisturiser that suits any skin type and age, Philosophy's Purity Made Simple Ultra-light Moisturiser is an easy choice." — Phyll Wu, Editorial Assistant
Find more beauty stories like this here.
| | |
| --- | --- |
| SHARE THE STORY | |
| Explore More | |