Beauty
I let my boyfriend choose anything from my beauty stash to keep and this is what he picked
Boy-approved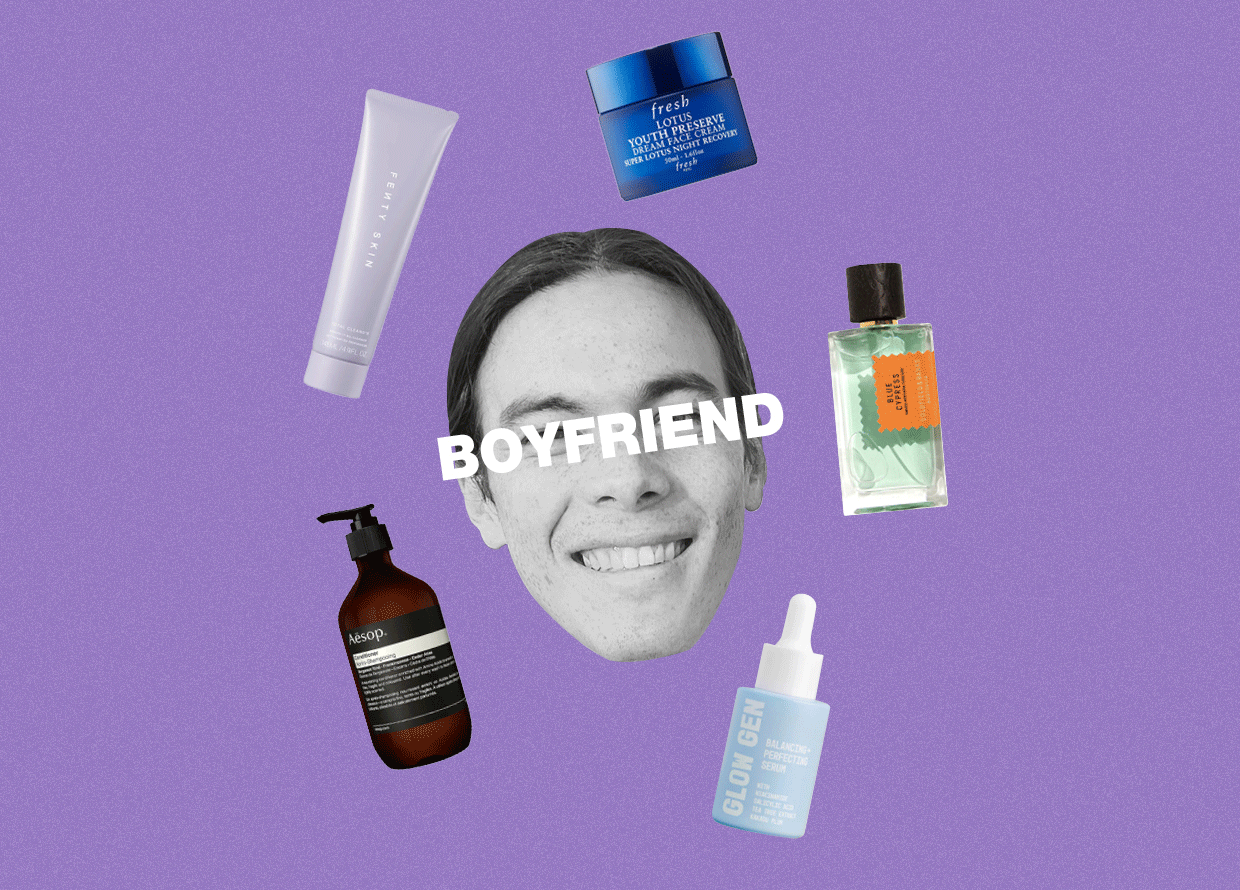 Trying to get your boyfriend to up his beauty game? These products convinced Senior Beauty Writer Red's beau to adopt a proper routine.
As someone who works in beauty, I get a lot of products to try. From skincare to makeup to hair care and more, my beauty desk is a constant rotation of the beauty industry's luxury and premium must-haves. While I try to use up as much as I can, I am only one person, and I do offload my stash to willing coworkers, friends and, of course, my partner. So, why not make some content out of it? Welcome to the first (and, possibly, only) instalment of BURO's new beauty column, Clueless Boys vs My Beauty Stash.
Our victim today is my long-time (and long-distance) partner, Mr G. As long as we've been together, I've slowly been conditioning him into adopting a solid beauty routine. While I've had trouble getting through to him before, since growing his hair out long over the pandemic and noticing a few new skin issues arise, he soon started to look into his options for grooming and beauty. It started with a few spot treatments here and there, moved its way up to two-in-one moisturisers and Aēsop body wash, and has developed into a full-blown, multi-step routine that he has fully committed to. I can't say that I'm not proud. Just the other day, he told me that after a long night out, the first thing he did when he got home was wash his face and do his skincare. It's enough to shed a tear from pride.
So, when he came to visit Malaysia earlier this year, I told him he could take full advantage of my vanity's contents to figure out which products work for him. Well, as it turns out, he loves a good pampering, and after spending the month trialling and reviewing every product in my beauty desk, he settled on a head-to-toe routine that he then took home with him. That was a few months ago—let's catch up with him six months on, shall we?
---
MEET THE MAN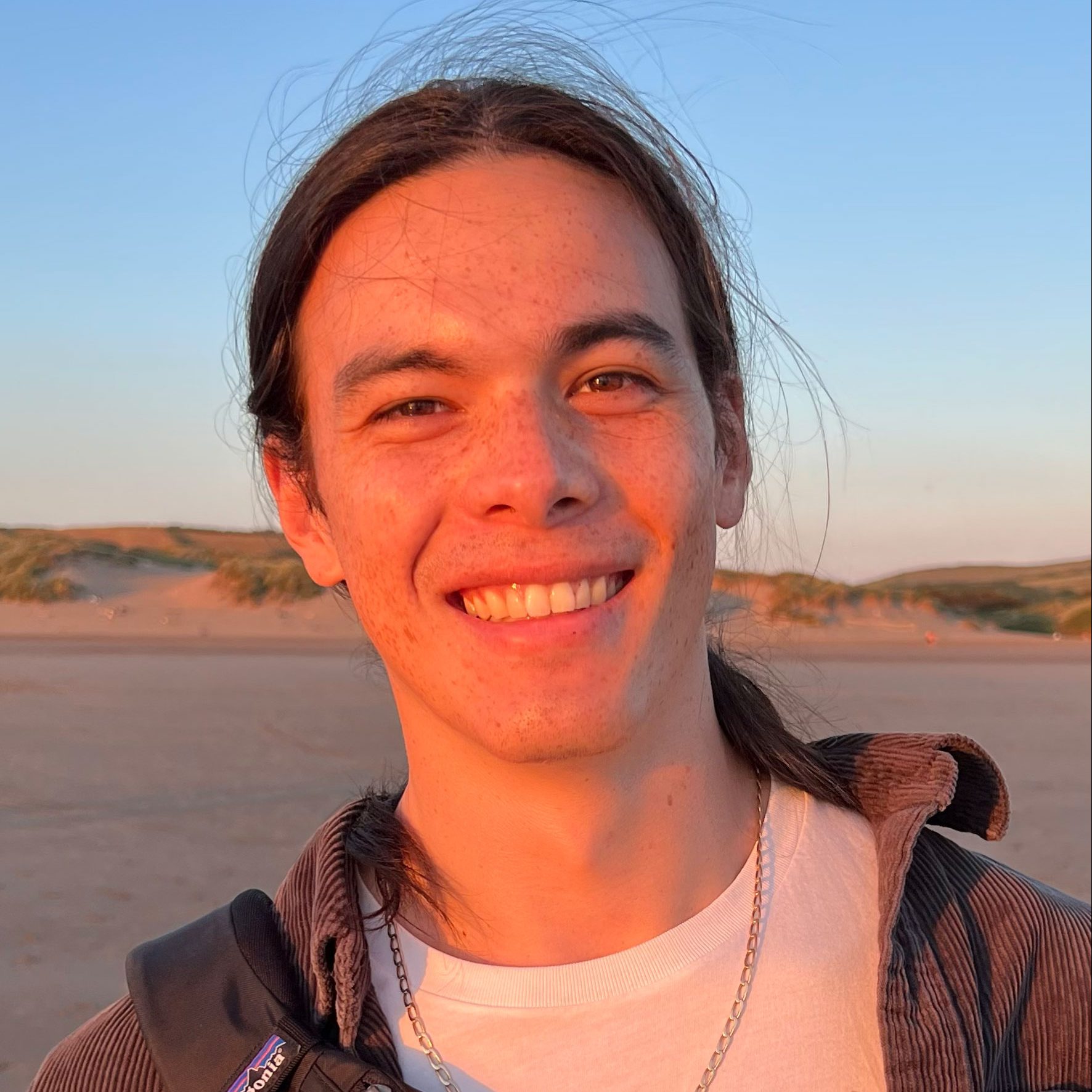 Name: Mr G
Age: 24 years old
Occupation: Medical Student
Beauty qualifications: Is beautiful, also dating a senior beauty writer
---
We'll be going through his full beauty routine ahead, from skincare to hair, body, fragrance and beyond. Find out what his "hits, sh*ts and mehs" were ahead!
SKINCARE
What does your current routine look like?
Step 1: Start with a cleanser
"I start with the Fenty Skin Cleanser. It's a foaming cleanser that is very gentle, but also effective. Previously, I had been using an over-the-counter drugstore cleanser, and after swapping cleansers, I realised that the drugstore brand wasn't doing as good a job at cleansing oil and excess product off of my skin at the end of the day. By far, Fenty is much more effective, especially after a day of grubby work, a workout, when I've used extra suncream or when I've had face paint on!"
SHOP: Fenty Skin Total Cleans'R Remove-It-All Cleanser, RM135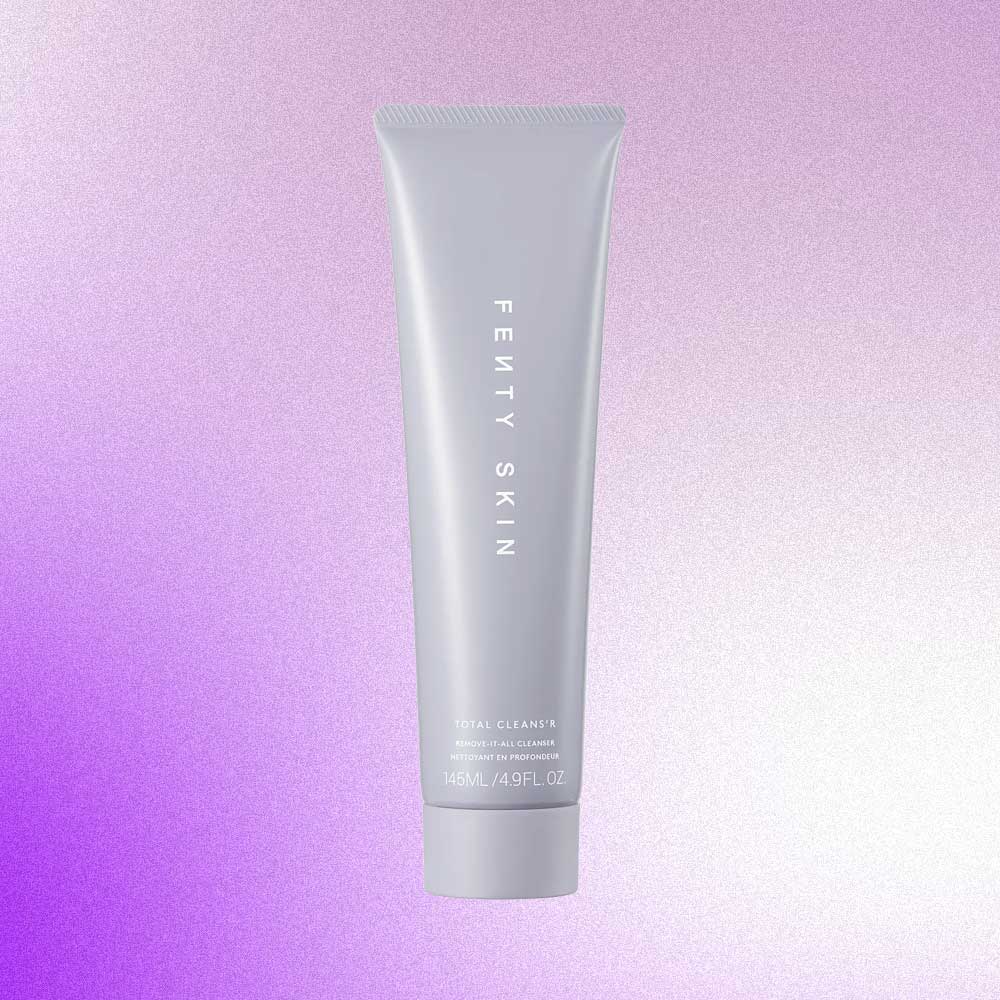 Step 2: Go in with a hydrating serum
"I wouldn't say that I feel dry after the cleanser, but my skin definitely does feel barren (laughs). So, I like to follow up with the Tea Elixir from Fresh. It does a great job of replenishing hydration after cleansing."
SHOP: Fresh Tea Elixir Skin Resilience Activating Serum, RM500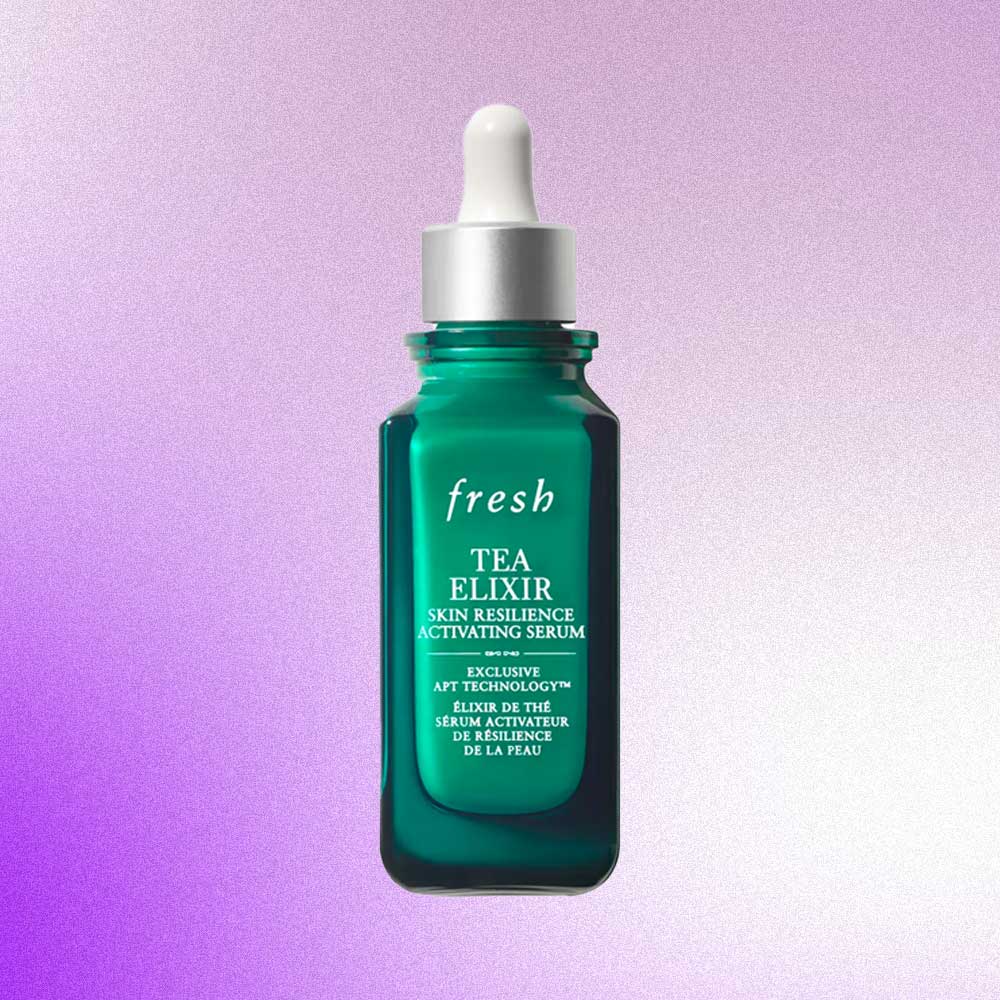 Step 3: Use your retinol
"I use the Drunk Elephant Maretinol Oil. How much of it I use depends on how dry my skin is—right now it's winter, so I've been pretty liberal with the dropper. It also depends on how my skin texture is looking—if I see that my pores are on the bigger side, I'll use it as a targeted treatment on the area."
SHOP: Drunk Elephant A-Gloei™ Maretinol Oil, RM330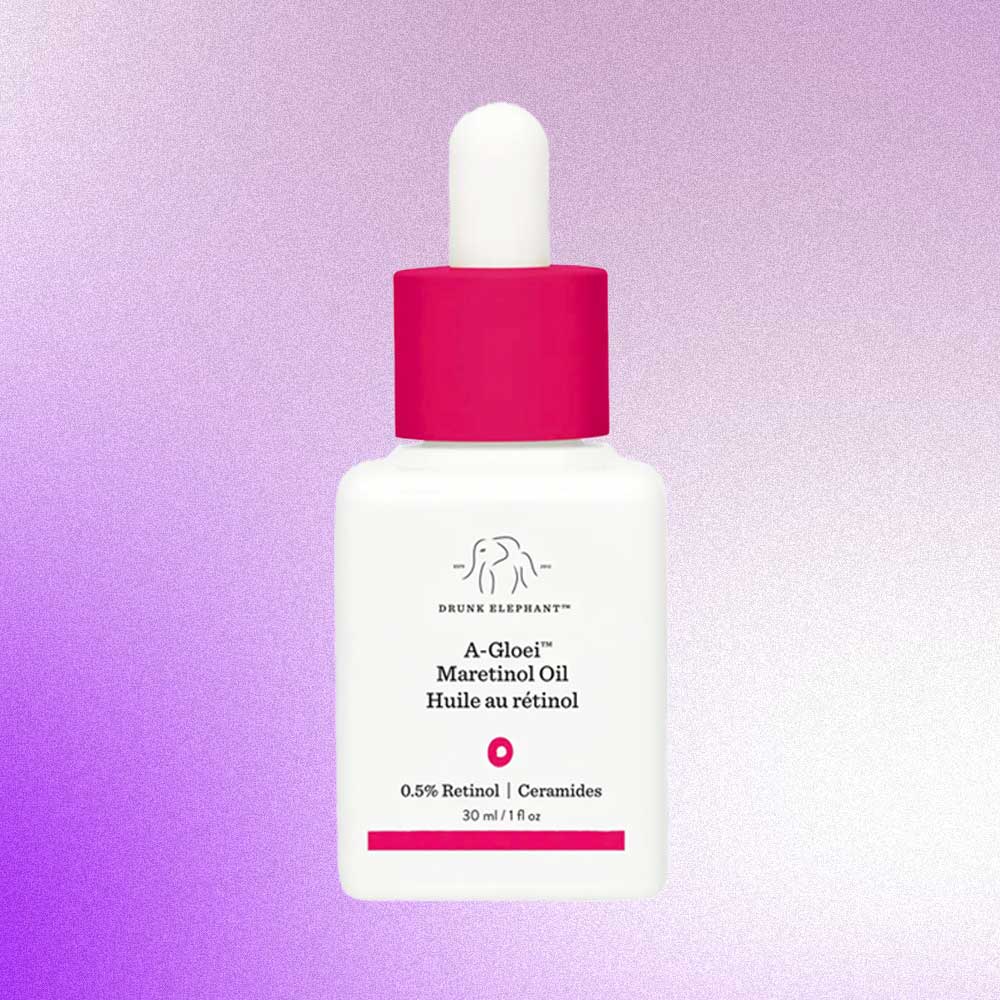 Step 4: Treat with salicylic acid
READ: Glow Gen's founders on why their products are made in Malaysia
"If there is one product I'm bringing everywhere, it's the Glow Gen Serum. I use this every night—even if I'm lazy and tempted to skip parts of my routine, I never, ever skip this (and my moisturiser). I just think it's perfect. It has everything you could possibly want in a bottle–it helps other products go a little further while keeping my breakouts to a minimum."
Writer's Note: Glow Gen is owned by a Malaysian-Australian couple—the perfect way to #SupportLocal while you support your skin!
SHOP: Glow Gen Balancing and Perfecting Serum, RM65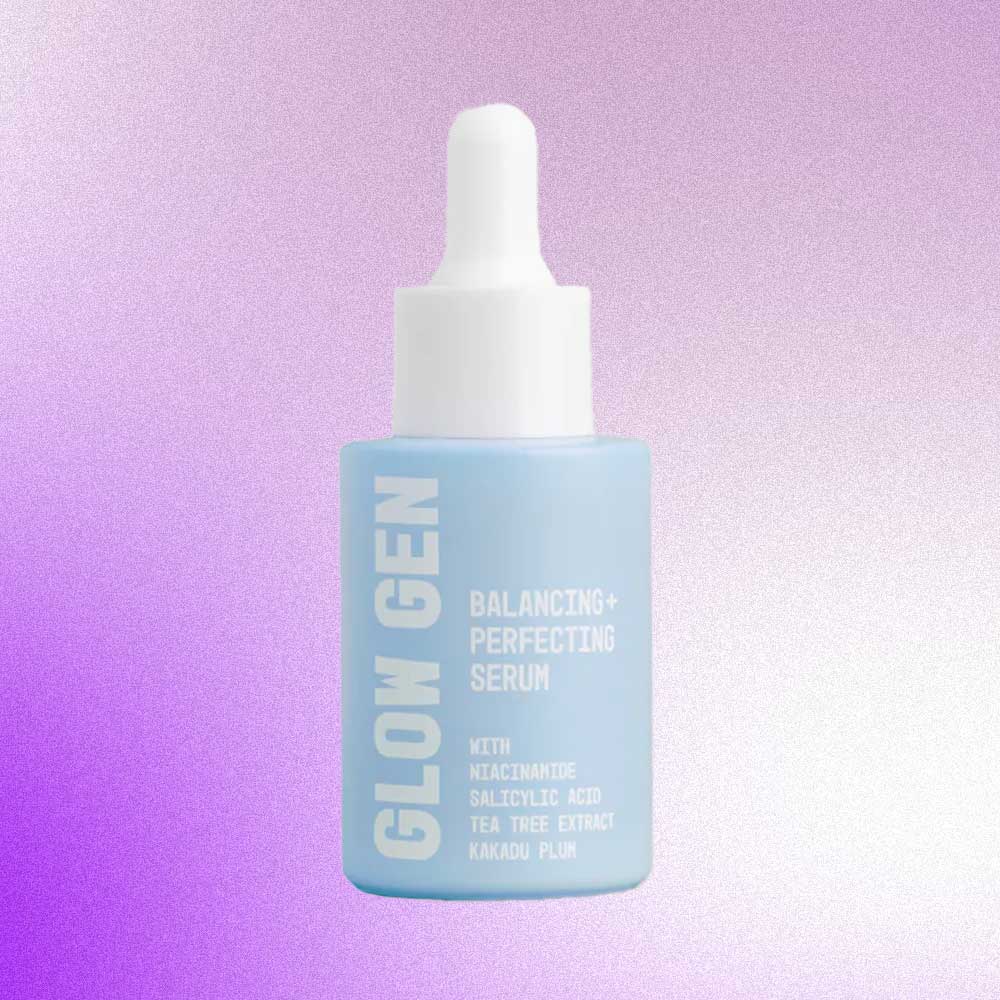 Step 5: Moisturise
"For moisturiser, I use the Fresh Youth Preserve Dream Cream. I cannot recommend it enough. It makes my skin feel bouncy, smells really nice, and makes my skin feel instantly hydrated without being sticky. Basically, it slaps. Plus, it has never made the corners of my eyes sting, unlike other face creams."
SHOP: Fresh Lotus Youth Preserve Dream Night Cream, RM285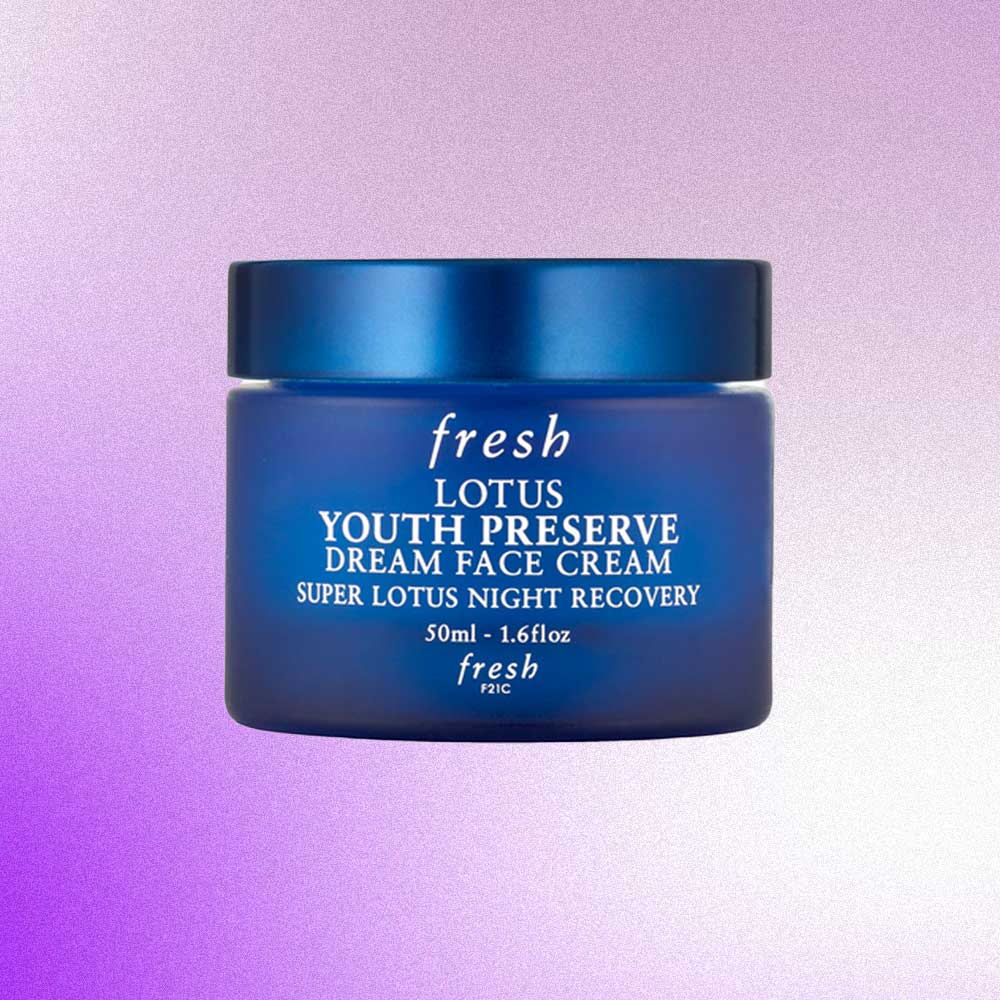 Step 6: Soothe your eyes
"For eye care, I've been liking the Aēsop Exalted Eye Serum. I'm not sure what it does, but it feels really nice and soothing and it doesn't irritate the corners of my eyes which tend to be more sensitive. Sometimes, I break out into eczema on my eyelids—especially when I'm stressed. But since I've been using this I haven't had any trouble, despite being very stressed and also not sleeping well lately. So, it has to be doing something."
SHOP: Aēsop Exalted Eye Serum, RM410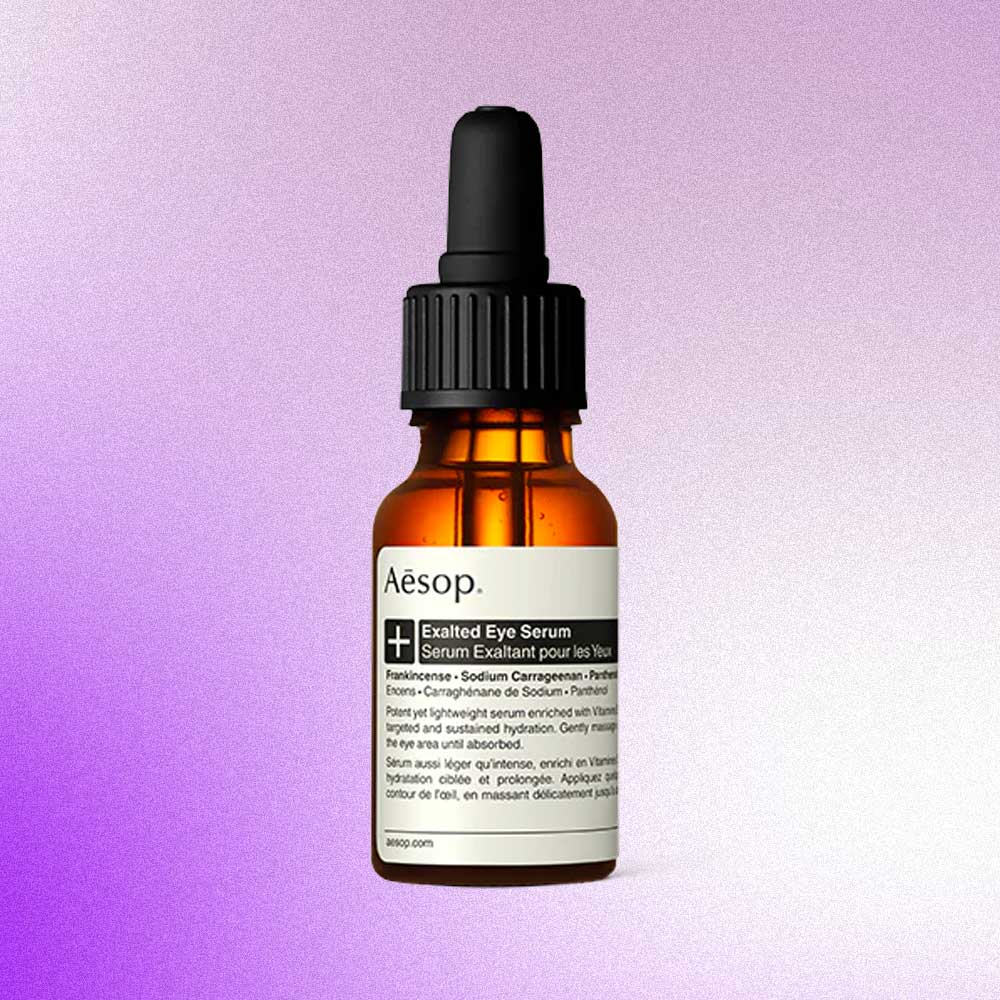 Step 7: Don't forget the lips
"I've been using the Laneige Lip Sleeping Mask EX in the Mint Choco flavour (my favourite), and I like it because it means I can wake up without dry, crusty lips—especially now in the winter."
SHOP: Laneige Lip Sleeping Mask EX, RM85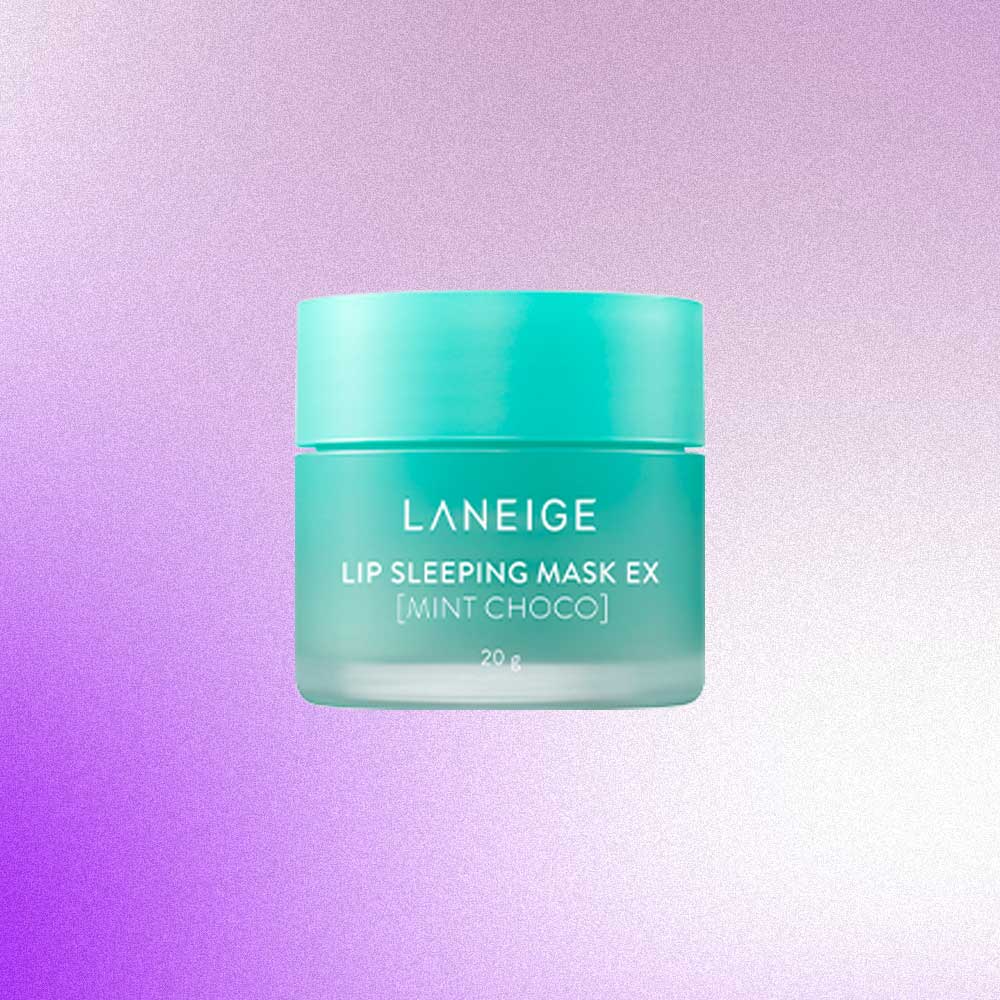 Morning only: SPF all day, every day!
"SPF is essential, and my favourite right now is the Laneige Radian-C Sun Cream. It has vitamin C in it and I've never burned when using it, so I am a fan."
SHOP: Laneige Radian-C Sun Cream, RM128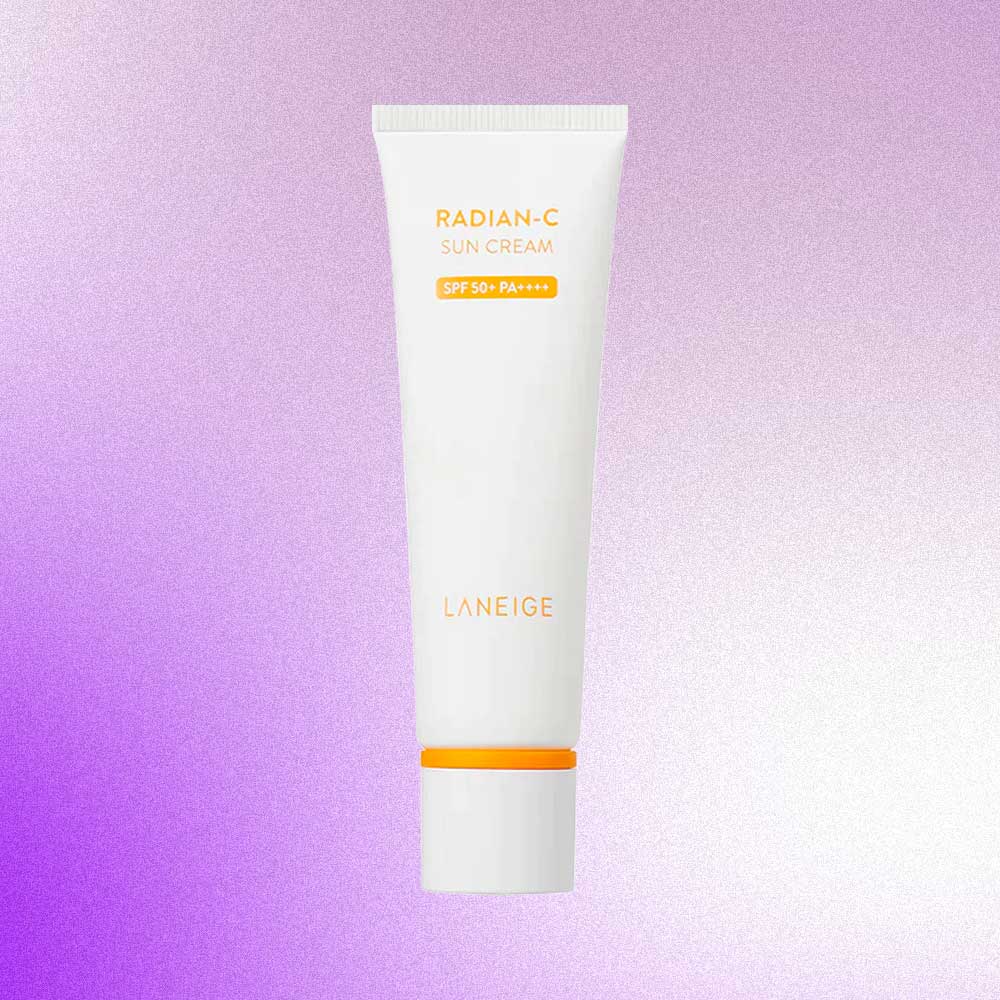 What do you wish I'd let you take from my beauty stash?
"Whatever the thin serum in the pink bottle was (NOTE: It was the Glow Recipe Plum Plump Hyaluronic Serum)! It's a bit thinner than the Fresh Tea Elixir and much easier to dispense, and I feel like it layered better under my retinol. Both are lovely, but I just liked this one better.
"I also liked the Sunday Riley Luna Night Sleeping Oil, but I prefer the Drunk Elephant retinol for my skin."
What did you take that you didn't like?
"The Sunday Riley Good Genes Serum was far too strong for my skin, but I know it's your favourite. I also thought that the Drunk Elephant Fresh C-Serum was really nice too, but it smelt like hot dog water so I just couldn't bring myself to use it. Plus, I already use a vitamin C sun cream so it felt redundant. I ended up giving it to a friend, and her skin is looking way better lately so I'd say that it's a good serum."
MAKEUP
"I use a lip stain from Amuse every day. I first put it on as a joke, but I ended up really liking it so now I just use it… unironically. I just like it because it looks like my lips, but better. It pops in photos and just makes me feel pretty."
BREAKING NEWS: Mr G has discovered 'Clean Girl' makeup.
SHOP: Amuse Dewy Lip Tint, RM108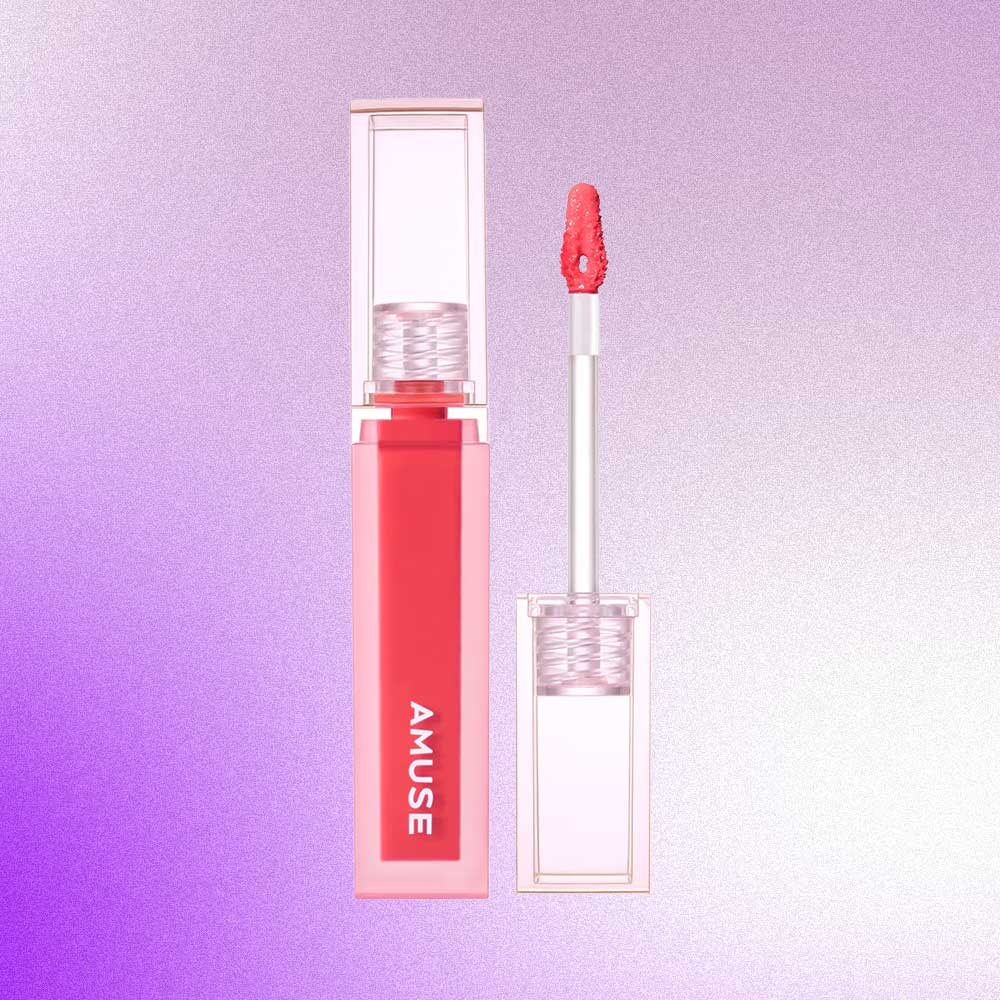 HAIR CARE
What does your hair care routine look like now?
"My hair care routine is pretty bare, to be honest. My hair is currently down to my chest, so I'm looking for stuff that will help me manage it and make it look good. As I'm growing out my hair to donate, I've been looking for some hair oils and serums to use, but haven't had much luck in finding them."
Writer's note: He does not need hair serums. The boy has the silkiest, most luscious locks I've ever seen.
"So far, all I do is use the wide-toothed comb from Aveda's 3.1 Phillip Lim collection to detangle any knots, but I am yet to find the rest of the tools for my hair care. I have tried a few things for styling, though."
"I've always felt my hair looks best when getting out of the ocean after a surf, so I've been trying a few texturising sprays out. Nothing has stuck quite yet, but I think I have a better idea of what I'm looking for now."
What about shampoos and conditioners?
"I'm currently in between hair washes at the moment—unfortunately, I couldn't take the stuff back with me. There are a few things I really liked though. There was a shampoo I really liked (read: Schwarzkopf Professional Scalp Clinix Oil Control Shampoo). It was wonderful; I loved it because it didn't feel too harsh. The only issue that I had with it was that I get a little bit of dandruff and it wasn't a dandruff-specific shampoo, though that didn't matter because it did a great job of cleaning and freshening up my scalp without feeling stripping. My hair felt silky and smooth instead of brittle, then I'd follow up with the Aēsop Conditioner that made my hair feel even smoother and more healthy."
SHOP: Schwarzkopf Professional Scalp Clinix Oil Control Shampoo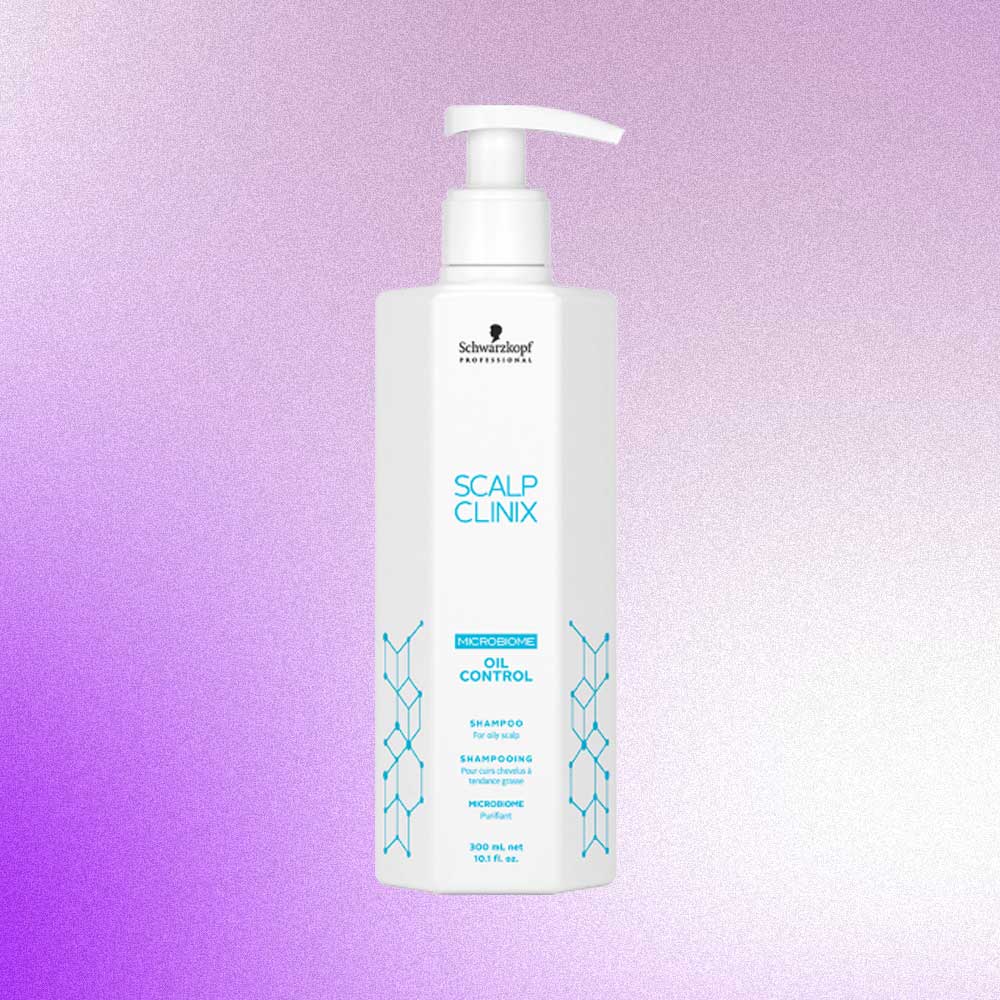 SHOP: Aēsop Conditioner, RM180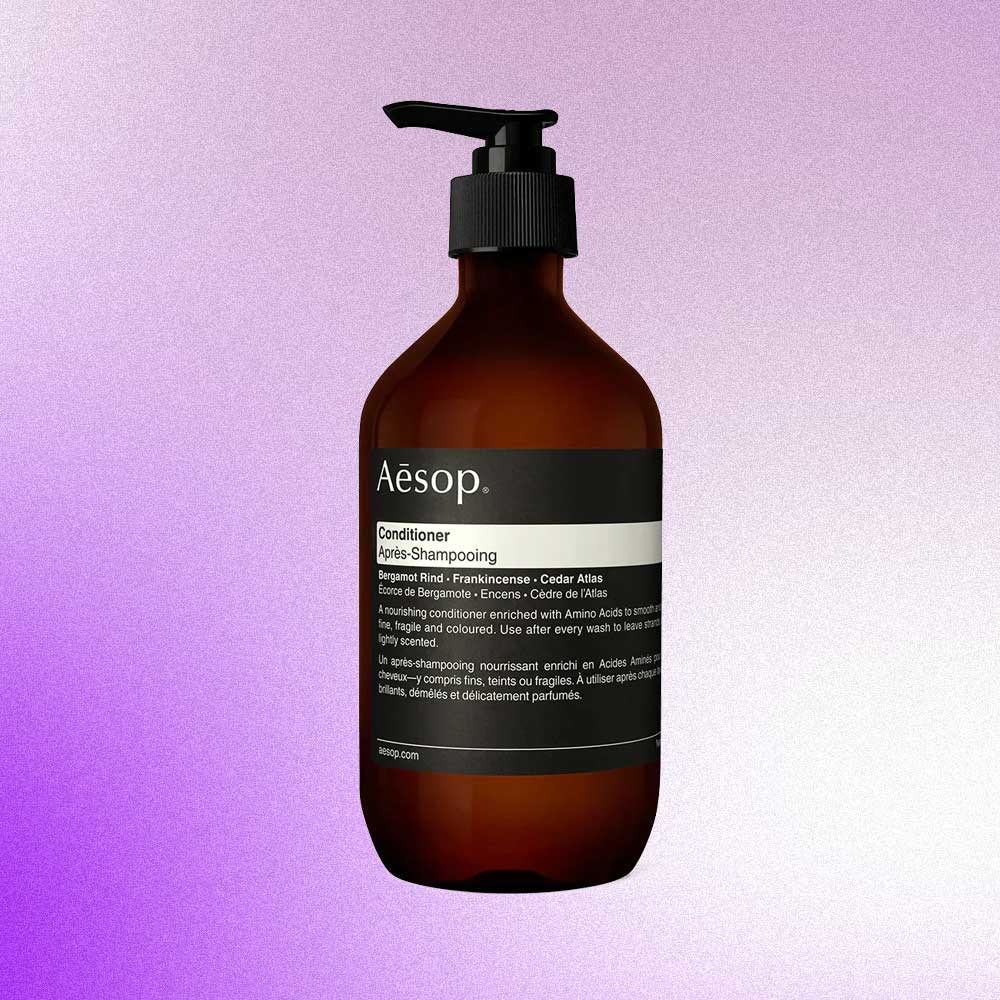 BODY CARE
What body care products would you consider essentials?
"The big bottle of Aēsop Hand Balm you left in London after your press trip with them. I climb a lot which makes my hands really dry and cut up a lot of the time. I've pretty much constantly got bloody cuticles, but since using the Aesop hand balm, my hands have been in much better condition. I find it helps to prevent cracking and hangnails. I've also got mad callouses in the creases of my fingers and if I give them a file, it's nice to follow up with a bit of the hand balm. It really works well to keep my hands in good condition. I haven't been able to use it for a week now as I'm away, and I can confirm that my hands are back to square one without it. I even have a climbing-specific moisturiser that doesn't work as well as this hand balm, so I'd say it's pretty much indispensable in my routine."
"The Tanamera body soap was also wonderful. It has got exfoliating bits on it which made my skin smooth and did a good job of washing the sweat and grime off me after a long day of, ahem, existing in Malaysia. I think it's an essential for me, at least."
SHOP: Aēsop Reverence Hand Balm, RM110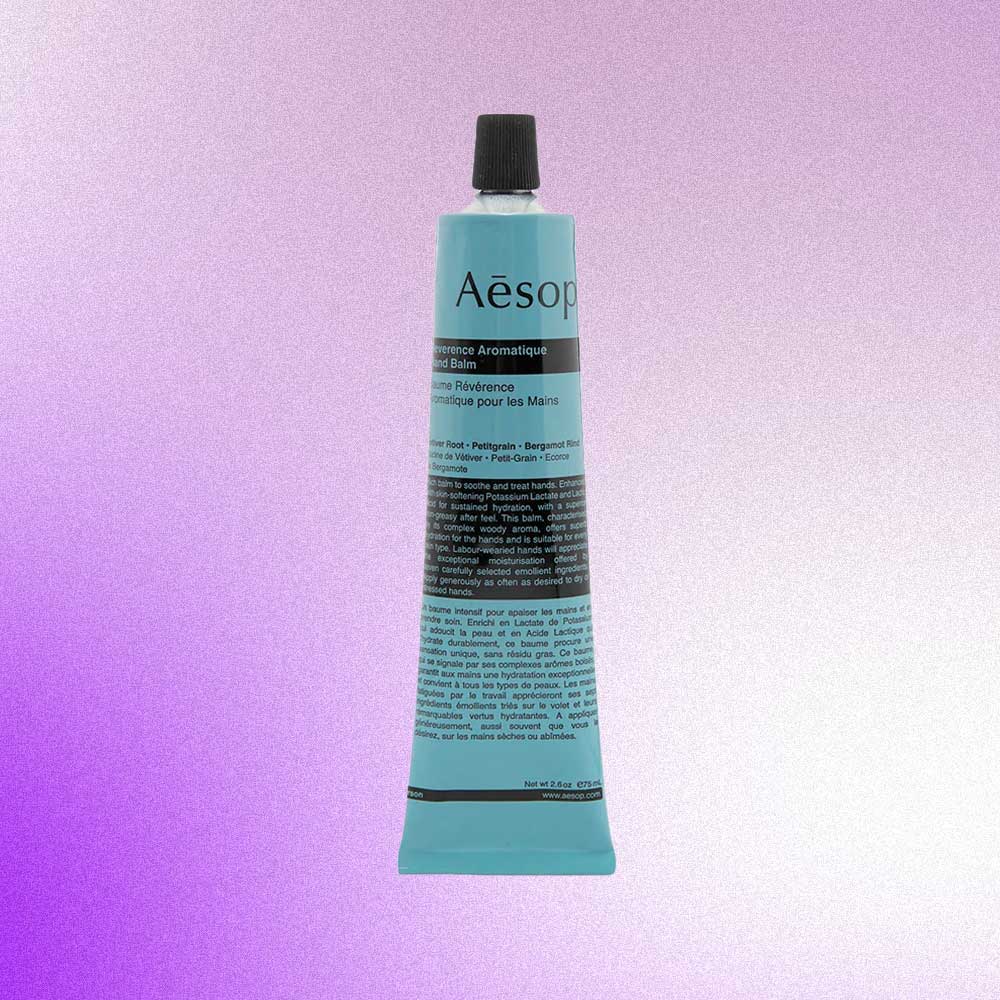 SHOP: Tanamera Toning Green Coffee Body Soap, RM30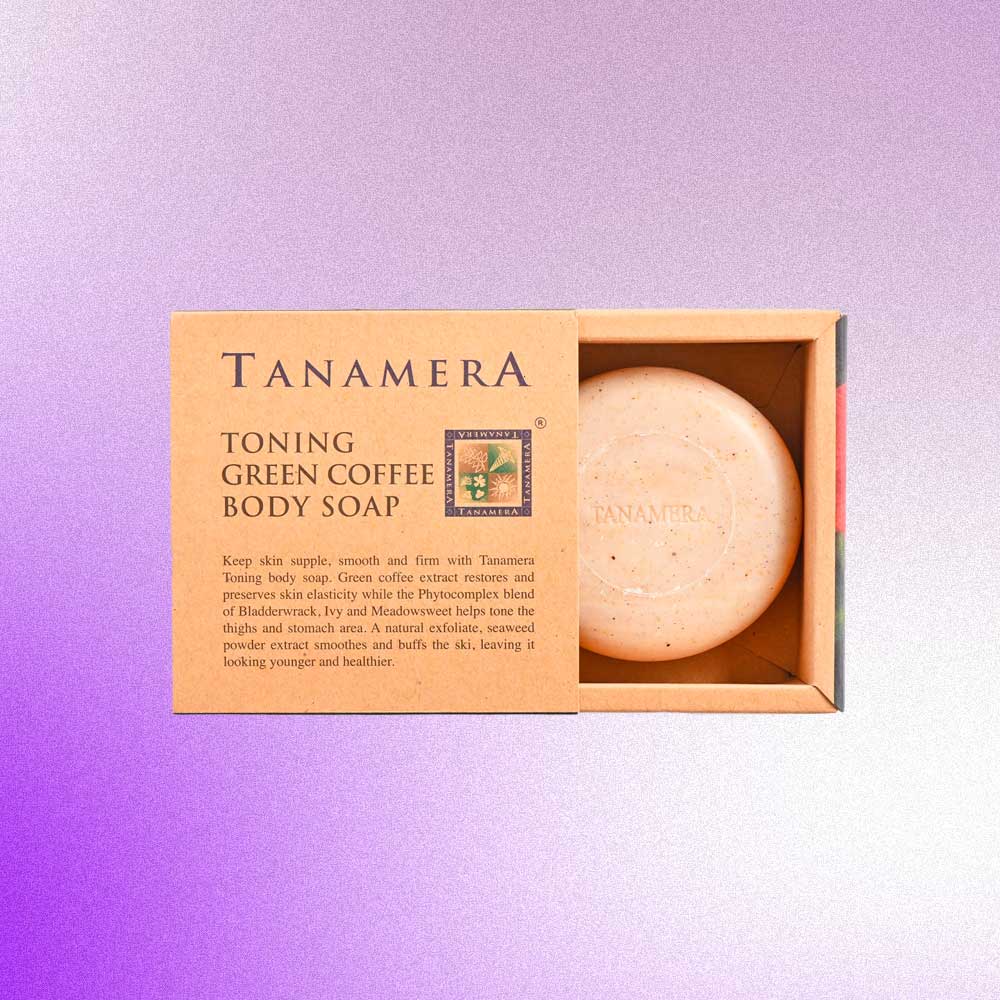 FRAGRANCE
"I alternate between two fragrances—Calvin Klein Defy for every day and Goldfield and Banks' Blue Cypress for when I'm feeling bougie. Defy has got a sweet boyish charm about it (laughs). The first spritz always smells like pineapples. The Blue Cypress fragrance is reserved for special occasions when I want to feel hot… like on date nights with my girlfriend. It's a deeper, muskier smell so it's got a more… manly scent to it."
SHOP: Calvin Klein Defy Eau De Parfum, RM348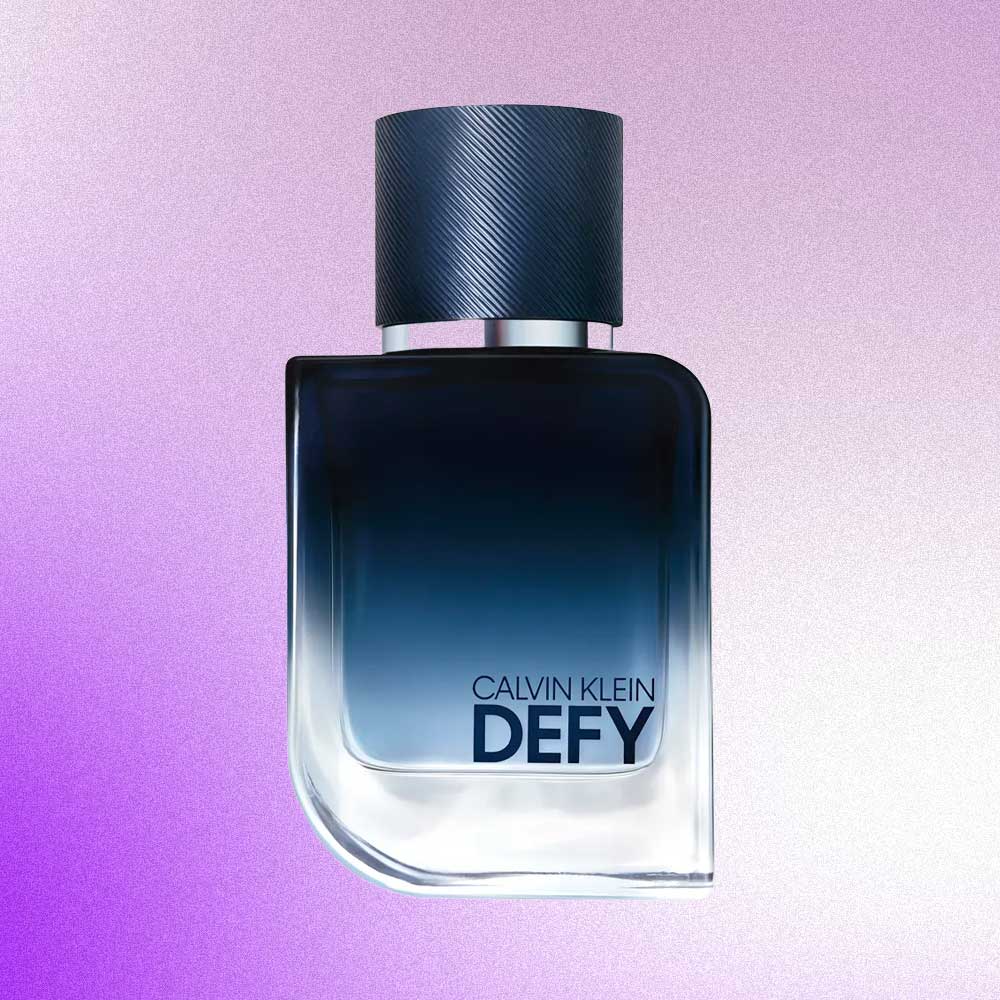 SHOP: Goldfield and Banks Blue Cypress, RM720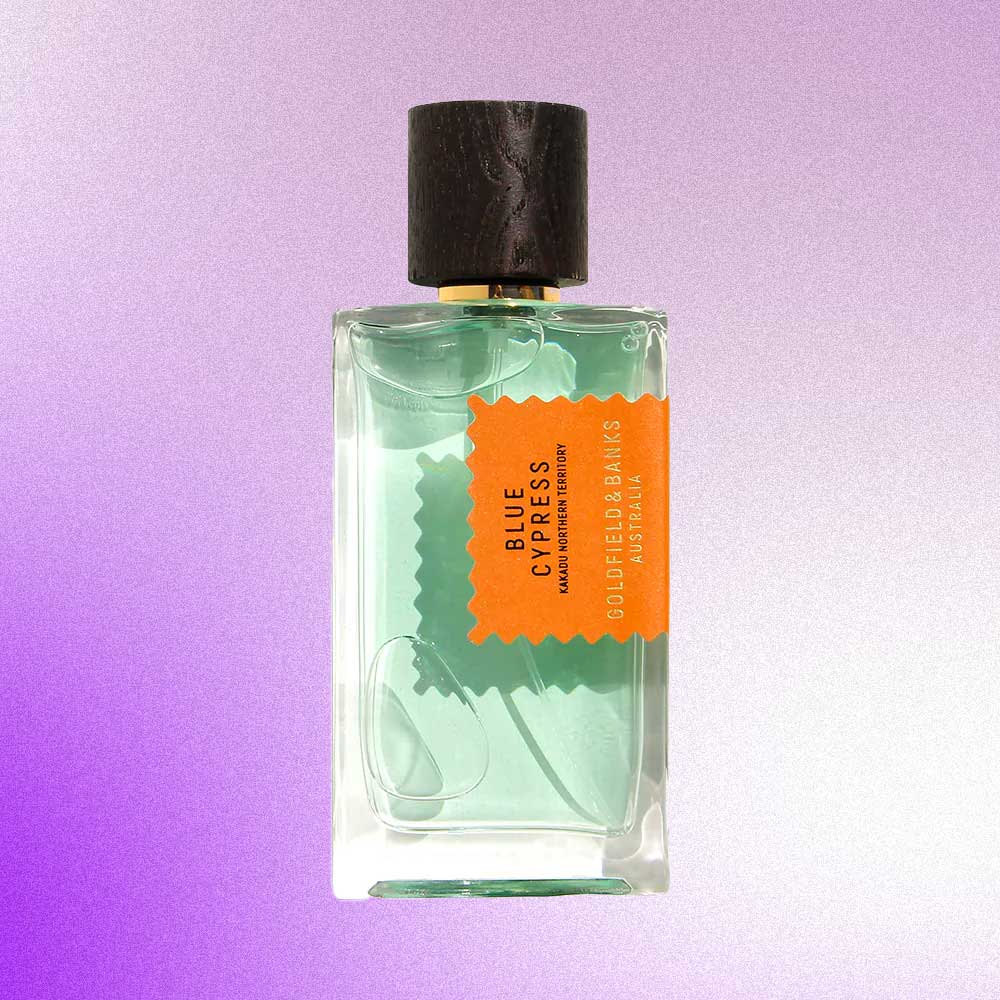 What fragrances do you wish I'd let you take?
"Aēsop's Eidesis. I'd nick that if I could, no question. I really like that scent."
SHOP: Aēsop Eidesis Eau de Parfum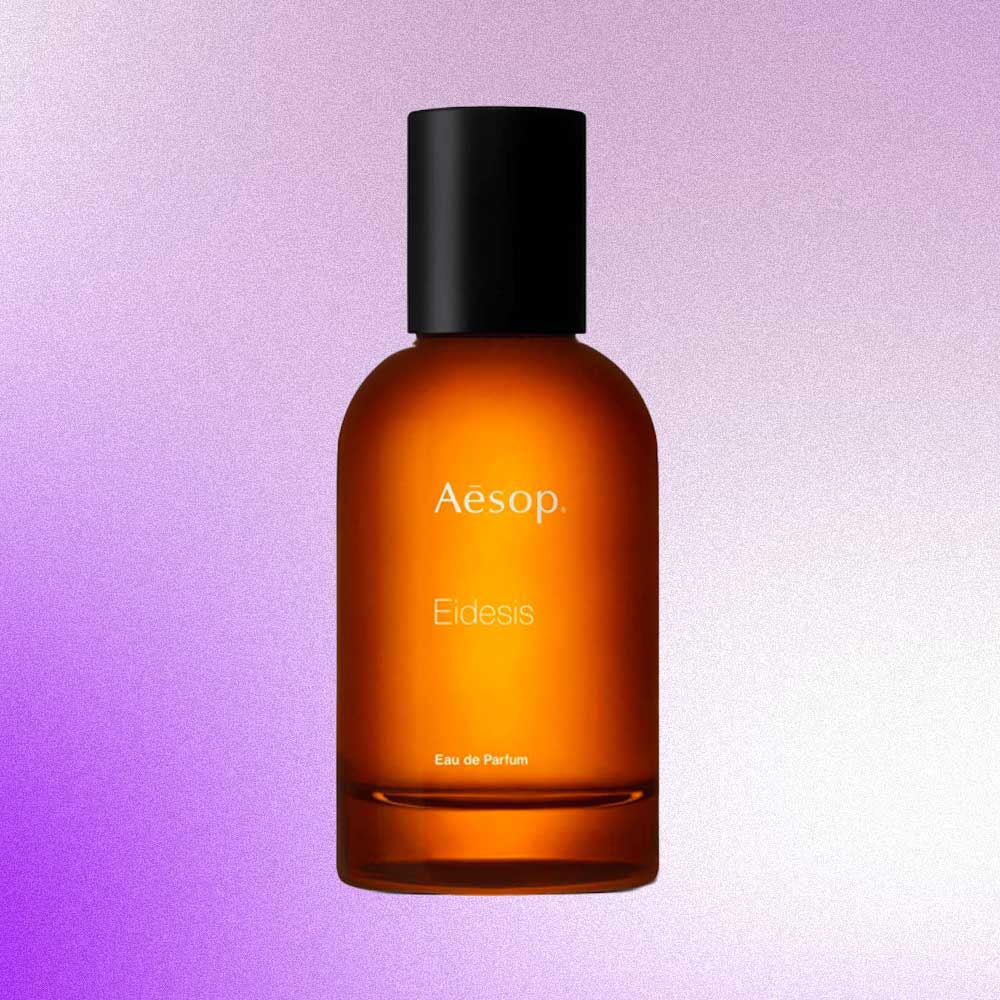 THE TAKEAWAY
What are some beauty tips you have for other boys?
"To climbers (or anyone with a manual job): Keep your callouses filed down so you don't rough up your face with any sharp edges when you're applying your skincare—that happens to me a lot. Also, use the laziest finger for your eye cream. And, use SPF every day and don't forget to carry it down to your neck!"
Who taught you everything you know?
"Redzhanna!"
You're damn right.
Find more beauty stories here.
| | |
| --- | --- |
| SHARE THE STORY | |
| Explore More | |