As it's our #BuroBrides slash #BuroInLove month, it was only fitting that we try out something catered to brides-to-be. We've already tried out engagement rings for #BuroTries so for #FitnessFriday, it's aiming for that toned body for D-Day and newly-opened all-women's gym, KOA Fitness offers just that (and more). On any average day, it's an open gym where members get to use the equipment—with trainers on standby to offer guidance—and a variety of classes to take part in.
Beyond that, they also offer an array of programmes for the woman with a specific need, be it regaining that slim (and healthy) body for new mothers, elite training or brides-to-be. These programmes usually entail a full consultation to target specific areas (for example, every bride has a different body shape and wedding dress to fit in) and a longer period of time. For a quick session, there's Bridal Bootcamp, a one-day workshop and a great alternative to a bridal shower.
Watch the video below to see how the Bridal Bootcamp went and a gist of what KOA Fitness is all about.
Gwen Ong, Deputy Editor
Anything with the word 'bootcamp' in it is nerve-racking. The image that I conjured up in my head is one of a commander breathing down my neck and barking orders at my face. Luckily for us, the trainers at KOA are less intimidating. But don't think you can take it easy either as the trainers will push you to go faster and further as you pull on the sled and go lower and wider on your knees/heels as you squat. Oh, the burn! While the bootcamp was intense, I had a good chuckle reading the creative names of the exercises, e.g. 'Drunk Hubby Lift' and 'Kick Your Mother-in-Law'. I reckon this is a good and fun group workout for the bride-to-be and her bridesmaids. This is why you have a squad right? To motivate each other to look your absolute best on what could be the biggest day of your life? You can share a tub of ice cream later for the burn.
Rating: 4/5

Loh Wei Yeen, Fashion & Beauty Writer
After taking on a kick-butt session at KOA Fitness, it is safe to say that being a bride-to-be involves more than just wedding planning and finding that perfect gown. The class took off full steam ahead with three sets of killer workouts that aren't your average squat/lunge/burpee challenge. I liked the variation of exercises incorporated in this bootcamp and that it had interesting names—just when I thought 'Drunk Hubby Lift' sounded hilarious, it turned out that the real thing (bent-over long bar rows) was the most challenging set of the entire session. Other fun stuff included 'Drag Him To Shopping' i.e. weighted sled training and 'On Heel' i.e. tiptoe plié squats. Honestly, if I really needed to lose a few pounds and shape up before my big day, I'd do it all over again—with added resolve that is.
Rating: 4.5/5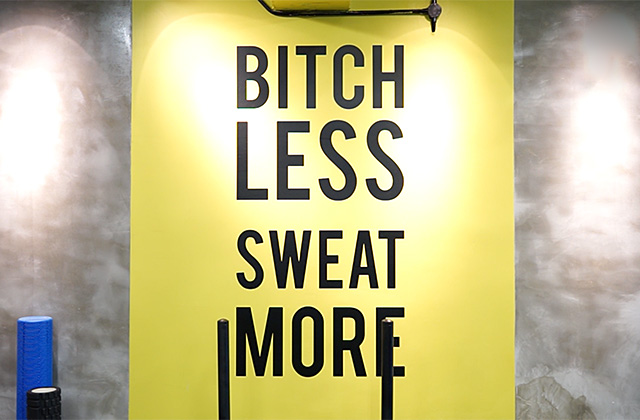 Rachel Au, Senior Lifestyle Writer
Having personally tried KOA Fitness before this, I knew I was going to be in for an intense yet rewarding session. No pain, no gain, right? I was especially amused by the names they've given the workouts which will now require me to make a few personal messages. Dear future MIL, I did 'Kick Your Mother-in-Law' quite half-heartedly, okay? Dear future husband, you're not allowed alcohol on our wedding day because 'Drunk Hubby Lift' was impossible for me. But thankfully, Marie, the co-founder, was quick to notice my distress and helped me lift half the weight so I could at least complete the workout. All in all, I'd say this should be the new type of bridal showers: get in a kick-ass workout session and then drinks after!
Rating: 4/5

Tan Su Fen, Writer
From personalised fitness programmes (like our Bridal Bootcamp) to gym aesthetics ("Bitch less, sweat more") and shower room amenities (including hair curlers and straighteners!), KOA Fitness certainly pays attention to the details. I liked how the workout was kept fun and interesting with partner work and station rotations. Before the burn from doing squats on our toes settled in full force, it was time to move onto the next station, giving us a few seconds to take a breather before tackling the next set of workout that targets a different set of muscles—it was fairly intense yet well-paced, the qualities that make up a great workout session for me.
Rating: 4/5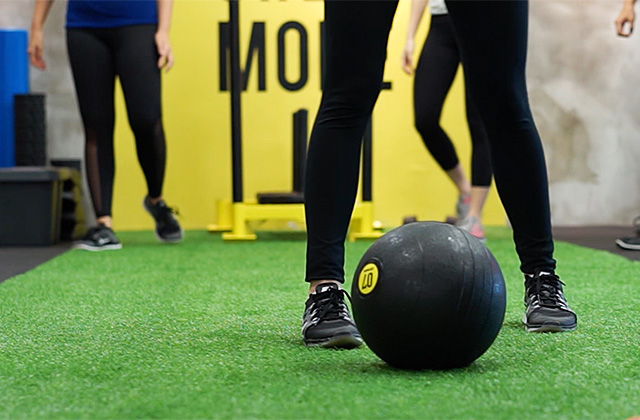 Abigail Kan, Campaign Executive
I've been interested in KOA Fitness since I heard about them being an all-women's gym and this was a great opportunity to put them to the test (although I'm not getting married anytime soon). First impression upon entering through the pink tunnel was that the place and its equipment are super clean (they mentioned they clean it everyday). That's a huge tick already. Seeing that it's females only, I'd definitely feel less insecure to train harder and give those machines a go without feeling intimidated and with the trainers who are always there on standby to offer a hand. Speaking of the trainers, I can assure you they're very attentive through our Bridal Bootcamp session whereby they helped correct my workout postures and offer support.
Rating: 4/5

Yi Suen Chong, Digital Designer
The concept of an all-female gym is still fairly new in Malaysia but I find the idea to be appealing since I know there won't be any hunks hogging the weights area OR staring at me when I want to lift some weights. As our session was a special Bridal Bootcamp, all the workouts came with a kick-ass title, which made it more fun and enticing (imagine 'Kicking Your Mother-in-Law'—you can't do it IRL but you'll be able to 'vent' your frustrations there at the gym). It was a full-body workout in 45 minutes but since it's circuit-based, it was short yet intense. According to the Head Coach Nicholas, who helps plan the workouts in his office outside of the gym area, the exercises are specifically designed to target most women's toubled areas, e.g back muscles and flabby arms. I think the Bridal Bootcamp is great for a bride-to-be and her bridesmaids—a great group workout for that last spurt to get toned before the big day.
Rating: 4/5

KOA Fitness is an open gym with regular classes and offers personal training for any fitness needs, including a programme for brides-to-be. They're located at B-G-07, Gateway Kiaramas, Mont Kiara.
For more info, check out their website, Facebook and Instagram.
Related stories:
#FitnessFriday: Team tries UFO and Superfunctional at EOS Wellness
10 Health and fitness trends to watch out for in 2017
| | |
| --- | --- |
| SHARE THE STORY | |
| Explore More | |