If you're still unsure about how the Conditional Movement Control Order works, we've got all the FAQs answered right here. Spoiler: You can now do "non-contact sports and exercise activities like running, badminton, cycling and golf". In small groups, of course.
But even better, National Sports Institute (NSI) sports medicine expert Dr Jasmiza Khuzairi Jasme advised, "When running or jogging, always ensure you do not run too close to another person. Also, minimise your leisure time outdoor to one hour and head home straight after that and take a bath."
How close would too close be? According to Dr Jasmiza, "a social distance of between three metres and 10 metres be adopted during physical activities as "your body fluid (sweat) can splash further" during such exertions."
While you can always work out at home (Linora Low showed us a great one with just towels and a backpack full of books!), some of you might actually be miss jogging outdoors. If so, why not gear up in some of the latest running/training shoes? Team BURO Malaysia tried out three cool kicks that could be what you're looking for.
— Rachel Au, Editor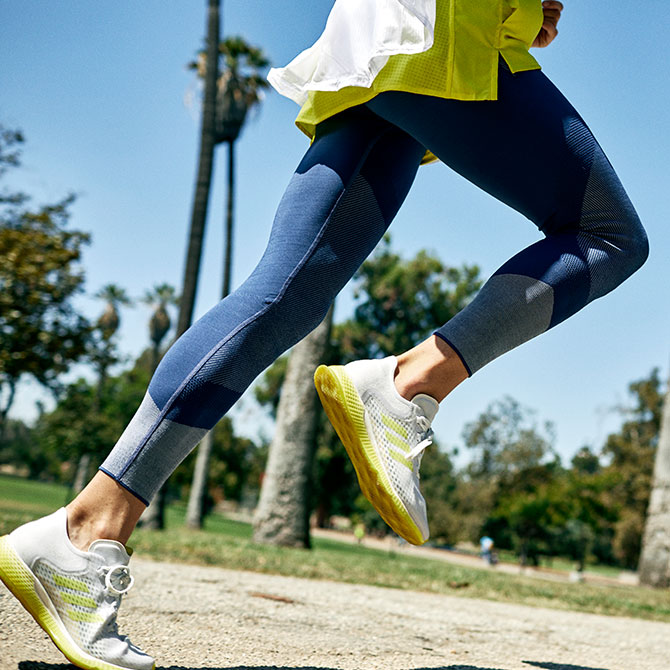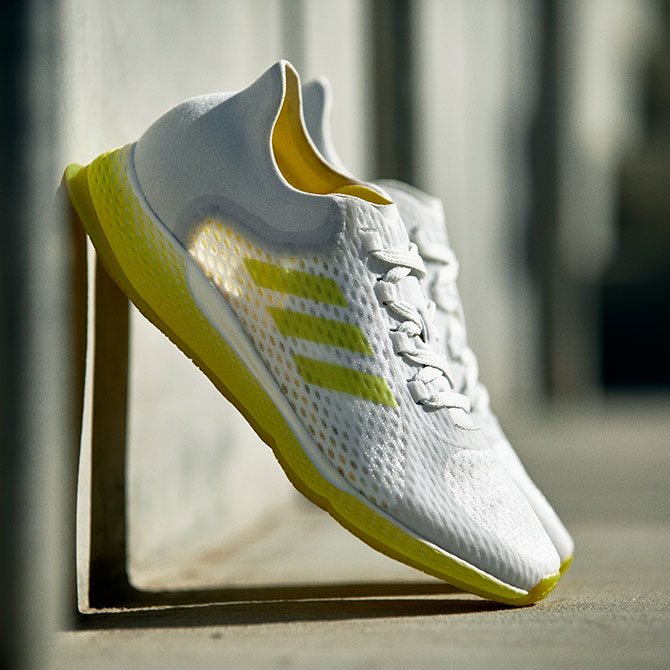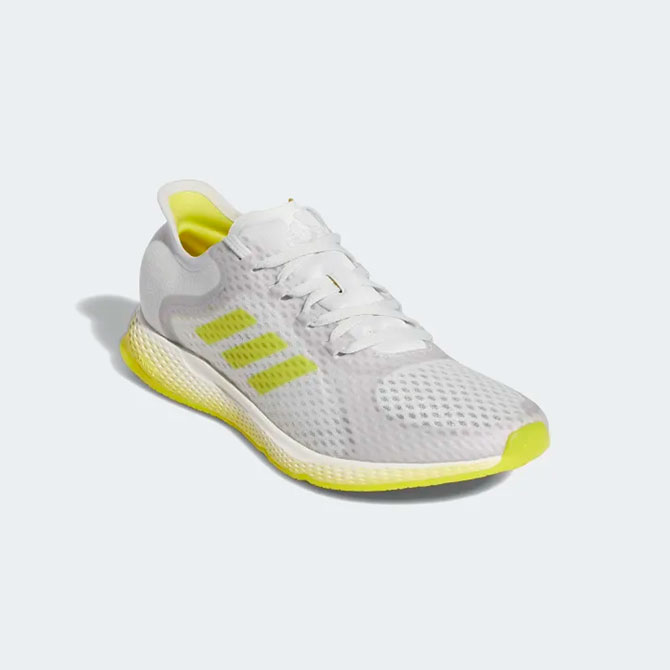 What is it good for?
Running shoes that feel super light, offer bounce-like (or should we say "BounceLite", the name of the midsole technology) comfort and a rejuvenating design.
Pros:
From the get-go, the adidas FocusBreatheIn running shoes had me at its design. Fun fact: The Solar Plexus Yellow, like its sibling colourways, was inspired by a 'chakra point' in the human body. In relevance, the FocusBreatheIn shoes were, after all, "created for runners who run to reset and rejuvenate". In that sense, yes, mission accomplished. The key thing I look for in a pair of running shoes, especially as someone who wishes to find joy in running often, is that lightweight feel and the energy return performance with every step. It does what it's built to do.
Cons:
While I do like the design, the cutting is surprisingly a tad too tight despite it being my usual size for adidas shoes. The sole fits like a dream and feels like lush cushions but the upper with its mesh texture could feel a little too rough for my liking, less I wear higher socks.
Extras:
Pair it with the 25/7 adidas Primeknit Tights and Adapt to Chaos Tee. The former offers the perfect snug yet flexible fit complemented by the ventilated adidas Primeknit. Meanwhile, the latter lets you wear the two layers together or on its own. And since both use sweat-wicking Climalite fabric, it's versatile for any style you're going for. Might I add that it's also made with recycled polyester in an effort to save resources and decrease emissions? Extra points, indeed!
Rating: 4/5
— Loh Wei Yeen, Deputy Editor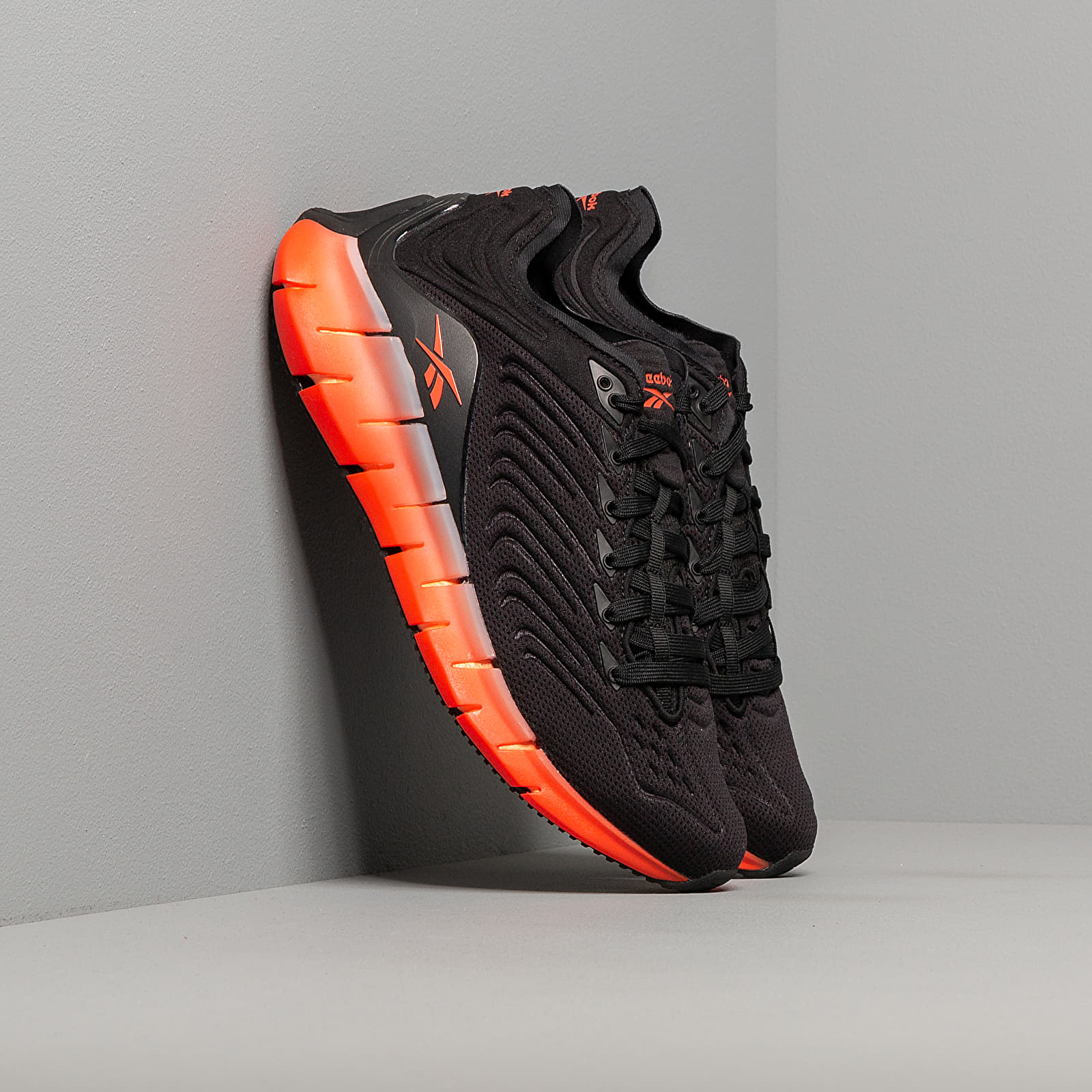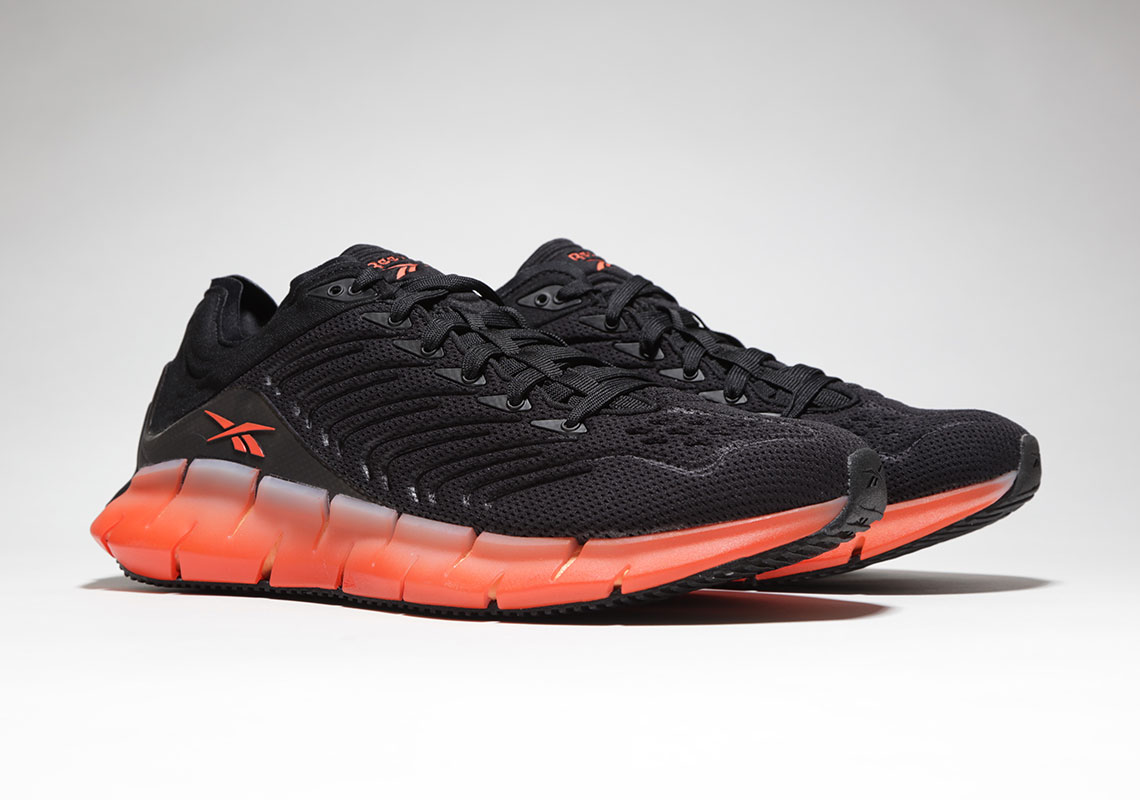 What is it good for?
If you're on the hunt for a pair of training kicks that can take you across a (short) distance, this sporty looker is made for you.
Pros:
All-round comfort (no worries about having to break into it), breathable, and responsive. I've worn this on the treadmill and during HIIT workouts at home and I actually much prefer it for the latter than the former. For those who like more cushioning in their running/training shoes, this one's for you. P/s: the striking colourway is growing on me—I wouldn't mind wearing this as a lifestyle sneaker.
Cons:
It weighs slightly more than my go-to running shoes. Also, the wide fit isn't the best for my narrow feet but I made do with thick socks.
Rating: 4.5/5
— Stephanie Boey, Fashion Writer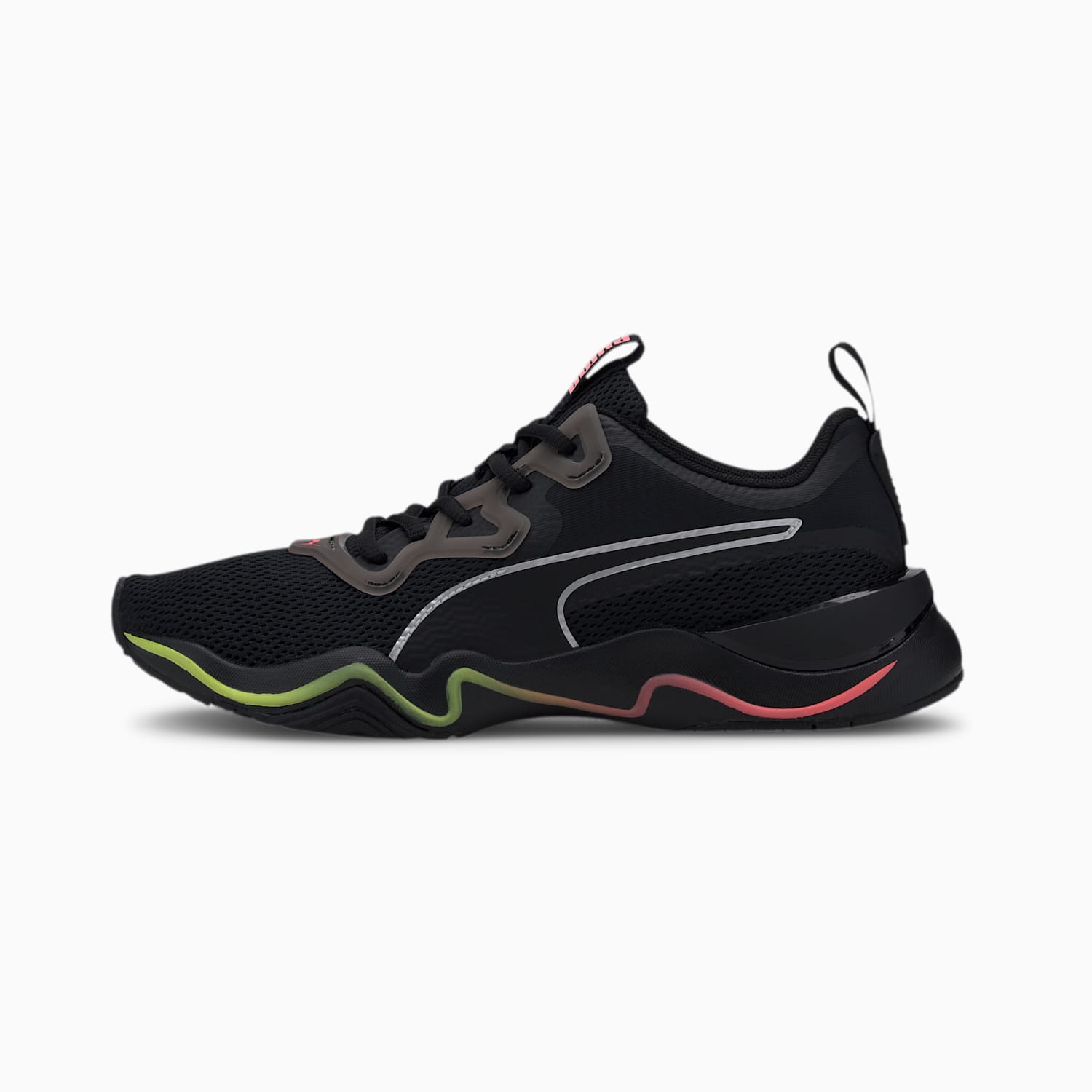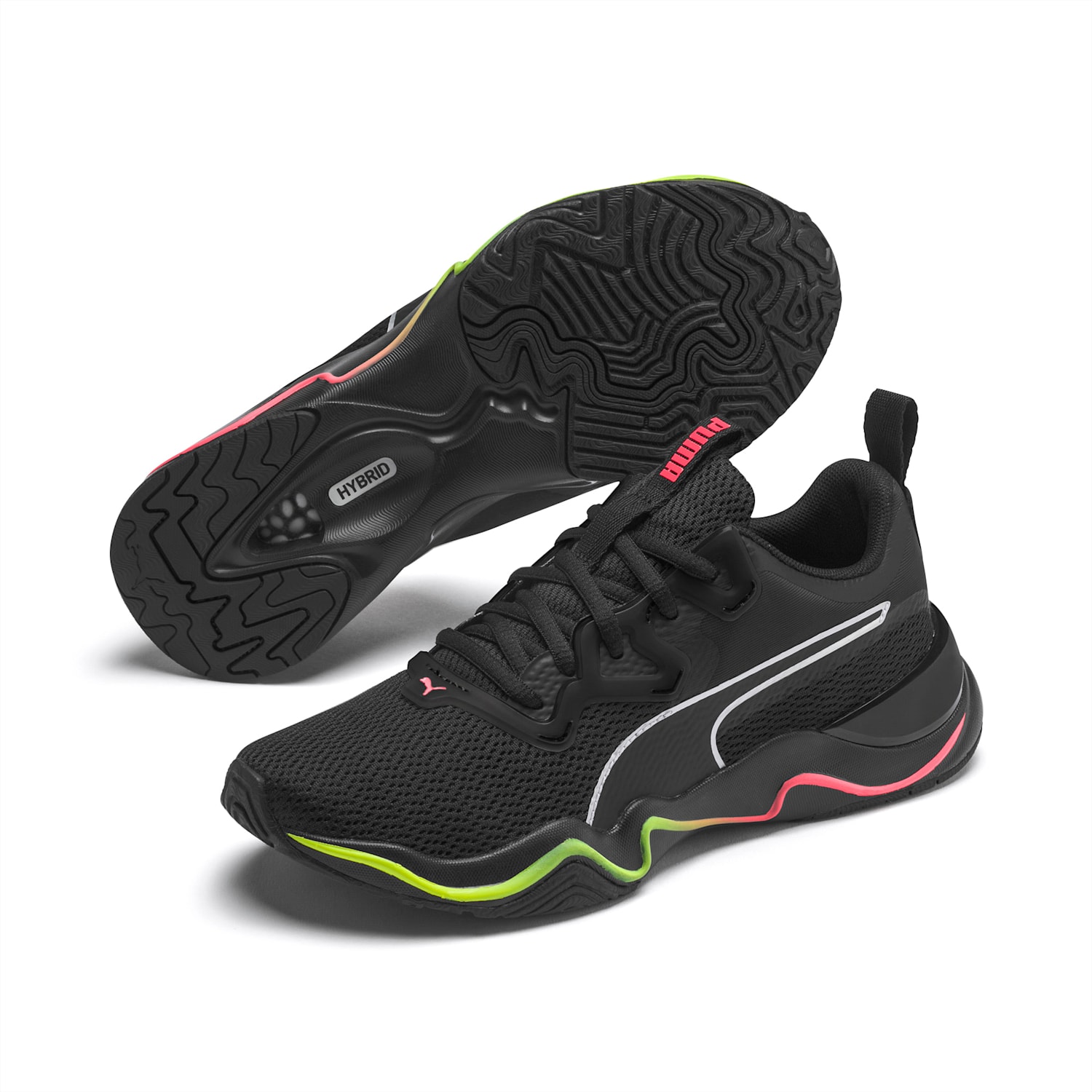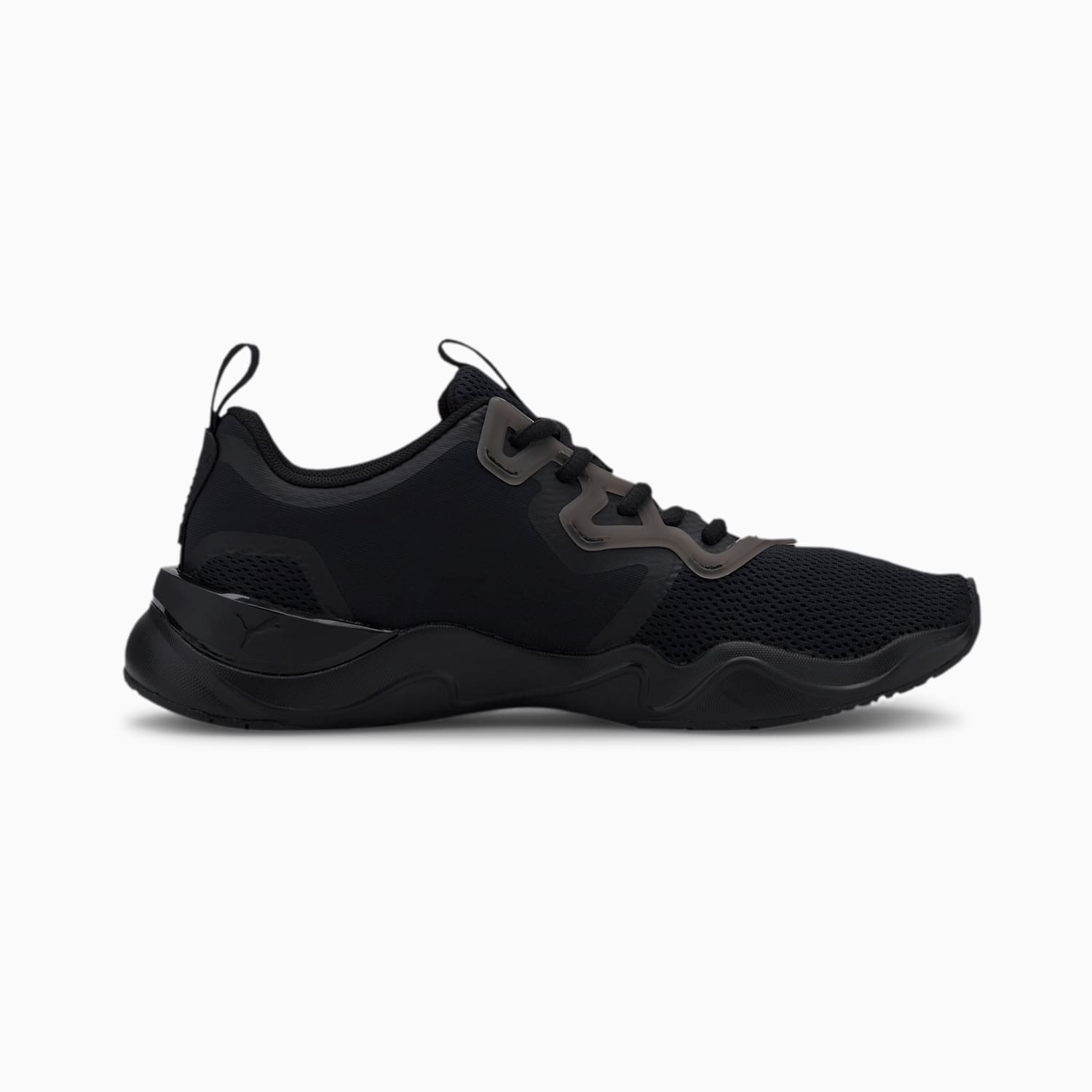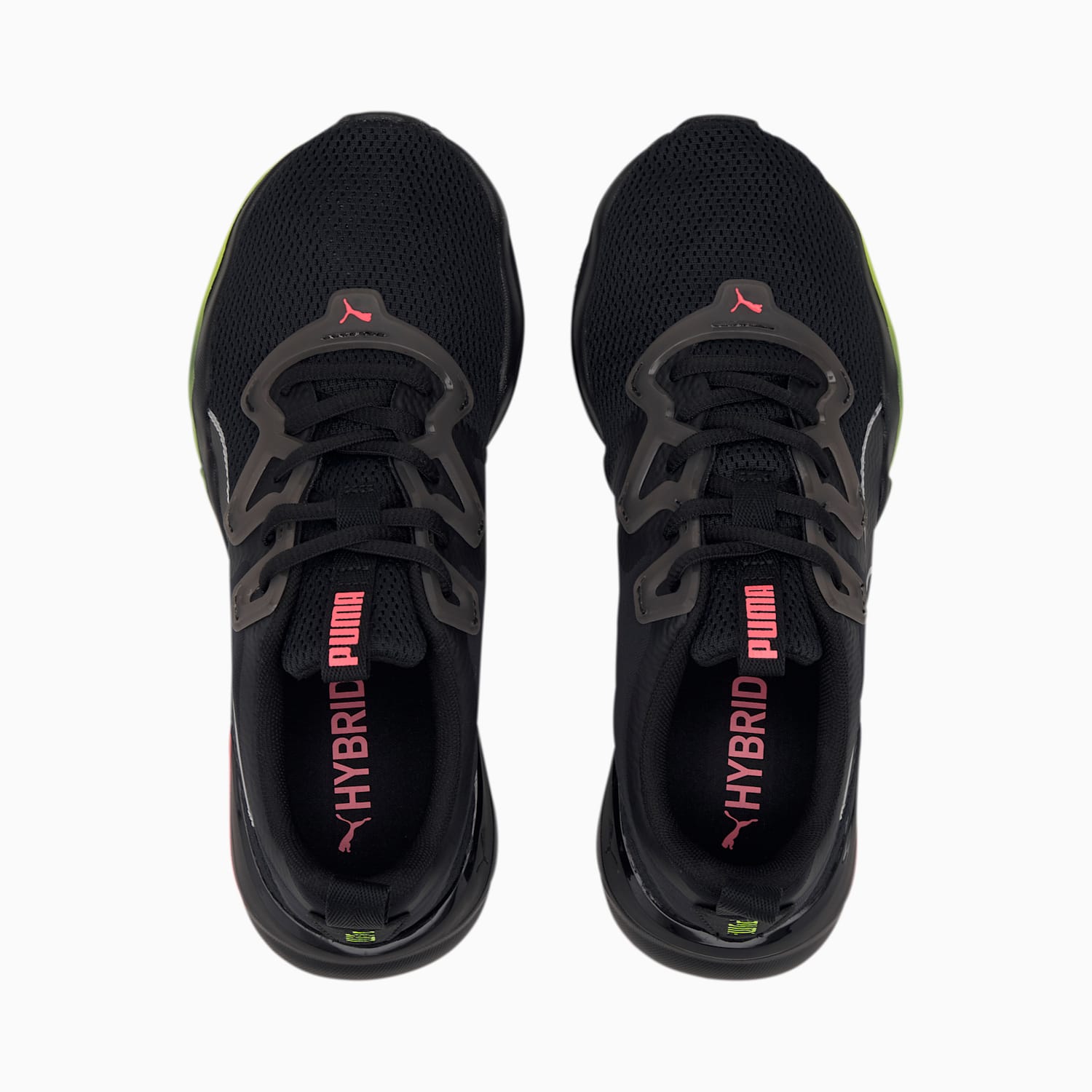 What is it good for?
A dual-function workout shoe that can take you from gym training to a quick run.
Pros
Puma's Hybrid Foam cushioning combines two of their innovative technologies, Ignite Foam and Nrgy Beads for a sole that feels like you're walking on air.
Cons
To ensure the best fit, the shoe is super snug. So you may want to loosen up the laces, or opt to wear socks that go way above your ankles, to avoid any painful blisters from the constant friction.
Rating:  3/5
| | |
| --- | --- |
| SHARE THE STORY | |
| Explore More | |