Body + Wellness
Christmas 2019: Festive fragrances that would make the perfect gifts for even the pickiest of people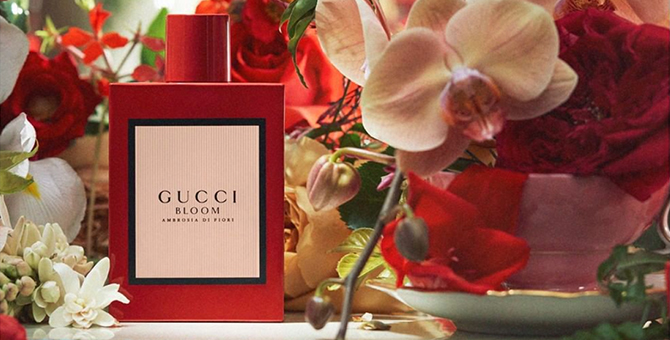 It feels like all we've done is blink and suddenly we're well into November. before you know it, the holiday season will have come and gone and you'll have missed it entirely. Our best advice? Stay ahead of the game and start planning your holiday gifts now. Our pitch: the perfect fragrance.
"But I don't know what they like/They're so particular to the point they're a nightmare to shop for" we hear you whine. No more excuses—we've compiled a gift guide for you to please even the pickiest of people, with a delectable range of different scents for everyone.
Chanel N°5 Eau De Parfum Gift Set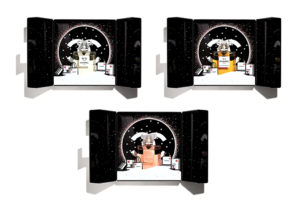 Chanel N°5 Eau De Parfum Gift Sets
Chanel is offering an array of different gift sets this year, all featuring their iconic N°5 fragrance. Our personal favourite is the Holiday Theater Coffret with three types: the N°5 Eau de Parfum Gift Set, the N°5 L'Eau Gift Set and the Coco Mademoiselle Eau de Parfum Gift set. Each box prominently features the quintessential Chanel bottle front and centre in the collectable gift box—a necessity for those with a flair for the dramatic.
Available in 100ml (RM680 each gift set).
Jo Malone Rose & Magnolia and Orange Bitters Colognes
For the romantic type, the Rose & Magnolia Cologne from Jo Malone is an enchanting bouquet of magnolia and rose with woody notes from patchouli and undertones of aromatic vanilla. But if your recipient is one who loves a citrusy redolence, opt for the Orange Bitters Cologne instead. Based on the classic winter cocktail and perfect for fans of the drink, the fragrance opens with notes of sweet orange and refreshing ripe mandarin, accompanied by a splash of bitter orange and blended over a base of sensual sandalwood and amber.
Jo Malone Rose & Magnolia is available in 100ml (RM550) bottles; Orange Bitters in 30ml (RM290) and 100ml (RM550) bottles.
Diptyque's Set of Four Do Son Fragrance Gestures
Perfect for the beach bound babe, the ever-revered Paris-based luxury perfumery is back with their celebrated Do Son scent, comprised of African orange flower, rose and iris top notes and tuberose and pink pepper middle notes over a deep benzoin and musk base. Ever reminiscent of Do Son beach at Ha Long Bay in Vietnam, the perfume now comes conveniently packaged in a set of four products. An Eau de toilette, shower oil, solid perfume and perfumed sticker gives the receiver of this gift four different ways to perfume themselves.
Available in 50ml and 250ml bottles.
Chloé L'Eau EDT
The ideal gift for the ultra-femme lady clad in millennial pink, the iconic Chloé L'Eau is an unapologetically feminine scent with sweet notes of jasmine and rose against intense bursts of oak moss, lifted by the vibrant magnolia top notes. L'Eau is a treat on the eyes with its signature clear glass bottle that showcases the unmistakeably pink fragrance, designed to enhance the femininity of the scent, complete with the elegant hand-tied grosgrain ribbon.
Available in 30ml (RM280), 50ml (RM395) and 100ml (RM535) bottles.
Gucci Bloom Ambrosia di Fiori
Ambrosia is fabled in Greek Mythology to be the drink of the Greek gods that imparts immortality and longevity unto those who drink it, and Gucci has bottled its essence in Ambrosia di Fiori. Top notes of jasmine and Rangoon creeper combine over a heart of Indian tuberose and a base of Damascus rose and Tuscan orris to create a most sophisticated fragrance. This is definitely one for your friendly neighbourhood ethereal goddess, and it comes clad in a stunningly simple red bottle.
Available in 50ml and 100ml bottles.
Tom Ford Private Blend Soleil Neige EDP
For the itchy-footed adventurer is Tom Ford's Soleil Neige Eau de Parfum, Inspired by the way sunlight reflects off the snowy alpine hills, Soleil Neige is the epitome of a winter getaway. Notes of bergamot and carrot seed layered with jasmine grandiflorum, orange flower and karmaflor captive blend together and dry down to create a lovely, warm aroma of benzoin and creamy vanilla with a honey and wood musk undertone. The scent is packaged in a sleek white bottle; the perfect gift.
Available in 250ml bottles.
YSL Beauty Libre
For the powerful, confident and admirable women in your life: YSL Beauty's Libre walks the line between masculine and feminine, playing on the rich tones of cool french lavender while softening it with sexy Moroccan orange blossom, bright neroli and Madagascan vanilla notes. The result is a wonderfully refreshing floral musk endorsed by the likes of YSL brand ambassador Dua Lipa that makes the wearer feel free and feminine in the best of ways.
Available in 10ml (RM125), 30ml (RM305), 50ml (RM425) and 90ml (RM550) bottles.
Check out the Buro Christmas Village here for more gifting ideas.
| | |
| --- | --- |
| SHARE THE STORY | |
| Explore More | |