Beauty
Support a good cause (and have fun) at Pisco Bar's Movember charity initiative
Moustache musketeers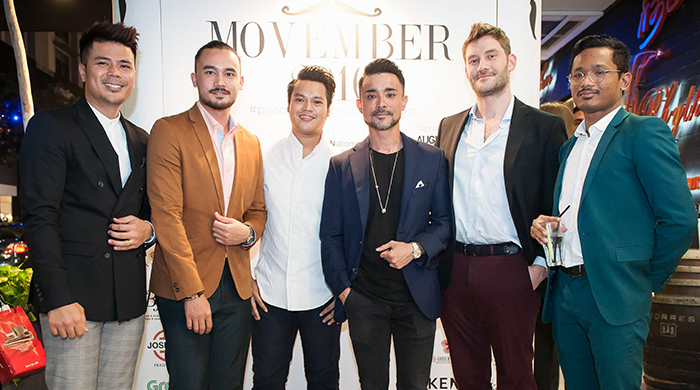 For those who are going through the last bout of no-shave November, why not contribute a little time and effort to Pisco Bar's Movember fundraiser in collaboration with Bfab that's happening tomorrow? With the aim of creating awareness and raising funds to support National Cancer Society Malaysia (NCSM), Movember's moustache-wielding intention is not just about having fun, but also to leave a long-lasting impression on the state of men's health. To kick off the Movember journey this year, personalities including Megat Alfie, Joshua Fitton and Friend of Buro Awal Ashaari attended the Shave Off event to trim and shave off their moustache/beard, as a bid to start the growing back process throughout the whole month for this campaign.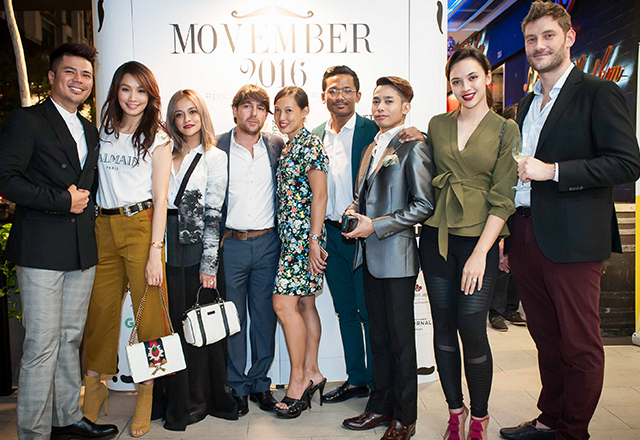 For the whole month of November, you can also donate to Bfab's Movember Charity Initiative, where all proceeds go to NCSM's efforts to increase awareness about men's cancer. But if you're up for exciting performances, an auction, lucky draw, and even a Best Moustache contest since you've been growing it out to a good length now, drop by the Movember Party in town on 24 November, 2016. At RM20 per raffle ticket, you can stand a chance to win prizes up to RM30,000 from the lucky draw, including vouchers from Starwood Hotels, Gentlemen's Tonic Malaysia, Kens Apothecary, and more. If you're keen on having fun for a good cause, get the lowdown of the event below and prep your moustaches:
Where: Pisco Bar, 29, Jalan Mesui, Kuala Lumpur
When: Thursday, 24 November, 2016
What time: 9pm
How to get in: Quote "Buro 24/7" at the event's registration to buy tickets for the event
For more details, check out the event page here.