Gurus of animation, DreamWorks has brought two decades worth of their greatest works to Singapore's ArtScience Museum. This exhibition marks the first time the animation powerhouse has shown their work in Asia, taking the visitor on a journey of how their vibrant animated films make the leap from mere sketch drawings to big-screen-worthy motion pictures.
Curated by the Australian Centre for the Moving Image (ACMI), the exhibition features 31 films and more than 400 displays which includes highlights from DreamWorks favourites such as Madagascar, Shrek, Kung Fu Panda and How To Train Your Dragon.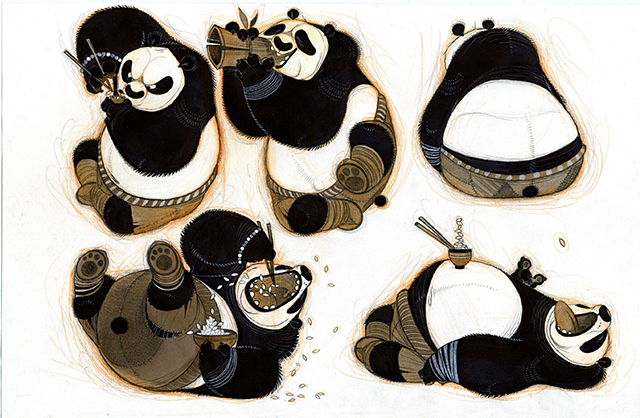 Whether you grew up singing along to Donkey in Shrek or have kids that are obsessed with How To Train Your Dragon, there's something for every animation fan with behind-the-scenes concept storyboards and interactive displays, which are divided into three main galleries; Character, Story and World.
The Character section takes you through the conceptualisation of beloved characters such as Kungfu Panda's Po and brings them to life once again through carved maquettes and interviews with the production teams. The Story gallery is anchored via a massive digital story board. Filmmaker Conrad Vernon is currently performing his gripping pitch for the infamous 'Interrogating Gingy' scene in Shrek here.
Lastly, the World section which makes up the largest section, features a 180-degree projection of a never-before-seen vision of Berk, the Viking township in How to Train Your Dragon and various other concepts from directors, productions designers and concept artists of the magical worlds we so love and remember.
DreamWorks Animation: The Exhibition, is on from now till 27 September 2015. For tickets and more information, click here.