Watches + Jewellery
Van Cleef & Arpels opens its first flagship boutique in Bangkok
French savoir faire in Southeast Asia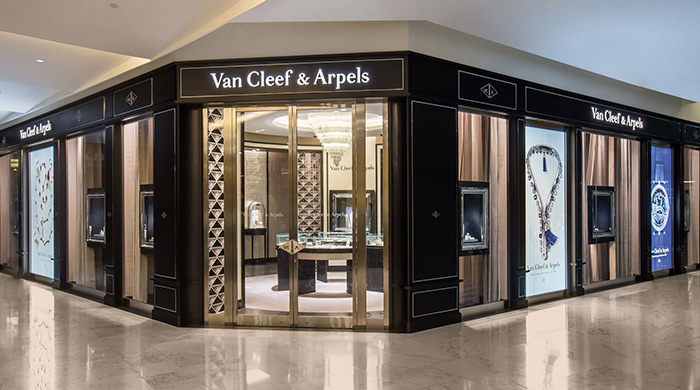 Famed for its exceptional craftsmanship and emblematic signature collections, French high jewellery Maison Van Cleef & Arpels has extended its reach to Thailand now with its new flagship store in Bangkok's Emporium Mall. Spanning 190 square metres with a distinctive Art Deco-inspired interior, the boutique captures the legendary spirit and artistic flair of the Maison. Buro 24/7 caught up with Elise Gonnet-Pon, Managing Director of Southeast Asia on what clients can expect from the new store:
Do tell us more about the new boutique's layout and concept.
First of all, we are all very excited to be the first boutique that is opened in Thailand. In the boutique, we have all the latest [features/concept] of the store's design, including hand-painted wallpaper with gold leaves and floral motifs inspired by nature. All of this was specially designed for this particular boutique.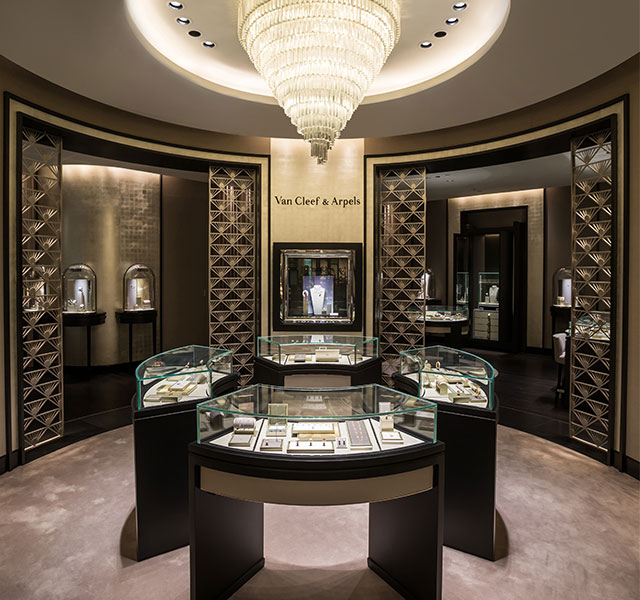 We actually had all the designs of all our boutiques around the world made specifically in Paris so that they would have a similar atmosphere, which is to have a homely feeling. Even in the boutique here in Bangkok which you will discover tonight that there is a private salon with sliding doors. The doors and some panels in the boutique are decorated a new grid inspired by the minaudière or vanity case from the 1930s. This is very Art Deco inspired and the boutique in Bangkok is actually the only one with ION Orchard from Singapore to feature this new decorative elements.
This minaudière was created for ladies to carry all the accessories they needed in the evening at that time. It is a rectangular precious box that you could carry in a satin folder but still revealing a lot of the precious decor. Inside, you have a couple compartments for a powder box, comb, folding watch (because at that time, a lady was not suppose to care about the time), mirror, and a clasp which can sometimes be detached and worn as a brooch. The elements of the decor of the display and also the grid of the minaudière are from the same Art Deco period.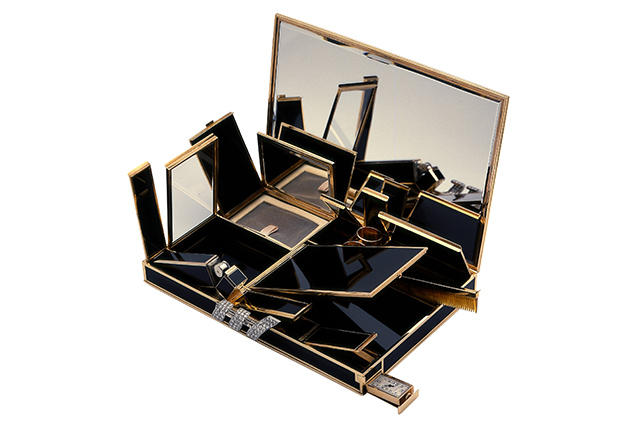 Will there be an exclusive collection or product category that will be available here in the boutique?
Since we've started, we've felt like it's the right moment to share the full flavour of the Maison's collections so of course, we have our iconic lines and collections, such as the Alhambra, Perlée and Between the Finger rings. But also, our timepieces collection as well as our bridal solitaires and wedding bands.
For the grand opening, we have around 40 pieces of signature of high jewellery from the Maison such as the Zip necklace and some mystery setting pieces like a Fairy brooch, a pair of Peony earrings, the Ballerina brooch with sapphires, and we also have a Planetarium watch.
What kind of target have you set to achieve in this new market?
Of course, Thailand has a tradition of jewellery and very good local time-jewellers who can be very creative at times. What we believe is that the Thai society and clientele has a very sophisticated knowledge about these luxury timepieces and jewellery. So what we will do is to remain authentic and true to what we are so that we can share that in the best possible way.
We also believe that it is important for us to be close to clients and visitors via organising some private viewings and more intimate gatherings because this is what the Maison is about. It's about family and being very close to our clients. This is how we wish to build a relationship, step by step.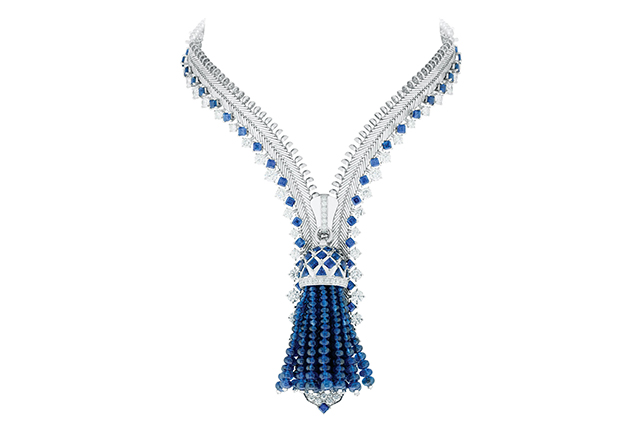 Besides Thailand, are you exploring other options within Southeast Asia or Australia?
We are actively trying to identify locations, actually. Later in the year, we plan to open our first boutique in Melbourne, Australia.
How does Van Cleef & Arpels remain current to a diverse set of clients across the world while staying true to the Maison's heritage?
What is very unique about Van Cleef & Arpels is that we have our minds set on modernisation since the very beginning, especially the audacity of our creations. Our objective of course, is rooting the contemporary creations with heritage. We always challenge ourselves to tell you stories with new aesthetics, yet linking and identifying the style to the Maison with no compromise on the quality of the craftsmanship and the quality of the stones.
We propose new designs all the time, such as Between the Finger rings which were quite recent and innovative and the Perlée collection which was completely new to us. We even have clients who mix and match the Perlée with the Alhambra—which is a very collectible line that mothers can pass on to their daughters.
I think the secret is that we stay close to our clients so that we understand how they live, how they appreciate the jewellery, and how they feel like wearing it so that the collection will make sense to them. As far as the geography is concerned, we don't really do special collections for one country or clientele or the other.
Do you think there are differences between what Southeast Asia clients like compared to the European market that is specific?
Each country is very specific, but generally they like "lucky" symbols and talismans. When we share the story behind Alhambra or other collections, the luck, we understand, is a very important factor amongst many countries in South East Asia and Asia. Nature as well. The butterflies are a very strong motif in Japan and China. Butterflies could relate to different things in a person's mind. Also, personal stories do very well with clients.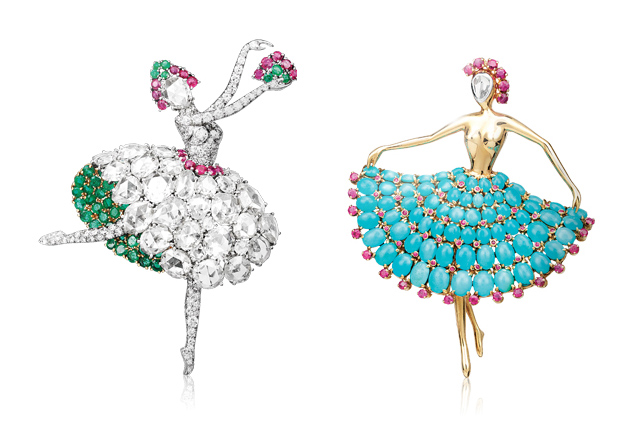 Do you have a personal piece or collection that you like?
I personally like the Ballet Précieux collection and the Ballerina brooches. They are so feminine and the fact that the workshop manages to give the idea of movement to solid materials is quite amazing. I think the strongest artistic emotions I've ever experienced was when I was watching a ballet. So it's very personal for me.
| | |
| --- | --- |
| SHARE THE STORY | |
| Explore More | |