Jewellery
5 Most expensive bracelets in the world
Breathtaking jewels
Featured images: Christie's, Sotheby's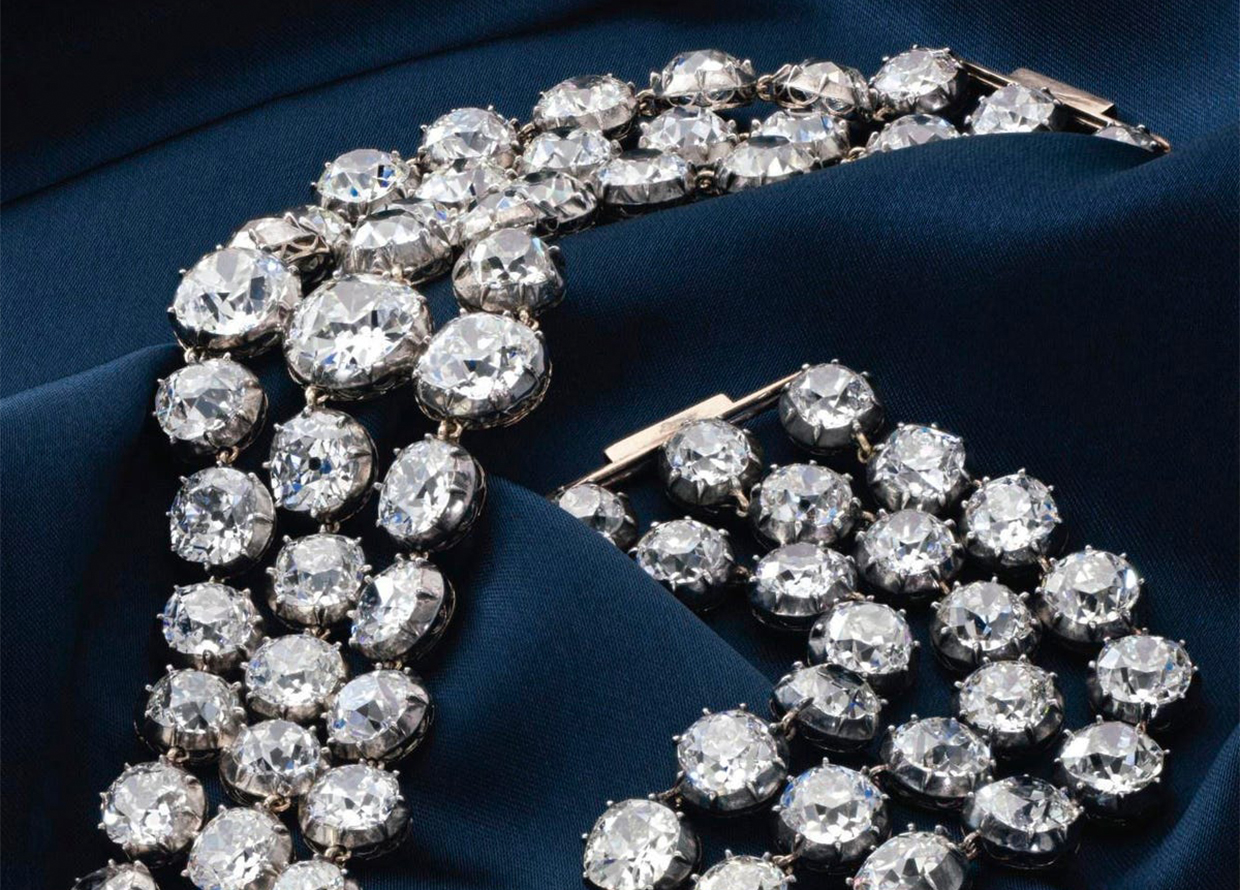 Bracelets have been around since the dawn of civilisation. While there is no conclusive evidence of when people started putting them on their wrists, it is thought to have existed for centuries. Whether it's in the name of style, religious significance or as a symbol of status, bracelets make a cultural statement. 
In the present day, high jewellery bracelets are offered at astronomical prices. Ahead, we've rounded up five of the most expensive bracelets in the world.
Marie-Antoinette diamond bracelets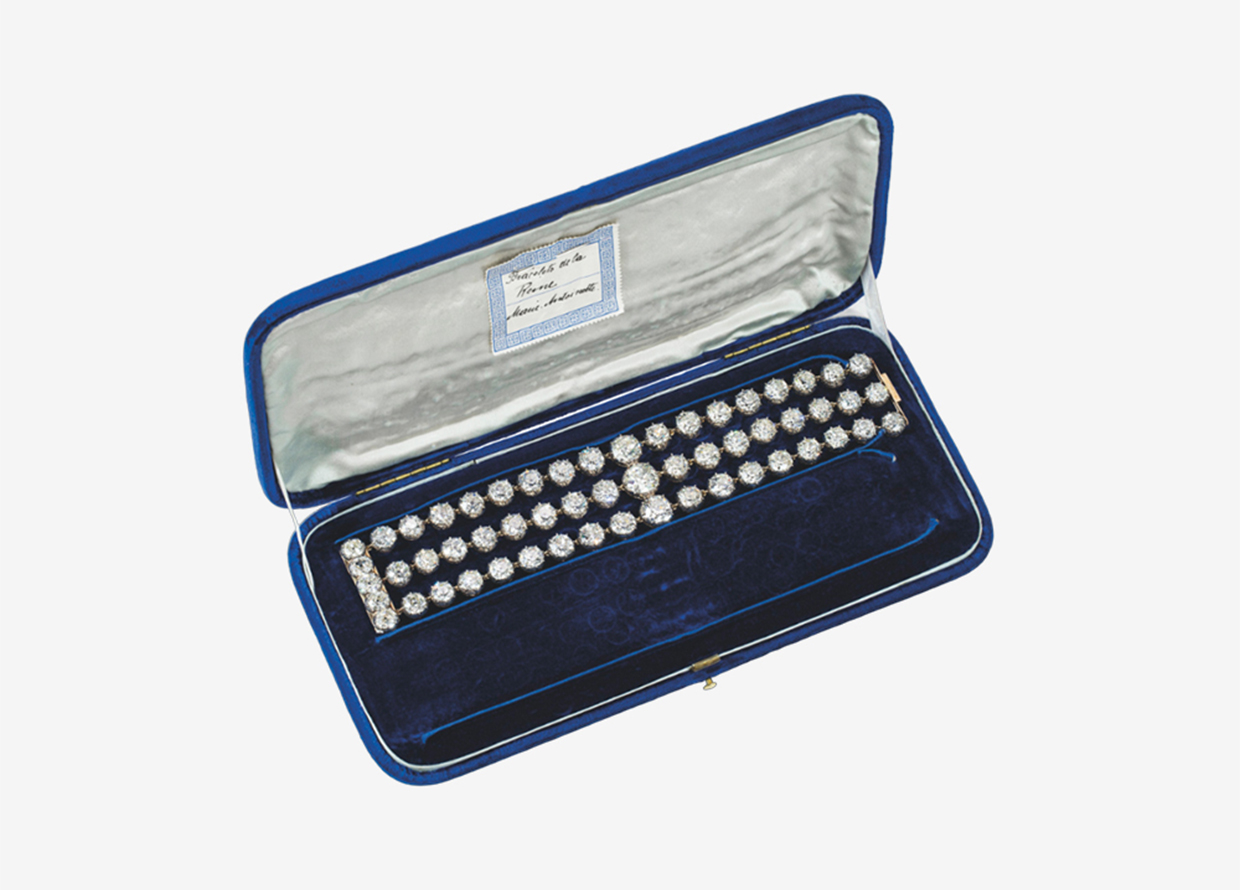 The historic Marie-Antoinette diamond bracelets sit at the top of the list. These magnificent pieces were commissioned in 1776 by the last Queen of France and boast three strands of round cut diamonds with four diamonds on the clasp. According to Christie's, these bracelets can be seen in two paintings: a 1786 portrait of Marie Antoinette by Adolf Ulrich Wertmuller, which is now housed in the Nationalmuseum in Stockholm, Sweden, and an 1816 portrait of Marie-Thérèse Charlotte, aka Madame Royale, Marie-Antoinette's only child. Given that the provenance of these royal jewels can be traced and proved by papers acquired in French and Austrian archives, these bracelets were estimated to be worth between 2.1 million USD and 4.3 million USD. However, it was auctioned off in 2021 for 8.1 million USD.
Cartier Art Deco sapphire and diamond bracelet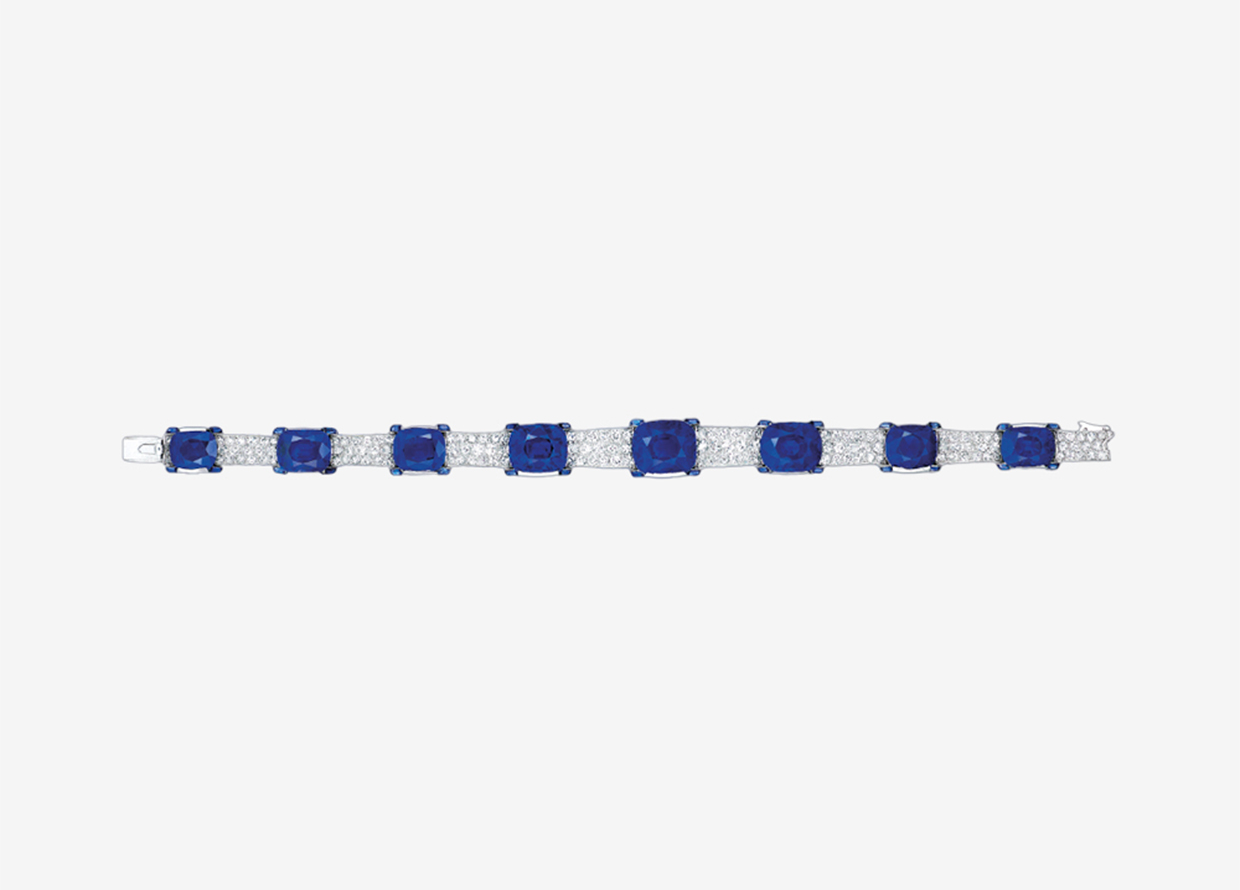 As one of the oldest jewellery houses in the world, you can trust Cartier to deliver only the highest quality pieces, including this stunning Art Deco sapphire and diamond bracelet. This Cartier bracelet is adorned with eight cushion-shaped sapphires along with pavé-set diamond intersections. Although there are several details about the history of the bracelet, Christie's suggest that the velvet-like sapphires come from the Kashmir region, which is known for producing some of the world's finest sapphires. The estimated cost of the bracelet ranges between 7.66 million USD and 10 million USD, but it was ultimately sold for 7.16 million USD at Christie's '30 Years: The Sale' auction in Hong Kong in 2016.
Sapphire and diamond bracelet (from a private collection)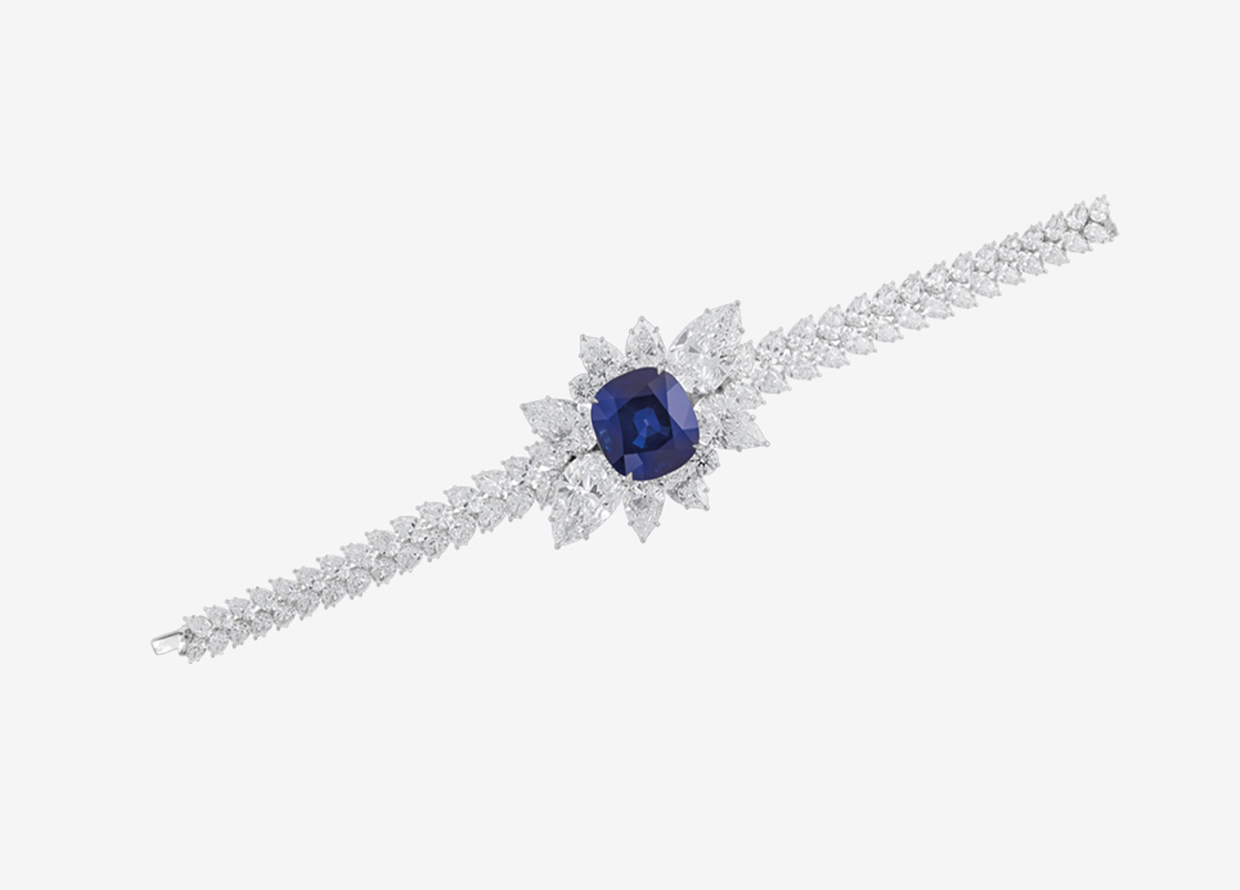 Sapphire-studded bracelets continue to rule the list, with this extraordinary sapphire and diamond bracelet—the property from an exceptional private collection on Christie's—coming in at number three. The bracelet is composed of sixty pear brilliant-cut diamonds, with the cushion-cut sapphire in the centre framed by eight pear brilliant-cut diamonds. Like the Cartier bracelet above, the royal blue sapphire is sourced from Kashmir, but what makes it unique is that it is detachable and may be worn as a brooch on its own. With an estimate of between 5 million USD and 7 million USD, the bracelet went under the hammer for 6 million USD at Christie's auction of Magnificent Jewels in New York in 2020.
Wallis Simpson Panther bracelet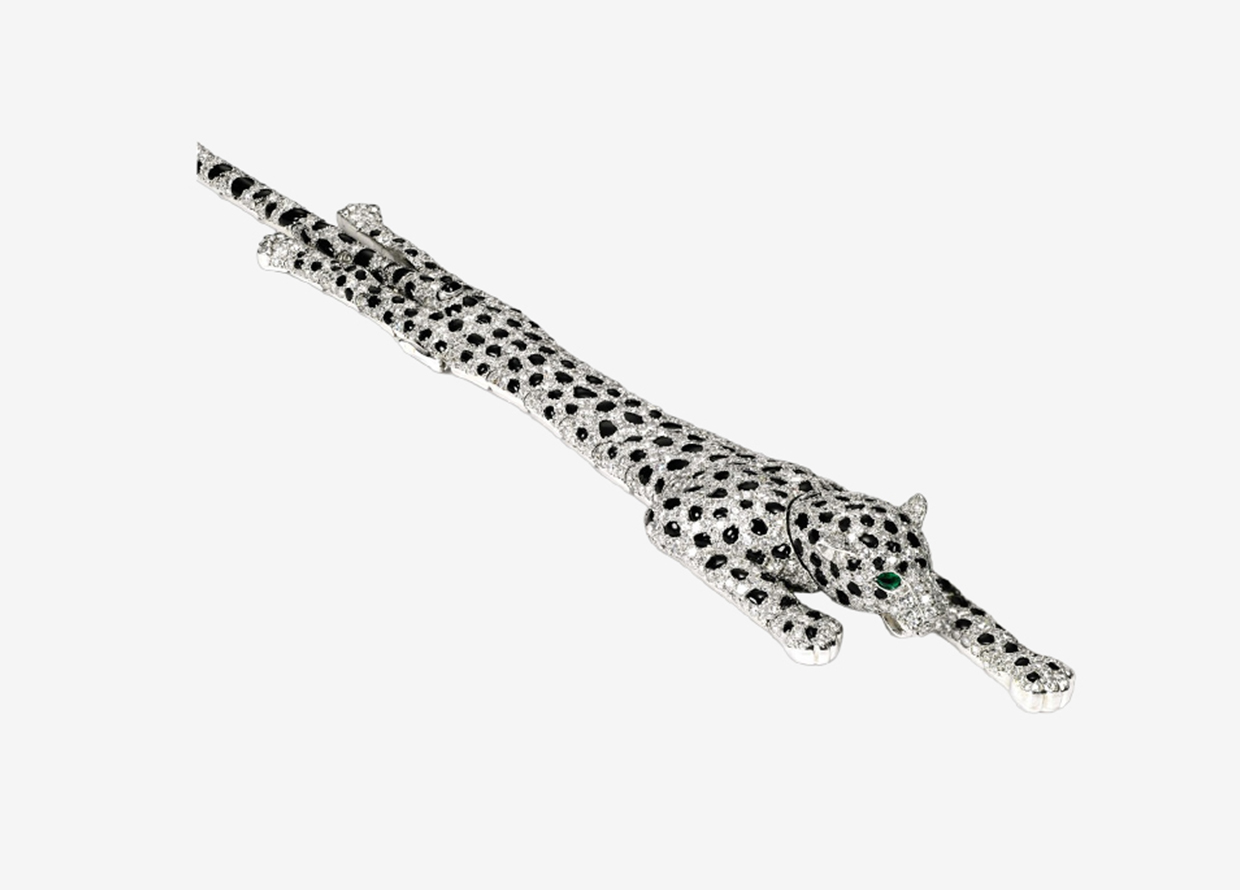 If you've seen The Crown on Netflix, you've probably heard of Wallis Simpson, and guess what? This exquisite panther bracelet was previously owned by the former Duchess of Windsor. The Cartier bracelet was created in 1952 in Paris and features a meticulously carved body decorated with single- and brilliant-cut diamonds, calibre-cut onyx and marquise-shaped emeralds for the eyes. Even though it's missing a few little stones, the 5.7 million USD price tag at a Sotheby's auction in central London renders it one of the most expensive Cartier pieces ever sold at auction. 
Bulgari emerald and diamond bracelet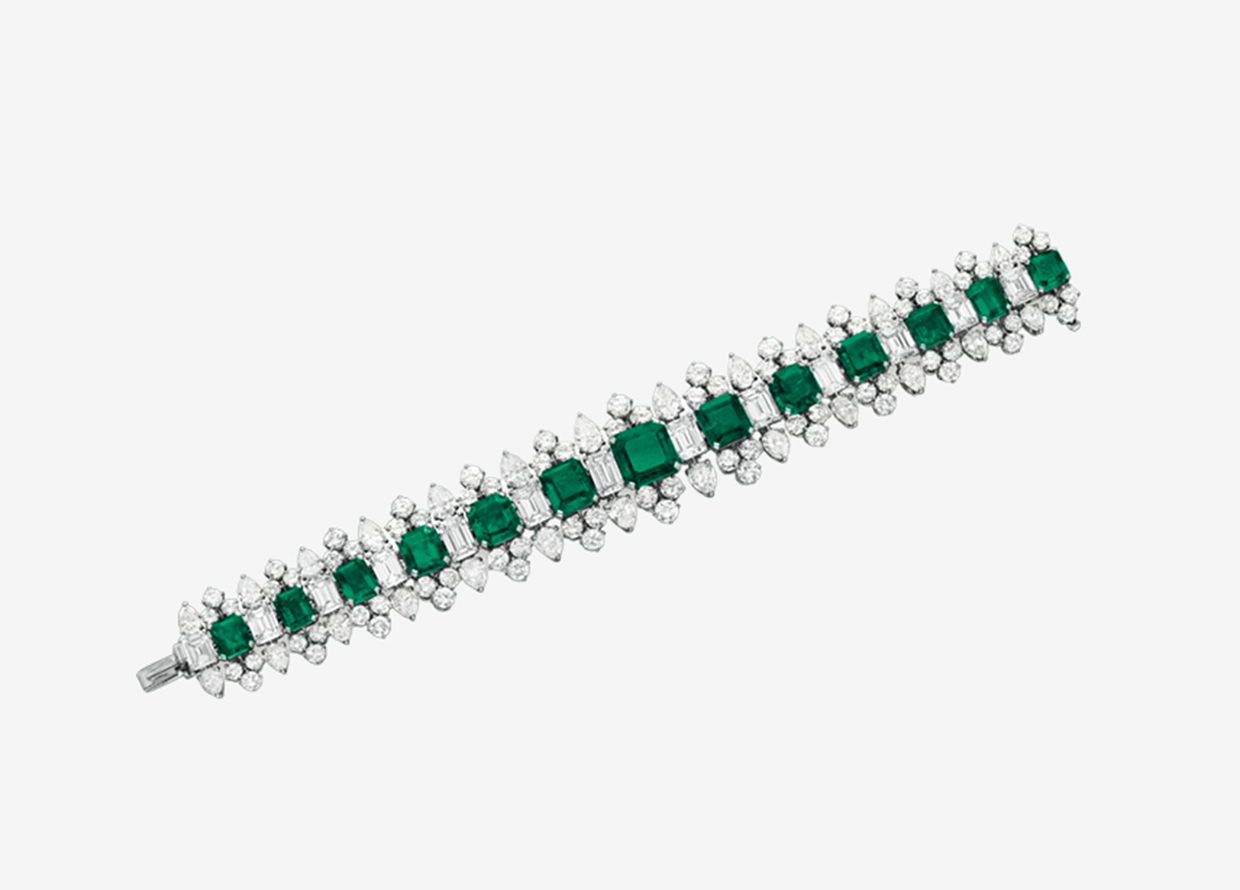 The Bulgari emerald and diamond bracelet that once belonged to Hollywood prima donna Elizabeth Taylor aptly captures the quiet luxury that gemstone jewellery emanates. This dazzling object is embellished with a sequence of emeralds separated by rectangular-cut diamonds, with pear-shaped diamonds and circular-cut diamond trefoils set along the edges. As reported by Christie's, ten of the emeralds came from Colombia, while the other three originated from the Sandawana Mines in Zimbabwe. In 2011, the bracelet was auctioned for 4 million USD at Christie's auction house in New York. 
For more jewellery reads, click here.
| | |
| --- | --- |
| SHARE THE STORY | |
| Explore More | |