Jewellery
Know your jewellery: How to pick your accessories based on materials
Accessorise wisely
Image credit: Cartier, Mejuri, Tiffany & Co.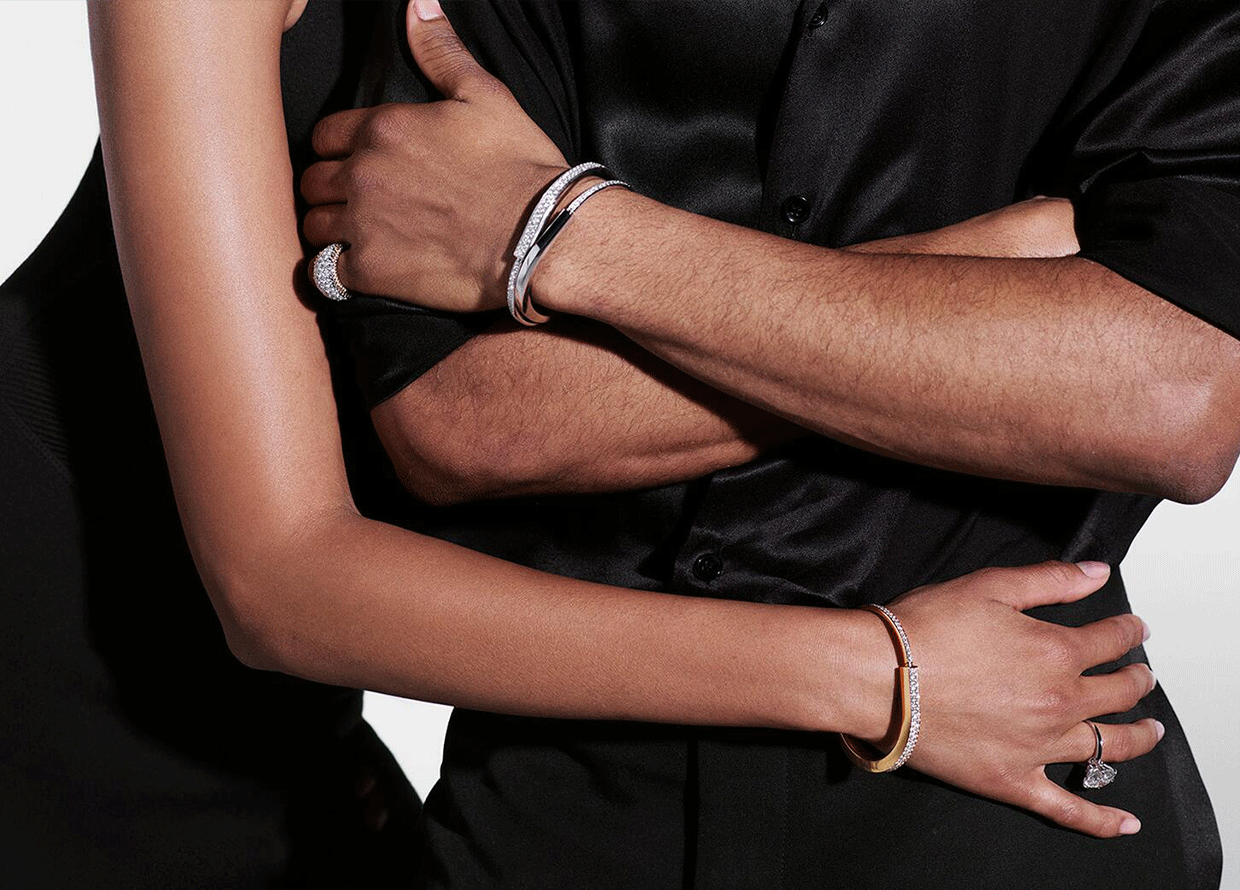 There's no better way to elevate an outfit than by stacking on the right accessories and jewellery—which is why everyone's always on the search for unique and timeless stacks to add to their wardrobe. While designs and craftsmanship are some priorities to consider when purchasing jewellery, the material of each piece is also equally important. A piece of jewellery that's crafted with high-quality metal could last you a lifetime or even become an heirloom for generations to come. 
Want to build a sustainable jewellery collection? You'll have to get to know what they're made of. With all the different materials that are used to create jewellery around you, it is sometimes difficult to recognise what's good or what's bad at first glance. To ease your future jewellery purchase, we've gathered some of the most used metals to produce jewellery, as well as the pros and cons of each of them.
View this post on Instagram
Yellow gold
A classic that never goes wrong, this metal needs no introduction for its never-changing charm as both a jewellery and an investment piece. Pure gold is often too soft to be worn, so it has to be mixed with other alloys like silver and copper to create this yellow gold that'll be durable for years to come. The highest percentage of gold for jewellery is usually the 22k gold, which has 91.67 per cent pure gold. This is because even though 24k gold contains 99.9 per cent pure gold, this composition is too delicate to create jewellery. Therefore, 24k gold is usually made into gold chunks and sold for investment purposes.
Rose gold
This metal is a mixture of gold and copper that's desirable for those who prefer a vintage and romantic shade over the traditional yellow gold. 
While rose gold is also easy to maintain as it's not plated (like yellow gold), this metal contains high copper content that might cause skin reactions for those who are allergic or sensitive to copper. The most common composition of rose gold is 75 per cent of pure gold with 25 per cent of copper.
White gold
White gold is a type of gold created for cool-toned wearers. The whiter metals like silver, nickel and palladium are used to mix with the originally yellowish gold to make the gold look as white as possible. The percentage of pure gold in this jewellery is usually the same but contains 25 per cent of nickel and zinc instead.
However, to ensure that white gold maintains its shine, the jewellery is usually plated with a layer of rhodium. This results in it being a higher maintenance material and needs to be re-plated over time so that the jewellery would not turn yellow. Do take note that vintage white gold pieces usually contain nickel, which might cause skin irritation for some.
View this post on Instagram
Silver
The most common name that you'll see when it comes to pieces made out of this material is sterling silver. It's extremely popular among jewellery designers as silver is a malleable material that can easily be turned into pieces of different shapes, designs and thicknesses. 
However, its softer nature decreases its suitability to be used for long-lasting jewellery like rings. Silver is also higher maintenance as it's more reactive to air, which will result in it turning darker due to oxidation. Nevertheless, rest assured because oxidation only happens on the surface and can be prevented by cleaning your pieces more frequently.
Platinum
Platinum is a highly desirable material for engagement rings and wedding bands for its extremely durable and highly unreactive nature. This means that platinum pieces wouldn't tarnish like sterling silver when it's exposed to air.
There are some small flaws in this material, such as the fact that it scratches easily and might develop a patina over time, but these are problems that can be serviced and fixed easily.
Titanium
A super popular choice of material for wedding jewellery, titanium is loved for its lightweight and 100 per cent hypoallergenic nature. If you're highly sensitive to a lot of metals, go for jewellery made from titanium.
Due to its strong yet brittle nature, resizing jewellery made of this material is extremely difficult due to the possibility of the metal breaking during the process. So be sure that the size fits you before you purchase!
Stainless steel
This steel is most commonly used for piercing studs and everyday jewellery as it's extremely durable and not corrosive. Some alternative names that you'll see are '316L' or 'surgical steel'.
Even so, this metal does contain a small amount of nickel, which might irritate the skin of those who are sensitive to this alloy. It is also as solid yet delicate as titanium.
For more jewellery reads, click here.
| | |
| --- | --- |
| SHARE THE STORY | |
| Explore More | |