Jewellery
75 Years of Serpenti: The unceasing tale of Bulgari's most iconic, ever-evolving design
Slithering through generations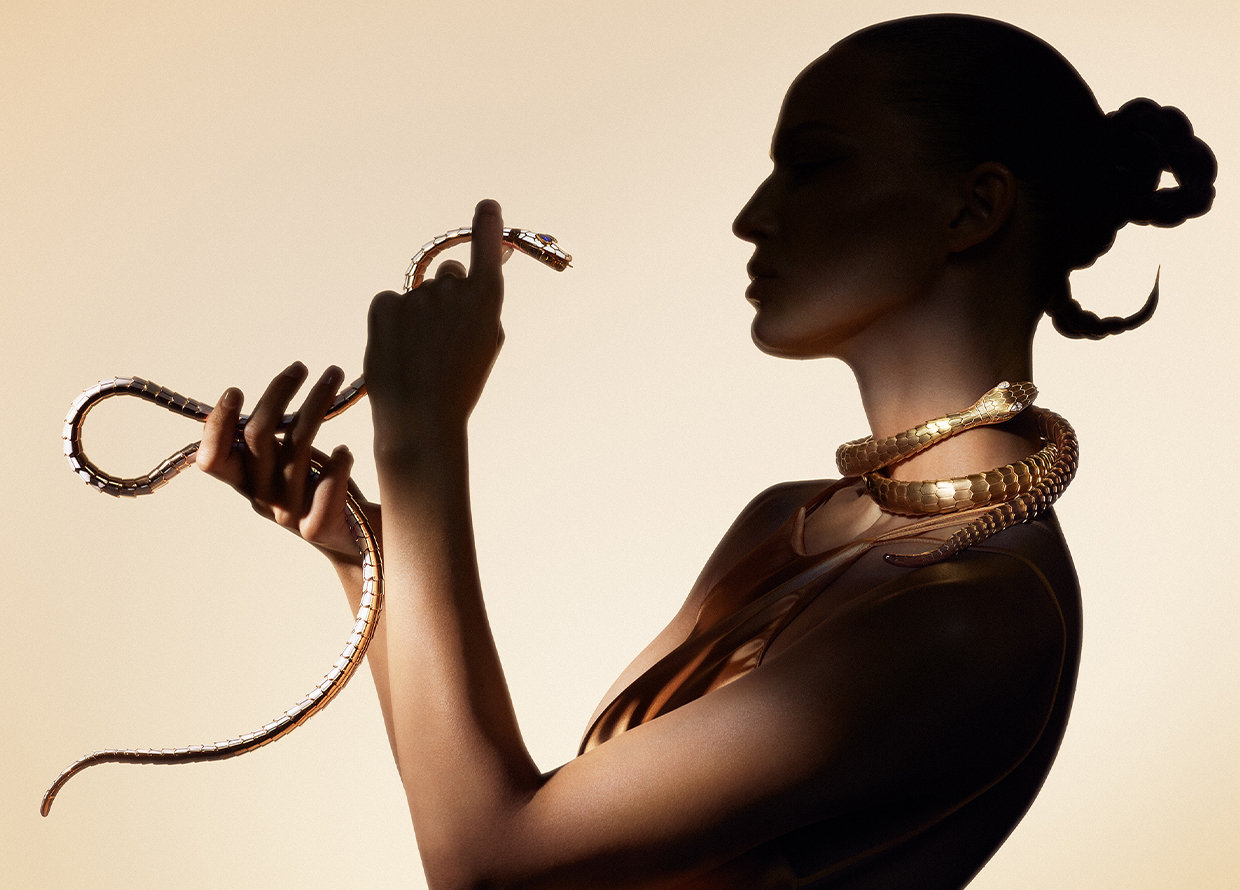 A powerful, divine creature deeply rooted in history across numerous cultures, the distinct form of Bulgari's Serpenti is a timeless representation of fearlessness and perseverance. Sensual and sophisticated, its magnetic charm instils a sense of unstoppable confidence in its wearer, as seen on some of the world's most inspiring icons of all time, from Zendaya to Naomi Campbell and many more. This year, the revolutionary design marks its 75th anniversary as the ultimate icon of endless metamorphosis and the symbol of empowerment—its ever-changing nature has come a long, long way from its inception. Having gone through an infinite cycle of rebirths for generations, one must begin its extraordinary tale at the nest of the serpent where it was first given life—the house of Bulgari.
The creator
In 1881, a young Greek silversmith by the name of Sotiris Voulgaris journeyed to the metropolitan city of Rome with his father in search of a better future. The tumultuous state of affairs at home had been too devastating to bear, with their family-owned jewellery store reduced to ashes in repeated town-wide burnings, leaving them no choice but to flee and seek refuge elsewhere.
Surviving on sheer optimism and hardly a handful of pennies in their pockets, the two were graciously offered to display their silver jewellery by the window of a Greek-owned sponge shop. Their business began to flourish, and things were looking up for the pair—until disagreements between the two eventually led them to part ways. And so, like a snake shedding its skin, Voulgaris decided it was time to write his own legacy and launch his first jewellery store in 1884, now famously known as one of the most prestigious luxury jewellery houses in the world.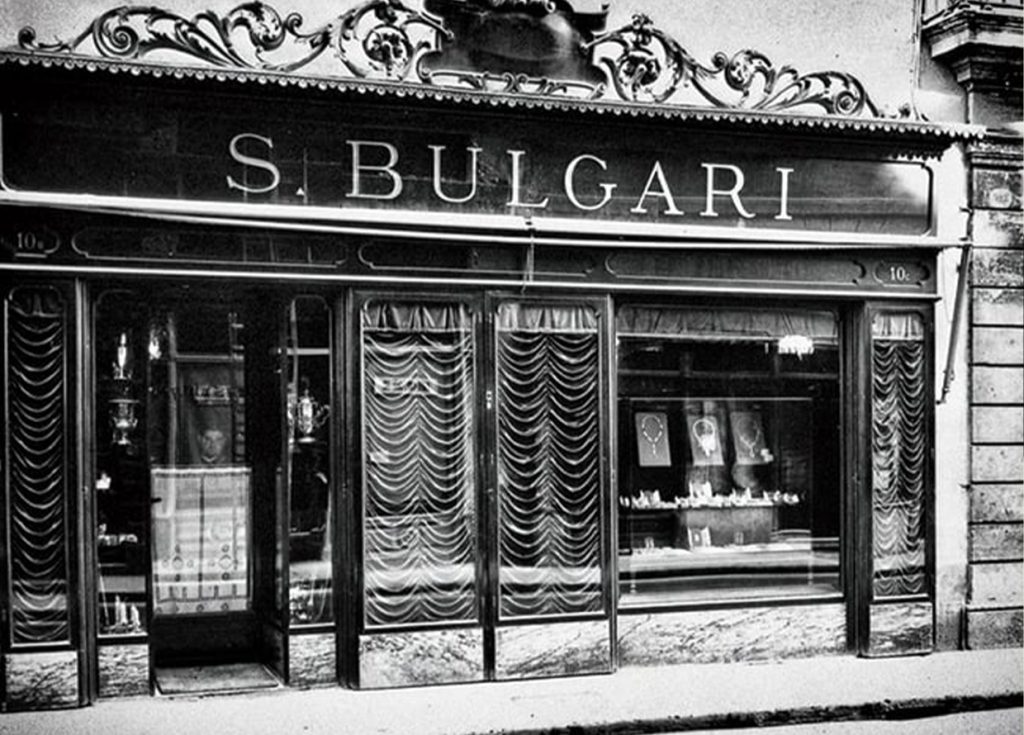 For Voulgaris, Bulgari was an outlet to explore the potential of his talents and bring the artistry of his ancestral craft to newer heights—it was a symbol of new beginnings. But it wasn't until the 1940s that he found his symbol of strength, one that would be loved and cherished by many: the Serpenti.
The birth of Serpenti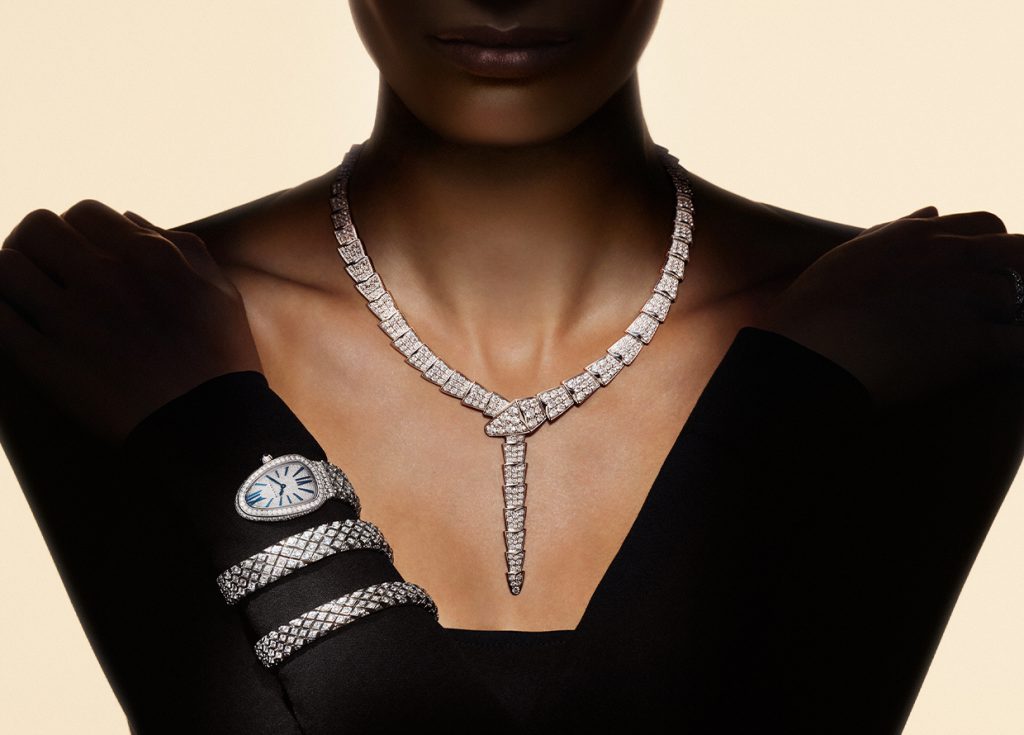 Its creation at the house all began with a flexible metal gas pipe, specifically named Tubogas. Originally used to transport pressurised gas, the Tubogas is a chain with tightly wounded interlocking strips that are entirely assembled without soldering, giving it its characteristic graceful bounce when moved. Given its intricate mechanism, the Tubogas require great skill and patience to produce, let alone master.
Although the technique was conceived all the way back to the 19th century, it was Voulgaris' first ever Serpenti design in 1948 that introduced new possibilities to utilise the unique hardware. Due to manufacturing difficulties and the lack of advanced technologies, everything that was made in the Tubogas style was entirely crafted by hand, making each piece one of a kind.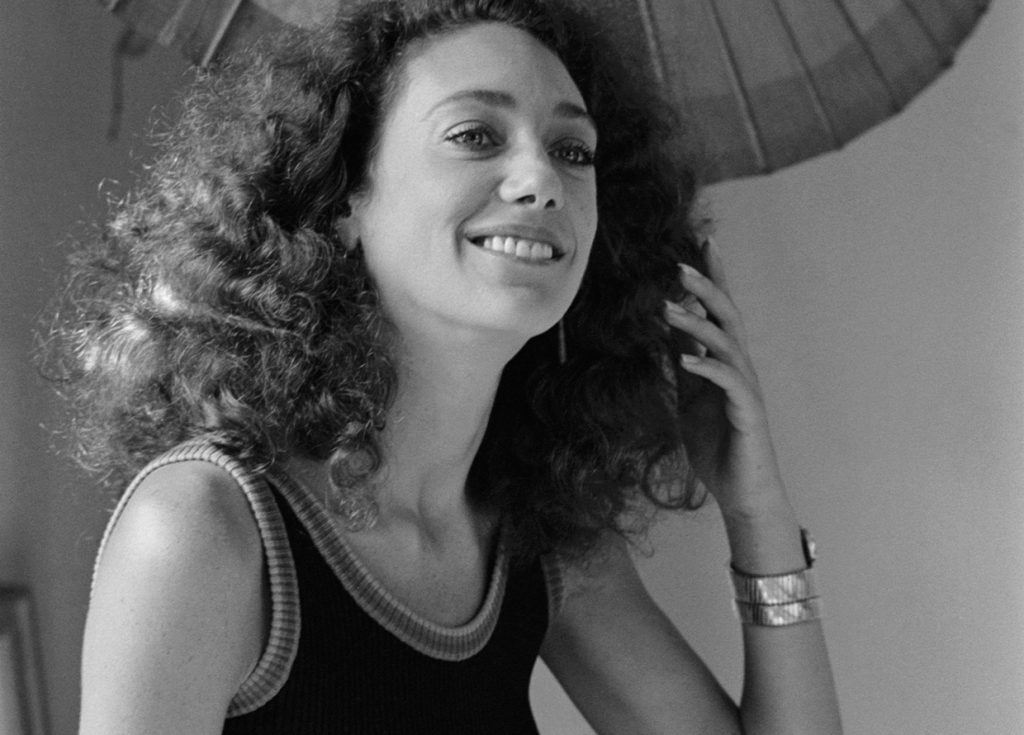 Similar to the jewellery from ancient Rome, the first Serpenti design was a gold bracelet watch with a square-shaped dial and a sleek metal strap that beautifully wrapped around the wrist. Its emergence couldn't have arrived at a better time as Europe was entering an era that no longer glorifies ostentatious, crystal-encrusted jewellery following the repercussions of World War II. Instead, the focus was shifted towards functional practicality with a more subtle, sophisticated display of glamour—and the revolutionary piece offered just that.
Shedding its skin
By the 1950s, the house began to experiment with more figurative styles, evolving the design to resemble a serpent with its head embellished with precious stones such as rubies, emeralds and diamonds. This evolution finally culminated in the '60s, when the snake-like silhouette became a canvas for experimentation, and its scales were accentuated with vibrant gemstones. Among the many new Serpenti variations that were introduced during those years—one of which was yet another ground-breaking timepiece that featured a dial discreetly concealed by the head—was what the industry famously dubbed the "secret watch."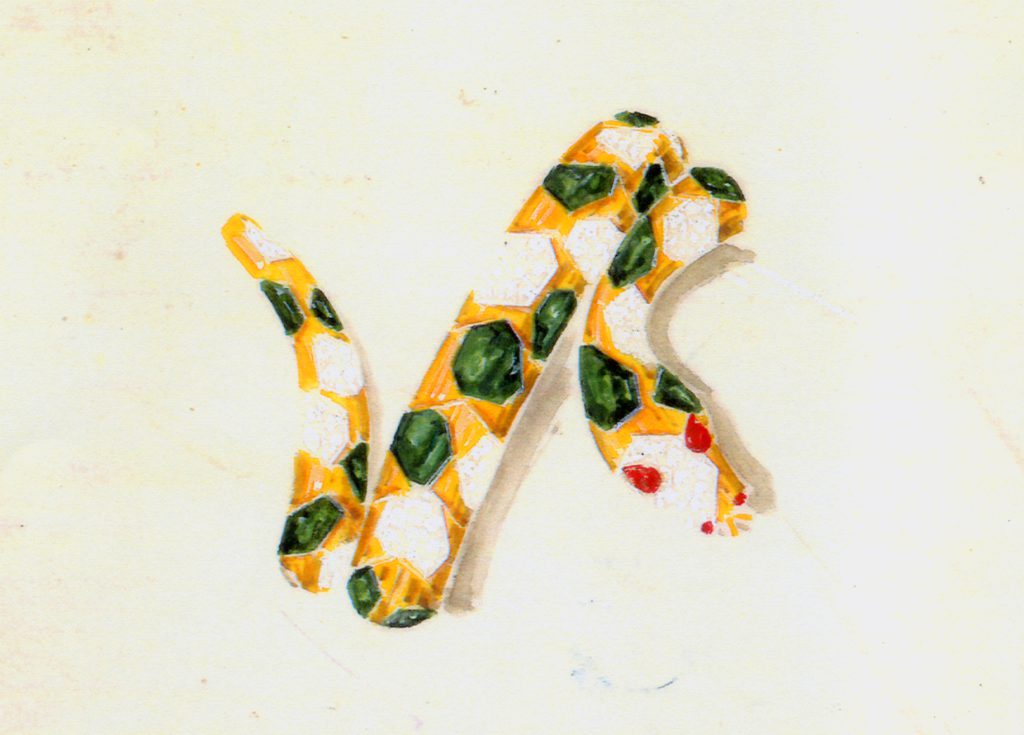 Soon, the Serpenti became the staple piece of the house, cementing itself in Bulgari's legacy as the timeless emblem of innovation and creative evolution. Whilst staying true to its historic identity, the design has undergone numerous audacious transformations in harmony with the changing times—forever growing and always ready to shed its skin for new beginnings, much like its creator.
Serpenti Factory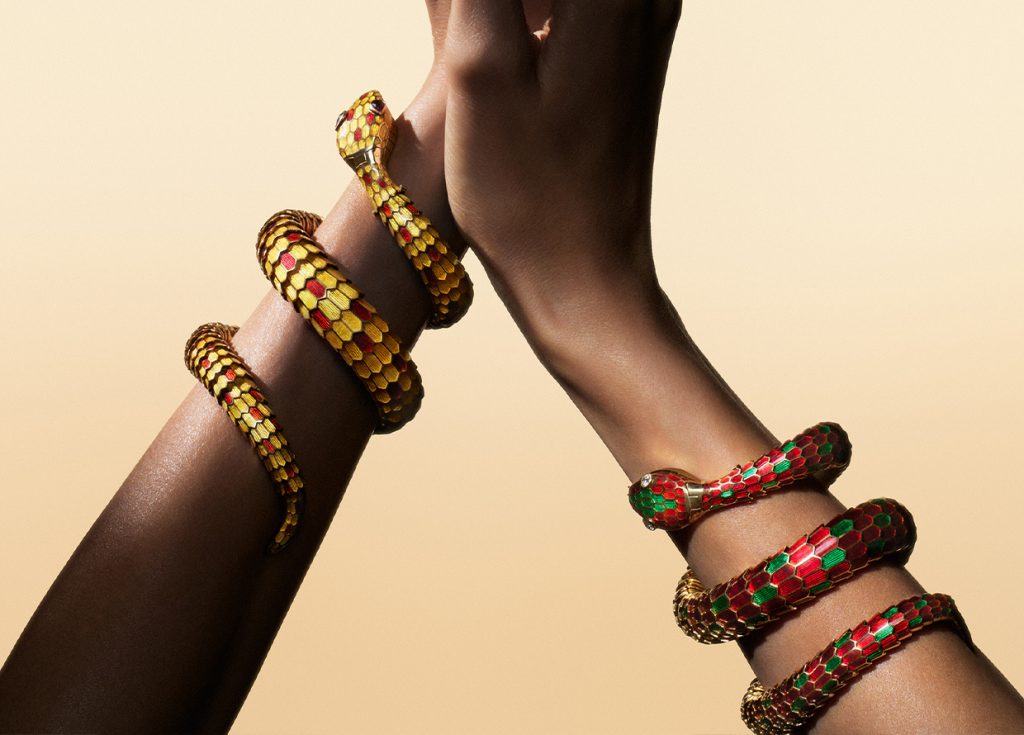 In celebration of its 75th anniversary, Bulgari has launched Serpenti Factory, which is "an artistic initiative focusing on the snake as an endless source of creative production, drawing on the imagery of the icon to discover how the inspirations, symbols, techniques and archives of the Maison continue to influence the inexhaustible creativity and craftsmanship of Serpenti."
This exciting project will see a series of exclusive collaborations with various talented contemporary artists from around the globe, such as Refik Anadol, Davide Quayola, Daniel Rozin, Sougwen Chung, and Cate M. Each chapter of this journey will introduce a new, elevated design of Serpenti, further pushing its legacy into the future.
As of the 17th of February 2023, artist Refik Anadol has inaugurated the first chapter of Serpenti Factory at the prestigious Thyssen-Bornemisza National Museum in Madrid, which is running until the 16th of April 2023. Fusing art and technology, the immersive exhibition features digital AI-generated artworks of nature, as well as the Maison's historical archives. In conjunction with the exhibition, the brand has unveiled a one-of-a-kind Serpenti High Jewellery necklace and matching earrings, named Serpenti Blue Heaven.
For more reads like this, click here.
| | |
| --- | --- |
| SHARE THE STORY | |
| Explore More | |