Hublot has always been synonymous with fearlessly bold aesthetics and revolutionary materials, elements that echo 'The Art of Fusion'—the brand's distinctive DNA. It is a motto that inherently guides all of Hublot's actions, whether in terms of innovations, developments or partnerships. To better understand this signature concept, there is no better man to speak to than CEO Ricardo Guadalupe, who was recently in town to celebrate 'The Art of Fusion' right here in Kuala Lumpur: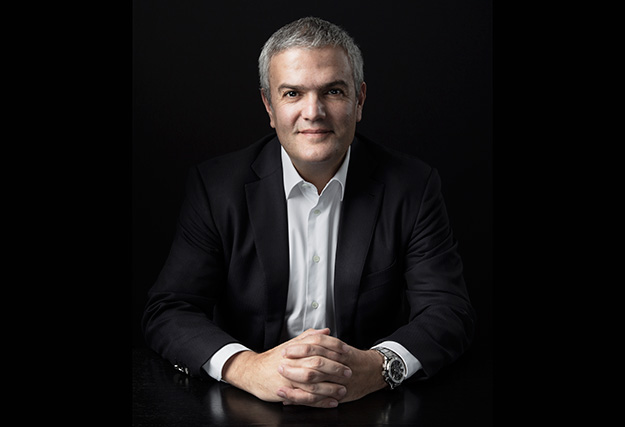 How did the motto 'The Art of Fusion' come to be?
"'The Art of Fusion' is our identity, our philosophy. It's a concept that has, dare I say, revolutionised our watch industry. It was a concept developed by Mr. Jean-Claude Biver when he joined Hublot in 2004. He made a point saying Hublot is the art of fusion in the watchmaking. In fact, Hublot did the first fusion in 1980 when the brand was first founded by combining a watch in gold together with a rubber strap; marking the birth of the 'Fusion' concept by putting a traditional material like gold with a modern material like rubber.
Based on that concept, we've recreated what is Hublot today, constantly coming up with different materials like ceramic, carbon fibre, sapphire and Magic Gold, which we've recently invented. Besides materials, the concept of 'Fusion' also covers movements. For instance the Unico movement, which is the reinterpretation of a chronograph mechanism with a flyback function.
We always try to reinvent what exists while respecting the history of watchmaking art, and that's the key element of success for the brand."
What are some of this year's highlights that embody 'The Art of Fusion'?
"This year we unveiled the Big Bang Unico Sapphire in red and blue, which marked the first time sapphire of these colours are used in watchmaking. We are not the first brand to use sapphire, but we are the first brand to produce sapphire cases in a certain quantity. Sapphire is notoriously difficult to manufacture because it's very hard but at the same time fragile, so it was a big challenge for us, but we worked through it and became the first watchmaking brand to come up with red and blue sapphires."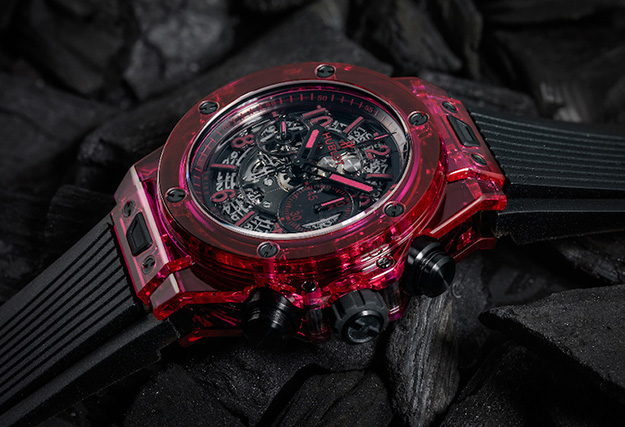 You mentioned Magic Gold, which is really a cutting-edge invention. Tell us more about it.
"After ceramic became more widely used in the industry, we upped the game and took ceramic to a new level. Magic Gold is a really new invention. It took years of development to be able to create the world's only scratch-resistant gold—this was done by mixing ceramic with gold. The result is a colour that is not the traditional yellow or rose gold, but it is this bronzed hue that we call Magic Gold. It is certified 18K and patented by Hublot so you won't find it anywhere else."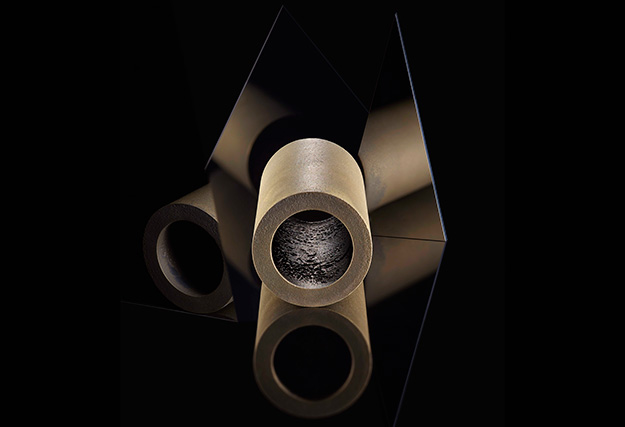 Are there any upcoming technological advances or new materials that you are excited about?
"While it is not exactly new, it was launched last year, but I am still very proud of the Meca-10 mechanism, which is an interpretation of what we believe is the future of our industry, that is to come with a movement that you can actually see. Here the architecture of the mechanism is very important, so it's not only the technique but also the aesthetic. It is manual winding with a 10-day power reserve, making it really easy to use. This is the kind of development on movements that we hope is imbued in all our future creations."
Hublot has this distinctively bold aesthetic about it. So how do you balance that with watchmaking trends?
"We don't follow trends, we create trends (laughs). We don't want to follow what has been done, because our philosophy is to be the first; to be different or unique. We try to be leaders in the industry, which is why research and development is a very important area for the brand, both from the technological point of view and the interpretation of the aesthetics."
The iconic Big Bang turns 12 this year. In your take, what makes it such an icon for Hublot?
"I think Big Bang has been a product with a strong identity—it's something you can instantly recognise from afar. In addition, it is a watch where the construction of the case, what we call a sandwich construction, was also an innovation. This is a new concept that has allowed us a lot of room for creativity and innovation. We can render it black, or white, or with embroidery."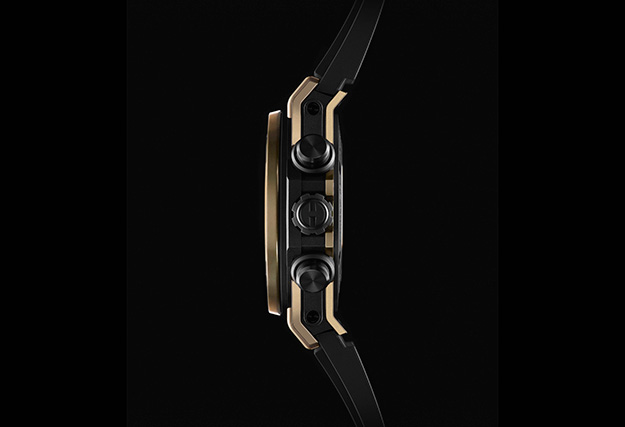 What are the key challenges to being creative and innovative in this day and age?
"The key challenge is to always have ideas. You must also have people that are talented, and I think Hublot is lucky to have a very good and strong team behind it. A watchmaking company is not just made up of watchmakers, but also engineers, physicians, metallurgists, chemists, constructors, designers and so on—so it's this group of people that makes us different. We also focus in constant research for novelty and innovation on many different levels, from materials and movements, to design and aesthetics, because the challenge is to always come up with something new."
What is something you look at before entering a partnership or collaboration?
"We try to apply our philosophy. If it is unique or different, then we believe it will be good for the brand. Take football for example, which is our big partnership. Being timekeepers for the UEFA league, as well as the upcoming FIFA World Cup, we are the first luxury watch brand to go into football. As for Ferrari, we might not have been the first, but we did it differently, and that is what contributes to the partnership's success."
| | |
| --- | --- |
| SHARE THE STORY | |
| Explore More | |