Watches + Jewellery
Buro 24/7 Exclusive: An interview with Lily Aldridge for Bulgari
Larger than life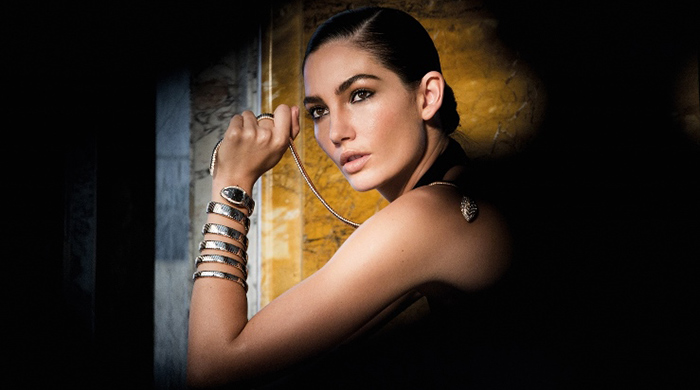 It is no surprise why Lily Aldrige is Bulgari's new brand campaign ambassador; the supermodel is full of charisma and embodies a sun-kissed Mediterranean Renaissance beauty, perfect for the brand's Larger Than Life campaign. Shot by renowned photographer, Mario Testino brings his cutting-edge style to capture the Alridge's potent allure in the ad campaign.
Bulgari's International Communications Director, Stéphane Gerschel commented, "We are honored that Lily Aldridge agreed to be our spokesperson, she is such a versatile and multi-faceted ambassador for the brand and she incarnates to perfection the new Bulgari woman, indulgent, unapologetic, always alive but also unexpected". He added, "Bulgari is larger than life. It's in everything that we do, our DNA, our products and most importantly our attitude. It's a way of life, bold, full of colors, molto but non troppo."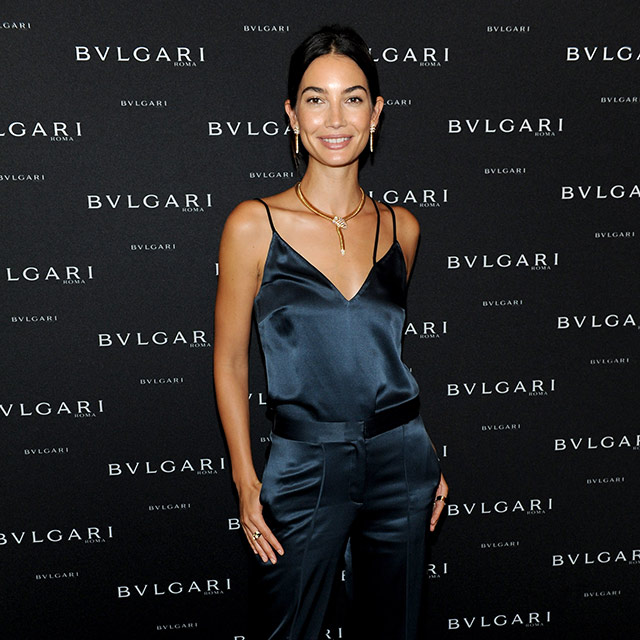 So what does the American beauty have in common with the Roman jeweler and beautiful Italy? She tells it all in this exclusive interview:
How does it feel being the new brand ambassador of Bulgari?
Bulgari covets its status as the Jeweller to the Stars, so I feel privileged to represent this exquisite Maison, to be one of the sparkling stars in the Bulgari constellation. It is such an inspiring brand, and in a way, Bulgari was already familiar to me because I feel somehow connected with its daring spirit, and to its unmistakable charisma. Bulgari's Italian soul infuses joy and life into the world, and I sincerely hope to honour its distinctive approach.
What is Bulgari to you?
To me Bulgari is not just a visionary brand, it also represents a Roman way of life that balances glamour with indulgence, and enjoyment with exuberance. For Bulgari "living larger" is the only way to live, it is about living the love for extravagance, the joy of audaciousness, the desire of unique and individual self-expression, a life in bold full-color.
Did you enjoy the Bulgari campaign shoot in Rome?
I loved those days! When in Rome, you understand that being Roman is a true way of life. It is a unique spirit, which is social, indulgent and exuberant. It is glamorous. It is a life lived at the very fullest of its emotion and it's so contagious until you become a part of it!
Do you have any special relation to Rome and to Italy?
My mother's side of the family comes from Italy, so I feel very attached to the Italian roots that Bulgari and I have in common. Jewelry is something very personal that should feel familiar and at the same time let you live extraordinary emotions. This is the same synergy I have with Italy, especially with Rome and why I feel that my association with Bulgari is so personal and at the same time exciting!
What is your relationship with jewelry?
I simply love jewelry! It is always my favorite part of getting ready for an event or even for an everyday occasion, it can completely transform a look. I adore building my style around a piece of jewellery, especially when I am dressed very casually with my favorite jeans and my oversize white shirt. It makes me feel glamourous and beautiful in the most natural way.
Do you have a favorite piece from Bulgari's jewelry collections?
The B.zero1 ring in three different golds; it has such a strong character and it looks more like a masterwork of design then like a simple ring. Also, I adore the Serpenti collection. I think it intensively represents the attraction power of women. Once you wear it, you immediately become part of a seduction play, you just don't know if you are a temptress or victim.
Bulgari's 'Larger Than Life' campaign will be released on October 14, 2016
Related stories:
Bulgari Diagono Scuba: The perfect instrument to wear under and above the water
Unveiled: Design of the newly launched Bulgari Residences Shanghai
| | |
| --- | --- |
| SHARE THE STORY | |
| Explore More | |