As technology advances, traditions must remain. One of society's longest ritualistic practices we've upheld to this day is the use and wearing of jewellery in our day-to-day lives. The act of bejewelling and accessorising ourselves dates back to one of the first civilisations in the history of mankind—the Egyptians who adorned themselves in precious metals and stones. 
The Victoria and Albert Museum in London reveals a well-explained understanding of the practice and taboos surrounding the wearing of jewellery, and its significance as humankind progressed in history. For instance, it is stated that pieces crafted out of shells, bones and stones were used as protection—be it from physical danger or as talismans from spiritual danger—and a means to mark one's rank in society. The use of gold in jewellery was popular as it was both abundantly available at the time and was valued for its appearance in being reflective and shiny. 
In addition, jewellery designs have held a rich and deep-rooted correlation with the animal kingdom. Our symbiotic relationship with animals, critters and bugs has been translated into many markers of society, namely literature, cinema and in the case of finer things—jewellery. Fortuna, fine jewellery and watch auctioneer, explains that the relationship that we have with the animal kingdom has created a rich canvas for us to draw inspiration. Thus, we have seen many jewellery houses that have created iterations of animals and bugs that not only act as a talisman but as a great statement piece for any occasion. 
Big Panthère at Cartier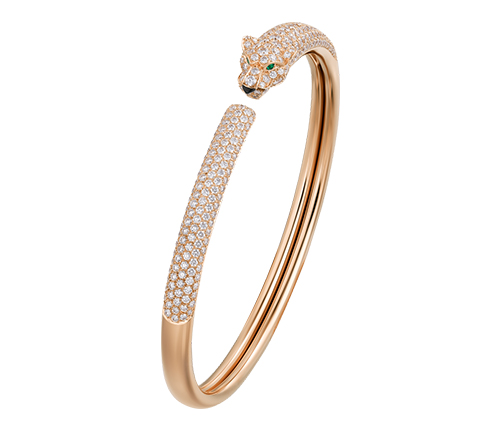 A highlight on jewellery with an animal motif without first mentioning the iconic Panthère from the House of Cartier would be remiss. Brought to life and given its name in 1933 by artistic director Jeanne Toussaint, the Panthère was born years after she received a cigarette case with a panther drawn on it by her peer, Louis Cartier. It was then when Toussaint drew inspiration from the panther—an animal that she regarded as a symbol of femininity and independence. 
In 1948, Toussaint designed a golden brooch with a panther as its marking symbol for the Duchess of Windsor. Impressed by its design, the Duchess employed Toussaint the following year to craft a brooch with a diamond-encrusted panther sitting atop a piece of sapphire. Subsequently, the Cartier Panthère grew in popularity due to its affinity and proximity to the Royal family. Since its introduction into the market, the Panthère has seen many iterations over time. 
The H in Hermès is for the Horse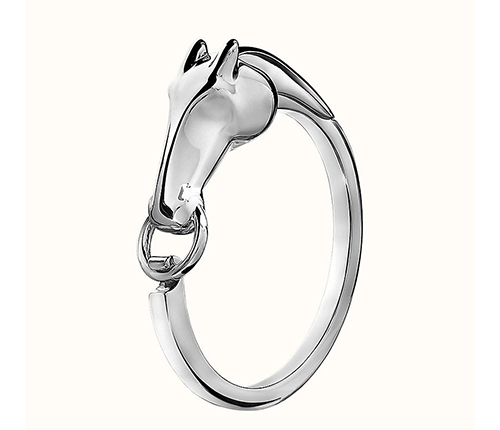 The history of one of the most coveted fashion houses in the world began with humble beginnings. The house of Hermès was established by its namesake, Thierry Hermès in 1837. Having founded an artisanal workshop to serve noblemen with made-to-measure harnesses and saddles for their horses, the emblematic stallion has served as a symbolic motif for the house of Hermès since its inception. Paying homage to the horse and the House's history, designer Pierre Hardy created the Galop to resemble movement while retaining the Hermès allure of class and style. 
Chosen animals at Van Cleef & Arpels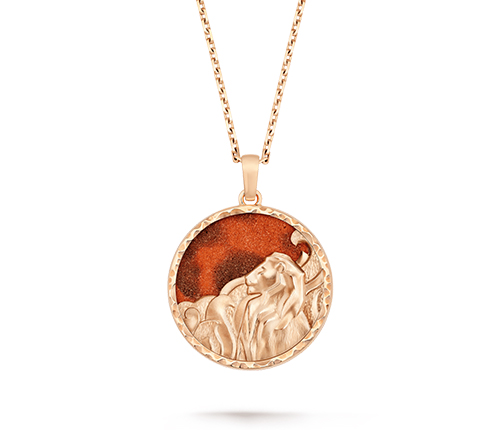 For the season of Leo, jewellers Van Cleef & Arpels ushers in the celebration of the sun with a collection dedicated to the Lion. Known for its playful qualities while being bold and kingly, the Lion serves as one of the many emblems for the Van Cleef & Arpels astrological jewellery collection. Alongside its collections that feature the Zodiac symbols, Van Cleef & Arpels has a deep-rooted history of weaving in animals and insects that depict the beauty and gentleness of nature in motion in its designs.
The Animalier kingdom at Roberto Coin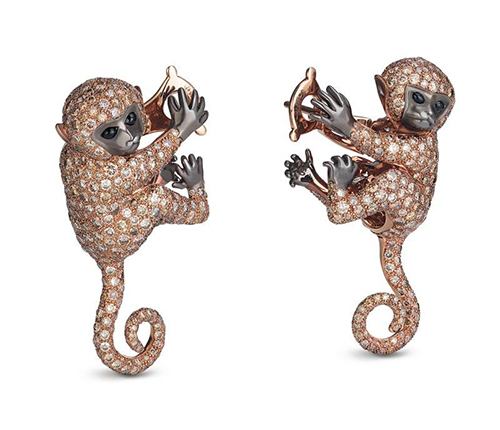 Acting as an open chapter in the universe of Roberto Coin, the Animalier collection is an explosion and exploration of precious stones and metals that allow users to experience a wearable animal. Unique in every way possible and crafted to the most minute detail, each piece has been brought to life by the hands of Italian jewellery artists. Completed with an allure of charm and legends from stories and fables, the Animalier collection is definitely one to seek out when you're looking for avant-garde pieces. 
Snakes shine at Bulgari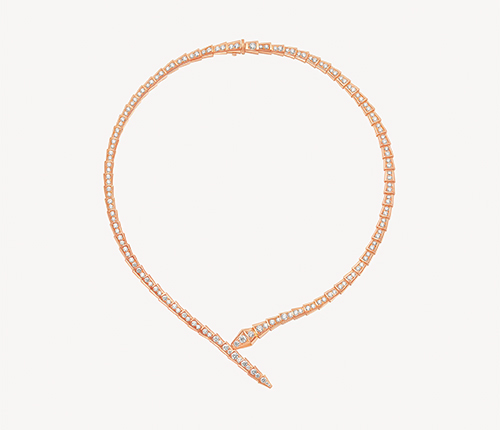 A snake's head becomes even more regal when encrusted with diamonds and precious metals. The Bulgari Serpenti has held a long-standing relevance in society. It is a symbol of power and seduction—one that is constantly evolving as well. Also acting as a talisman for fertility and protection, the Serpenti is a charm that has been drawn from the long-standing practice of Romans of using serpents as a deity.  From its introduction in its jewellery line to making small, but impactful appearances on Bulgari's bags, the Serpenti is one motif that is synonymous with the house of Bulgari and its designs. 
For more stories on Watches and Jewellery, click here