The Year of the Water Tiger is said to bring adventure, but adventure doesn't come without action. With that in mind, the team at Heavens Portfolio is offering inspirations for you to plan your next adventure (read: travel destination) based on your Chinese Zodiac sign. Take a peek at what/where the stars have aligned for you to scratch your travel itch, with some of our recommendations on where to visit while you're there.

Year of the Rat: Paris, France
(1924, 1936, 1948, 1960, 1972, 1984, 1996, 2008, 2020)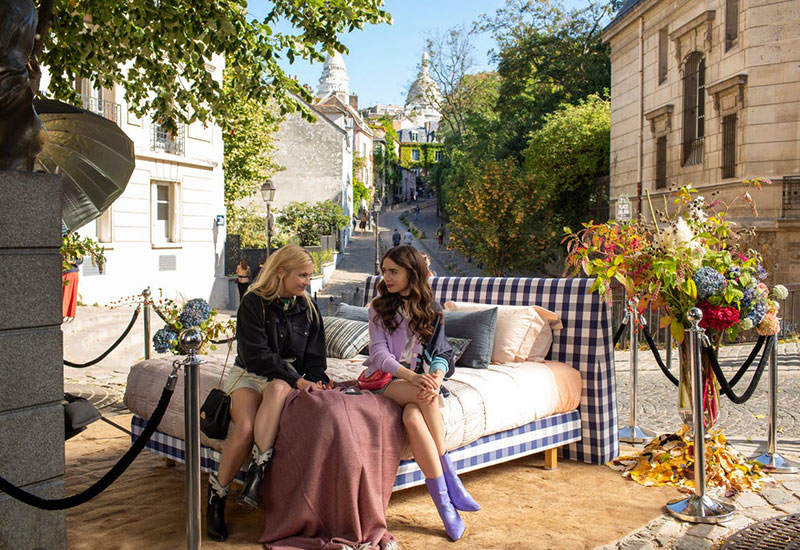 People born in the Year of the Rat are clever, curious, and highly resourceful. They crave variety on their holidays. Paris beckons with its bustling river banks, the beauty and charm of its architecture, cuisine, and countless opportunities to explore art, culture, and history.
Where to visit:
For those looking to explore beyond the go-to tourist destinations like the Eiffel Tower, Arc de Triomphe and the Louvre, just take cue from Emily in Paris. To name a few spots, there's the L'Atelier des Lumieres for art enthusiasts; Terra Nera (AKA Gabriel's restaurant Les Deux Compères in the show) and Michelin-starred Le Grand Vefour for the gourmands; and Place d L'Estrapade Square in the fifth arrondissement for some casual sightseeing.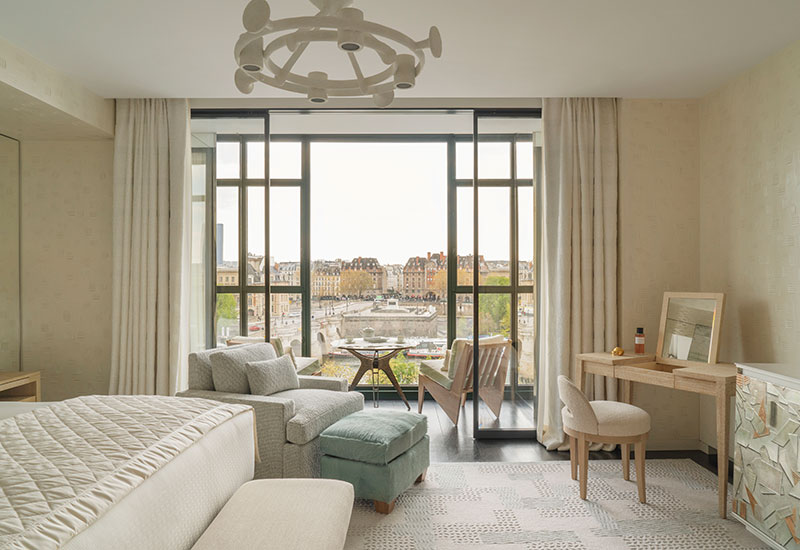 Where to stay: Cheval Blanc Paris
Overlooking the Seine in Paris, Cheval Blanc Paris embodies the French art de vivre: epicurean pleasures and hospitality for family and friends. As is fitting in Paris, the gastronomic capital of France, this prestigious hotel gives pride of place to the culinary arts.

Year of the Ox: Corfu, Greece
(1925, 1937, 1949, 1961, 1973, 1985, 1997, 2009, 2021)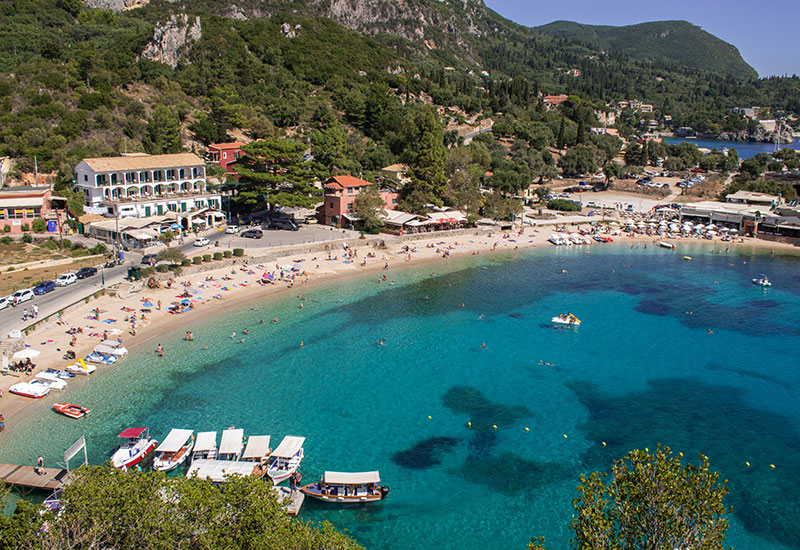 The hardworking Ox prefers quiet and calm holidays. Tranquillity is the first word that springs to mind when you think of Corfu, and if you're craving some time spent in peaceful contemplation, you will find solace in the breathtaking views of Greece's Ionian Sea.
Where to visit:
Corfu is arguably best known for its picturesque beaches, so this is a no-brainer. Canal d' Amour offers romantic coves and canals, whereas Agios Georgios and Mirtiotiss Beach are ideal for their white sand beaches. Other than basking in the sea-nic views (pun intended), however, Corfu's UNESCO-listed Old Town offers a knot of streets and alleys to explore the local culture and heritage, with stunning Venetian-style buildings and sites such as the Church of St George.
Where to stay: Ultima Corfu
Ultima Corfu is an ocean-front villa located on the emerald island of Corfu, overlooking the serene Ionian sea. It comprises a main villa and a guest villa with six en-suite bedrooms, private balconies and terraces, with spectacular 180-degree views of the Greek and Albanian coasts.

Year of the Tiger: Lausanne, Switzerland
(1926, 1938, 1950, 1962, 1974, 1986, 1998, 2010, 2022)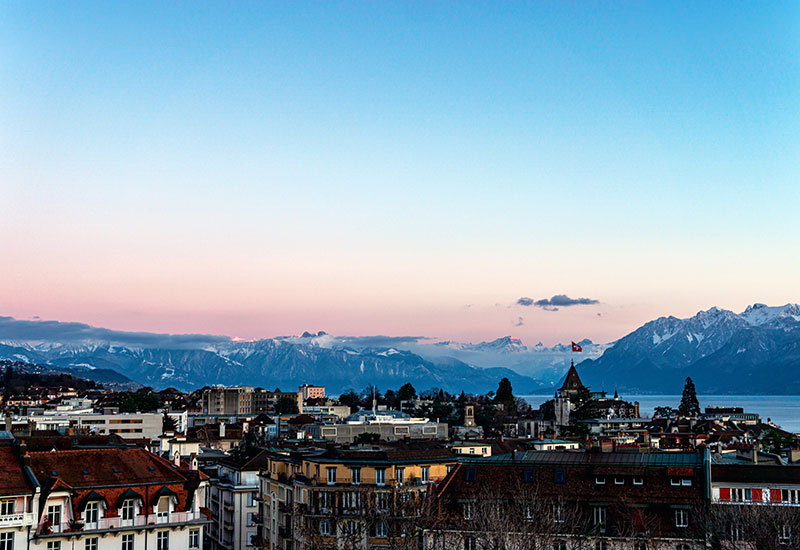 People born in the Year of the Tiger are confident, passionate, and ambitious adventurers, yet even the boldest of beasts need to stop to smell the roses! Take stock and indulge in moments of reflection in Lausanne.
Where to visit:
As the world headquarters for the Olympics, it's no wonder that The Olympic Museum is a popular tourist attraction in Lausanne. Architecture buffs should also make a stop at the Lausanne Cathedral, the largest early gothic church in the country. To relax and unwind, take a boat ride along Lake Geneva or go for a lakeside walk in Ouchy.
Where to stay: Beau-Rivage Palace
Idyllically perched on the banks of Lake Geneva, Beau-Rivage Palace is surrounded in natural beauty—just a stone's throw away from the center of Lausanne. The hotel's four-hectare garden and terrace form an oasis of calm, ideal for recharging one's batteries.

Year of the Rabbit: Hua Hin, Thailand
(1927, 1939, 1951, 1963, 1975, 1987, 1999, 2011)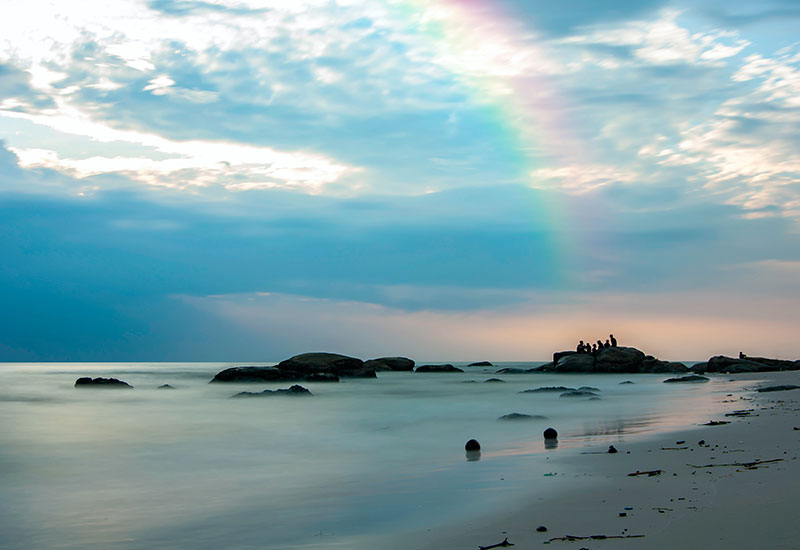 In 2022, Rabbits will seek out holistic experiences to bring them peace of mind. A sanctity they might find in Hua Hin, Thailand, where they can reflect amidst clear waters and revel in moments of tranquillity in paradise.
Where to visit:
Head to Hua Hin Beach to relax and dip your toes in beautiful, soft sand. Alternatively, stroll along Plearn Wan or The Venezia, both of which are uniquely themed shopping complexes featuring quaint shops and cafes.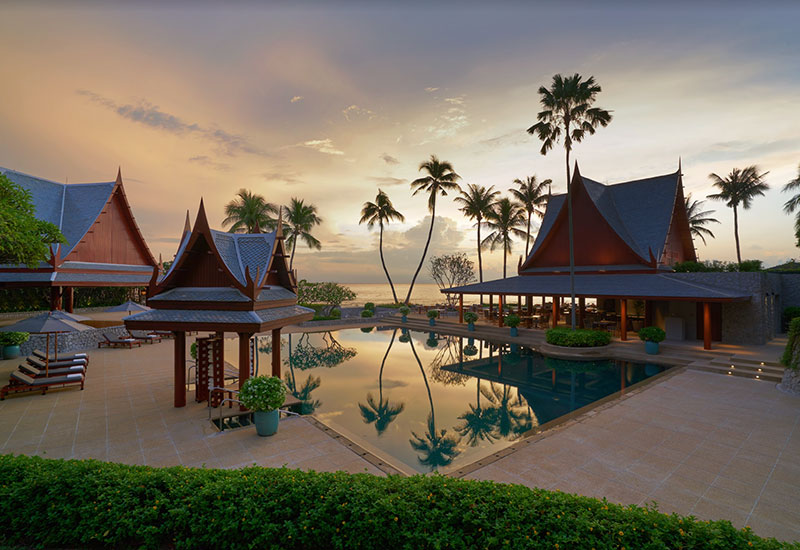 Where to stay: Chiva-Som
Chiva-Som is Asia's first comprehensive wellness resort; a beach front property spanning across seven acres of paradise. The resort has six modalities, offering guests the opportunity to focus on fitness, spa, nutrition, physio, ascetic beauty, or holistic elements.

Year of the Dragon: New York, USA
(1928, 1940, 1952, 1964, 1976, 1988, 2000, 2012)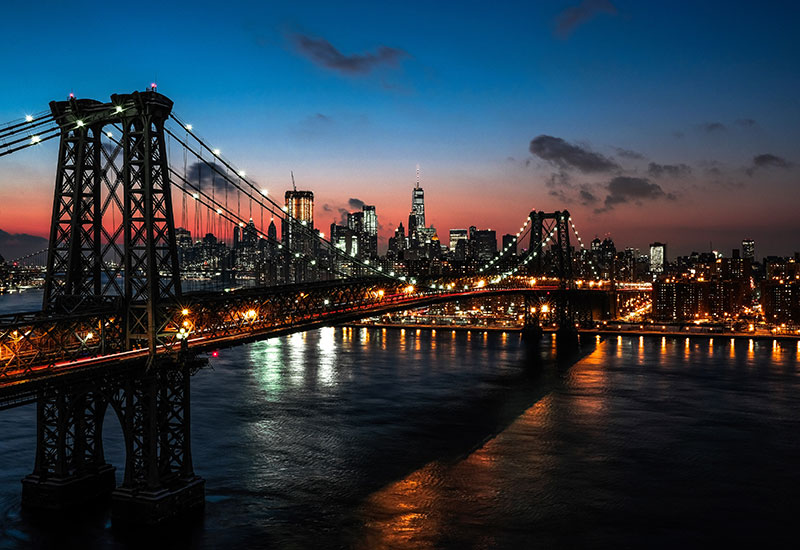 The powerful Dragon is the only mythical creature among the Chinese zodiac signs. Those born in the year of this zodiac are strong and courageous leaders, with a love for adventure and romance. There's no city that fits the bill like New York!
Where to visit:
It would take an article of its own to list all of the attractions worth checking out in the Big Apple. From the iconic Statue of Liberty and Empire State Building to Central Park and Broadway, there's plenty that the City That Never Sleeps has to offer. All you have to do is wander!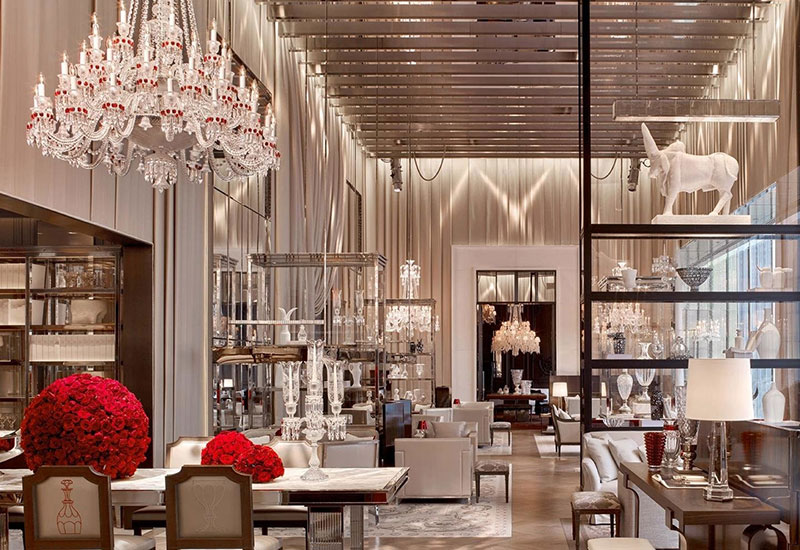 Where to stay: Baccarat Hotel New York
Baccarat Hotel New York is the first hotel and global flagship of the 255-year-old crystal brand Baccarat. Designed by Parisian design team Gilles & Boissier, its 114 beautifully appointed guest rooms and suites are underpinned by luxurious décor and exquisite craftsmanship—just like Baccarat's crystals.

Year of the Snake: Samarkand, Uzbekistan
(1929, 1941, 1953, 1965, 1977, 1989, 2001, 2013)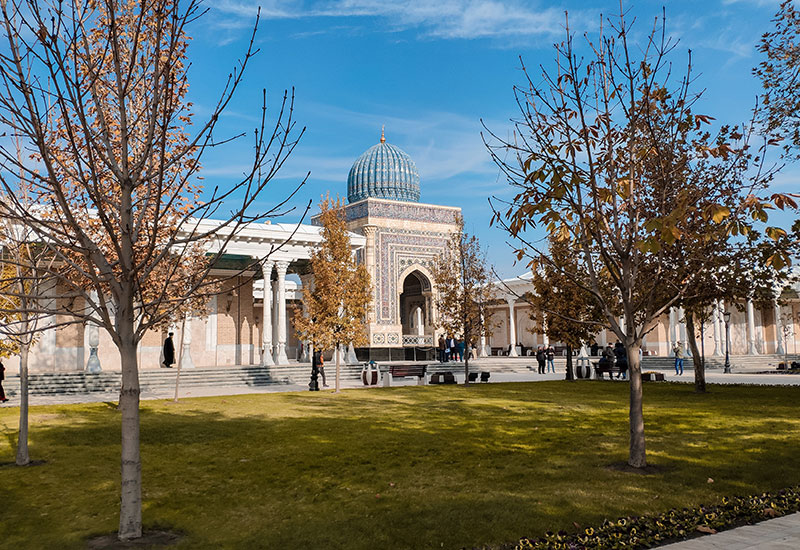 This year, good fortune awaits the Snake on the Silk Road. Where else to start but Samarkand in Uzbekistan, home to many of the top sights of the Silk Road? Fun fact: the country served as a central crossroad for traders and travellers plying the routes between the Far East and Europe, Persia and North Africa.
Where to visit:
The Bibi-Khanym Mosque is one of the top attractions in this historical city for its alluring architecture, alongside Registan, a plaza bordered by three ornate, majolica-covered madrassas dating to the 15th and 17th centuries.
Where to stay: Silk Road Samarkand
Silk Road Samarkand is an upcoming multifunctional tourist complex designed to become a modern attraction not only of the city of Samarkand, but also of the entire Central Asia in 2022. The complex will combine cultural, gastro, medical and business tourism facilities, housing world-class hotels, specialised boutique hotels, contemporary public spaces, recreation and sports areas, restaurants, cafes and bars, and sites of cultural interest.

Year of the Horse: Graubünden, Switzerland
(1930, 1942, 1954, 1966, 1978, 1990, 2002, 2014)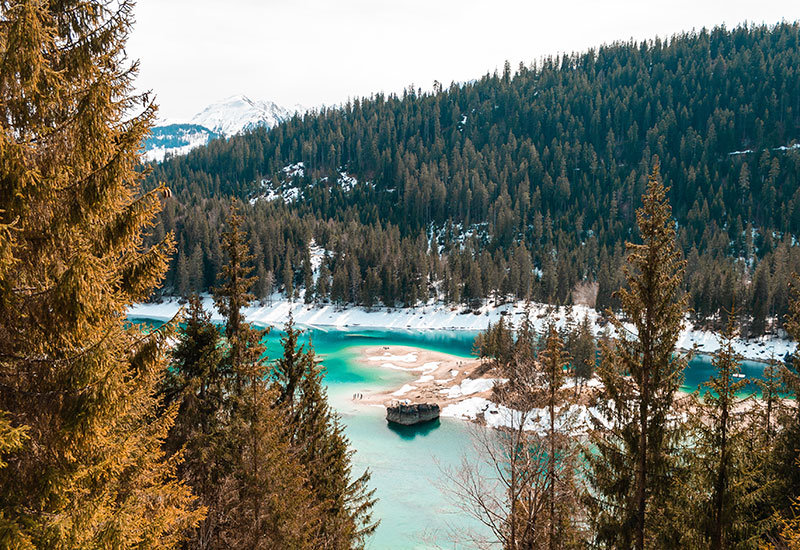 Horses feel the need to run free and throw caution to the wind this year instead of continuing with their daily routine. Instead of pinning themselves to an itinerary, they crave freedom. The Swiss Canton of Graubünden calls to the Horse with its limitless possibilities.
Where to visit:
Dubbed "the largest canton in Switzerland", Graubünden prides itself as the number one holiday destination in the country. Its dramatic Alpine scenery makes it a paradise for ski enthusiasts, especially St. Moritz, which has hosted the Winter Olympics. Famous European towns such as Chur, Laxx, and Tschiertschen make up part of the region's most fascinating places to explore.

Year of the Goat: Milan, Italy
(1931, 1943, 1955, 1967, 1979, 1991, 2003, 2015)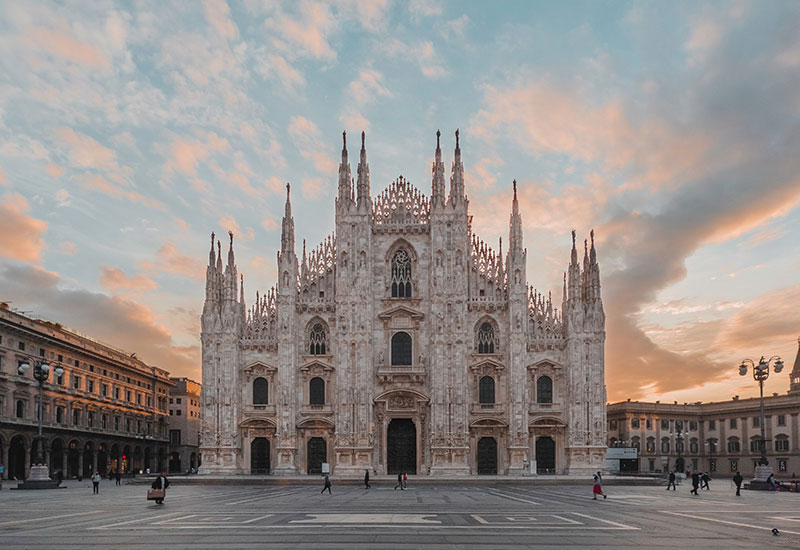 Those born in the year of the Goat are social creatures. They are uniquely aware of how doors open through relationships and are eager to seize an opportunity when presented. This year, Milan presents opportunity. After all, it's the capital of Italian and international fashion—engulfed in luxury, art, gastronomy and culture.
Where to visit:
Besides shopping, Milan has a plethora of architectural and cultural sites that will leave you astounded. Some must-visit landmarks include the gothic Milan Cathedral, the prestigious Galleria Vittorio Emanuele II, and the Santa Maria delle Grazie convent, which hosues Leonardo da Vinci's illustrious mural of The Last Supper.
Where to stay: Armani Hotel Milano
At the heart of the historic center of Milan, in the city's prestigious fashion district, sits the majestic Armani Hotel Milano. In true Armani style, the hotel boasts award-winning dining, on top of luxurious leisure, spa facilities, and signature Armani hospitality for an indulgent stay.

Year of the Monkey: Langkawi, Malaysia
(1932, 1944, 1956, 1968, 1980, 1992, 2004, 2016)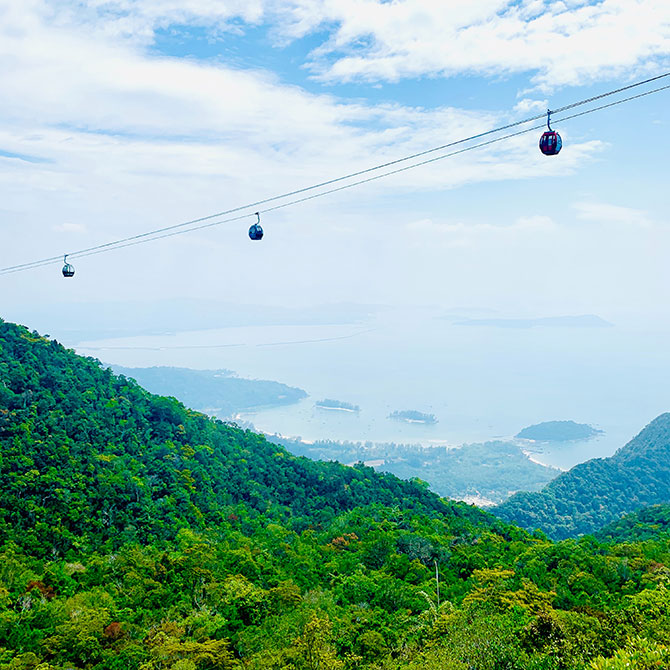 Although the Monkey is the antagonist of the Tiger, this year won't be as foreboding as you think, so long as you remain disciplined and optimistic. The Jewel of Kedah, Langkawi is just the ticket to get you in the right frame of mind.
Where to visit:
The Jewel of Kedah teems with rich flora and fauna, which visitors can experience upclose through a mangrove tour at Kilim Geopark or island hopping trip to Pulau Payar. Then there's the prominent Eagle Square, featuring a sculpture of the island's most symbolic bird. The Langkawi Skybridge Cable Car is another popular tourist destination to get an unparalleled vantage point of the island.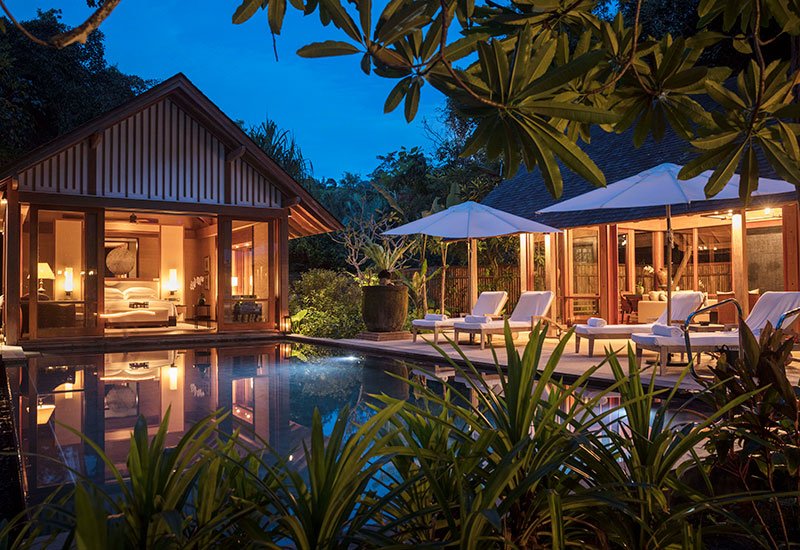 Where to stay: The Datai Langkawi
The Datai Langkawi offers the perfect escape to nurture the well-being of your mind, body and spirit. Datai Bay has been rated as one of the top ten beaches in the world by National Geographic and, together with the resort's surrounding jungle, is host to a wealth of wildlife.
READ: Which Langkawi resort should you stay at? We picked the best for every traveller

Year of the Rooster: The French Riviera
(1933, 1945, 1957, 1969, 1981, 1993, 2005, 2017)
We can expect great things for the Rooster this year in wealth, luck and love. Why not chase the golden glow of a French Riviera summer to celebrate?
Where to visit:
Punctuated with glamorous beach towns including Saint-Tropez, Nice and
| | |
| --- | --- |
| SHARE THE STORY | |
| Explore More | |