Travel
Watch: Tourism Australia's new short film invites you to come and say G'day
Meet Ruby the Roo
Images and video courtesy of Tourism Australia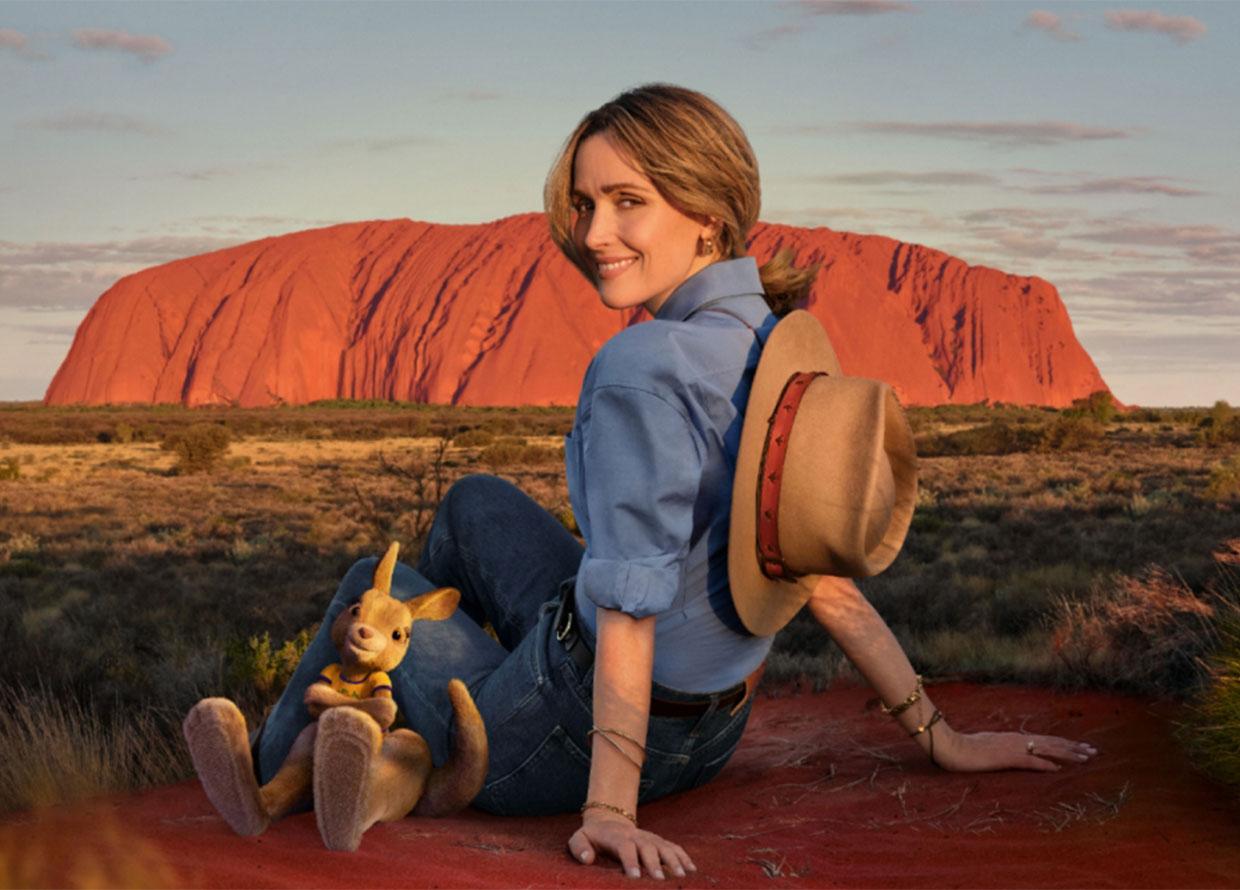 Every tourism campaign typically highlights popular attractions, events, and experiences the land has to offer. While this is the tried and proven way to promote tourism, Australia is giving this strategy its own creative and entertaining spin. 
Last week, Tourism Australia unveiled a live-action short film with computer-generated imagery (CGI) of animated characters as part of its new global tourism campaign. Titled G'day—after the quintessential Aussie greeting—the short film invites international travellers to "Come and Say G'day" by planning and booking an Australian adventure of their own.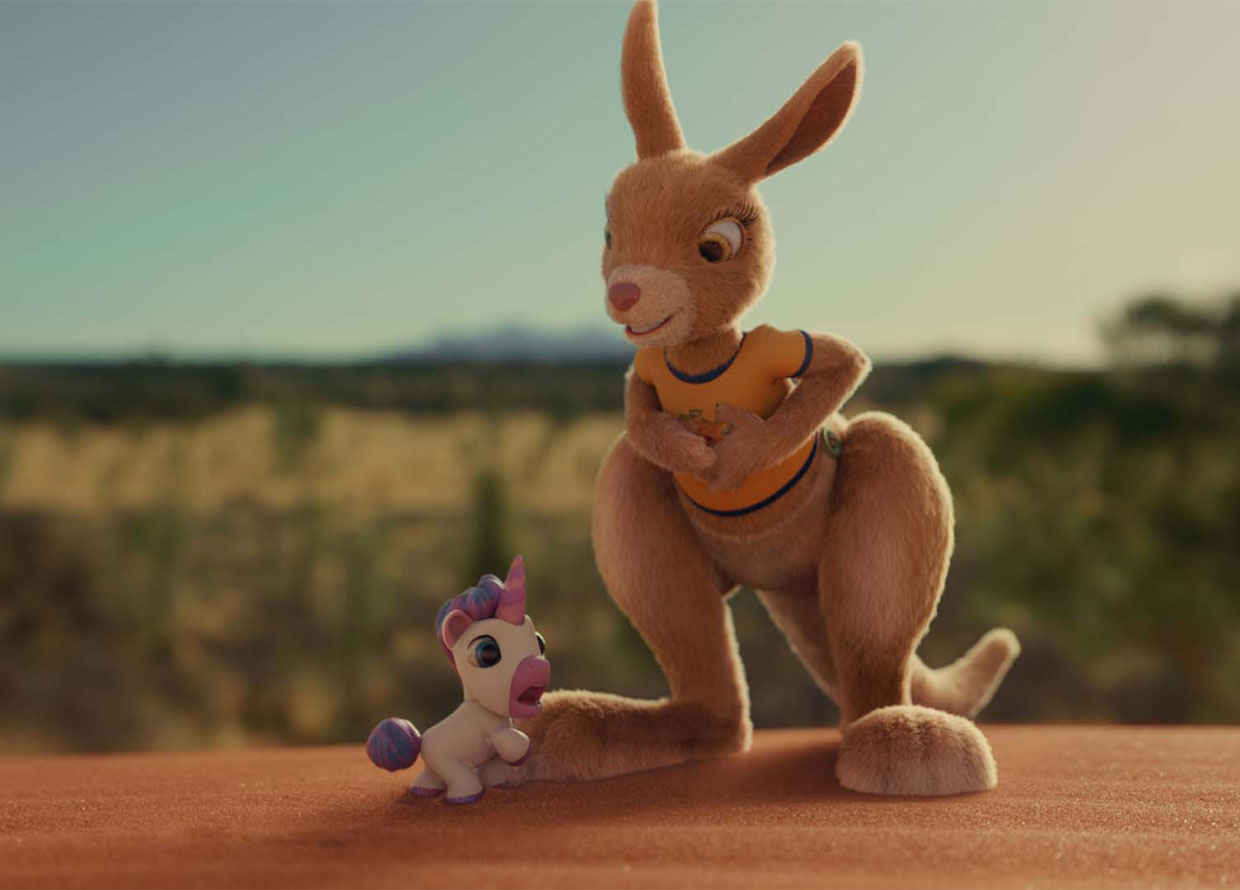 Directed by acclaimed Australian director, Michael Gracey—best known for directing The Greatest Showman—G'day follows the unlikely adventures of a plush souvenir kangaroo named Ruby, voiced by famed Australian actor Rose Byrne. Joined by a toy unicorn, Louie (voiced by actor Will Arnett), the two 'break out' of a gift shop on the Great Barrier Reef to visit iconic landmarks including Sydney Harbour, Melbourne's laneways, and stunning natural landscapes like Uluṟu and Nitmiluk Gorge. 
Along the way, they explore experiences unique to the Land Down Under, connect with indigenous cultures (an increasingly sought-after segment of Australian tourism), and learn why every great adventure starts with a "G'day!".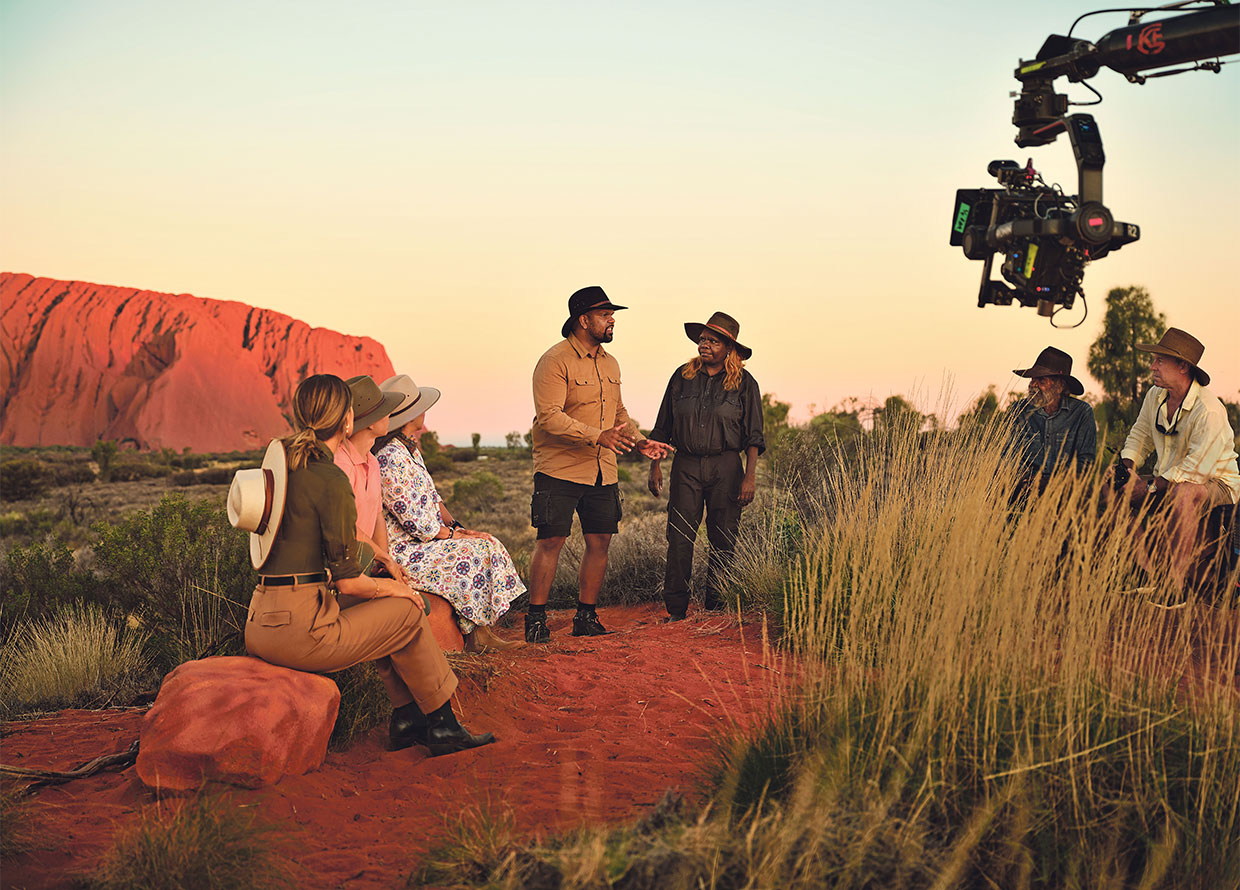 The nine-minute film reportedly took AUD$125 million (approximately RM383 million) to produce and will roll out across 15 key markets, namely the USA, Canada, UK, Italy, Japan, South Korea, New Zealand, Singapore, Indonesia, India, France, Germany, Malaysia, China and Hong Kong.
Watch the short film below and read on to learn more about the talents behind the production.

The talents behind the film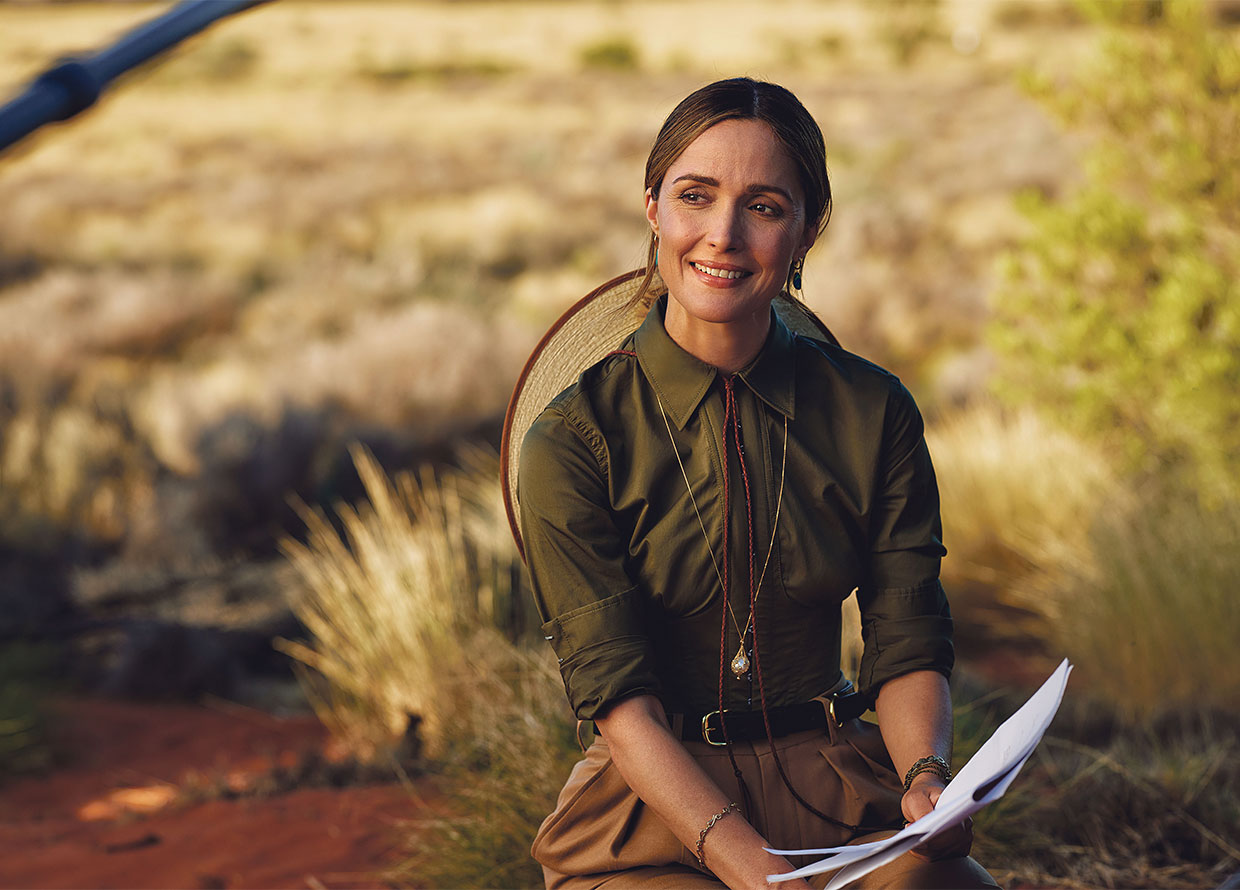 Rose Byrne on her new role as Tourism Australia's Global Ambassador and the voice of Ruby: "Having the opportunity to voice Ruby was such an honour—she's a representative for what it means to be an Aussie—she is warm, welcoming, but also endlessly curious and seeing Australia for the first time. I'm so excited to be able to help welcome travellers to our beautiful country." 
Director Michael Gracey on his involvement in the short film: "When I first read the script for G'day, I thought it was the most brilliant concept; a kangaroo souvenir, who has never been outside her box—let alone outside the store—faced with her one opportunity to see Australia, with the help of a little unicorn. It's an uplifting adventure story of two buddies, against the stunning backdrop of Australia's landscapes.
"The thing I've enjoyed the most is the incredibly talented people—from the musicians to the animation, to the character designs, to the talent, and the shoot. It's been such an adventure putting it all together, and I am really proud of it."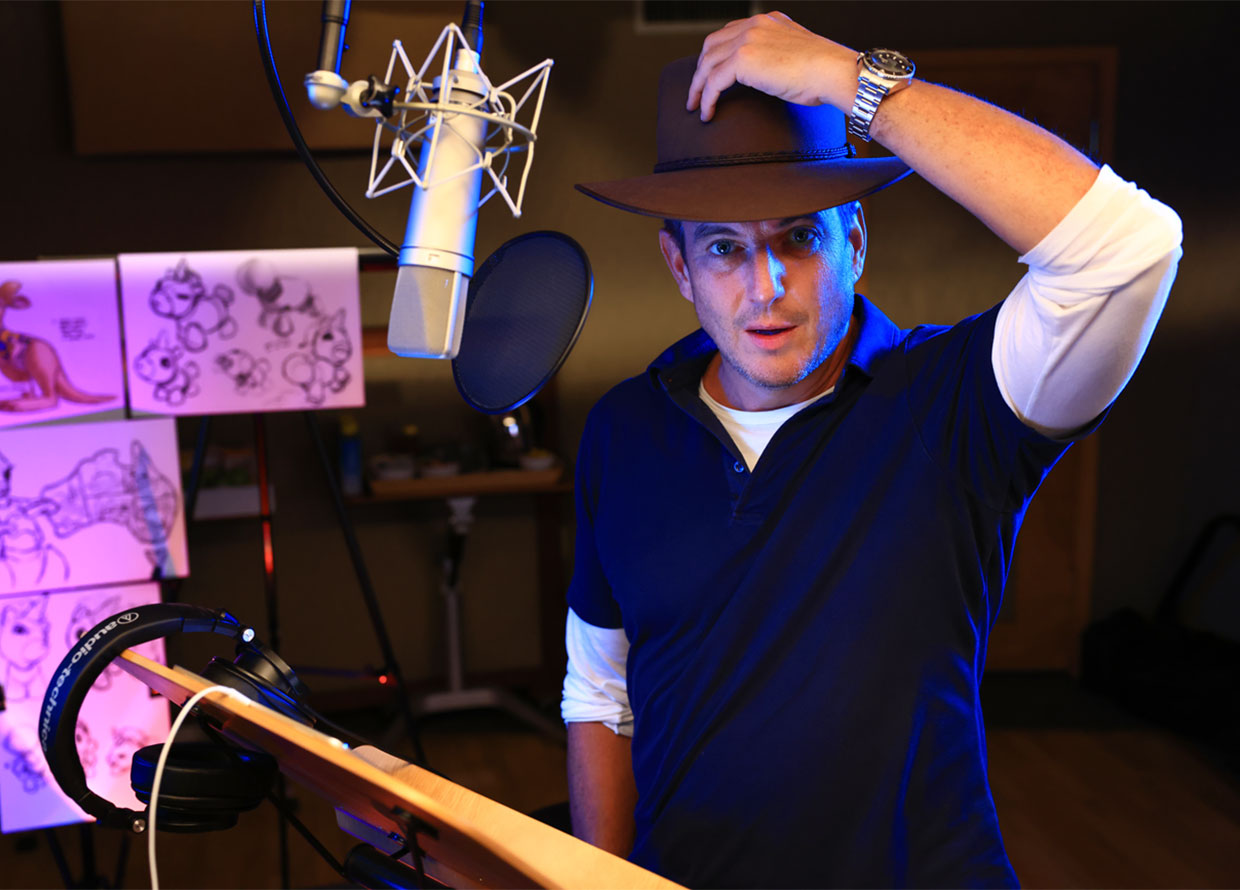 Actor Will Arnett on how the film encapsulates his travel experiences in Australia: "Having been to Australia a few times, the main takeaway is that I adore everything about Australia and Australians; the welcoming characters you meet who instantly become your mate, the opportunity for adventure in one of the most visually stunning places in the world—I think the film does a brilliant job of showcasing all of this, and I'm really happy to have played a part in inspiring the world to see it for themselves."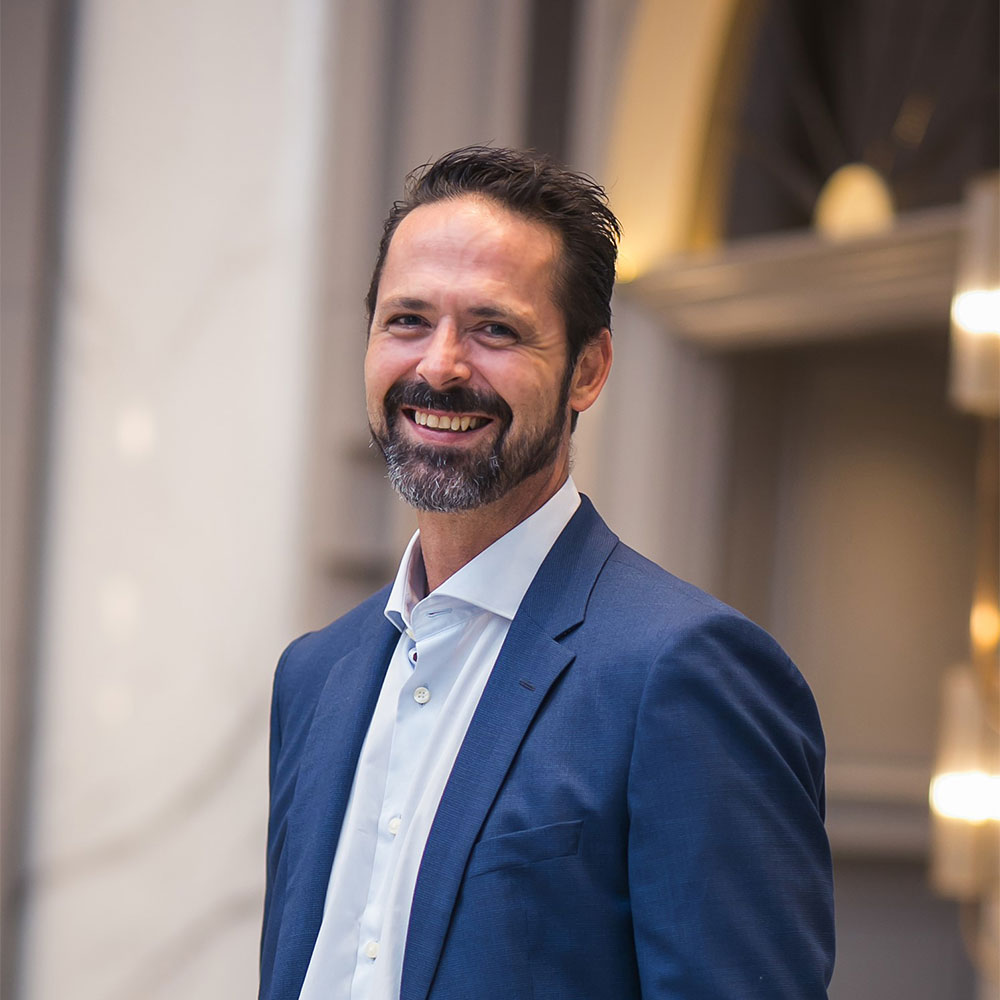 Tourism Australia Regional General Manager, South & South East Asia (SSEA), Brent Anderson, on this exciting new chapter telling the story of Australia to the world: "The South and Southeast Asian (SSEA) markets have been critical to Australia's recovery this year, and I'm really excited to reveal our new campaign to inspire even more regional visitors to explore Australia. We know that travellers from this region are looking to holiday in destinations that feel familiar and welcoming, and offer a chance to explore new cities, landscapes and culture.
"Through Ruby and Louie's adventures, we invite travellers to Come and Say G'day—where they can build new authentic connections with friendly Australian locals and communities, our incredible nature, wildlife, islands and beaches, and enjoy our delicious food and drink."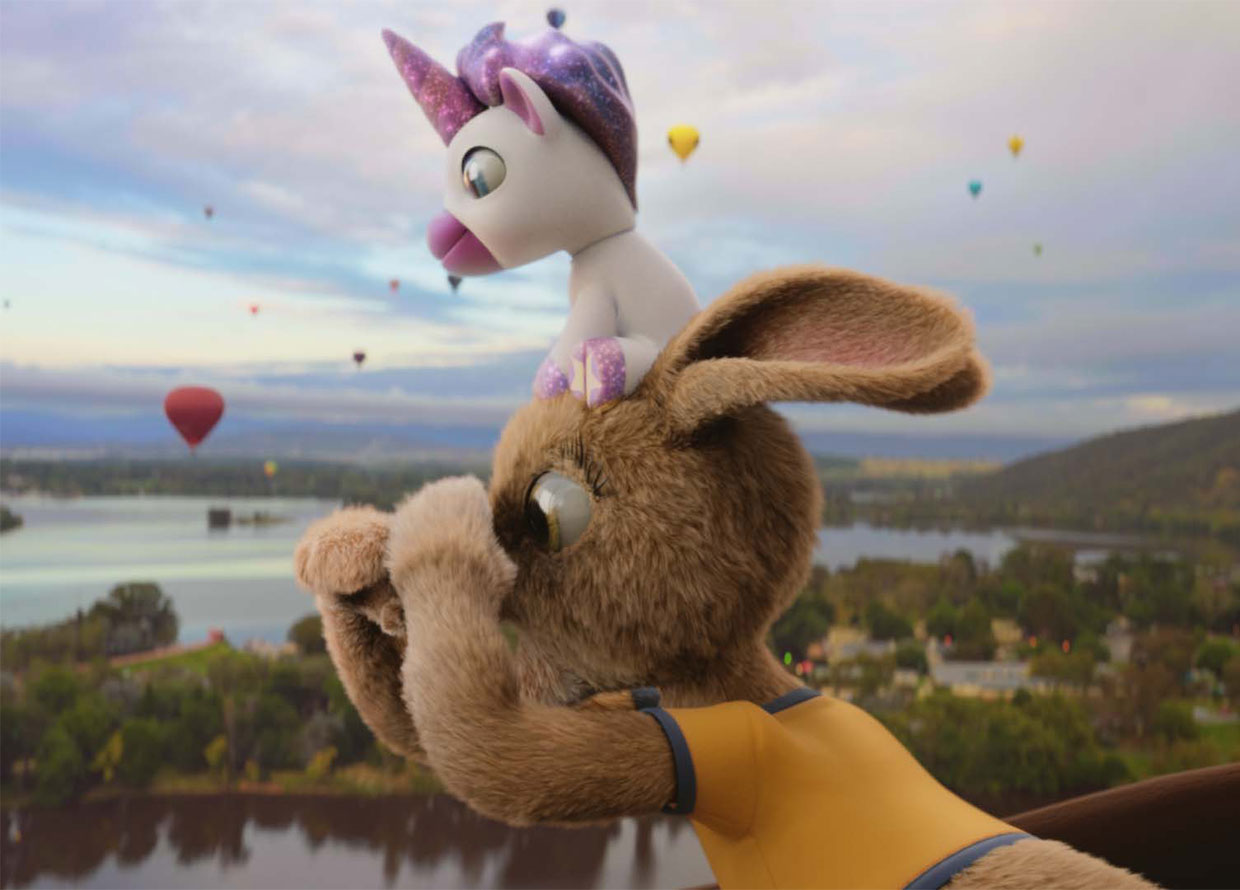 Travel to Australia
Since Australia opened its borders on 21 February 2022, Malaysia has remained the eighth largest inbound market for international visitation. Currently, all Malaysians will require an electronic travel authority (ETA) to enter Australia, which grants short-term tourism or business visitor activity. Upon approval, the ETA is valid for a year and allows visits for up to three months per entry. 
Here are the steps for ETA application:
Submit the ETA application

using the Australian ETA app (available on the App Store and Google Play)

. You

must lodge

your ETA using the Australian ETA app.

Wait for a notification

. If you have not received your ETA notification, check your emails (including your junk mail / spam folders) for an email.  You may need to wait up to 12 hours after applying to receive your notification.

If you receive a letter by email requesting further information,

click on the link

in the letter to "submit an online form through ImmiAccount".

Log in or create your ImmiAccount (if you do not already have one).

Follow the steps to complete your ETA application by clicking the "next" button.

Attach

Form 1554: ETA request for further processing

and your supporting documents in ImmiAccount.
Other important information to note:
As some applicants may be asked to provide further information, you are advised to apply for an ETA at least

four weeks in advance

from your travel dates. 

You are advised not to finalise travel commitments until advised of a visa grant.

If you have made travel arrangements but have not received a visa, you will need to rearrange your booking.
For more information about visa application, click here. Visit australia.com to discover more exciting travel experiences and plan your next trip to the Land Down Under! 
| | |
| --- | --- |
| SHARE THE STORY | |
| Explore More | |