For someone who loves beaches and islands as much as I do, the seemingly never-ending lockdown gave me a serious case of the travel bug. I had (temporarily) soothed the bite with regular hikes and bike rides around KL before interstate travel was allowed, but my wanderlust still had me yearning for a splash in the ocean and a soft bed of sand beneath my feet.
So when the Langkawi travel bubble plan was announced, naturally, I had my eyes set on the prize—a much-needed island getaway for my sanity's sake. Not one to throw caution to the wind, I waited it out to see if the travel bubble would be successful as a stepping stone to reopening local tourism. Given the relatively low number of local cases in Langkawi and assurance from friends that SOPs were adhered to at the airports and in-flight, I planned my escape.
My chosen hideout was The Westin Langkawi Resort & Spa—and what entailed was three days of pure bliss. Here's a full review of my stay and other important things to note when travelling to Langkawi during the travel bubble.
---
Travelling to Langkawi
As per the SOPs (accurate at time of writing), fully vaccinated Malaysians can travel to Langkawi without requiring a permit, a Covid-19 test, or home quarantine (unless you come into contact with a Covid-positive individual or contract Covid-19). All that is required is proof of a full vaccination, i.e. the vaccination certificate on the mySejahtera app. Masks are mandatory at all times in public areas except when eating or drinking. I even wore a face shield for added protection and brought along a hand sanitiser for peace of mind.
My flights to and fro were mostly anxiety-free, except for eager tourists who lined up too close for comfort when alighting from the plane on my return flight. Upon arrival at Langkawi airport, travellers are required to scan a QR code and fill up a form regarding the details of their stay. Overall, the flight and processes aren't drastically different from what it was prior to the travel bubble.
---
SAFETY & HYGIENE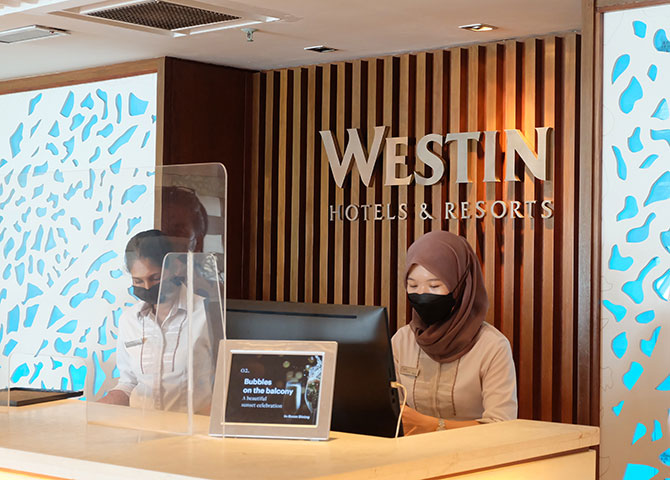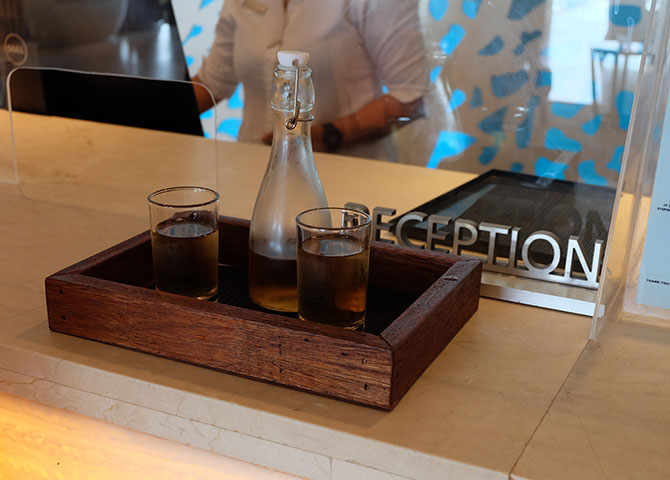 My maiden visit to The Westin Langkawi Resort & Spa happened to be right before a period of full occupancy. Despite it being so and my arriving before the standard check-in time, the receptionist was amicable and attentive while adhering to strict safety measures behind barrier screens. The spacious lobby provided plenty of room to comfortably observe *social distancing* as I waited for my villa to be ready—though perhaps it was the panoramic views of the Andaman Sea from the Breeze lounge nearby (more on this later) that provided a welcome distraction from the waiting time.
Regardless, I was on a buggy ride to my beachfront villa before 3pm. Inside, the front console table presented a "care package" consisting of surgical face masks and a hand sanitiser, in case one might run out of either during their stay. In terms of safety and hygiene, I had no qualms throughout my stay.
ACCOMMODATION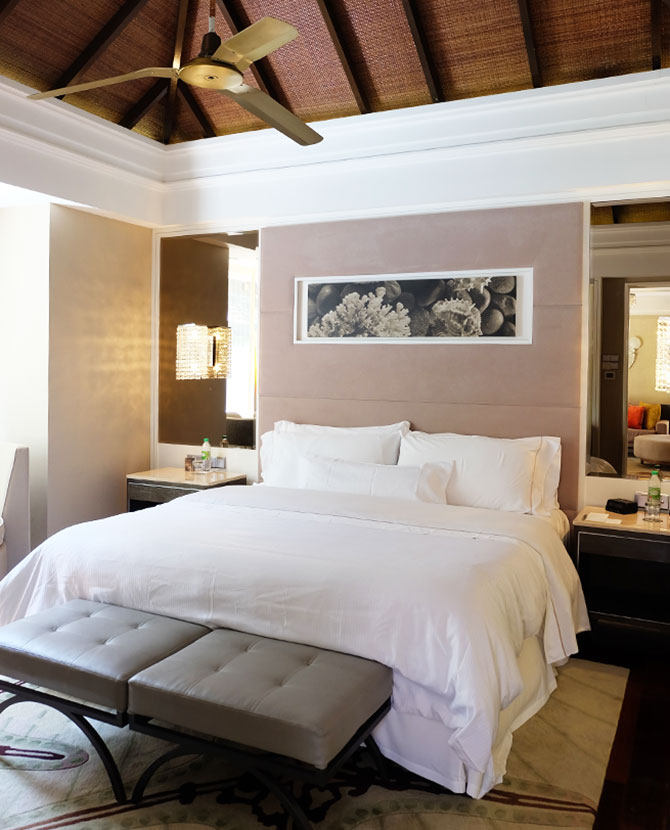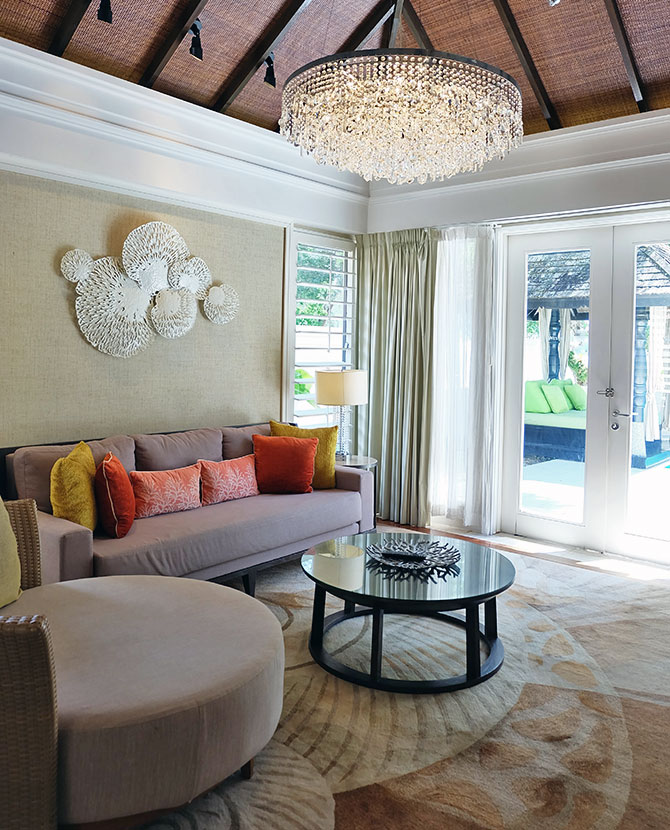 Out of the 221 rooms, suites, and villas available, I had the pleasure of calling a one-bedroom beachfront villa my home for two nights. It had the full resort package, complete with an outdoor terrace, private pool, and direct access to the private beach. Equipped with two TVs, high-speed internet, a kitchenette, and in-room dining services, one could also stay in all day if they wanted to and still be able to eat, sleep, work, and play. Plus, the signature Heavenly Westin bed and spacious bathtub offer a good excuse to sink into comfort and luxury, literally.
I was also pleasantly surprised to learn that the resort is 15 years old, as everything in my villa was in shipshape that I would have guessed that it opened no more than five years ago. Safe for some trouble with the main door that initially wouldn't budge—it was fixed within the hour—I had no complaints, only commendations for my accommodation.
FACILITIES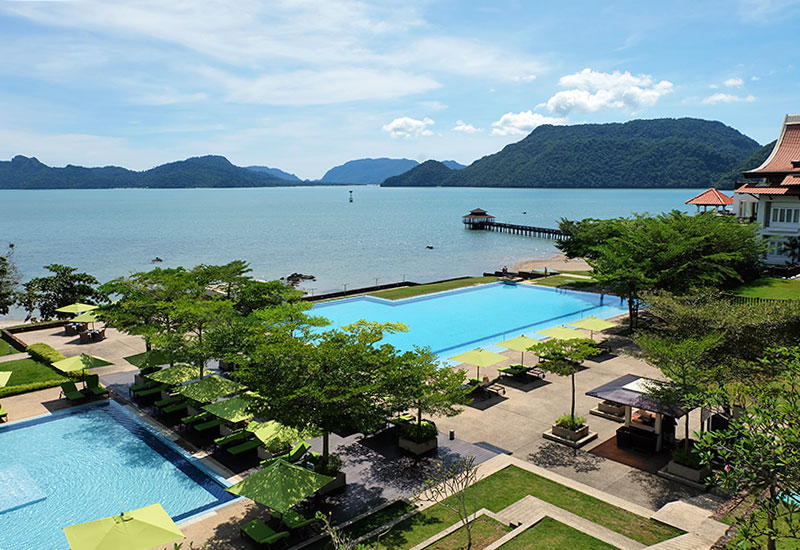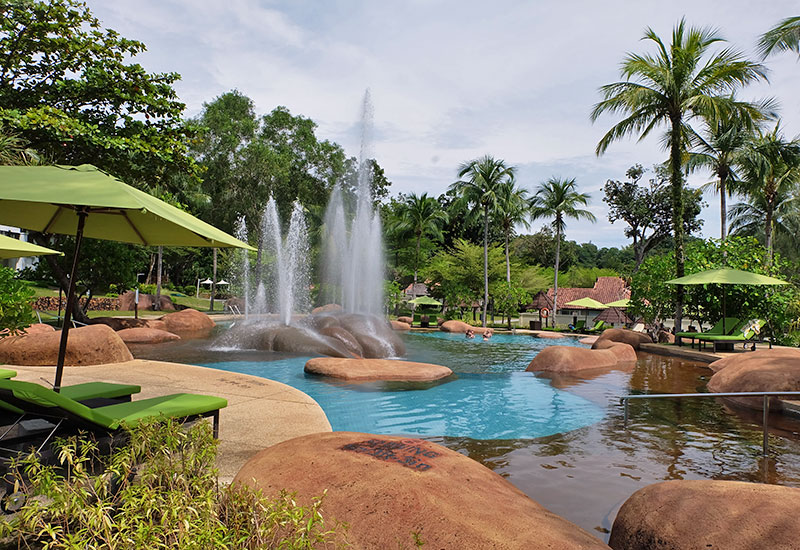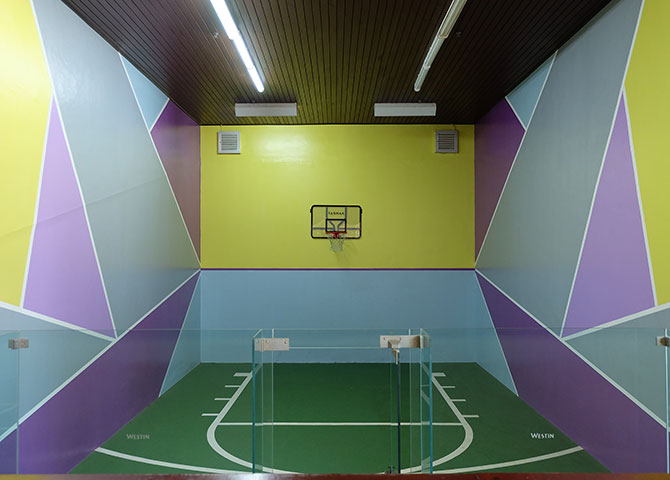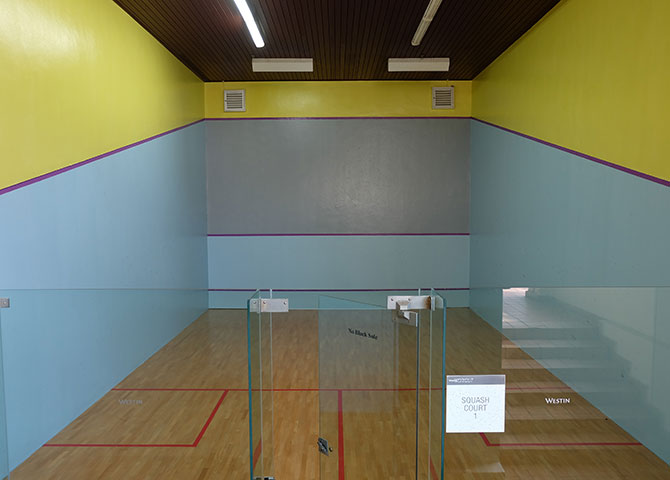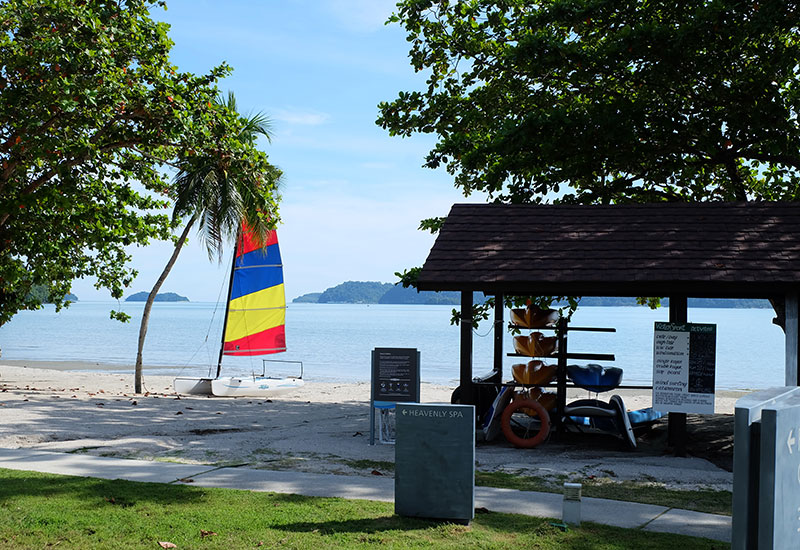 There's never a dull day at this resort with the number of facilities at your disposal. Among the key highlights include the resort's four pools (The Infinity Pool, The Ocean Rocks Pool, The Kids' Pool, and The Heavenly Spa Pool), a fully-equipped fitness studio, a basketball court, a squash court, tennis courts, sauna, and a biking trail. Even the little ones will have their chance to Play Well at the Westin Family Kids Club®.
While I didn't manage to experience them all during my short stay, I did manage to check stand up paddleboarding (SUP) off my bucket list—and I'd totally recommend it. If you're into water sports activities, you can also rent a single or double kayak, windsurfer, and catamaran, on top of a SUP board. Like I said, never a dull day.
DINING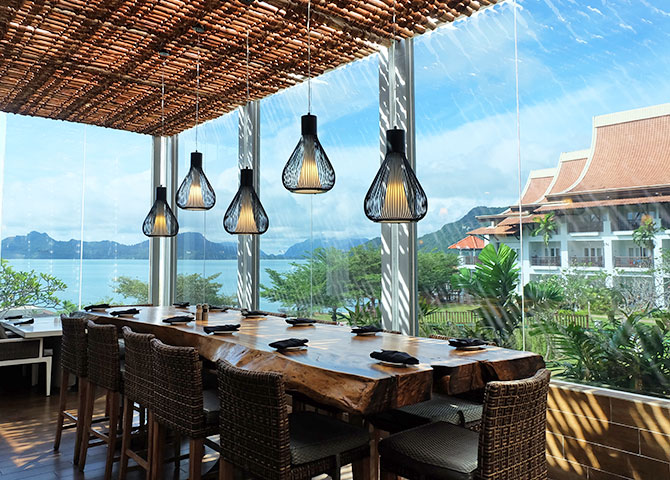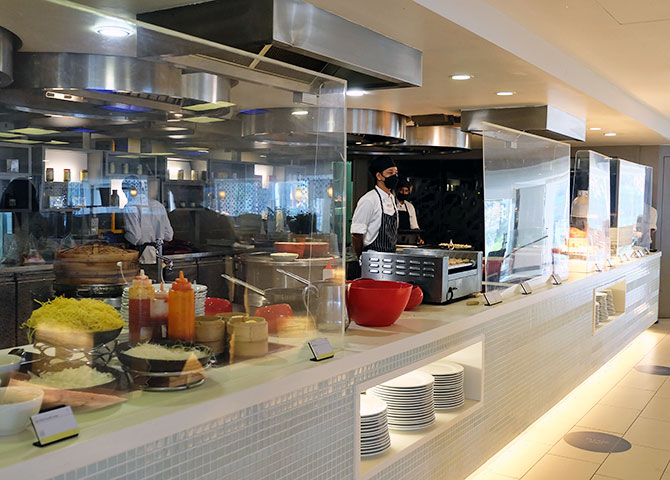 I've heard pleasant anecdotes of the breakfast buffet at Seasonal Taste from friends, and I'm pleased to report the same. The bountiful spread had everything from local favourites to Asian delights to continental classics, including nasi lemak, noodles, sushi, pastries, and salad (featuring fresh greens from the resort's on-site hydroponic farm). It's worth noting that the assisted buffet format (to minimise physical contact) requires more hands on deck, so some waiting time is expected at some of the stations.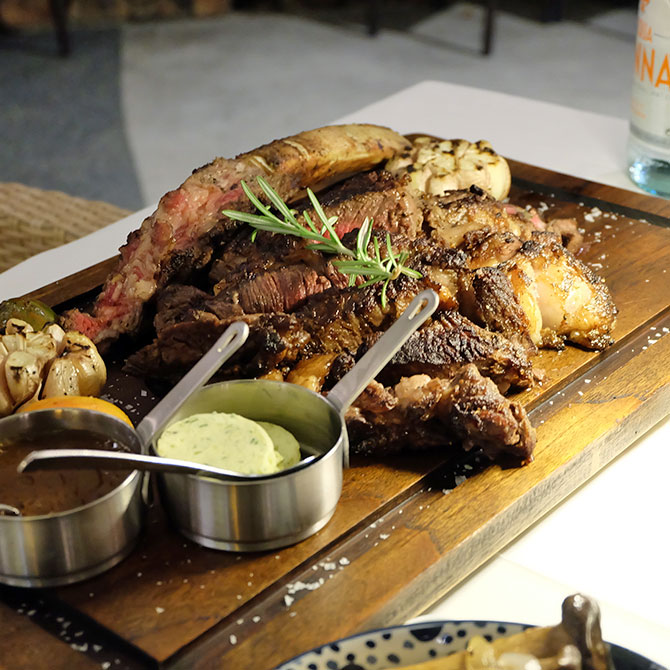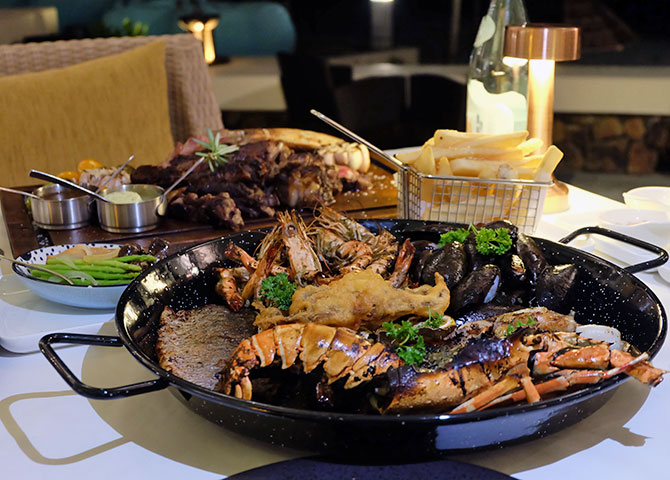 My dining experience at the resort's signature restaurant, Tide, was no less rewarding. A highlight was the Australian Wagyu Tomahawk 1.3kg I had for dinner on the first night. Arriving on a massive platter that could easily feed up to four, the beef was cooked perfectly medium rare as requested, offering a burst of flavour with each tender bite. The Seafood Platter was equally generous with portions—as with every other dish I ordered at the resort, including in-room dining. The photos in the gallery above speak for themselves.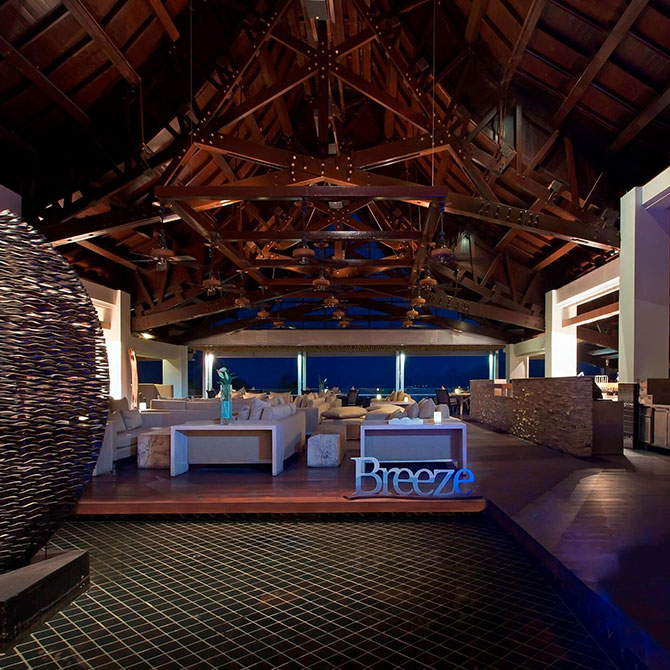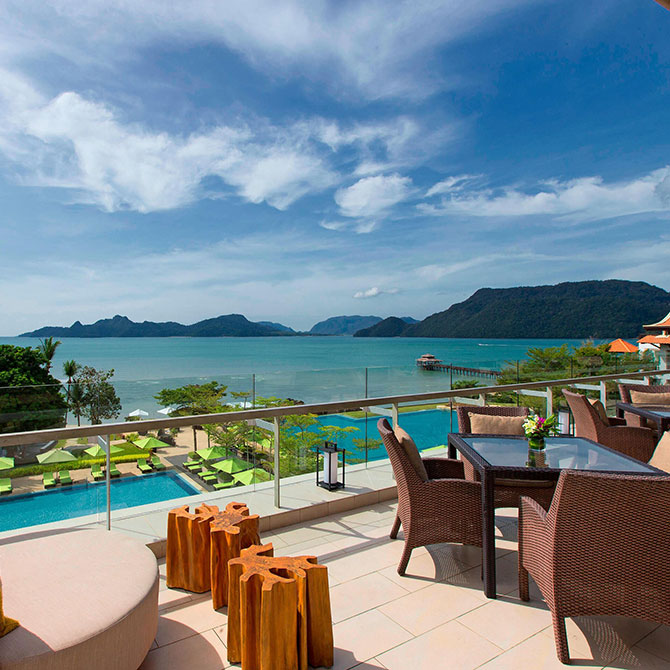 Suffice to say, those with big appetites will meet their match here. As for beverages, I had possibly the best Blueberry Smoothie in my life (at least that I can remember) at Tide, and decent cocktails at Breeze Lounge. The latter comes with a side of live entertainment, too (every night except Mondays).
SPA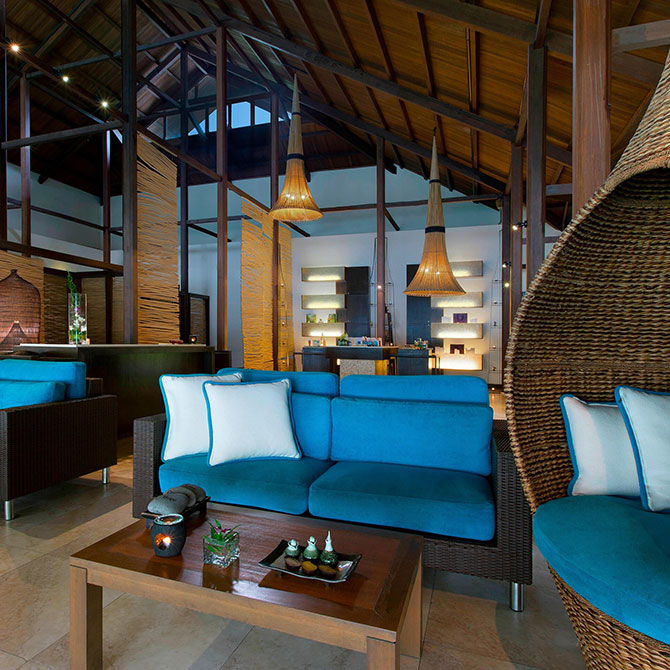 A trip here wouldn't be complete without a spa treatment to complete the experience. During my visit to The Heavenly Spa By Westin™, I was assured that precautionary measures have been taken to reduce physical contact and maintain good hygiene as much as possible. For instance, there are separate waiting areas for incoming and outgoing guests to ensure social distancing and privacy. In addition, therapists are required to wear face masks and disposable gloves at all times—even during massages—and beds are sanitised after every treatment.
The spa menu encompasses a wide range of treatments derived from Malay, Ayurveda, Turkish, Swedish, and Indonesian modalities. Given that I had a minor knee injury at the time, the therapist was also able to recommend and tailor the appropriate treatment for my needs. Needless to say, I walked out of the room feeling more relaxed and rejuvenated than when I entered.
FINAL VERDICT
Truly a destination in its own right, The Westin Langkawi Resort & Spa promises something for everyone with its comprehensive range of accommodation, recreational facilities, dining venues, spa treatments, and other programs that can be personalised to your travel preferences. Based on my 3D2N stay, I can attest that the resort lives up to Westin's "Six Pillars of Well-being": Sleep Well, Eat Well, Move Well, Feel Well, Work Well and Play Well.
Whether you're looking for a fun-filled getaway or private retreat in Langkawi, The Westin Langkawi Resort & Spa is definitely a destination worth your consideration.
Address: Jalan Pantai Dato Syed Omar, Kedah, Langkawi, Malaysia
For reservations and enquiries, visit www.westinlangkawi.com or call +604 960 8888.
Read more hotel and resort reviews here.
| | |
| --- | --- |
| SHARE THE STORY | |
| Explore More | |