Most people head to Japan over three key seasons: Spring (for the cherry blossoms), Autumn (for that red and gold foliage) and Winter (skiing in Niseko is still all the rage). Come summer time, you don't hear a lot of Malaysians talk about planning a trip there, understandably so considering we have to deal with hot weather in Malaysia anyway.
However, Japan has a treasure trove of different sights and experiences all-year round too. Most flower parks (and we mean fields of sunflowers or lavenders) are open, there are matsuris (festivals) at most temples or shrines and the wide variety of tasty summer foods (somen, kakigori, hiyashi chuka and more). And then, there's Universal Studios Japan in Osaka, which has been ranked the fourth most popular amusement/theme park in the world. Even if your flight lands in Tokyo, it's only a bullet train ride away (and gives you a reason to add another city to your itinerary) and here's why it's worth the trip (complemented with tips for a fuss-free time).
1. The Wizarding World of Harry Potter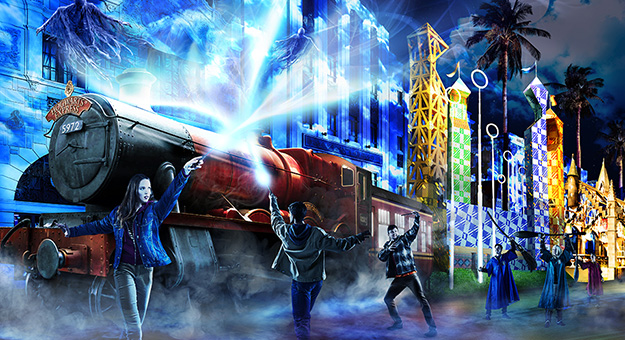 It's the only one in Asia and it's truly magical. There's the exciting row of shops in Hogsmeade which leads to the Hogwarts castle that comes complete with the Black Lake, making the shot even more picture-perfect. While you're there, get a wand. The "magical" ones come with a map of "secret" spots where you can cast spells with it (make water fly out of a cauldron, fire shoot out from the chimney, and more). Not forgetting the various thrilling rides and the oh-so-delicious Butterbeer, which includes a frozen version in the summer. Caution: You'll be really tempted to literally shop till you drop there.
Tip: During peak times, you might be required to get a timed entry ticket to enter the world at a specific time. Avoid this by 1) making it your first stop when the park opens, 2) go on a weekday for lesser crowds, 3) visit in the summer, or 4) get the Universal Studios Japan Express Pass. The pass includes a timed entry ticket (so you don't have to rush to the meeting points or machines to get one) and more importantly, you'll get to skip the queue (even if you get there first thing in the morning, you might have to wait for as long as one to two hours during non-peak season) for the Harry Potter and the Forbidden Journey™ and Flight of the Hippogriff attractions.
2. Minion Park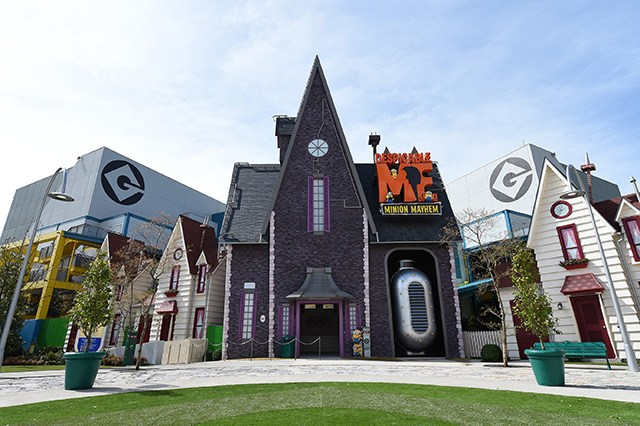 It's Universal Studios Japan's latest themed area and it's a mayhem of minions. There's a 4D Despicable Me Minion Mayhem ride (another very popular attraction which is included in the Express Pass), minion-themed food and snacks, carnival game booths and the Minion Parade. Expect cuteness overload, multiple photo spots and plenty of locals dressing up like the characters from the movie.
Tip: The best things about Universal Studios Japan are the souvenirs and the Minion Popcorn Bucket is arguably one of the cutest collectables. Even better, once you have the bucket, you can easily refill with more popcorn from any of the pop-up snack stalls around the park. Avoid getting it at the souvenir shops but at these said pop-up stalls. One, it's a shorter queue and two, some of them offer limited edition ones that you can't find at the shops.
3. The Flying Dinosaur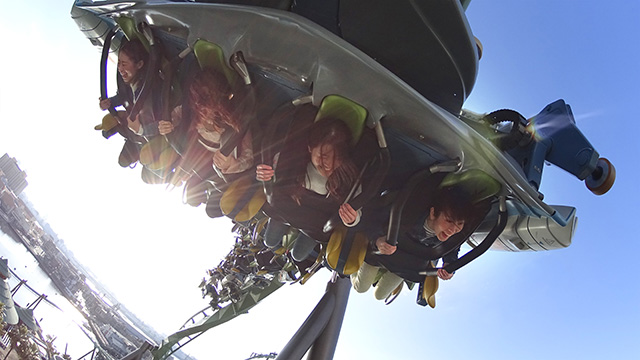 It's one of the most popular attractions in the park and with good reason too. The ride seizes thrill-seekers in a prone position (imagine an out-of-control Pteranodon grabbing you with its claws from behind) and takes off towards the sky for a good (and almost dizzying) 360-degree view of the Jurassic Park world. According to its website, the state-of-the-art coaster features the world's longest track at 1,124m, and furthest initial drop (the first drop is measured at 37.8m) among 22 operational roller coasters worldwide.
Tip: As with most thrill rides, the queue can be horrendous. You can't do much with your companions on a non-stop roller coaster ride anyway so why not join the Single Rider line instead. It's usually much faster but considering the popularity of The Flying Dinosaur, even that could take up to a few hours. The Express Pass could cut that down to an average of 60 minutes in line, on the weekend.
4. Universal Spectacle Night Parade – Best of Hollywood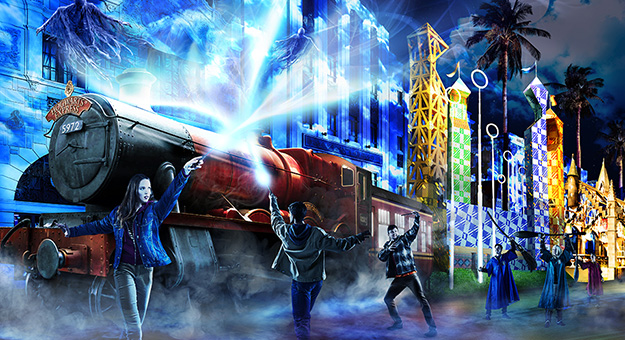 The return of this night parade is another good reason why you should visit Universal Studios Japan soon as its run ends later this year. As the name suggests, it features some of the park's Hollywood best – Minions, Jurassic World, Harry Potter and Transformers – all gathered for a 50-minute, 587-metre parade, complete with floats that reach as high as 9 metres, which uses projection mapping technology.
Tip: For the best view of the night parade, there's an exclusive viewing area accessible with the Universal Studios Japan Night Parade Admission Ticket. You won't want to spend precious time (extra time which you could use at more rides, shows or souvenir shops!) reserving a spot for the parade, right?
How to book online
There's a lot to do at Universal Studios Japan and a lot of ways to ensure a hassle-free experience. It may sound overwhelming with the various passes but the good thing is you can purchase everything online, before your trip. One of the best ways to do this is via Klook, an authorised global partner of Universal Studios Japan. With Klook:
 It's instantly booked.
Whether it's the entrance ticket or any of the Express Passes, the price is almost similar to its original retail price – if not better, when they have deals.
All the passes are considered open tickets so you can go any day (before the expiration date), keeping your travel schedule quite flexible.
You don't have to worry about forgetting your tickets as Klook uses e-vouchers so all you have to do is scan the QR code at the automated entrance gantry.
Final tip: The opening times for Universal Studios Japan may vary from day to day so do always check out the website before heading off. Most importantly, have fun and don't say we didn't warn you about the shopping.
Photos provided by Universal Studios Japan 
™ & © Warner Bros. Entertainment Inc. Harry Potter Publishing Rights © JKR. (s18) 
Despicable Me, Minion Made and all related marks and characters are trademarks and copyrights of Universal Studios. Licensed by Universal Studios Licensing LLC. All Rights Reserved. ™ & © Universal Studios. All rights reserved. 
™ & © Universal Studios & Amblin Entertainment. ©Universal Studios. All rights reserved.
| | |
| --- | --- |
| SHARE THE STORY | |
| Explore More | |