Nowhere else in Kuala Lumpur is as flourished as Bukit Bintang and it's as if even more can be done to heat up its hot spot. There may already be a wide variety of accommodations—of every level—within the city but Pavilion Hotel Kuala Lumpur proves necessary. It's only fitting that such a popular shopping destination be fitted with a hotel for extra convenience—especially for business travelers and those with a higher shopping interest.
The additional "Managed by Banyan Tree" attached to its name might have caused some confusion when it was announced since it sounded like there were two Banyan Tree properties but rest assured, the Pavilion Hotel Kuala Lumpur is still very much its own entity though the Banyan Tree Kuala Lumpur is certainly at a more luxe level.
Located adjacent to the Couture Precinct extension, there are two connections between the hotel and the mall:
1. Take the elevator near Laduree
2. Take the escalator near Mikimoto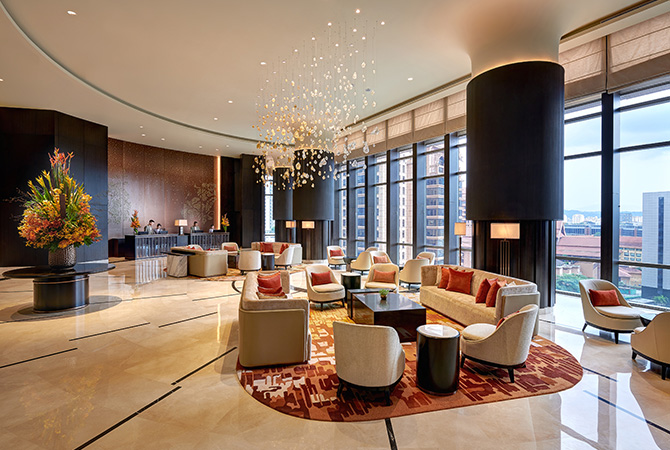 Pavilion Hotel KL Check In
Like many hotels these days that favour a sky lobby, check-in is done on the 8th floor and like its inviting interior, with a huge floral centrepiece and artsy lighting, the staff was warm, friendly and eager to please. If anything, this level of service was enough to get into my good books. My only peeve with sky lobbies—should I be driving—is that I often need to change lifts. If you are parking your car at the hotel, you'd take one lift to the sky lobby on the 8th floor, then proceed to a different lift to access the rooms. That being said, this ensures better security for the hotel guests.
THE ROOMS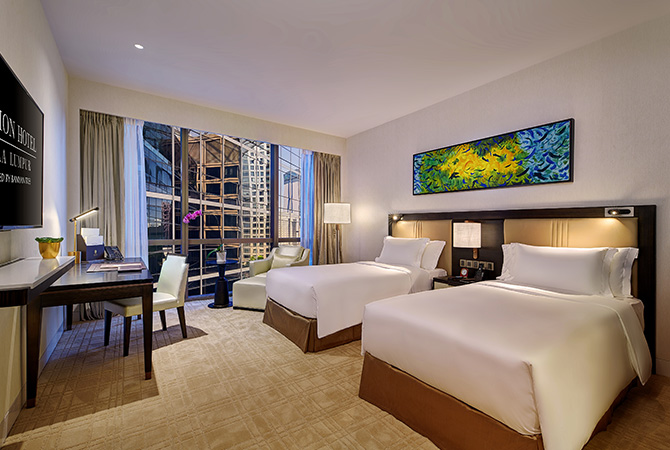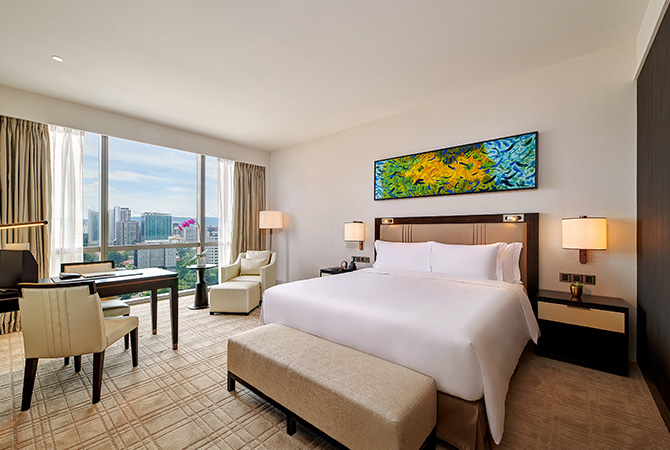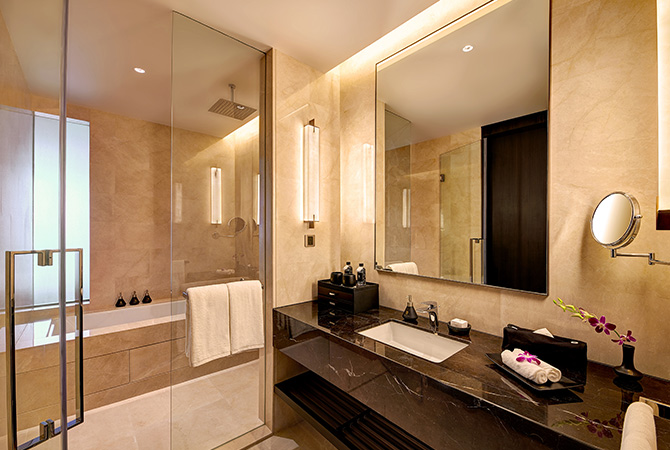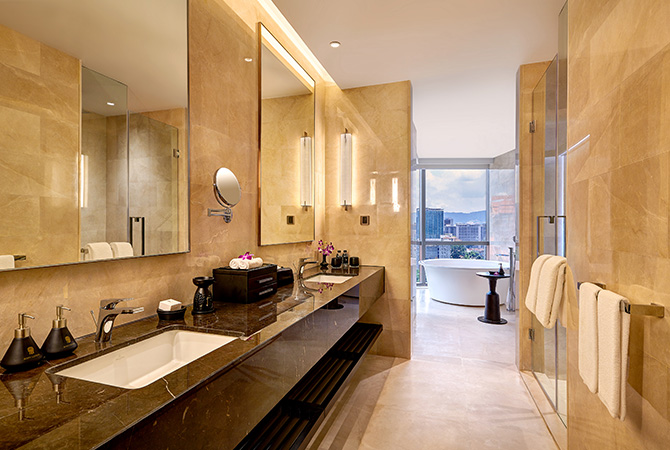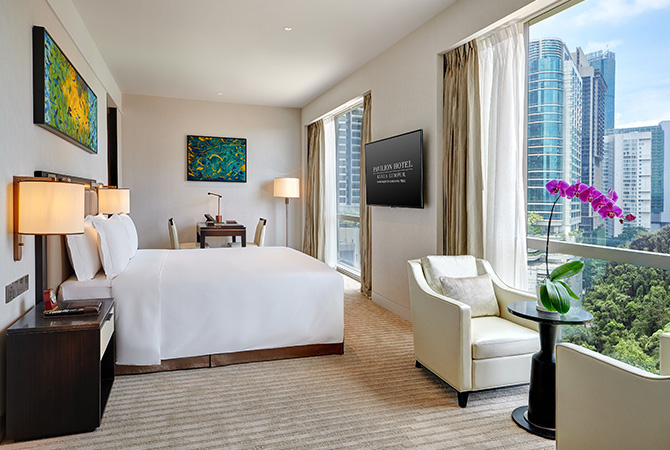 As a recap, here are the official numbers: A total of 325 rooms and suites. This includes the ones on the four dedicated club floors where these guests would have exclusive access to the Club Lounge for light bites or cocktails, or an alternative spot for breakfast. I stayed at the Grand Oasis room with the City view—which essentially doesn't overlook much due to the surrounding construction work being done but give it a year or two and this would surely change. The other view, I'm told, faces the Courtyard area of the hotel. With an area of 42 to 60 sqm, the room has more than ample space and you'll be glad to know, there's a bathtub. My consensus is that the room is designed with comfort first in mind, and interior touches second.
THE FOOD
When you have a mall next door and even more eateries (be it street food or well-recommended restaurants) beyond the street outside, it might be tough to compete for your guest's affection. But Pavilion Hotel Kuala Lumpur doesn't aim to compete but rather complement. For those who prefer to stay within the comforts of the hotel, there are two restaurants and one "haven for whisky lovers".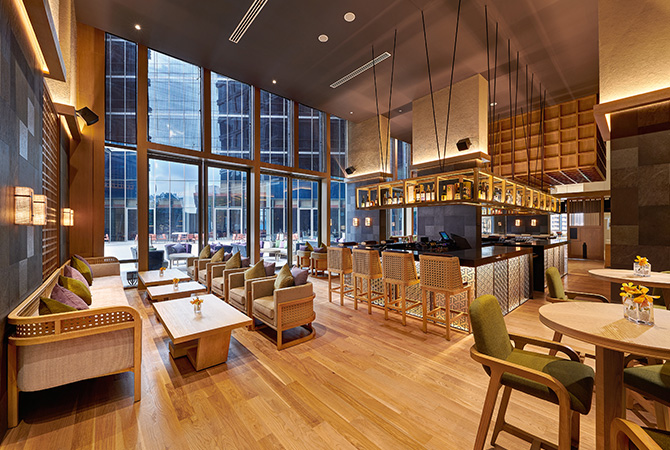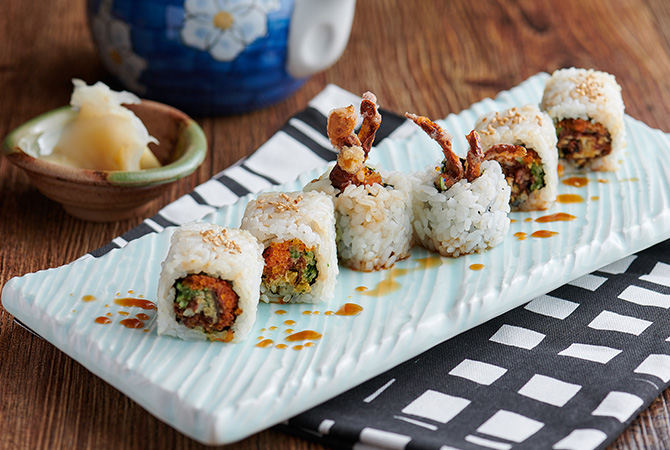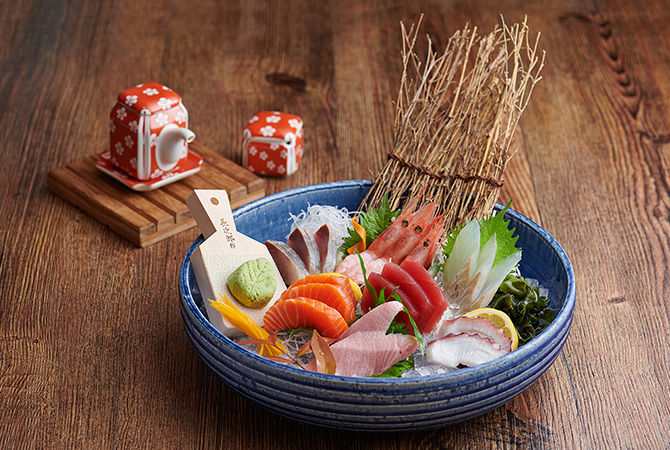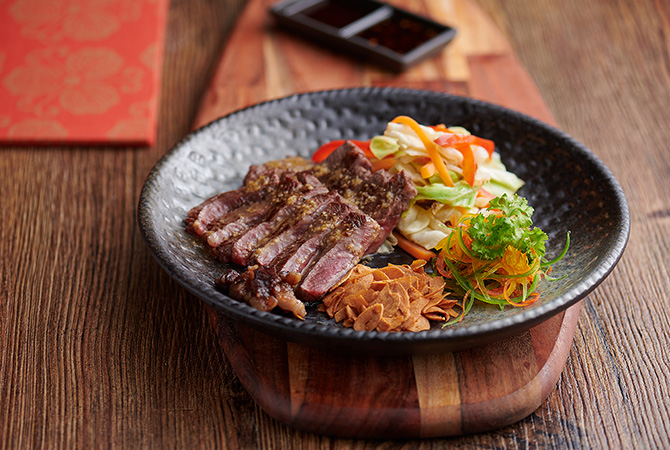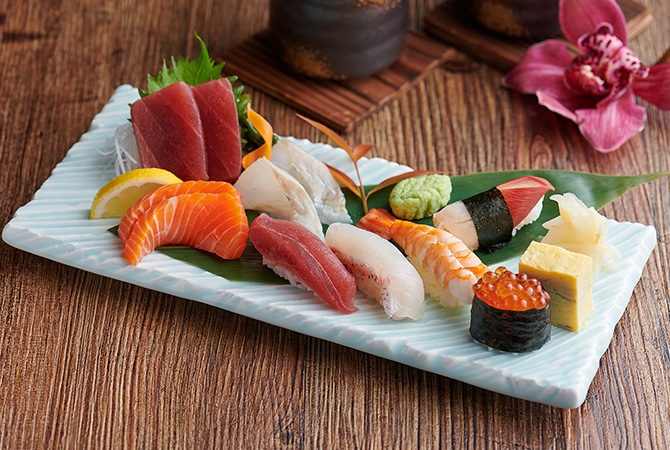 The Courtyard is their all-day dining restaurant ready to serve a colourful and flavourful spread of Malaysian favourites be it a la carte or buffet-style; while our personal favourite of the two—and now on our list of favourite Japanese restaurants in KL—is Ebisu where the chef effortlessly serves Japanese cuisine with a twist. The sashimi was fresh, the steamed dishes such as the Steamed Egg Custard with Crab Meat & Salmon Roe I had was a beautiful mix of flavours with a silky soft texture (as good chawanmushis do), and the grilled cod fish preserved with miso paste was, though a tad salty to my sensitive taste buds, was delightfully paired with a lighter companion—a flawless tamagoyaki (Japanese omelette). The latter is a clear mark of a true Japanese-trained chef. Both of these restaurants are on the same level as the sky lobby.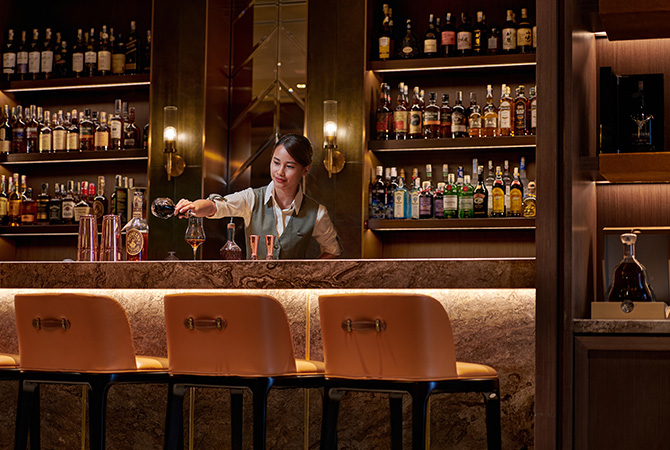 Whisky Cove Pavilion Hotel KL
Head down to Level 7M via the first lift for the general public and you'll find Whisky Cove which boasts over 100 types of whiskies from around the world and serves them in any way you like them. That's one way to end either a restful or an eventful day.
THE FACILITIES
At the top of the hotel, on Level 18, are the Sky Gym and Rooftop Infinity Pool. Both are gorgeous sites though the pool doesn't face any particular landmark, which is great as that elevates its 'infinity' illusion. The gym, on the other hand, may face the KL cityscape up-close but with the floor-to-ceiling glass windows, it's truly aesthetically pleasing. But true rejuvenation can be found at the award-winning Banyan Tree Spa. Yes, similar to the one at its neighbouring hotel by the same management except for the fact that it is here where you can find the brand's popular Rain Mist therapy.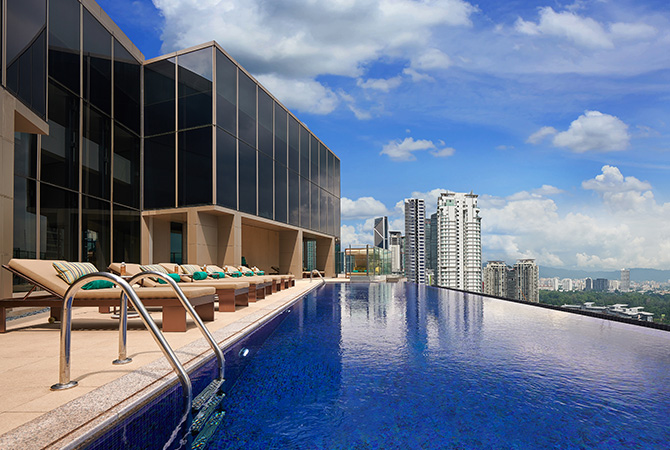 Pavilion Hotel KL Infinity Pool
Last, but not least, event spaces. Pavilion Hotel Kuala Lumpur features a pillar-less ballroom that can accommodate up to 450 guests and a unique multi-event venue which they call The Crescent, which can seat 120 people in a banquet setting. There are also five fully-equipped meeting rooms that are able to fit 40 people.
THE VERDICT
So the question remains: As a local, is it worth considering as a spot for a staycation? Yes—for the fact that it's at a convenient location, great for shopping and covers all your needs (especially the Banyan Tree Spa, in our opinion). As a tourist? Even more so. But if your 'needs' include a strong art and design story, this is the one box I wouldn't necessarily tick.
OPENING OFFER
To celebrate the opening of Pavilion Hotel Kuala Lumpur, the hotel has an Opening Celebration package where guests can book a room from MYR498+ per night and enjoy daily buffet breakfast for two and 15% savings on dinner at The Courtyard. In addition, guests will enjoy 30% off full body massages at Banyan Tree Spa and 15% off Banyan Tree's retail products.
The offer above is valid till end of June 2019. Guests can make a reservation by calling 03 2117 2800 or emailing to [email protected]. For more info, please visit the website.
| | |
| --- | --- |
| SHARE THE STORY | |
| Explore More | |