As someone based in Hong Kong, I can tell you that when a long weekend comes along, half the town is out the front door. One of the benefits of moving to Hong Kong is that I've suddenly found myself closer to a whole new list of countries (au revoir Bali!), with the Philippines being one of them, just a two hour flight away.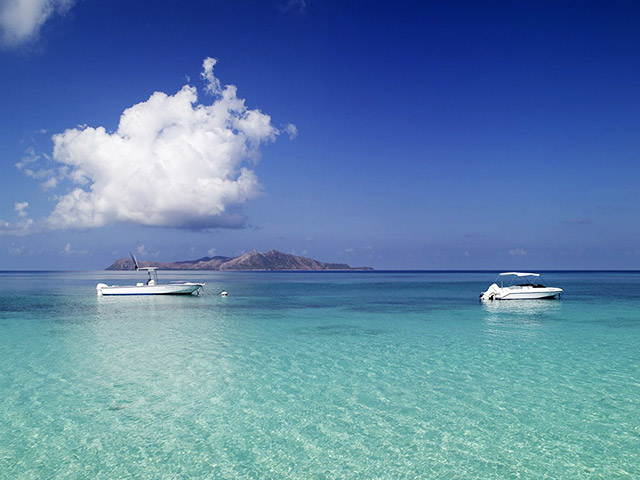 Now albeit being home to over 1,000 islands, the Philippines remains somewhat unchartered territory for most of us, namely because it takes a bit more effort—an extra flight via domestic airlines or seaplane to get to these hidden gems. One of these hidden gems is no doubt the Amanpulo on Pamalican Island, in Palawan, iconic for its white sandy beaches, turquoise waters and reputation as the Philippines' most exclusive resort (with an exclusive rate of US$1,500++ a night!). And as Palawan itself was named 'The Most Beautiful Islands in the World' by Condé Nast Traveller, I had great expectations for this particular picturesque piece of paradise.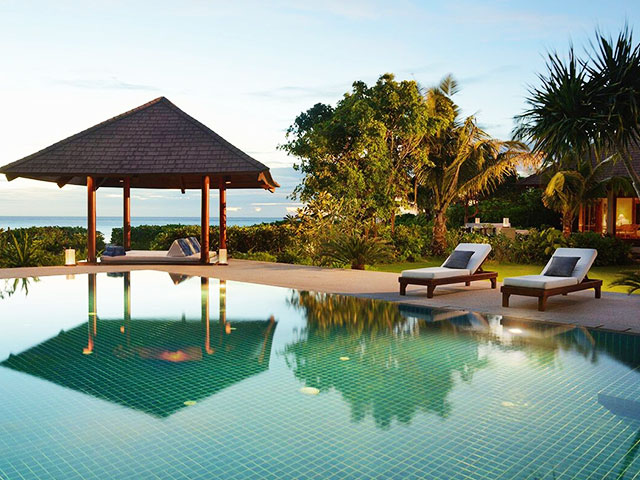 Getting there: Once you arrive at Manila airport, your Amanpulo representative will whisk you away in a black Mercedes-Benz to a private airport nearby to relax and wait at the Aman lounge. And then, it's time to board the seaplane—but don't confuse a seaplane with a private jet. Whilst small, the seaplane is a tad noisier due to the propellers. Though the hour long flight flies over a number of stunning islands along the way, the money shot is without a doubt the descend to the Amanpulo.
To me though, one key thing that sets the Aman apart is the service. From the moment we arrived, everyone (even the waiters at the restaurants) knew our names and where we're staying. We were given a little buggy upon arrival to drive around in—perfect for yours truly with my (still) learner's license and questionable driving skills (Tip: Do not text and buggy drive; I did nearly run into another guest and a chicken).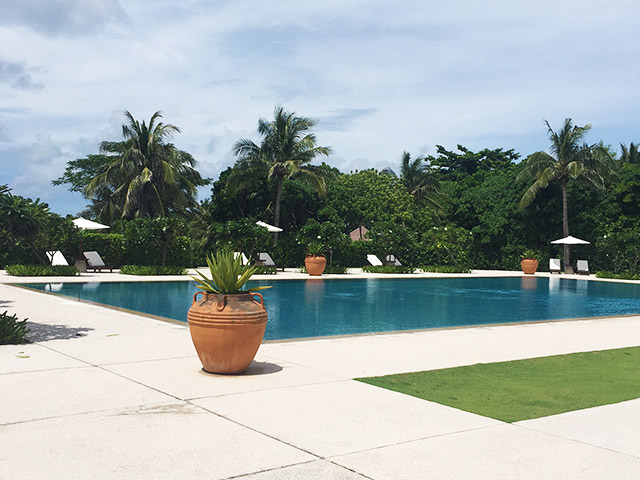 So what is there to do on a private island? A lot. From complimentary snorkelling tours to tennis lessons (even shoes are provided should you have forgotten), sailing, to world-class diving; there's no shortage of activities for the young and the restless. Or, if you're like me, you could opt to do absolutely 'nothing'! 'Nothing' of course relates to more leisure activities such as lying in bed, sunbathing, a dip in the sea, an afternoon at the spa and eating.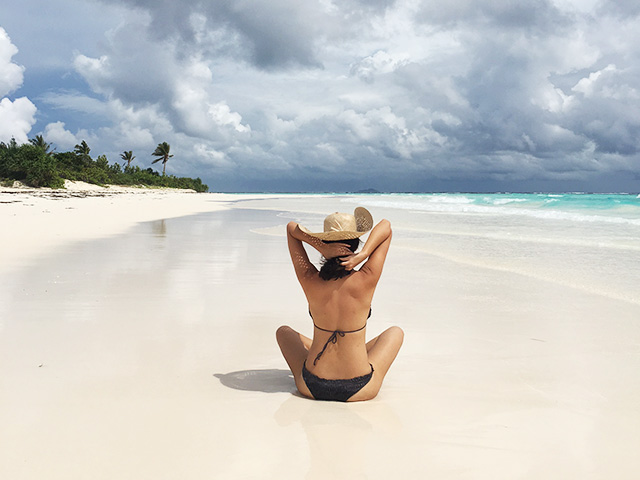 That aside, Amanpulo's beauty is breathtaking and in a league of its own; without a doubt a place I would love to return to one day. However, Palawan has no shortage of luxury resorts. Travellers may opt to head up north to El Nido, a group of sustainable islands with world-class diving where the ultra-luxe El Nido Resort encourages island hopping in style. Even further north you'll find the Two Seasons Coron Island Resort & Spa set on a picturesque sandbar, which has one of the world's top wreck diving sites plus a turtle and giant clam sanctuary. (Tip: The best part is their organic in-house spa where the deep tissue massage is a must-try!)
So if untouched beaches and barefoot luxury have been on your mind of late, then Palawan definitely will not disappoint.
Buro's mini travel guide: Sights to see in Palawan
Lake Barracuda, Coron
One of Coron's primary attractions, Lake Barracuda is especially popular among divers for its unique layers of fresh, salt and brackish water. Its temperature can also shift as high as 38 degrees Celcius. Getting there, however, isn't easy. You'll have to climb over a jagged rocky wall which ends directly in the water.
Twin Lagoons, Coron
Salt and fresh water from two adjoining lagoons meet to form one of the most beautiful sights in Palawan. Besides snorkelling, you can also go on a boat ride or swim in the clear waters.
Nagkalit-kalit Waterfalls, El Nido
Housing more than a handful of gorgeous sights of nature, it's no surprise that Palawan is the picture of untouched natural beauty with promises of adventure. To get to Nagkalit-kalit Waterfalls, you'll have to walk through several rivers for 45 minutes before you reach its base.
Puerto Princesa Subterranean River National Park
A UNESCO World Heritage Site, the park features a large limestone karst landscape with an underground river which flows directly into the sea. One of its significant characteristics is being a habitat for a very diverse species of flora and fauna. The Puerto Princesa Underground River itself was also named as one of the new 7 Wonders of Nature in 2012.
This article is written by Stephanie Chai. Follow her travels at @steph_chai on Instagram and get more interesting stories like this on WanderLuxe by TheLuxeNomad.com.
Source: https://www.buro247.my/lifestyle/travel/4-travel-destinations-for-a-family-vacation-2016.html
Related stories:
Stephanie Chai on her top 5 beautiful resorts around the world
Luxe Getaways: 5 Interesting travel experiences in Asia
Malaysia-Philippines coproduced film to compete at Venice this year
| | |
| --- | --- |
| SHARE THE STORY | |
| Explore More | |