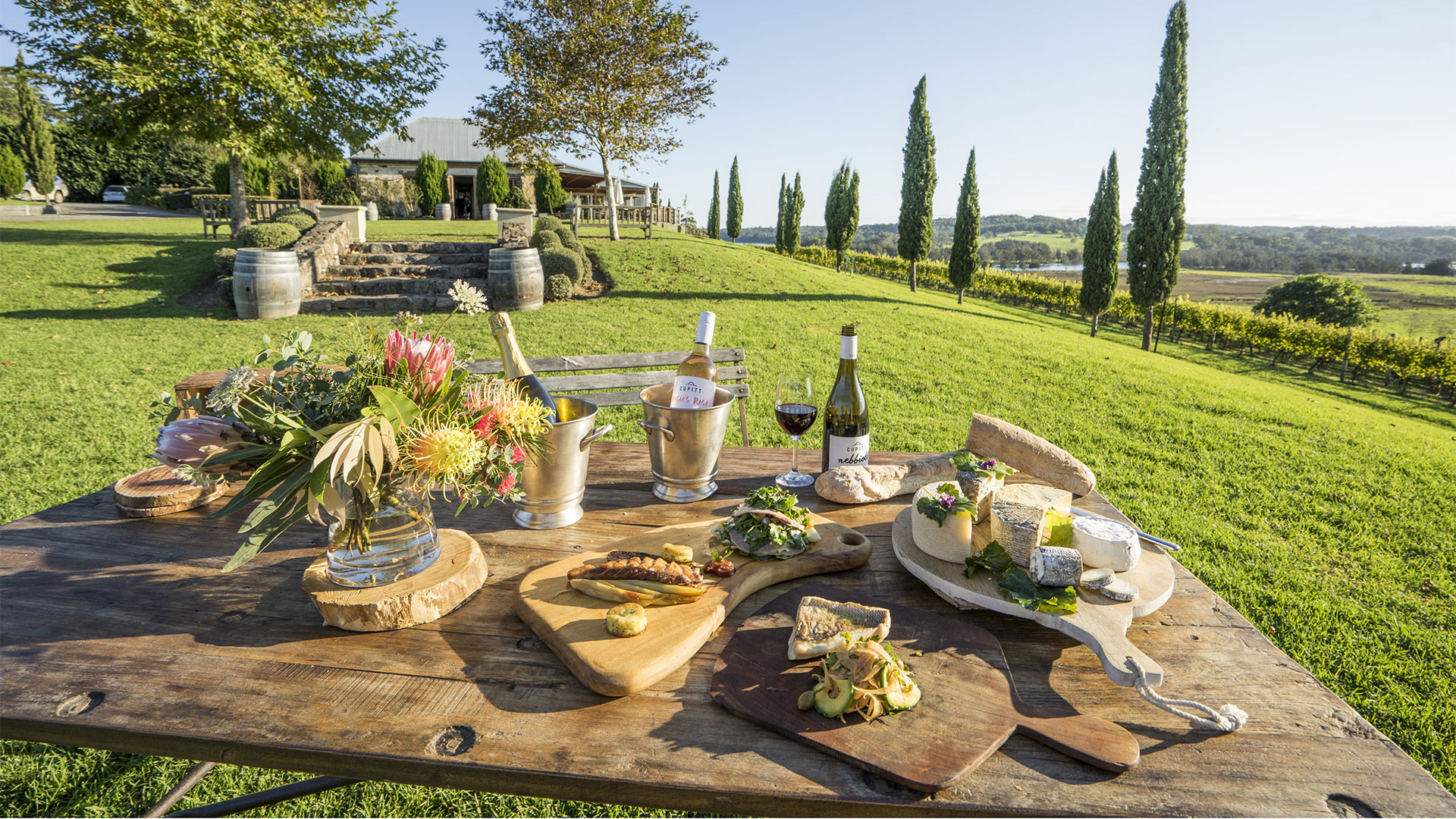 Sydney is known globally as an extremely diverse destination for a getaway, and it's also home to some of the most luxurious and opulent hotels and resorts in New South Wales, Australia. Whether you're looking for a city escape or a coastal retreat, these seven luxury stays are sure to impress. From the romantic private villas at Cupitt's Estate to the cosy Enchanted Cave in Blue Mountains, each of these properties offers a unique and unforgettable experience.
So, what are you waiting for? Take your pick from one of the luxe accommodations below and plan your holiday retreat to New South Wales, Australia now! To help ease your planning, Singapore Airlines offers flights from Kuala Lumpur to Sydney so you can experience world-class service and comfort on your journey there and back. After getting your flights sorted, find out more about NSW by heading to the Destination New South Wales site to craft out your itinerary.
1. The Enchanted Cave, Bilpin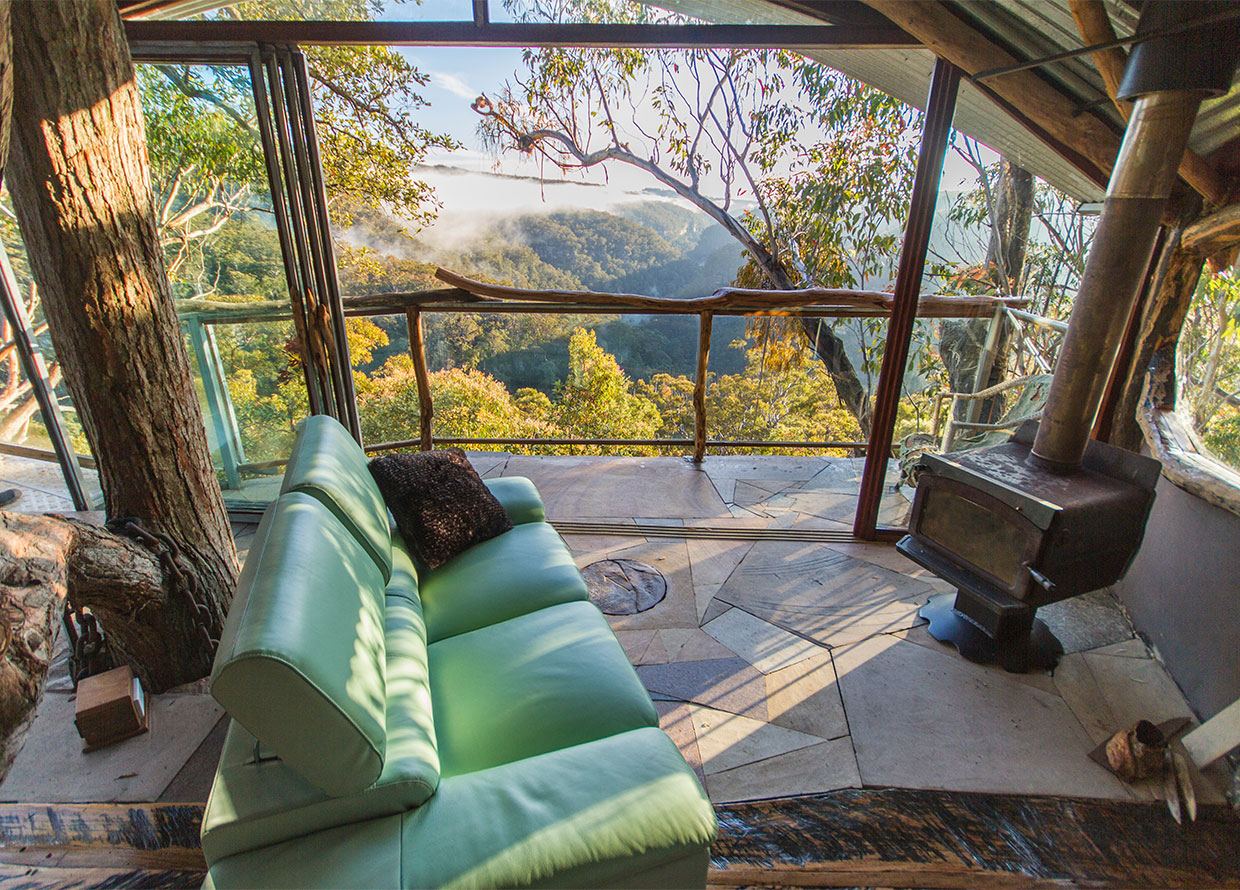 This clifftop cave is a one-of-a-kind treasure that overlooks a national park and is a haven from all the chaos and stress of the modern world. The Enchanted Cave offers an intimate retreat that lets you spend quality time with your partner while enjoying the afternoon clouds rolling over the mountains. As evening creeps in, the sky transforms into a canvas of sparkling stars as you cuddle up by the fireplace. The next day, you can explore the many nearby attractions, such as the organic farm tours that offer insights about the local produce and crops, or a nighttime tour to discover the fascinating world of bio-luminescent Glow Worms. 
Website | Facebook | Instagram
2. Eden Farm Escape, Blue Mountains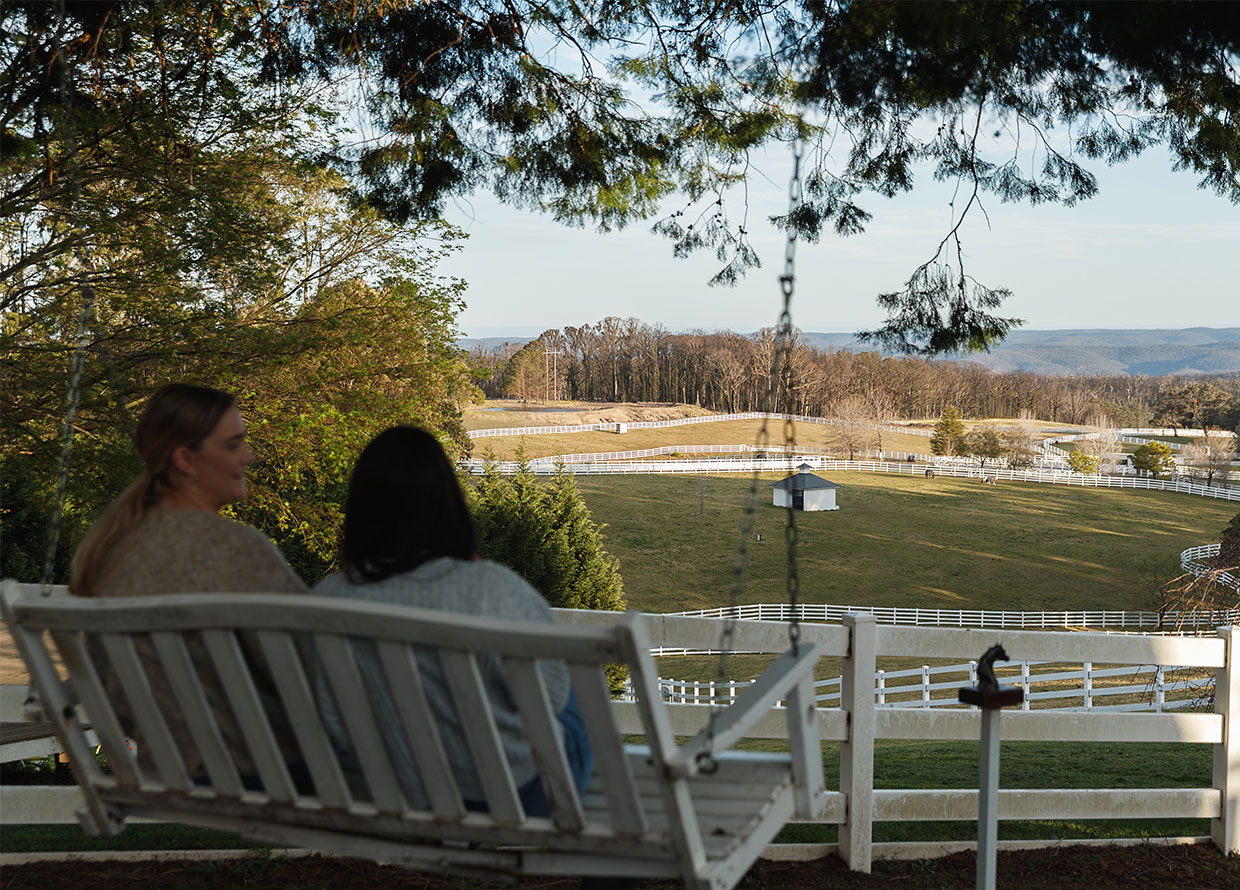 Nestled on 90 acres of white-fenced green paddocks, Eden Farm Escape by Eden Equine is a serene haven offering postcard-worthy views of the World Heritage Blue Mountains National Park. It is home to five bespoke cabins that are child-friendly, and come fully equipped with a kitchen, fireplace, a Nespresso coffee machine, and modern amenities. Guests are welcome to visit the local orchards for seasonal fruit picking, get acquainted with the farm animals onsite, book a day trip to the Blue Mountains, or explore the nature trails and bush walks on the property.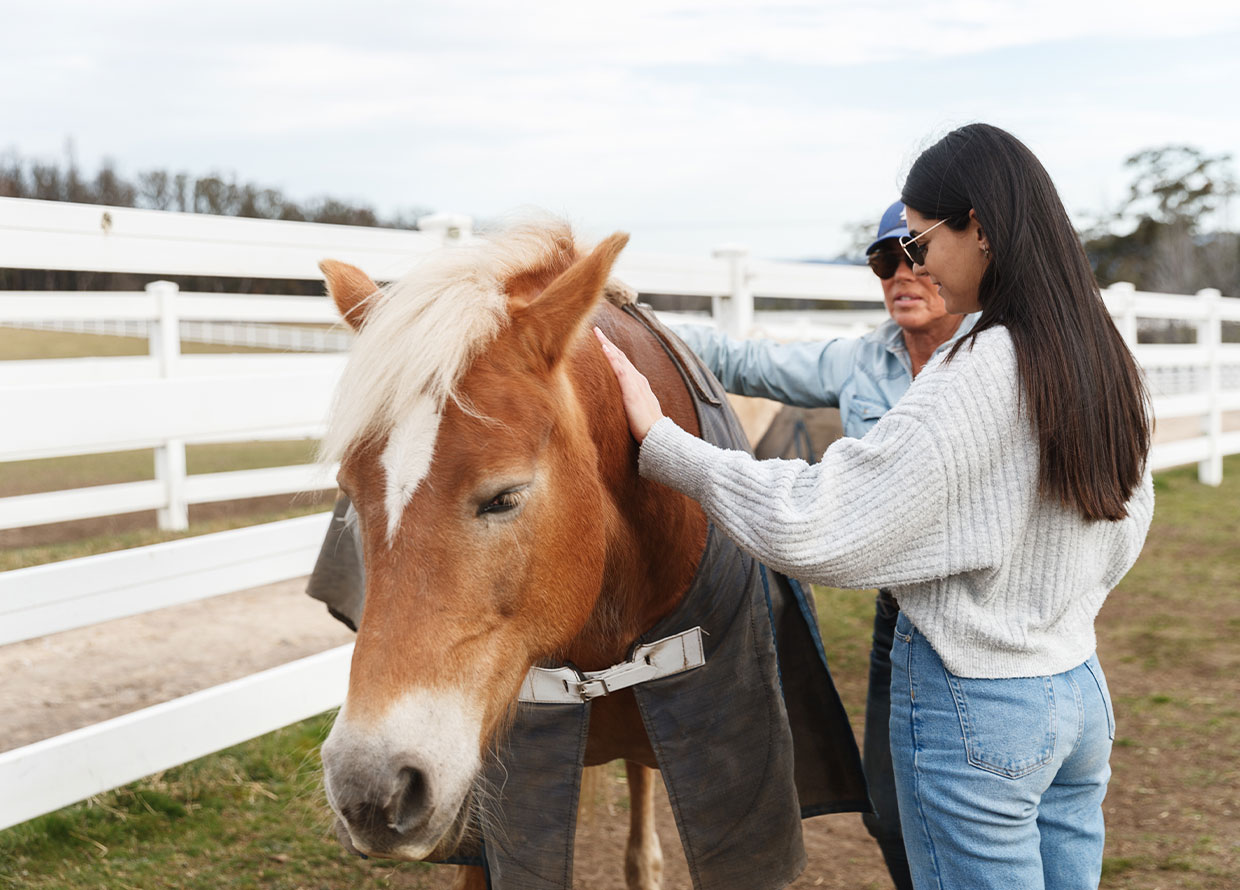 Website | Facebook | Instagram 
3. Sierra Escape, Mudgee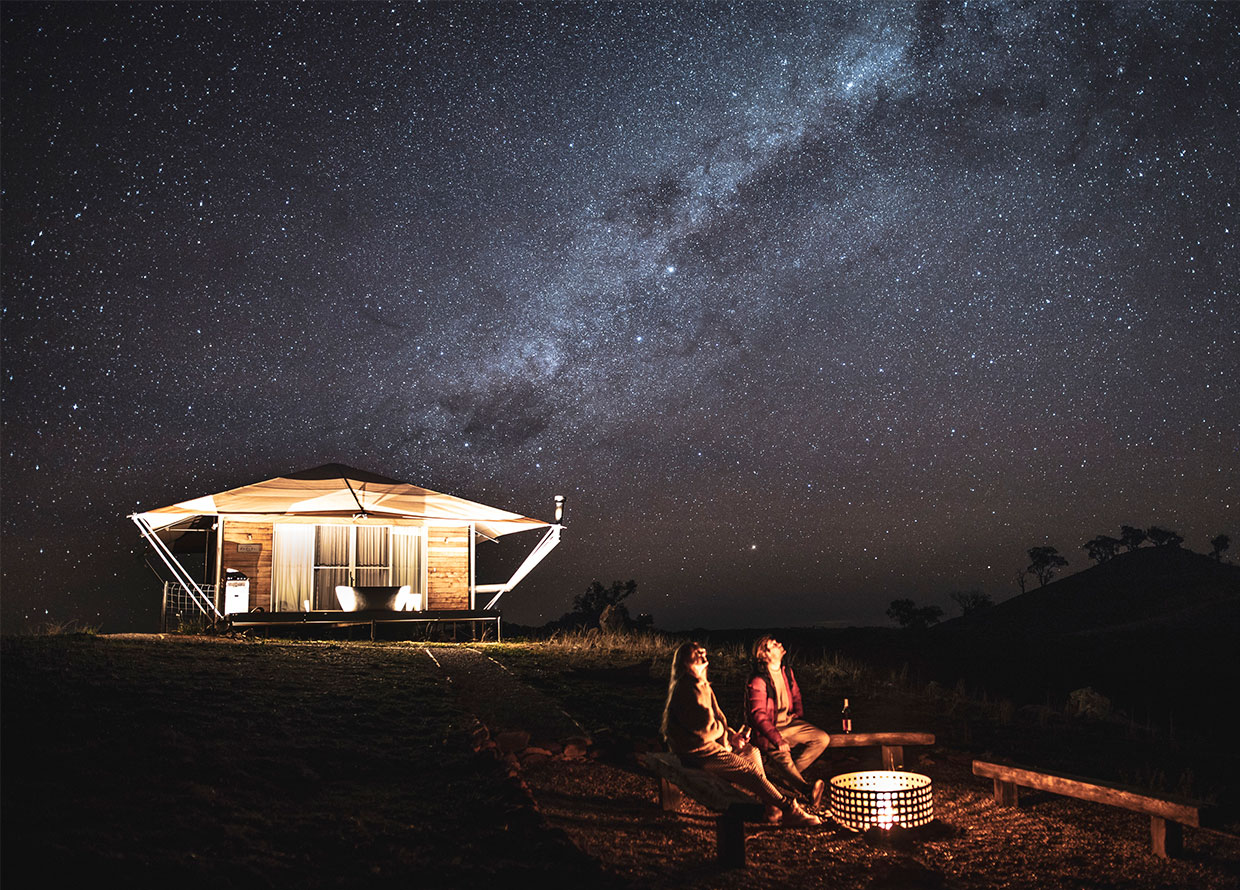 This premier, award-winning adults-only glamping experience is just a quick 20-minute drive from Mudgee, located less than three and a half hours drive from Sydney. Over here, you'll be surrounded by picturesque hills spanning 280 acres that are home to deers, native birds, and other Australian wildlife. Stay in the most comfortable glamping tents, which are Australian-made from the highest quality material to keep you warm during the winter and feature large windows that allow guests to bask in the cool summer breeze. You won't even feel like you're camping as you toast marshmallows over an open campfire, treat yourself to a relaxing bath, or just chill on the deck with a good book and a delicious glass of Mudgee wine. After enjoying a day of wine tasting in one of Australia's fastest wine regions, take a sunset stroll up to Sierra lookout for some seriously stunning views.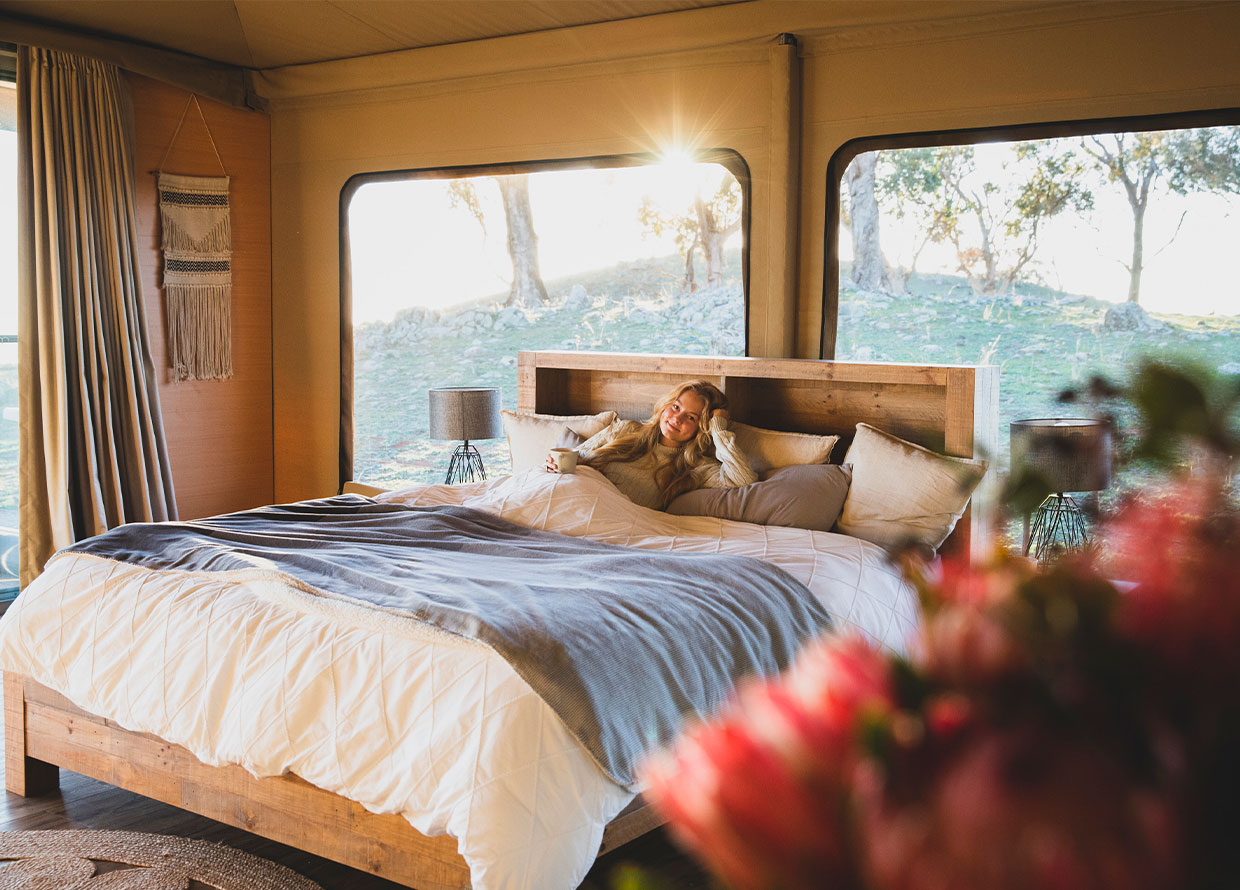 Website | Facebook | Instagram
4. Spicers Vineyard Estate, Pokolbin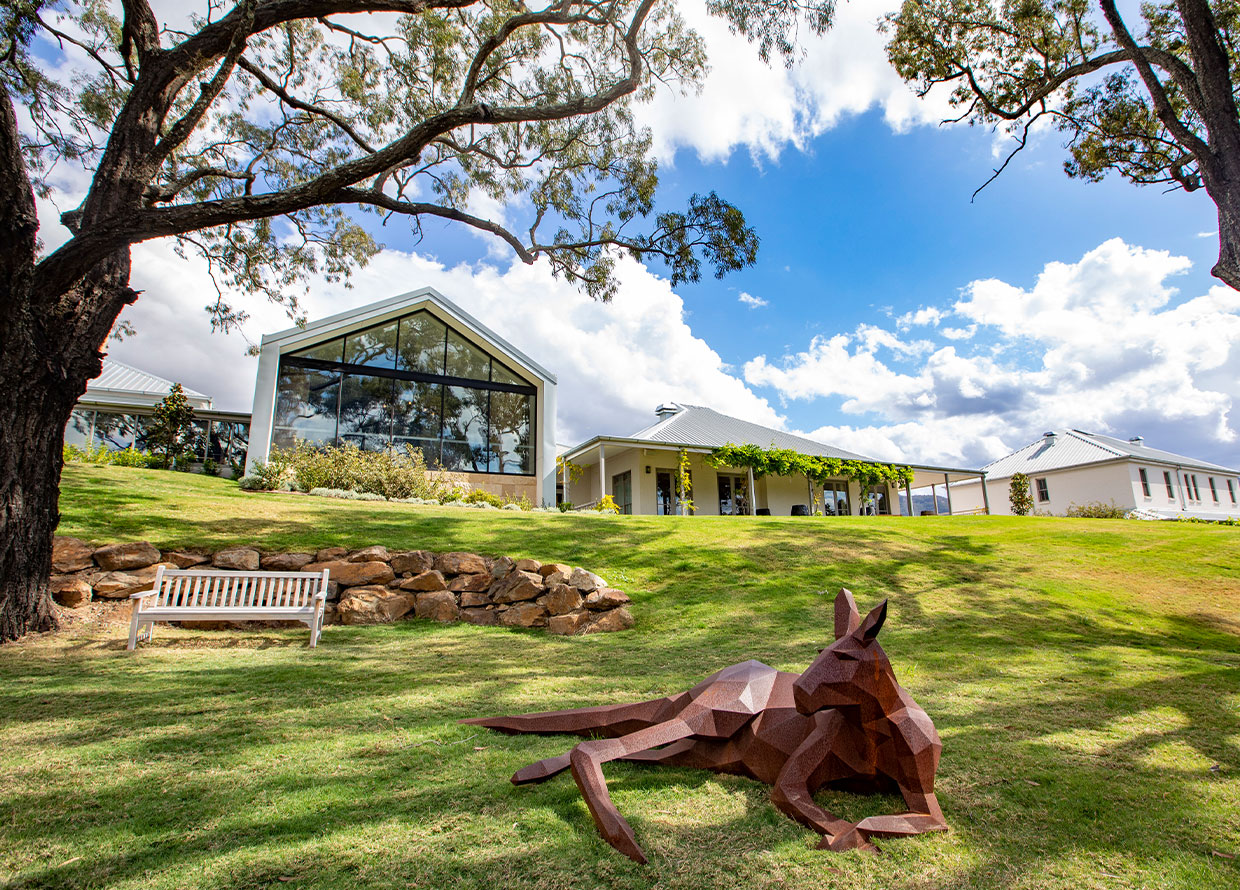 If your idea of a romantic escape involves a bottle of wine or two at your disposal, then Spicers Vineyard Estate marks the perfect spot. Set on eight acres of vineyards, the estate offers twelve well-appointed suites, a renowned restaurant and a rejuvenating spa to ensure a truly relaxing stay for the mind, soul and body. Complete with lush gardens and shaded courtyards reminiscent of the French countryside, this secluded retreat promises to pamper guests with fine food, wine and conversation amidst a romantic natural sanctuary.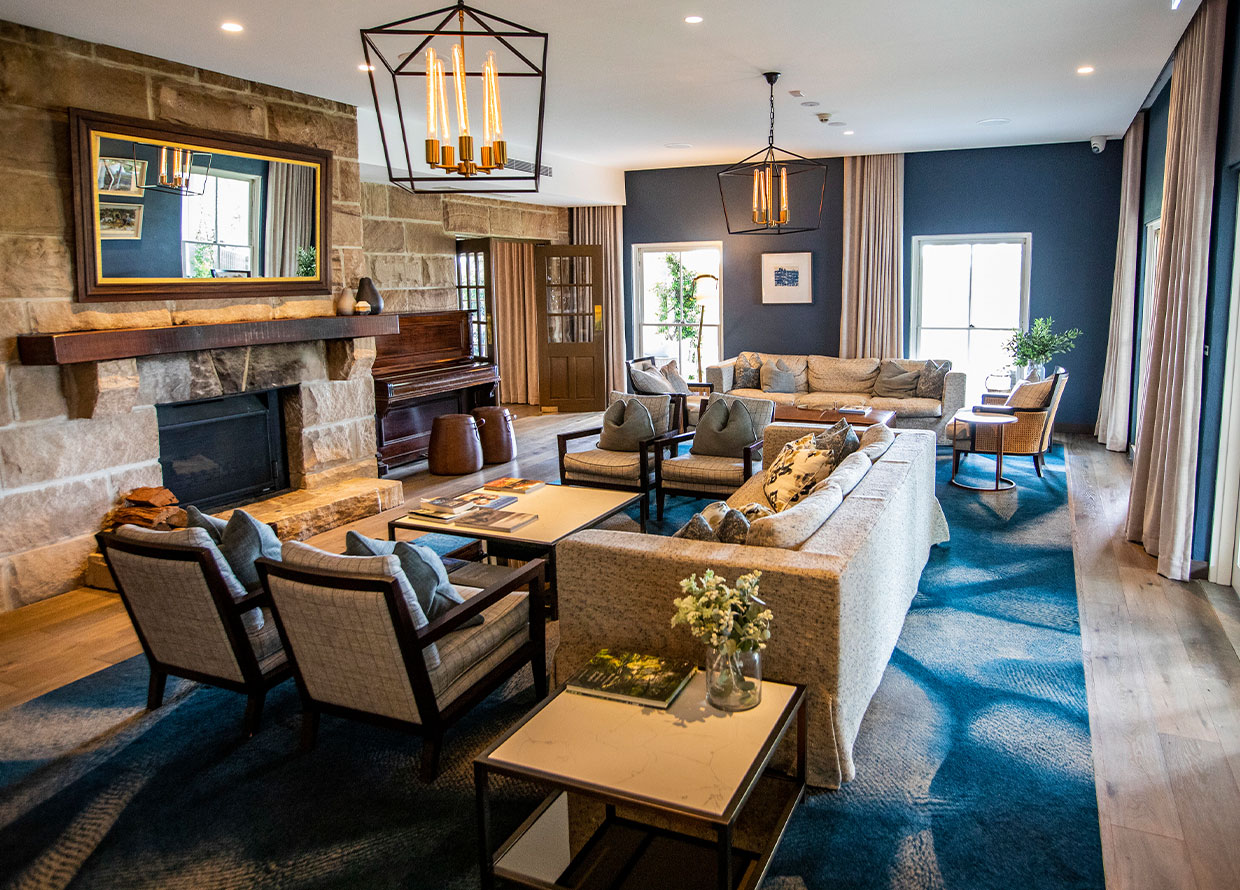 Website | Facebook | Instagram
5. The Anchorage Hotel & Spa, Port Stephens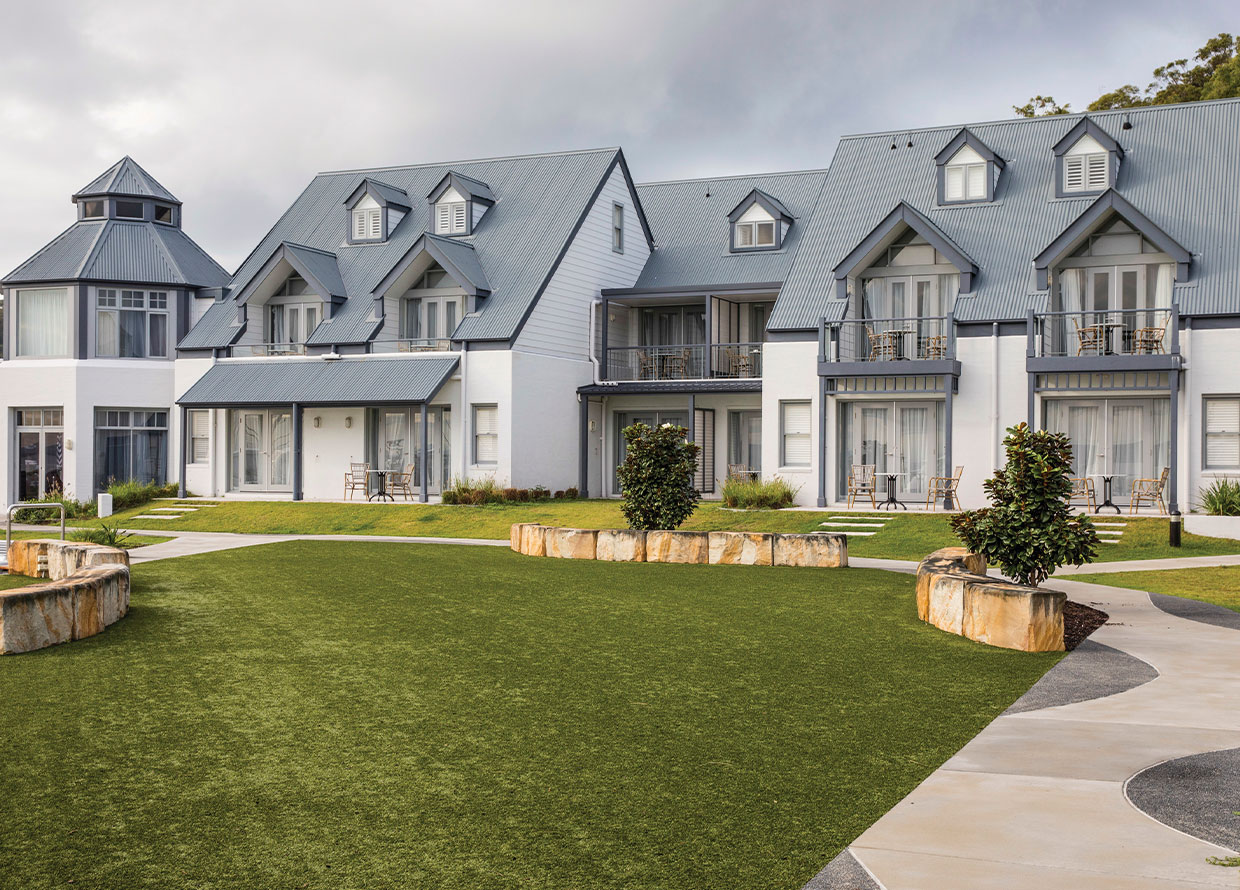 For those who prefer a seaside escape, Port Stephens is sure to charm with its idyllic beaches and beautiful bay area. The Anchorage is an alluring choice of accommodation while you're here, with its timeless Hamptons-style luxury exuding old-world nautical charm. Set at the heart of the aquatic playground, the hotel boasts sweeping vistas of the waterfront from your room patio or balcony, on top of a plethora of dining options and a premium spa to complete your stay. When not luxuriating in these comforts, there's so much to explore around the area—from exploring the Tomaree National Park and enjoying the sunrise from Tomaree Head Summit to dolphin-watching all year round at Nelson Bay or going for a sunset camel ride on the beach. If you're feeling adventurous, don't miss the award-winning sand dune adventure ATV ride over the largest coastal sand mass in the Southern Hemisphere!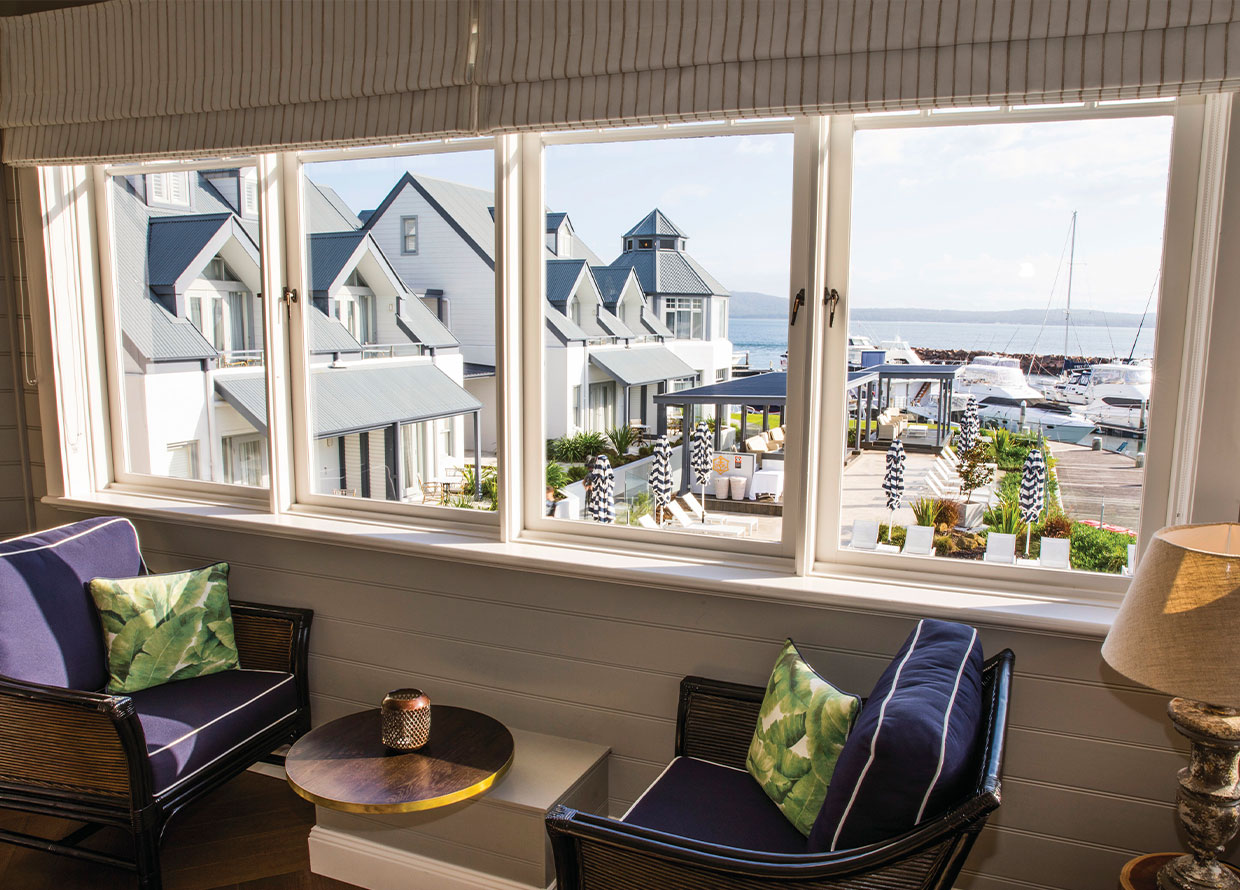 Website | Facebook | Instagram
6. Cupitt's Estate, South Coast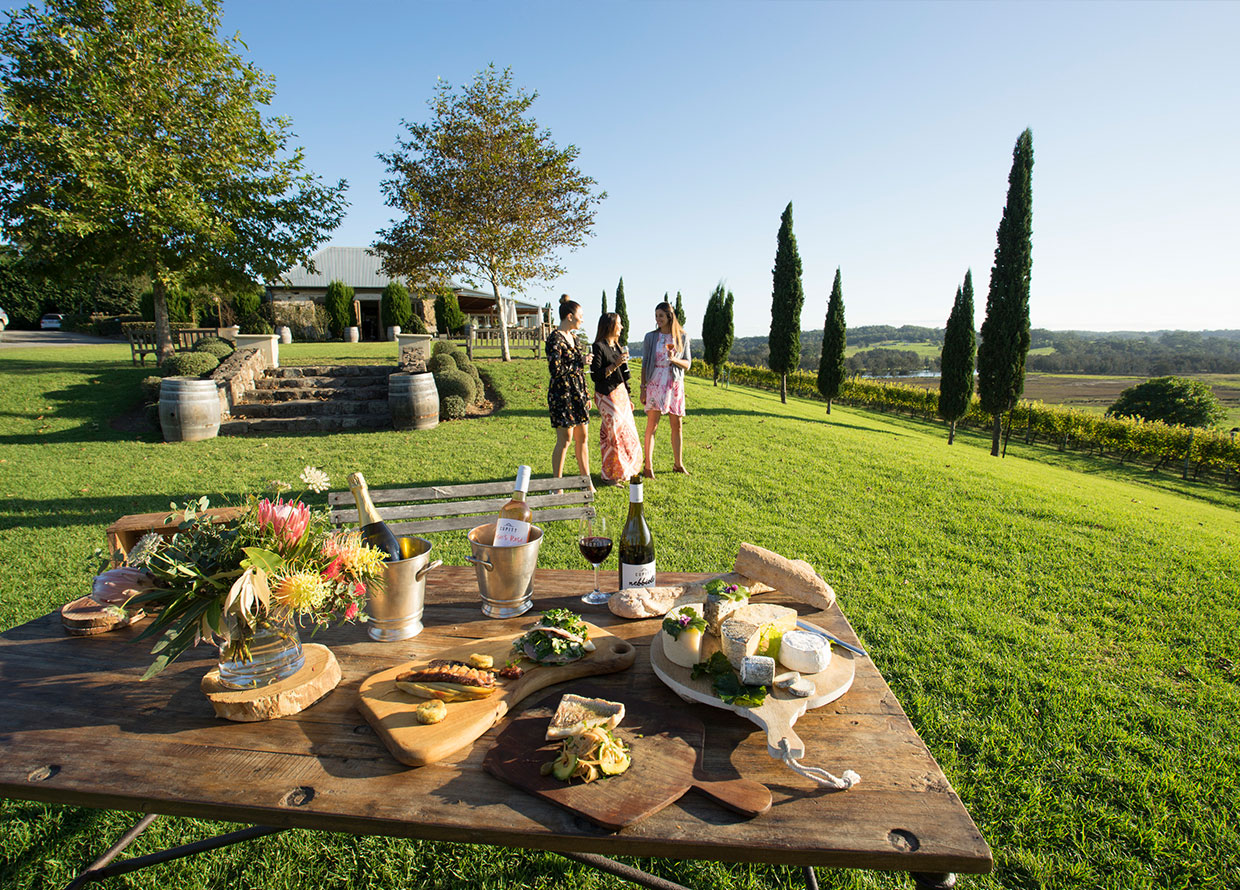 Cupitt's Estate is located on the beautiful South Coast of Ulladulla and offers bespoke Luxury Pods decked out in coastal style with stunning views of rolling hills and vineyards, as well as a variety of activities such as wine tasting, cheese grazing, and live music. Stay in cosy villas and enjoy farm-to-table dining at the estate's award-winning restaurant while admiring the vineyards. It's the ideal retreat from the hustle and bustle of city life—imagine being greeted with complimentary wine tasting with one of their cellar door experts and artisan chocolates on arrival!
Website | Facebook | Instagram
7. Paperbark Camp, Jervis Bay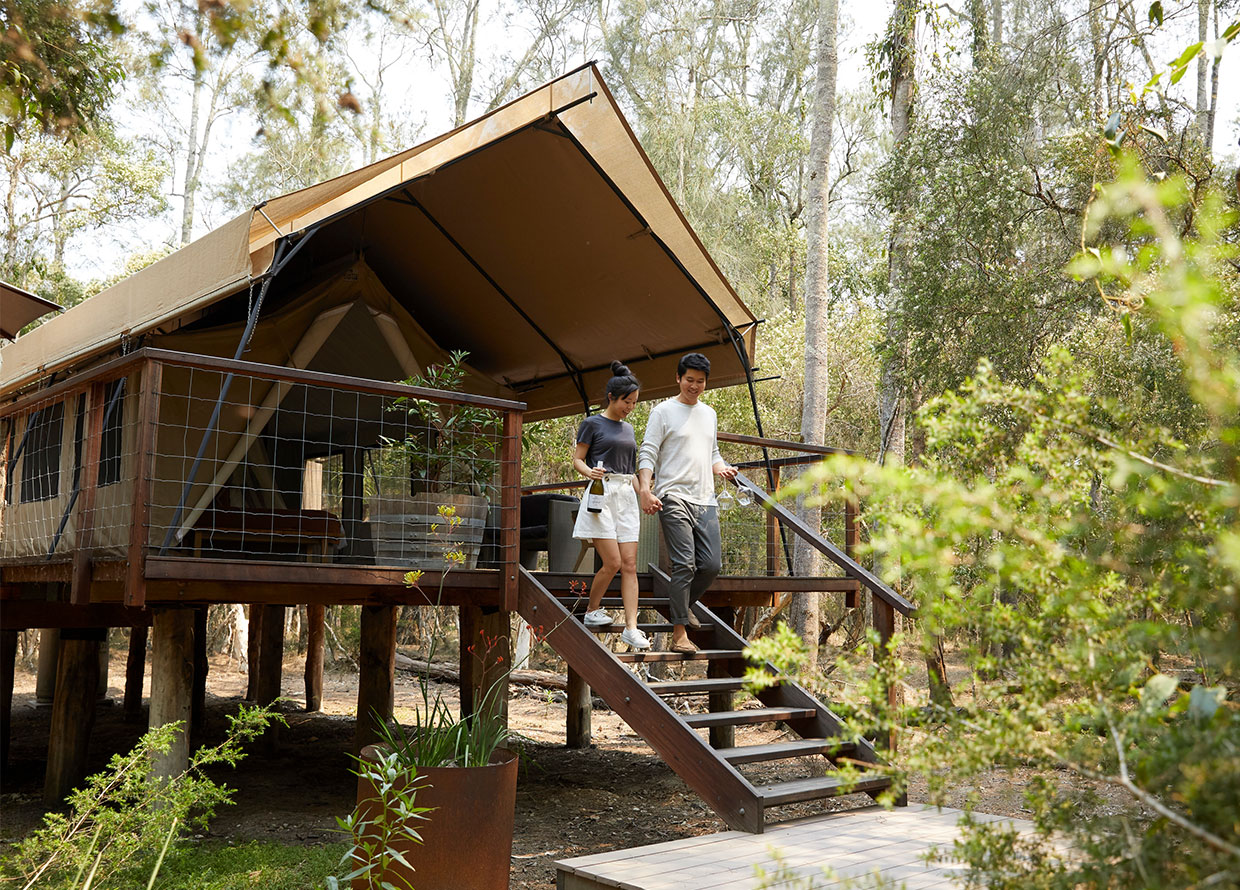 Since opening in 1999, Paperbark Camp has established itself as a pioneer of ecotourism and luxury camping in Australia. Nestled just two and a half hours' drive south of Sydney near the pristine waters and soft white sand beaches of Jervis Bay in the Shoalhaven region, this nature lover's retreat boasts a unique myriad of fine food and wine and thoughtfully designed, eco-friendly glamping accommodation amidst a serene bush setting. It's the perfect base for bird watching and kangaroo spotting from the comforts of cosy tents. But those who are itching to explore further can join easy walking trails or cycle through paperbark, gum and mangrove forests around the property. If you're feeling more adventurous, take on the Paperbark challenge and canoe to Huskisson and back, stopping for a picnic or a swim on the banks of the picturesque Currambene Creek. 
Website | Facebook | Instagram
For more travel stories, click here.
| | |
| --- | --- |
| SHARE THE STORY | |
| Explore More | |