From farm-to-table restaurants to vegetable-tanned leather to a listing of local makers who offer sustainable homeware, we've covered quite a fair variety of topics in our #GoGreen guide this month. However, leading a sustainable lifestyle doesn't just work from home. You can extend that determination to your travel plans as well. For starters, here are some of the best and most beautiful luxury eco-resorts in Asia you can visit for your next holiday.
1. Cempedak Private Island, Indonesia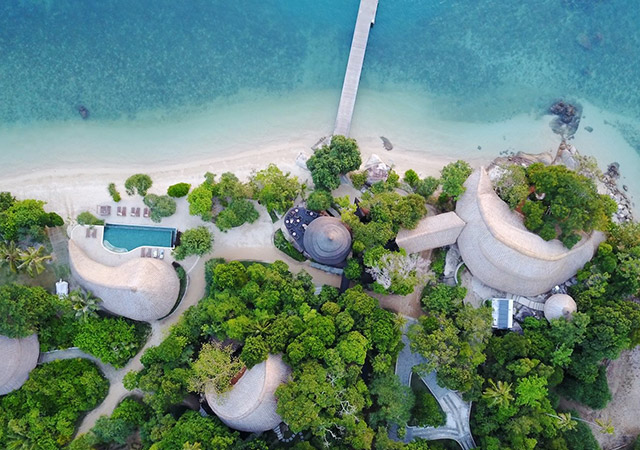 The place is stunning but the work put into building it is even more admirable. The primary building material on Cempedak is locally sourced and sustainable bamboo, and it's used in ways that has not been seen before. Each villa is accompanied by a broad deck, a plunge pool, expansive sea views and designed to maximise natural ventilation from the cool ocean breeze.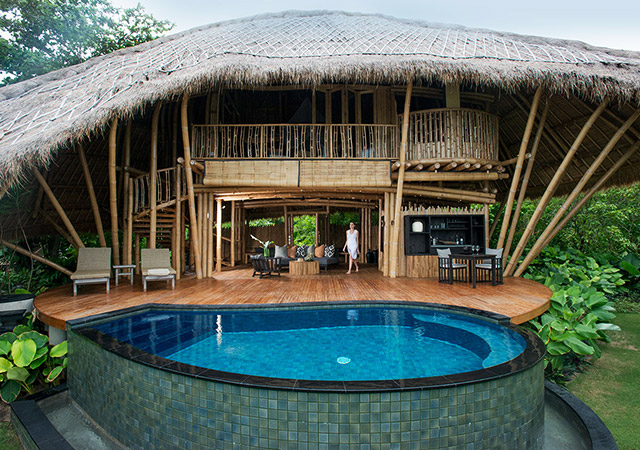 For water heating, the resort utilises solar panels. For the water itself, it collects rainwater — storing enough to provide up to two months' worth of supply — and practises recycling and reuse of water. Almost all the materials used on the islands are recyclable and organic waste is turned into compost.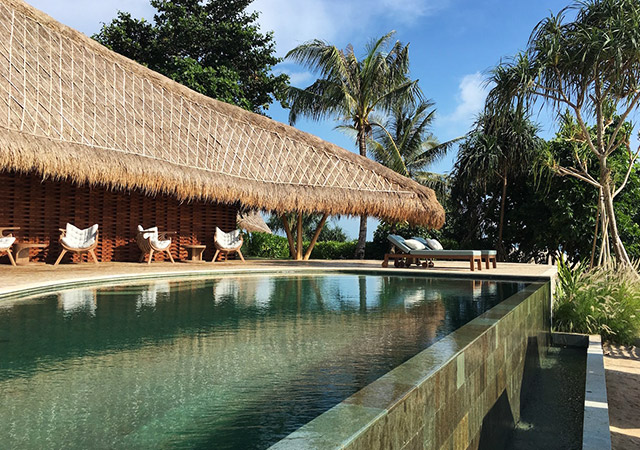 To support the local community, Cempedak sources most of its supplies from the markets, small traders and directly from farmers when possible. At the resort, it has grown its own fruit and vegetable garden. Fun fact for when you order a drink there: Its drinking straws are made from bamboo too.
2. Song Saa Private Island, Cambodia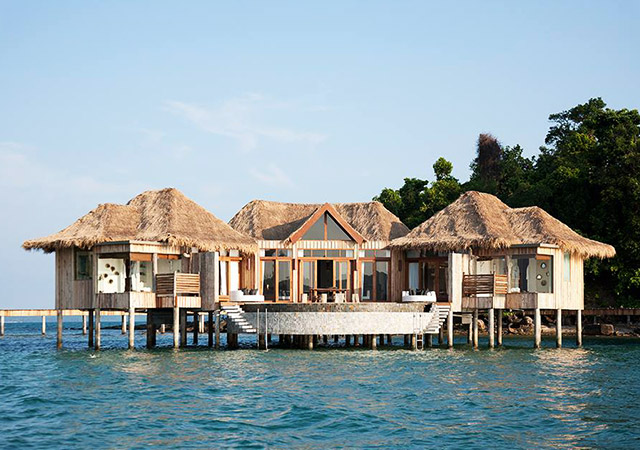 As a guest, the brochure of things you can do there include diving in the clear waters, kayak to hidden coves, hike through the rainforest trails and dining at its restaurant which offers a creative menu using the freshest organic ingredients.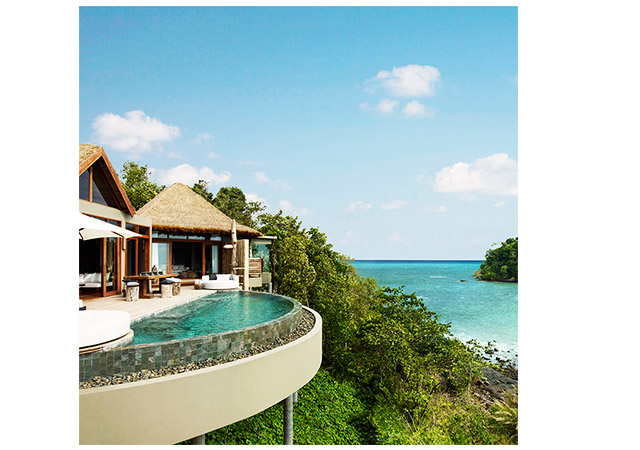 As an advocate of sustainability, Song Saa Private Island's bio will tell you it was built from local materials, by local hands; the decor is upcycled and the furniture repurposed. Supporting the resort is the non-profit Song Saa Foundation which has had a hand in many sustainable developments and efforts, from creating Cambodia's first marine-protected area to sponsoring marine research to restoring mangroves and seagrass beds.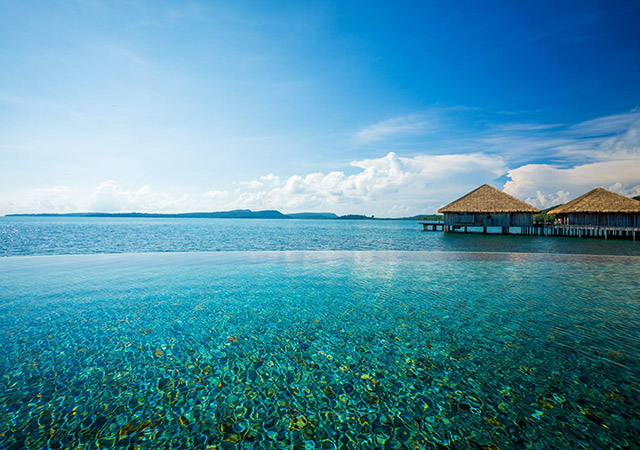 But a stay at an eco-resort isn't the limit to a getaway at Song Saa Private Islands. It also aims to educate by offering conservation tours for both adults and kids where participants will have a chance to see how coral is grown, experience the local mangrove forests or visit some of the sustainable projects the resort has started in the local village.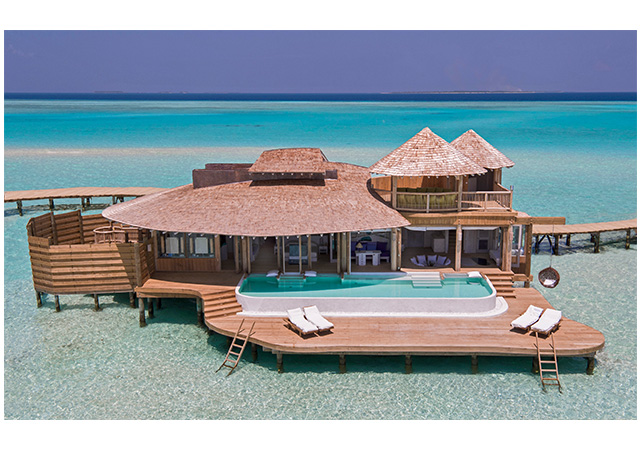 Maldives is a dream escape for many and one of the many resorts there that practises sustainability to its core is Soneva Jani. The resort which opened in October 2016 is made from sustainable wood, has an organic vegetable gardens and a waste management facility — its goal is to practise zero-waste.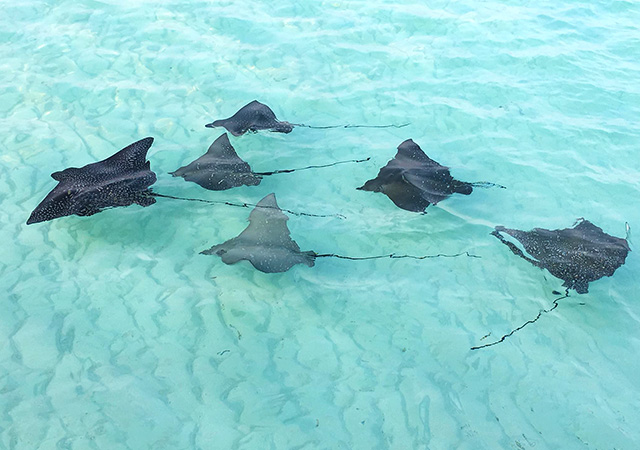 There are 24 water villas (and one massive island villa) and each of them offers uninterrupted views of the sea that's rich with marine life — the most common sightings include dolphins, turtles and rays — and its own 42ft private pool, which uses filtered seawater.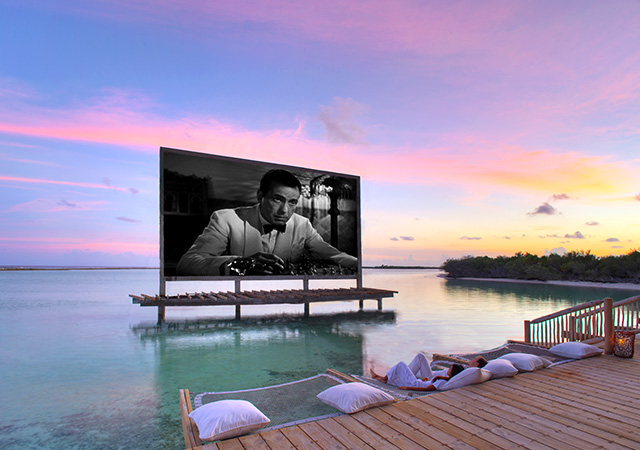 Soneva Jani's strict environmental code can only mean one thing: A guilt-free getaway that can easily make you fall back in love with the wonders of nature. A push-button retractable ceiling above the bed reveals the starry night skies while the open-air cinema (a first for the Maldives) lets guests watch movies al fresco with Bluetooth headphones to avoid any noise disturbing the turtles.
4. Six Senses Qing Cheng Mountain, China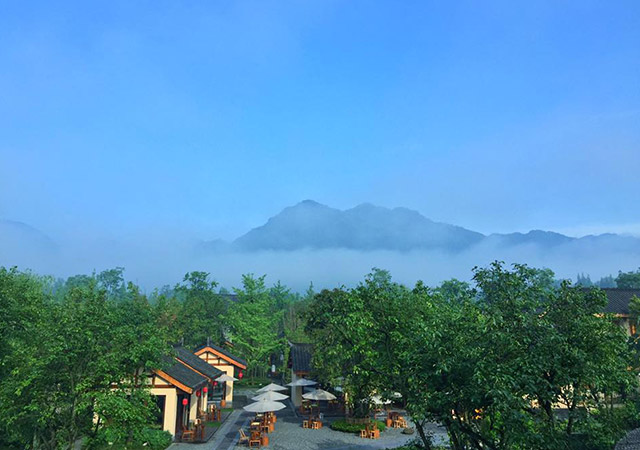 It's the eco-friendly brand's first foray into China and it couldn't have picked a better spot. Located inside a UNESCO World Heritage & Natural Cultural site that's known for its Giant Panda habitat, Six Senses made sure to highlight its natural surroundings with wood interiors and floor-to-ceiling windows to allow lots of sunlight through.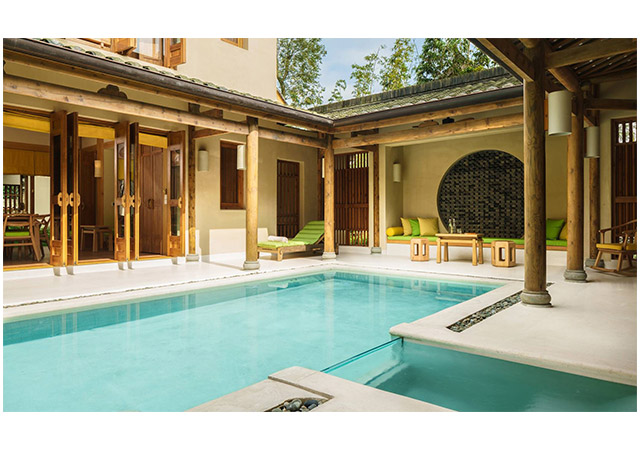 The brand is so big on sustainability that it has its own tab on the website that details all its initiatives and efforts such as mineralising its own drinking water with reusable glass bottles and using ingredients from the hotel's organic garden for its all-day restaurant, Farm2Fork. In addition, it uses Tesla Model S electric cars, which boasts a glass roof so you can enjoy the stunning scenery along the way, for airport transfers.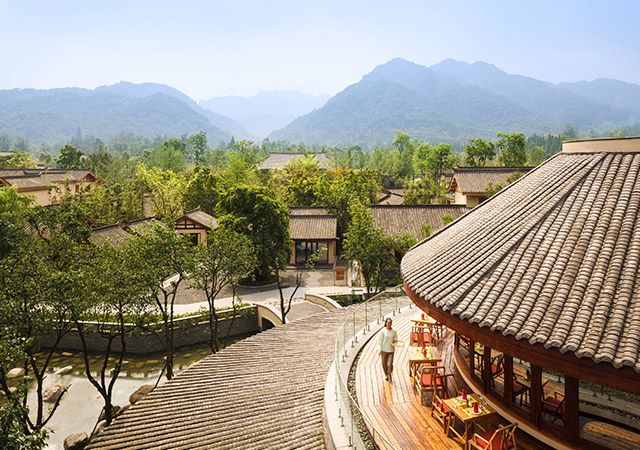 All in all, consider Six Senses a retreat to reconnect your mind and soul. There's an extensive menu of signature therapies at its spa as well as multi-day wellness programmes. In the rest of your free time, head out and explore the surrounding ancient towns and take in the breathtaking views.
Related stories:
EcoCapsules: the mobile way to travel
5 Gorgeous forest getaways in Malaysia
| | |
| --- | --- |
| SHARE THE STORY | |
| Explore More | |