Every artist or creative person will deal will the struggle of getting inspired many times in their lifetime. Sometimes all you need is a short getaway to allow your creative juices to flow. There is no better place to explore the unknown and absorb great works of art in a short period of time than in Singapore. All we have to do is to take a weekend off to feed our creativity and return renewed and energised to continue creating wonderful works of art or to come up with original ideas for new projects. Here are a few unique places that will inspire you in Singapore.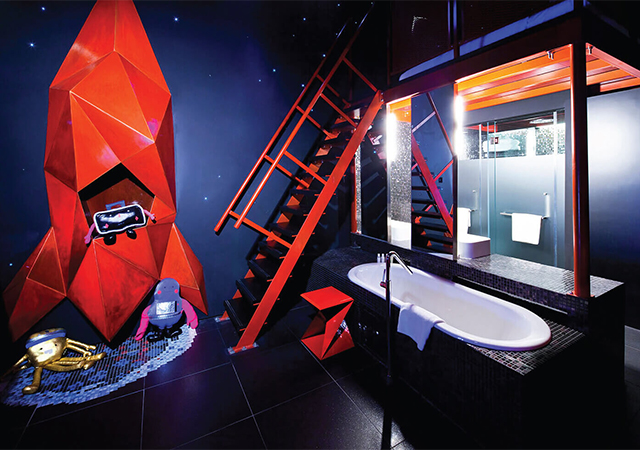 This quirky themed hotel might be just what you're looking for to inspire your creativity. Located in the cultural enclave of Little India, there is plenty to see during to day but it is quiet at night for you to keep working on your projects or to just get a good night's rest. With only 29 guest rooms, you can choose between rooms that are based on Pantone colour palettes, monochrome pop art, or for the most creative themed rooms, go for the Whimsical rooms with themes like, 'Space', 'Tree' and 'Typewriter'.
Wanderlust Hotel. No. 2, Dickson Road, Singapore 209494.
Singapore Pinacothèque de Paris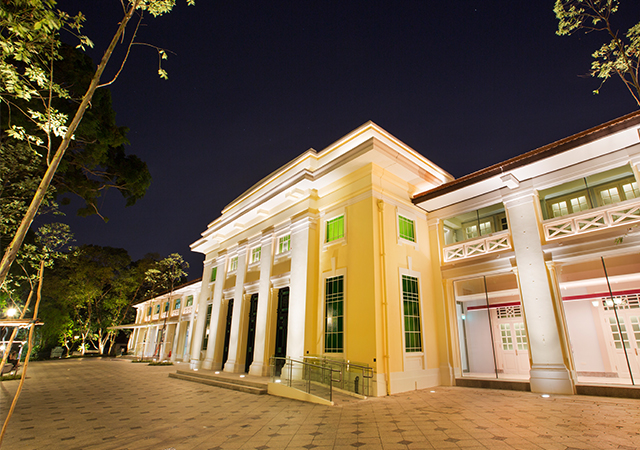 Singapore Pinacothèque de Paris is the first expansion in Asia Pacific of the renowned Pinacothèque de Paris. Aimed at triggering creativity, inspiring dialogues, and expanding the appreciation of arts on an everyday basis, Singapore Pinacothèque de Paris is a wonderful place to admire wonderful works of art that will feed your creativity. See first-hand, the amazing works of legendary artists such as Monet and Picasso and be motivated to push the boundaries of your creativity.
Singapore Pinacothèque de Paris. 5 Cox Terrace, Singapore 179620.
Keepers: Singapore Designer Collective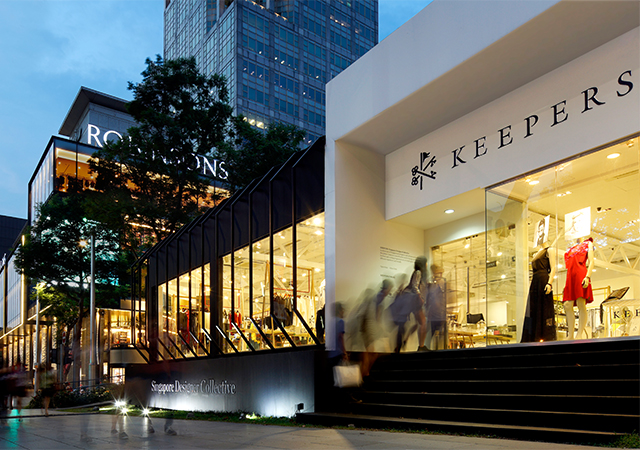 Sometimes inspiration appears when you are admiring the work of other creatives. Keepers: Singapore Designer Collective is a pop up store located in Orchard Green that will be open until 15 January 2016. A collaborative showcase of Singapore's designers and artisans, guests are also able to access the creative and development process of these talented artists. From fashion items to homeware, furniture, and perfumes, get acquainted with all sorts of creativity here.
Keepers: Singapore Designer Collective. Orchard Green (Junction of Cairnhill Rd & Orchard Rd), Singapore 238854.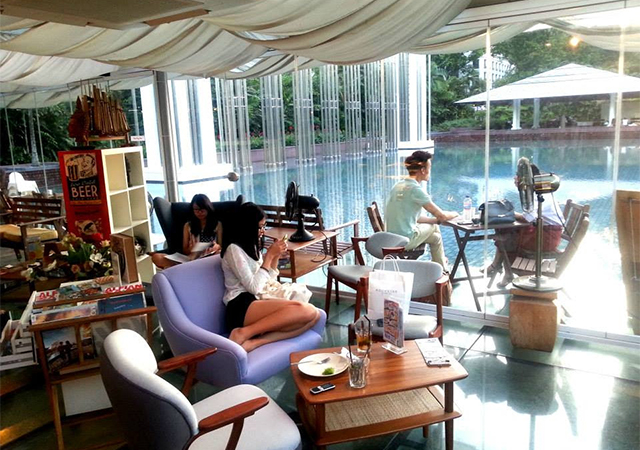 Discover your true potential for creativity at My Art Space Café with their Art Jam sessions. Don't feel like painting? Just take a moment to indulge and relax in this waterfront full glass studio-gallery-café filled with vibrant colours and beautiful artwork, have some coffee and enjoy the tranquil scenery that is set amidst various flora and fauna at the prestigious Istana Park located on Orchard Road.
My Art Space Café. Aston Park, 31 Orchard Road, Singapore 238888.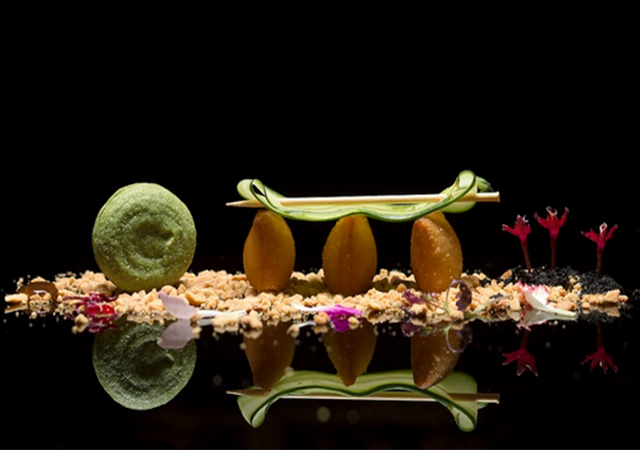 Challenge your perceptions at Labryinth by embarking on a gastronomical adventure unlike any other. Besides delivering plates that look like stunning works of art, Labryinth focuses on creating dishes of the highest standard that will arouse the five basic taste sensations: sweet, sour, salty, bitter and umami. However, this restaurant does not only aim to encapsulate the senses but also encourages artistic culture by showcasing the artwork of their resident artist, Kelly Ser and other guests artists whose paintings are displayed all around the dining space. At Labryinth, you will be surrounded by creativity and a host of colours and textures that will inspire your personal work of art.
Labryinth. 5 Neil Road, Singapore 088806.