When it comes to a wellness retreat, one might never think to associate it with the hustle, rapid pace and heavy traffic of Kuala Lumpur. Especially if you work or live in the city on a day-to-day basis, the thought of spending more time there for a leisurely holiday may not immediately sound appealing. Nevertheless, there's one location that might shift your perspective entirely. 
Recently, I had the privilege of enjoying a three-day, two-night stay at the exquisite Banyan Tree Kuala Lumpur, and had a truly rejuvenating experience. Here, I'll share all the pros of this urban, luxurious escape.
Up in the sky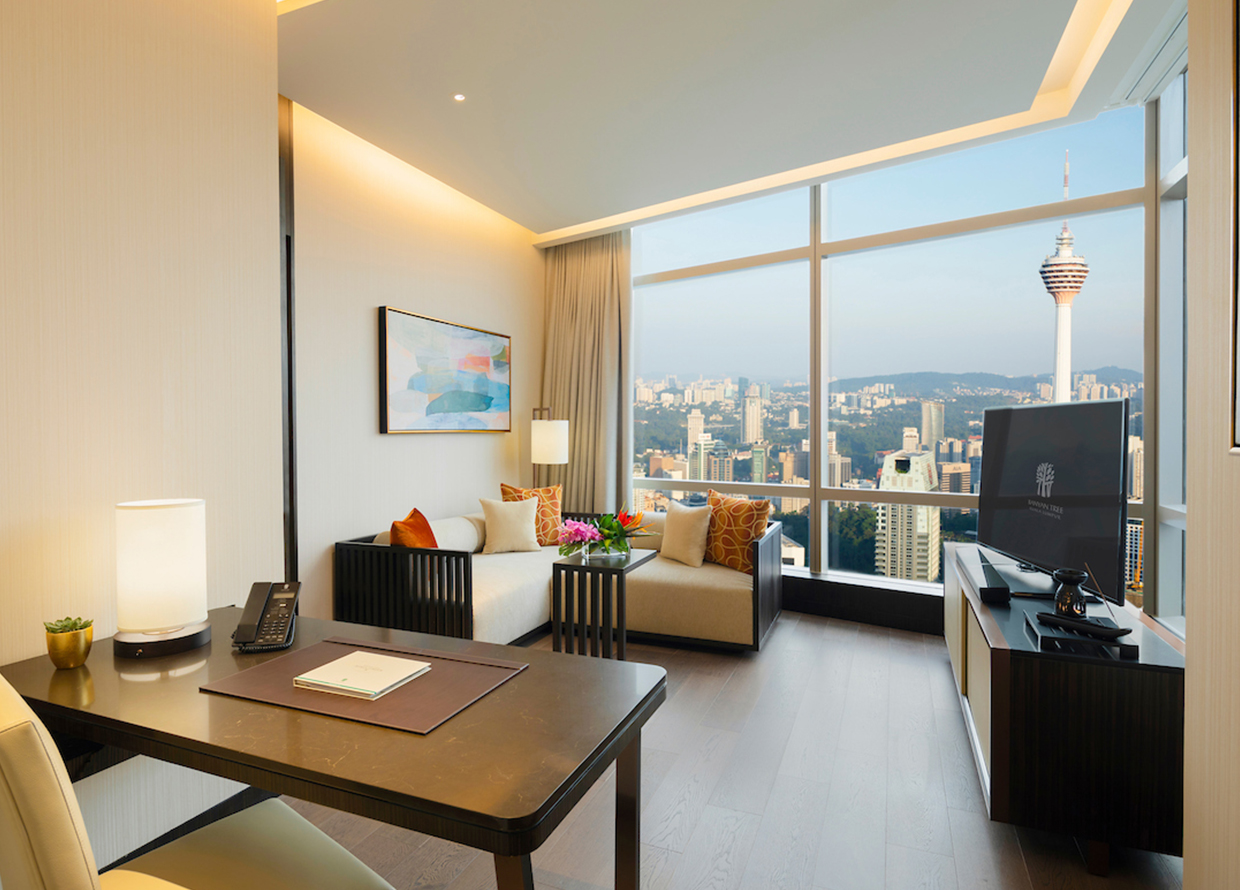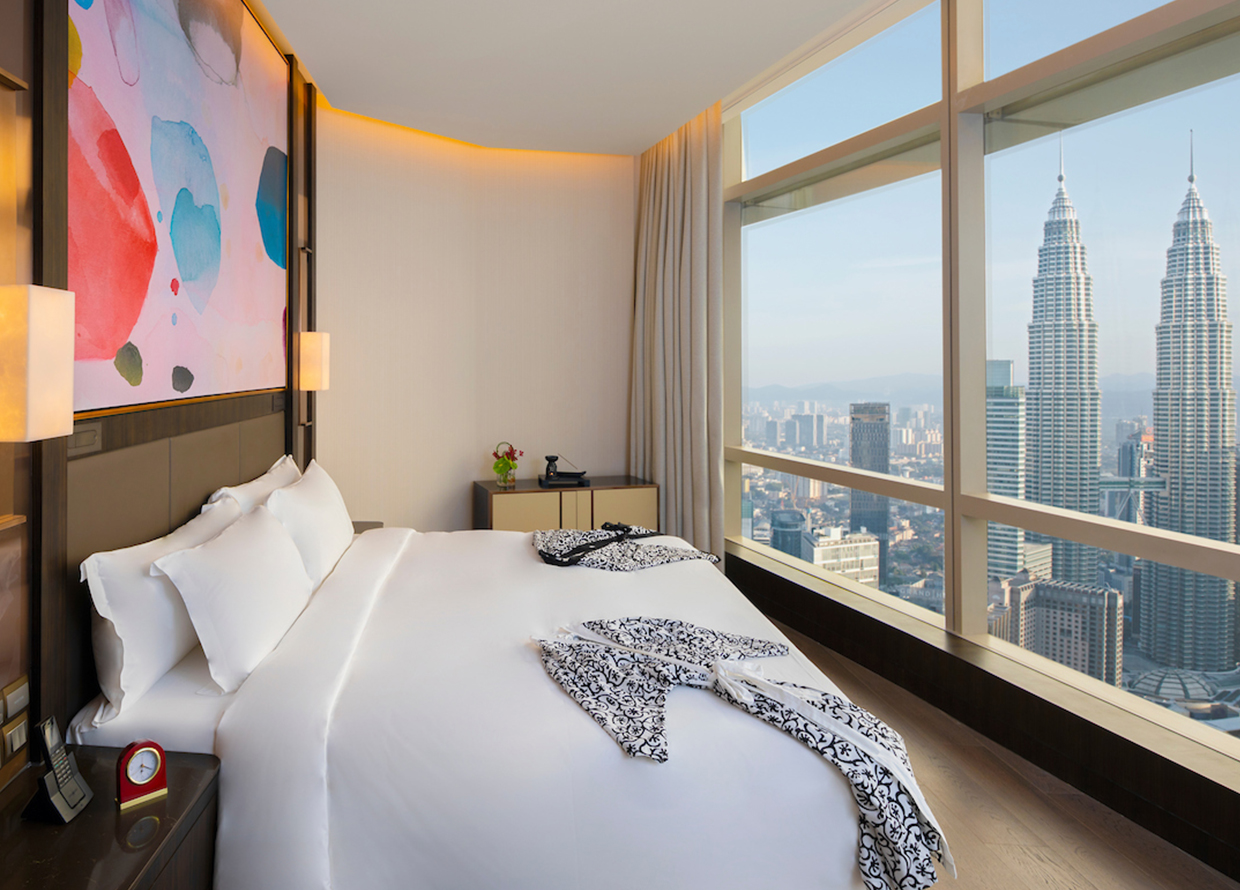 Located on the 56th floor, the aptly named Sky Suite I stayed in offers vast, breathtaking views of the city and unobstructed blue skies. From this vantage point, I could clearly see Kuala Lumpur's prime landmarks, including the Petronas Twin Towers, Pavilion Kuala Lumpur, Merdeka 188 and more prominent city structures. 
Spanning 62 square metres, the lavish suite comes with a well-appointed living room to spend your day in, a beautiful open bathroom with a ceramic oval soaking tub, a spacious walk-in closet with a full-length mirror, and an intimate bedroom with a king-size bed that provide a restful environment to sleep in at night. Needless to say, it was enticing to simply stay inside the room and savour every fleeting moment. The suite had everything I needed, offering a comprehensive array of amenities, including two flat-screen TVs, one in the living area and another in the bedroom.
Dinner at Horizon Grill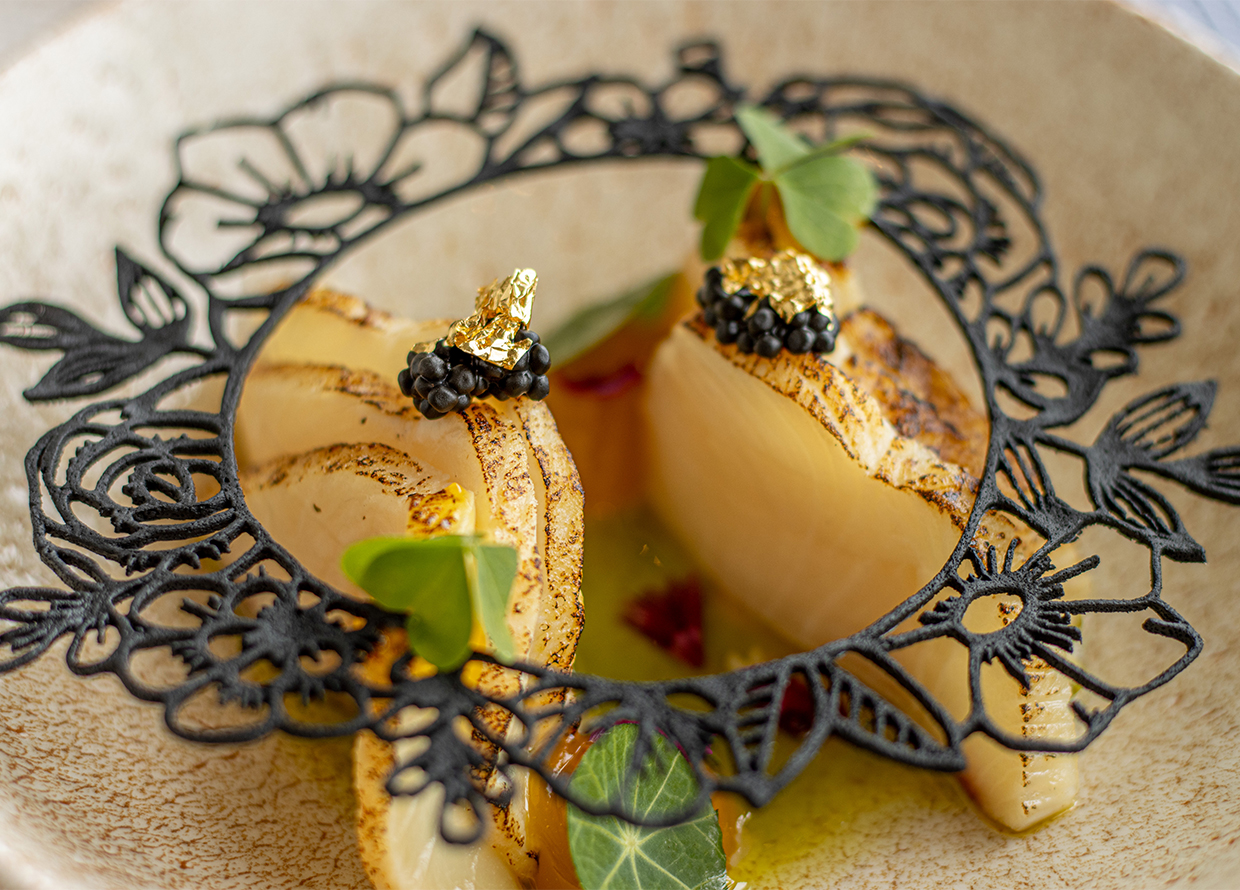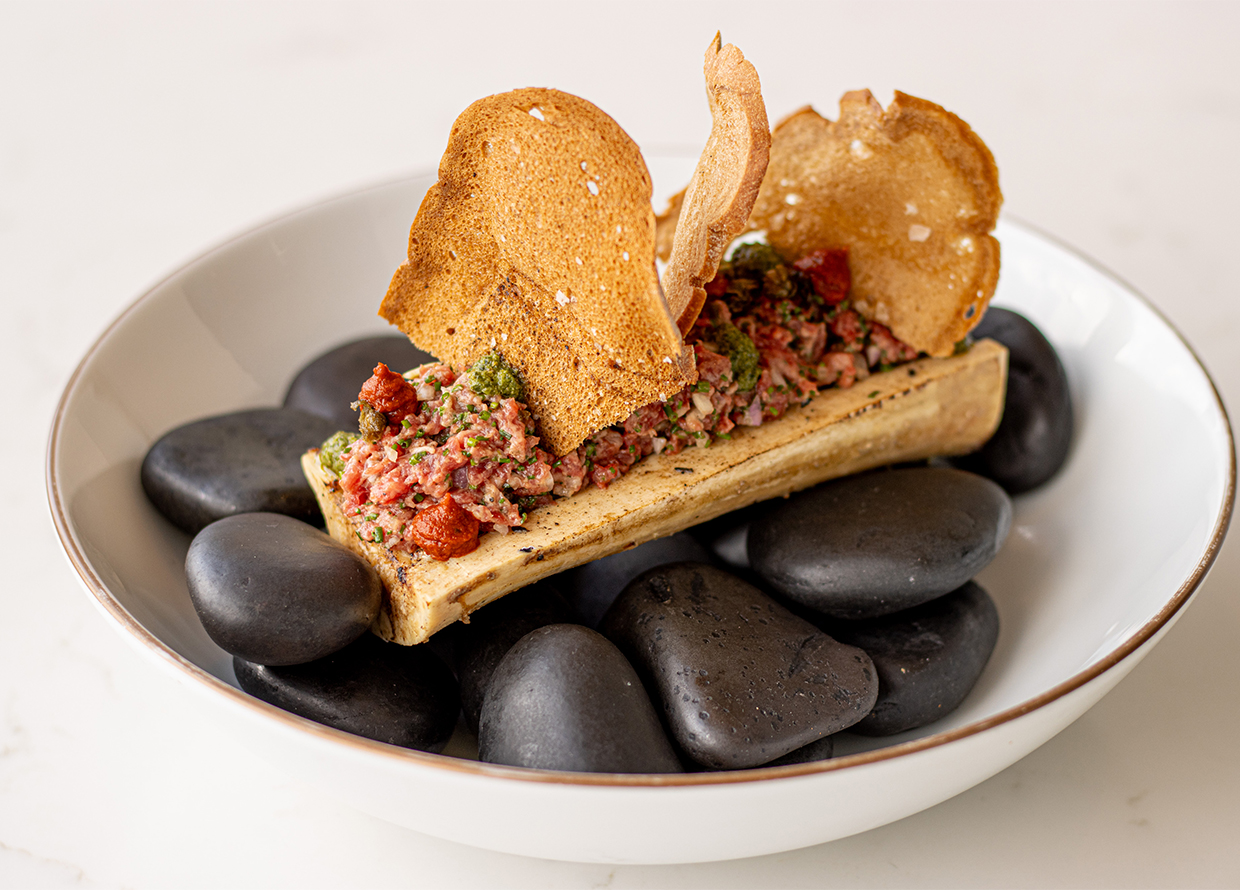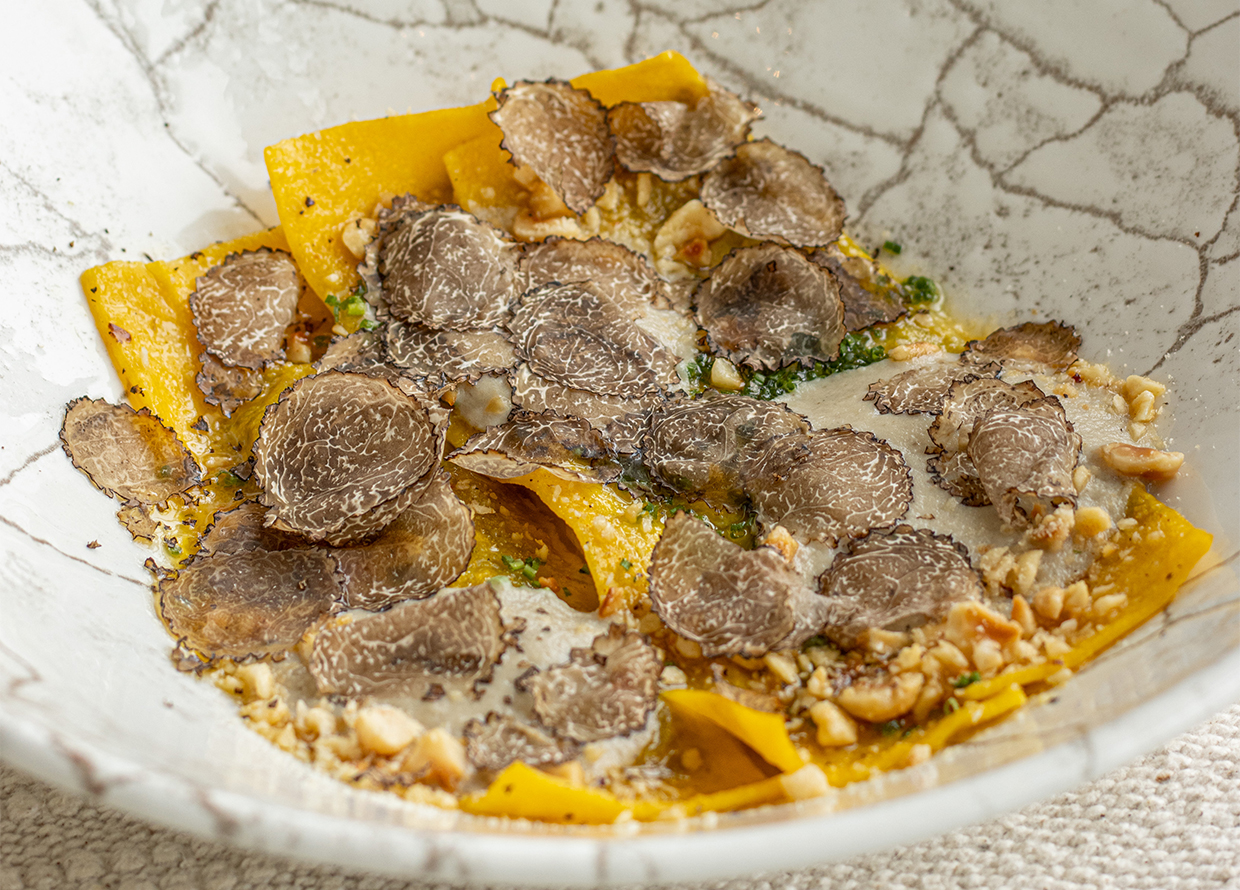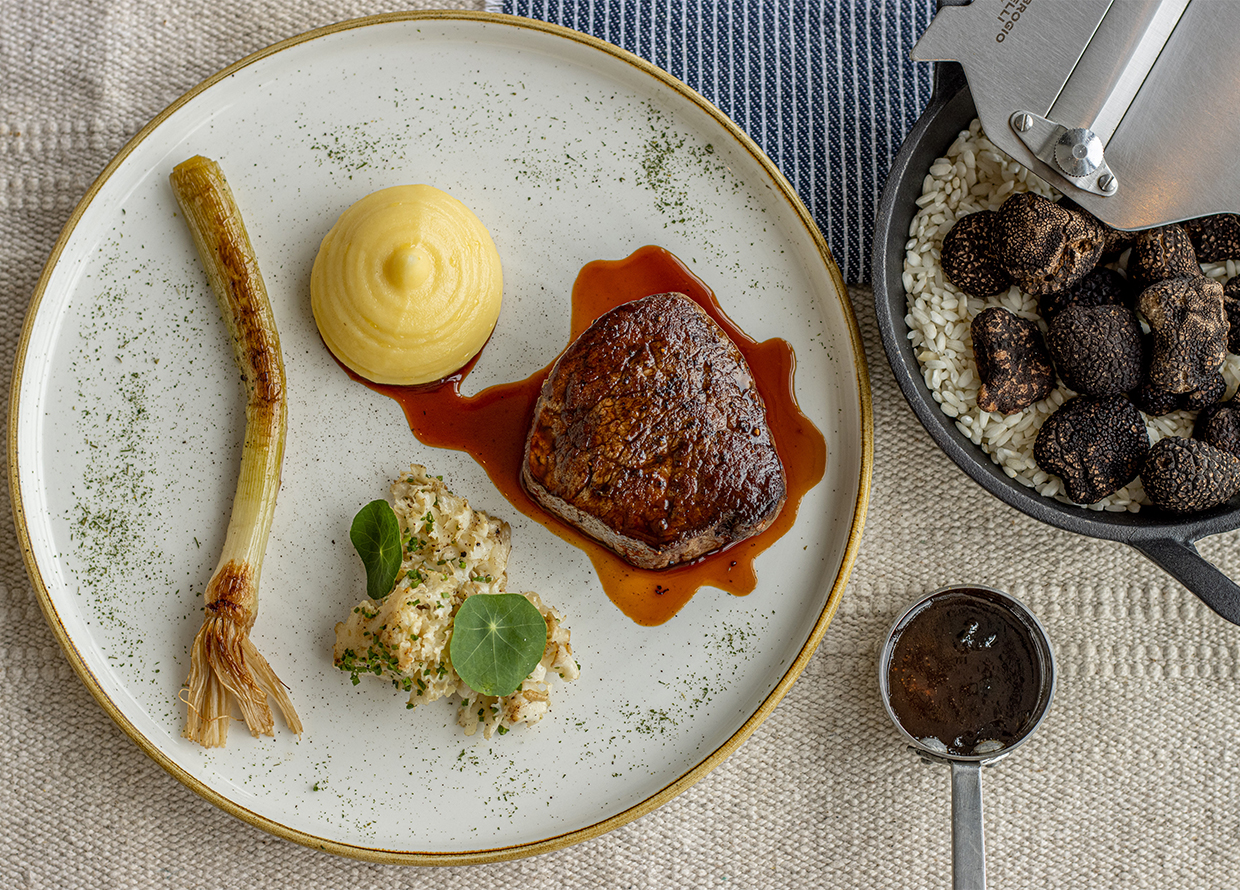 Although it was tempting just to stay cocooned in my room and enjoy the convenience of room service, the Banyan Tree Kuala Lumpur team graciously arranged an extraordinary eight-course tasting menu at the hotel's in-house establishment, Horizon Grill, under the expert guidance of Chef Francesco Fedrighi. Chef Fedrighi, who was appointed Chef de Cuisine of Horizon Grill at Banyan Tree Kuala Lumpur in 2022, boasts 18 years of experience in culinary, including stints at a number of renowned restaurants in Italy, such as Two-Star Michelin Restaurant St. Hubertus of Rosa Alpina Hotel in 2016. 
The dinner, comprising European cuisine mixed with distinctively Asian flavours, began with a light and refreshing first course of Hamachi, crafted with passion fruit gel, shiso oil and Baeri caviar. Moving on, the third course of steak tartare on grilled bone marrow with salsa verde and harissa stood out for its rich texture and savoury taste. As a pasta enthusiast, the homemade mushroom and Tallegio cheese ravioli, elevated with butter sage sauce, 36-month parmesan cheese and black truffle, was the highlight of the dinner, next to the beautiful, serene backdrop of Kuala Lumpur at night.
Following this delectable dish, I was undoubtedly full at that point, yet, it's worth noting that the main course of the Miyazaki tenderloin, accompanied by creamy potato, Hohohotake mushrooms, and delicately shaved black truffle, is a must-try, so if you're ever planning to do the entire eight-course, I would advise to pace yourself accordingly. The price for this gastronomic adventure is RM1,298 nett per person, and you can make your reservation here.
For the ultimate in relaxation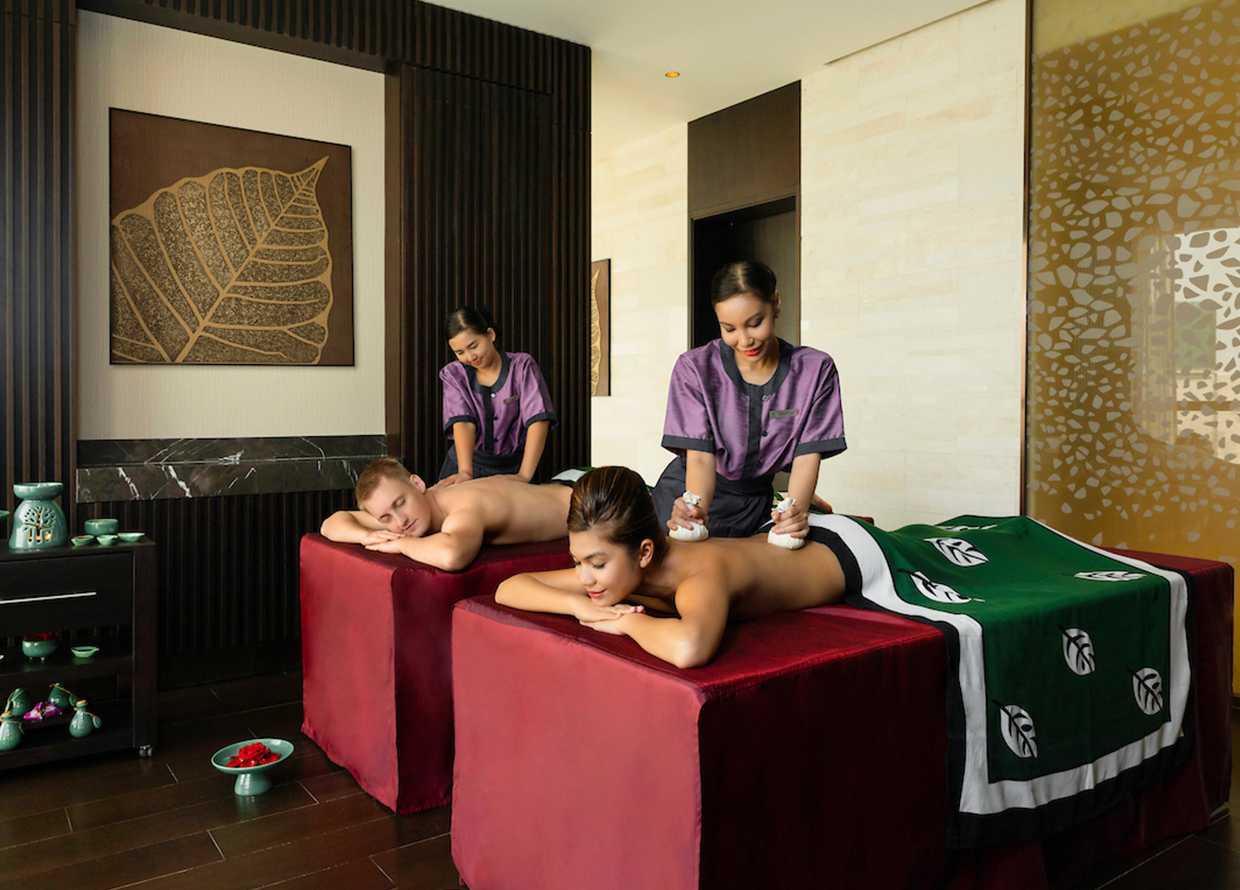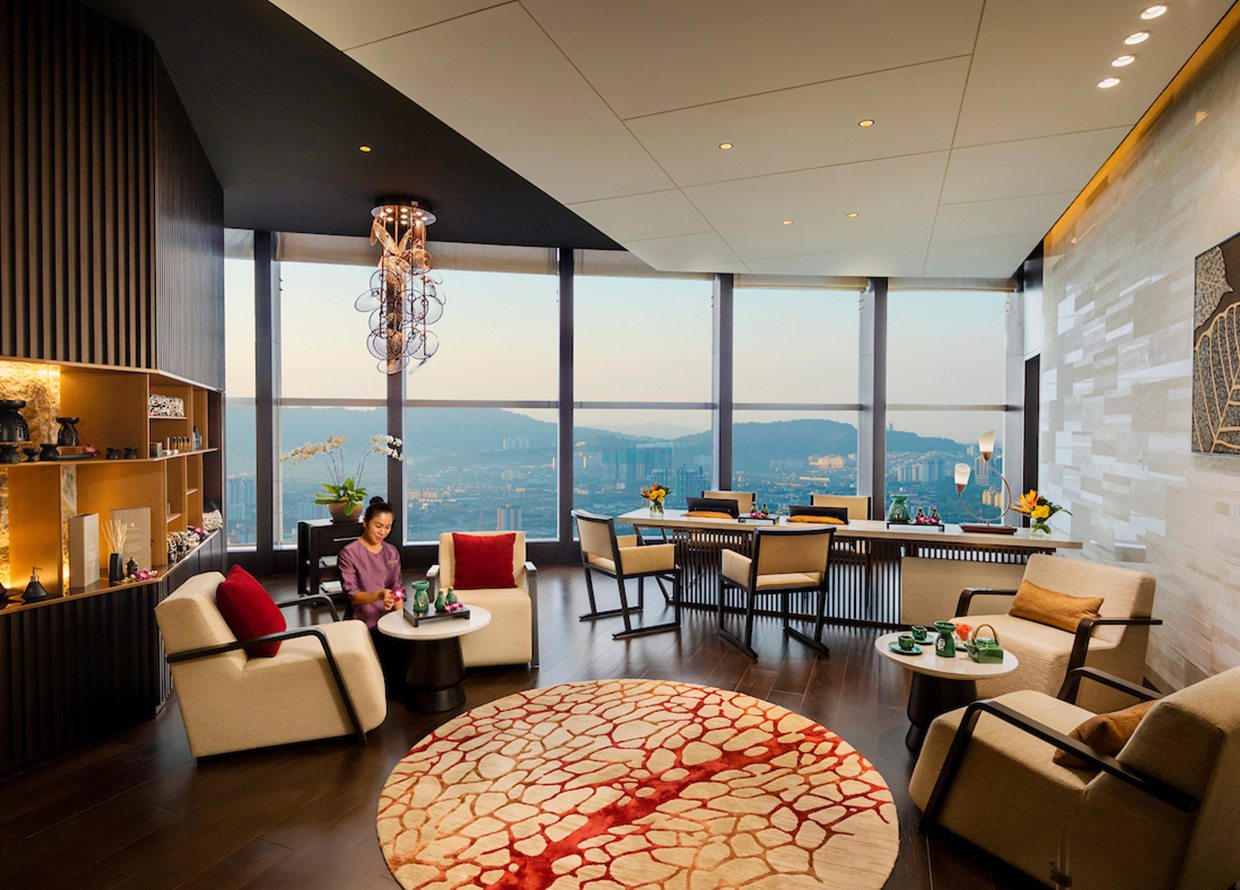 Prior to my recent stay, I had the wonderful opportunity to frequent the Banyan Tree Kuala Lumpur Spa on numerous occasions, and in fact, I have even marked it as one of my favourite spas in the city. This round, I was offered a complimentary massage session to fully immerse myself in the wellness experience, and it reaffirmed its status as a true sanctuary for the senses for me. The spa adopts a non-clinical and holistic approach based on traditional Asian healing therapies, and there is a wide selection of full-body massages ranging between 60 to 90 minutes. This includes the Thai Essence, a medium to strong massage inspired by traditional Thai techniques; Deep Tissue, a medium to strong deep pressure massage designed to minimise recovery time for stressed and tense muscles; the Royal Banyan, which blends Eastern and Western massage techniques to improve blood circulation and ease muscle aches; and the Balinese—a medium to strong massage that uplifts the senses and ease muscle tension, leaving you fully revitalised.
As someone who's always hunched over the computer and grappling with back pains, I opted for a traditional Balinese massage with a specific focus on my shoulders. While I can't recount the entire session in detail (I fell asleep within 10 minutes—it was that good!), I can certainly share that I left feeling lighter and completely stress-free at that moment.
Other attractions
As you may already know, the hotel is seamlessly connected to Pavilion Kuala Lumpur via a covered, air-conditioned bridge. So if you're in the mood for some shopping, this is undeniably the best and most convenient place to head to. While the hotel's dining options are top-notch, the mall offers a broader spectrum of options if you're looking for variety. Beyond shopping, there are plenty of things you can do at Pavilion, such as catching a movie at Dadi Cinema, take photos at the grand fountain near the entrance or walk even further to Fahrenheit 88 or down Bukit Bintang to Lot 10, where you can immerse yourself in Kuala Lumpur's vibrant shopping culture.
All in all, despite the hustle and bustle of the city, Banyan Tree Kuala Lumpur provides a haven for rejuvenation and relaxation, proving that a healing getaway is indeed attainable in the city.
For more hotel reviews, click here.
| | |
| --- | --- |
| SHARE THE STORY | |
| Explore More | |