Should you stay at the newly opened Hilton Singapore Orchard the next time you visit Malaysia's Southern neighbour? Here's my full review to help you decide
Following a S$150 million renovation to what was formerly Mandarin Orchard hotel, Hilton Singapore Orchard opened its doors on 24 February 2022 at the heart of Singapore's renowned shopping district, Orchard Road. Nestled above the prestigious Mandarin Gallery, the vibrant new hotel takes pride as the largest Hilton hotel in Asia Pacific with 1,080 rooms.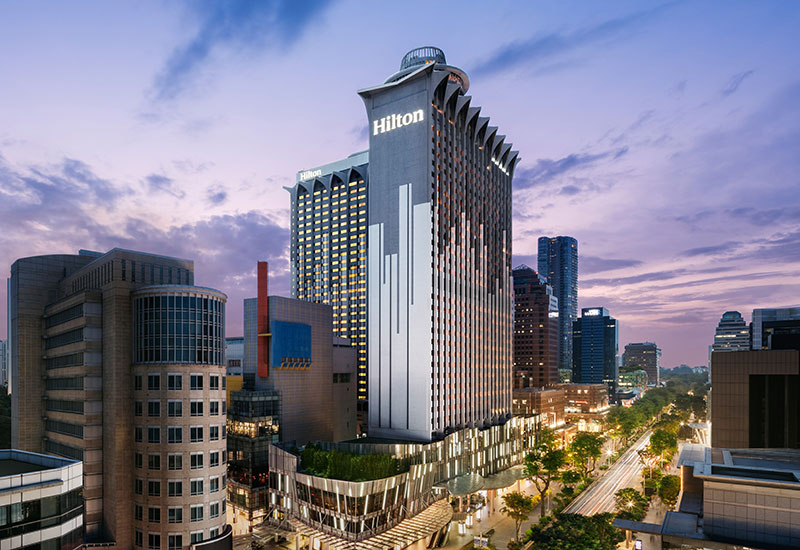 "As one of the largest hospitality companies in the world, Hilton is renowned for its strong brand recognition, global distribution network, and successful loyalty programme—all of which combined will provide our property with a competitive advantage and enhance its positioning in the market," said Brian Riady, Deputy Chief Executive Officer and Executive Director of OUE Limited.
"We are confident Hilton Singapore Orchard will be a leading lifestyle destination for locals and travellers alike," he added.
Does the hotel live up to this promise? Find out in my full review ahead.
STAY
During my visit, only one tower was open (the Orchard Wing) with 634 rooms available. The Mandarin Wing is still undergoing renovations, set to be completed by 2023. Generally, guests may check in at the hotel reception on Level 5, but the hotel also accommodates check-ins for larger groups at Level 1 for a smoother process.
Alternatively, Hilton Honors members can check in directly via the mobile app, bypassing the reception. This produces a digital key card that can be used to access the corresponding floor and room. Since I didn't have the app installed, I proceeded to obtain the wooden key card from the front desk before making my way to my King Premium City View Room.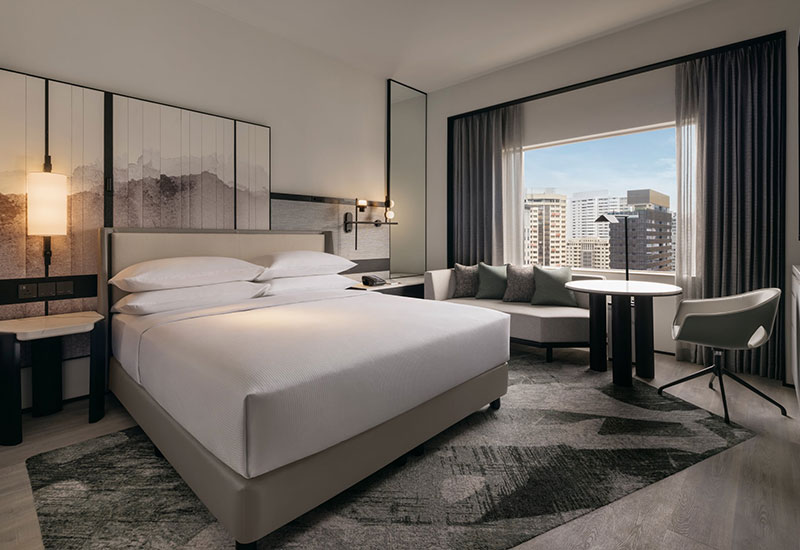 At first glance, the 312-square-feet room gave off a modern and minimalist impression. The open wardrobe concept instantly caught my attention, which I considered to be a smart use of space. It turned out that the design was also built so that guests can display their purchases after a shopping trip around the neighbourhood. While I (regrettably) didn't get much shopping done during my stay, I thought it was a brilliant idea.
Upon a closer inspection of the room's muted grey interiors, I noticed botanical references that mirrored the hotel's overall design concept. Instead of a traditional work desk, there was a small round table next to a plush couch by the window, which offered a more casual setting to work and dine in the room. All rooms in the Mandarin Wing are equipped with a bathtub and separate shower area, with bathroom amenities coming in the form of full–sized Acca Kappa bottles to reduce single-use plastics (sustainability is a major consideration throughout the hotel).
Overall, I found the room comfortable yet practical enough to stay in all day when work beckons, or return to after a long day out. One thing I particularly appreciated was the fact that the lights and air-conditioning are automatically switched off after 20 minutes to conserve energy. This effectively reduces the hotel's carbon footprint and rids the hassle of inserting or removing a keycard from the room, especially for guests who frequently hop in and out (like this writer).
DINE
Foodies have a plethora of dining options to look forward to at Hilton Singapore Orchard. In fact, all five dining concepts in the hotel have something unique to shout about—whether it's a Michelin-star reputation or a finely crafted cocktail menu.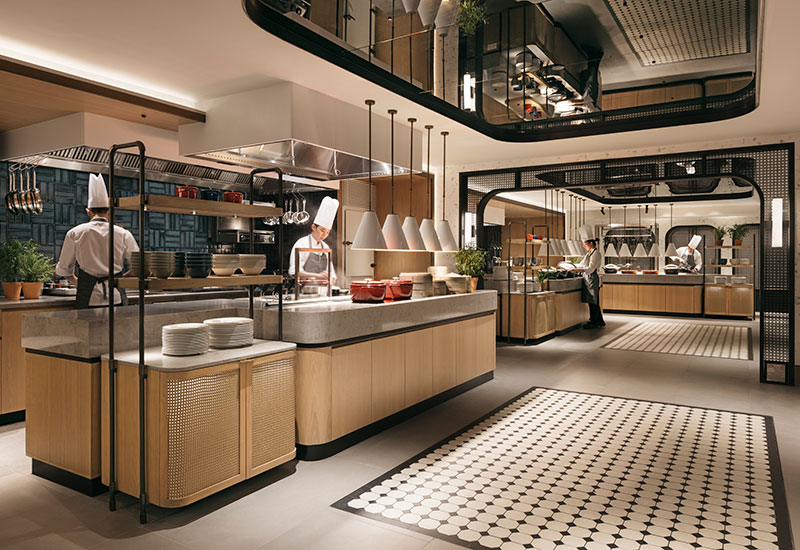 At Estate, expect hearty buffet spreads encompassing a variety of cuisines, live cooking stations, fresh seafood, desserts, and even a customised fresh juice section. I loved how the space felt like a large colonial-style residence that's split into different rooms, creating a sense of intimacy even whilst accommodating a large number of guests. The rattan furnishings, plush sofas, and modern fixtures tied together that cosy aesthetic, dreamt up by award-winning design firm EDG Design. The food tasted just as thoughtfully curated—akin to homemade dishes served at a chef's private dinner party, especially the Black Truffle Duck and Signature Peking Duck Consommé.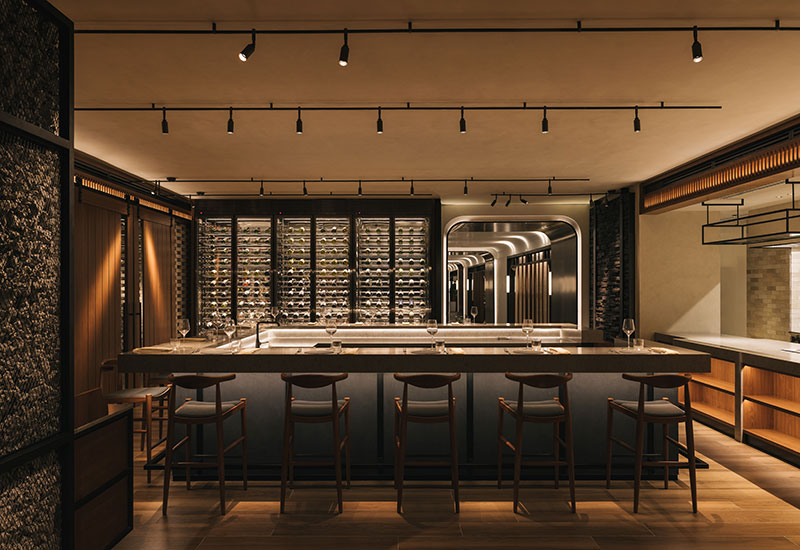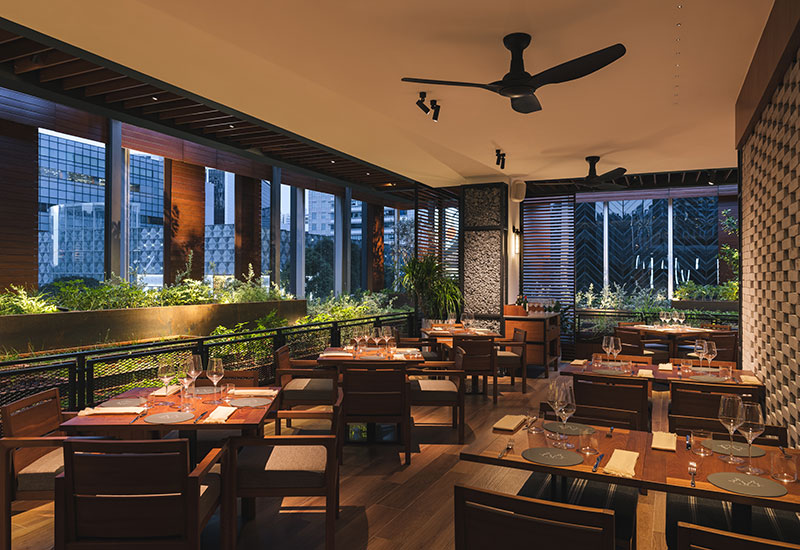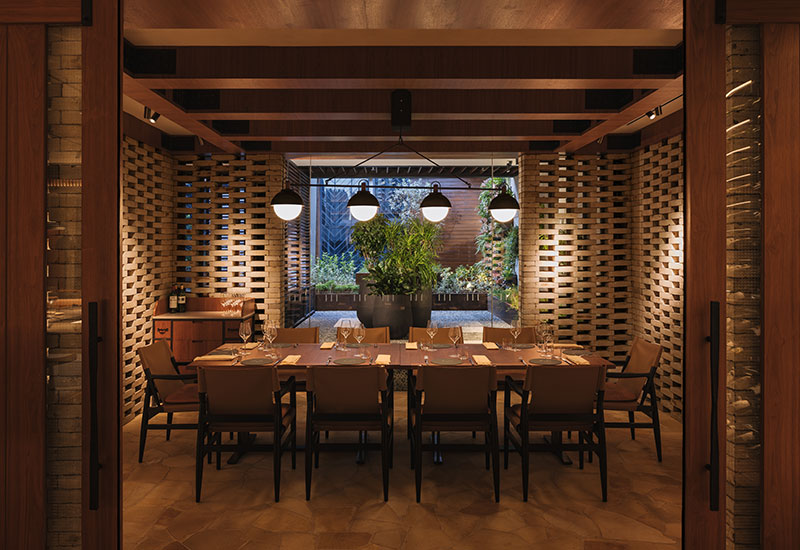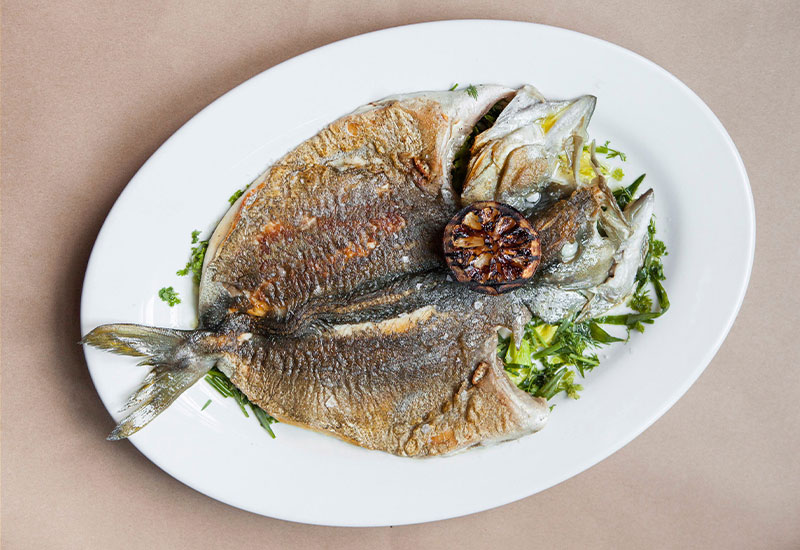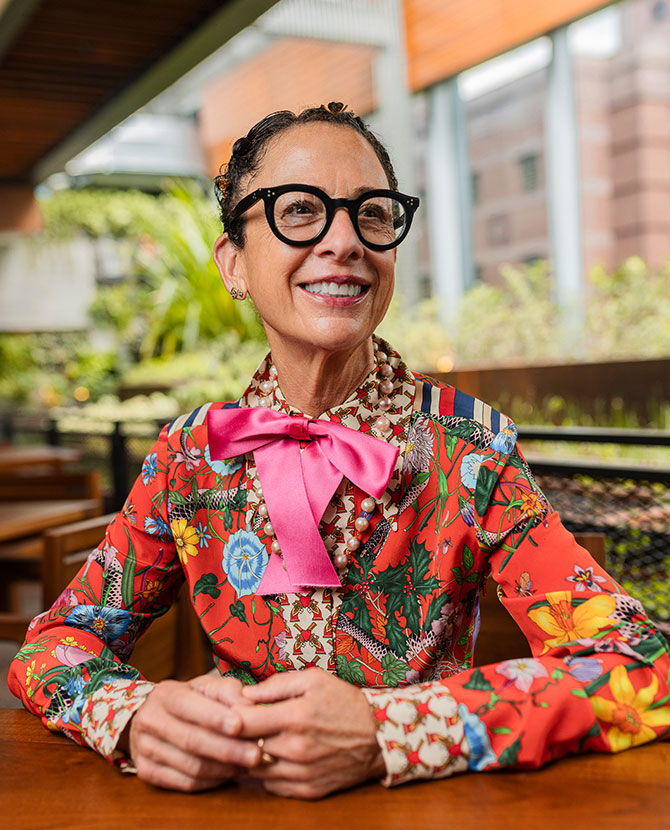 Fans of celebrity chef Nancy Silverton or Italian fare should not miss Osteria Mozza, which has moved from Marina Bay Sands to its new home adjacent to Estate. For the unacquainted, the original outlet in Los Angeles has a Michelin star to its name and the Singaporean outpost meticulously lives up to this precedent. Every dish was on point during the pre-opening lunch session graced by Nancy herself, from the indulgent mozzarella platter to the mouth-watering pizzas. My personal recommendations are the Orechiette Fennel, Cacio e Pepe, and Whole Branzino alla Piastra.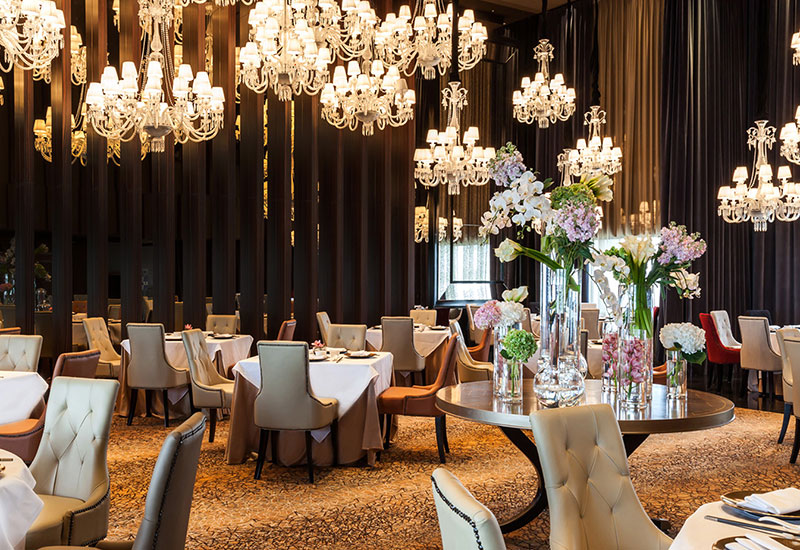 Shisen Hanten by Chen Kentaro needs no introduction for well-travelled gastronomes, having consistently earned two Michelin stars since 2016. The Sichuan restaurant features a high-ceiling dining area with multiple private rooms bedecked with dazzling chandeliers and ornate decor, creating a regal experience for diners to savour its signature offerings, especially Chen's Mapo Doufu.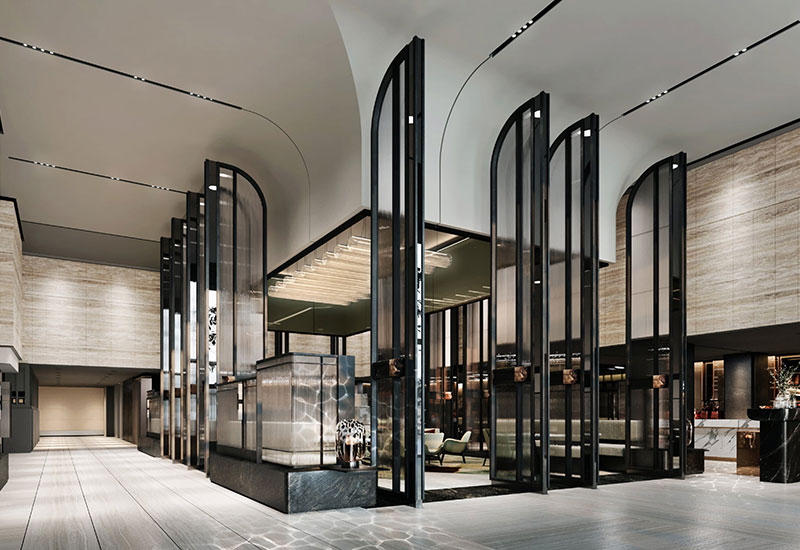 Meanwhile, Ginger.Lily is the place to throw your head back and relax over a decadent afternoon tea or a few cocktails. The lounge and bar features a semi-open concept design to see and be seen toasting and having a tete-a-tete with colleagues and friends alike. Don't miss the beautiful artisanal cakes here—perfect for gifting someone a sweet surprise.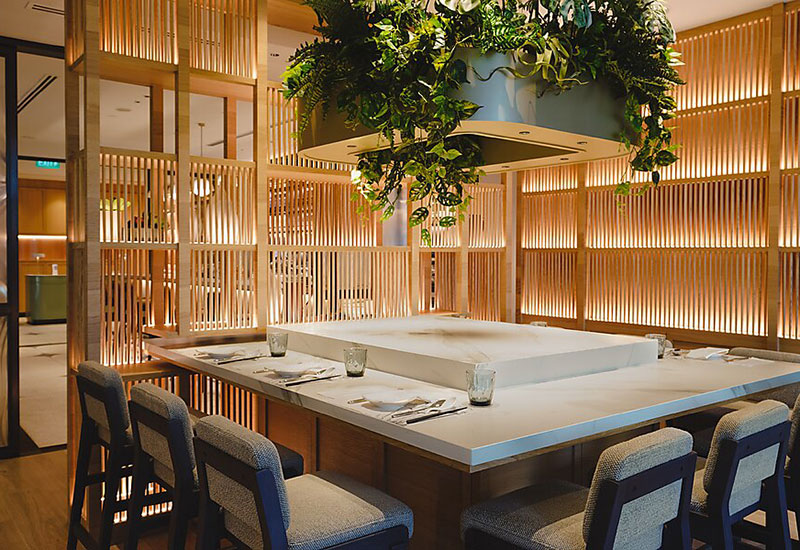 Last but not least, there's Chatterbox offering local favourites such as the iconic chicken rice, lobster laksa, and Hokkien-style bak kut teh, to name a few. Those who have visited the outlet prior to the hotel's refurbishment will now find a fresh, more sophisticated (yet undoubtedly Instagram-friendly) ambiance and a simplified menu.
PLAY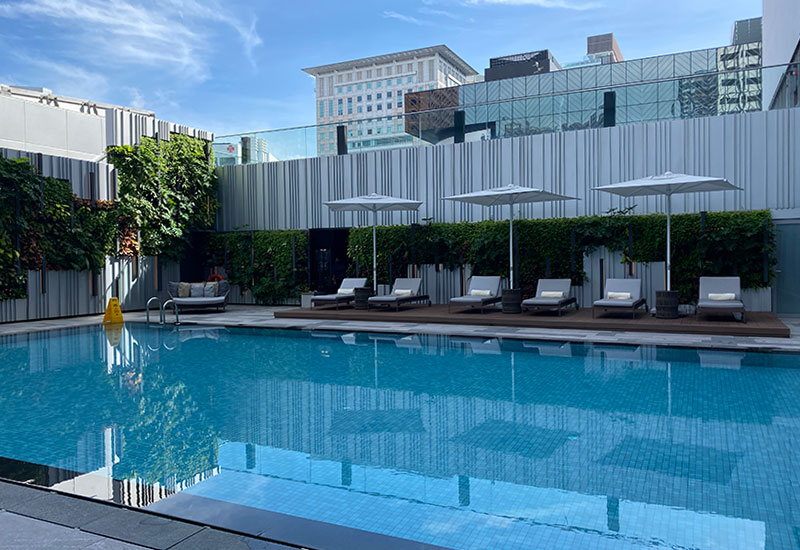 Food aside, the hotel offers several facilities to complete your stay. For one, there's a 24-hour fitness centre that's outfitted with a wide range of Technogym equipment. The second tower will have its own gym too once renovations are completed. On the other hand, the outdoor pool seemed rather small for such a large property. But with so much else to do around the hotel, this shouldn't be a big gripe for guests.
WORK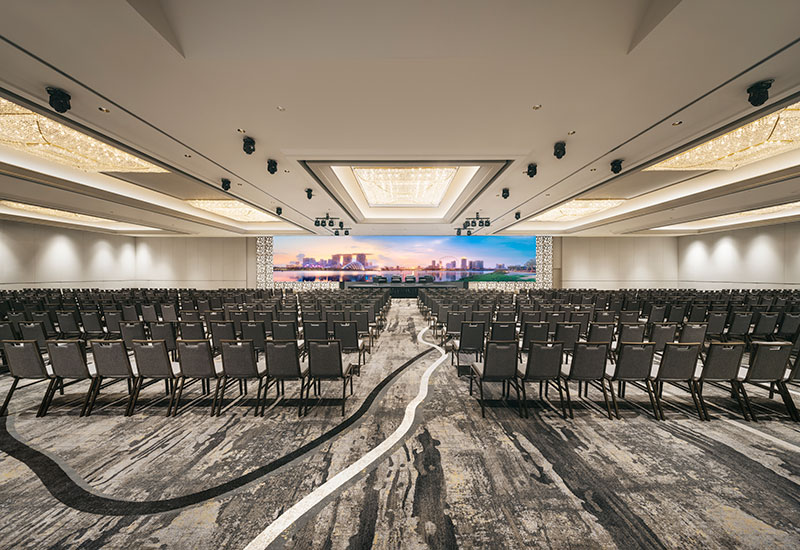 As a brand that's established among business travellers, Hilton Singapore Orchard boasts no lack of facilities and technology for meetings and events. There are 16 versatile event spaces sprawled across 2,400 square meters of space, all fitted with state-of-the-art LED screens, lighting and sound systems. For large events, the hotel offers two uniquely designed pillarless ballrooms that cater up to 1,000 guests. Despite being acquainted only briefly via a tour of the property, I found that the lush interiors and zen pre-function spaces provide a fresh breath of air from conventional work environments.
Guests staying in the Executive Rooms or Suites will also gain exclusive access to the Executive Lounge on the 6th floor. The spacious lounge comes with business support facilities, including a private room that fits up to eight people, as well as complimentary breakfast, evening cocktails, and refreshments throughout the day.
VERDICT
To sum it up, Hilton Singapore Orchard's strongest pull is the fact that it's at the centre of everything. This makes it an ideal choice of accommodation for comfort and convenience, whether you're in the neighbourhood for business or leisure, dining or shopping. Its timeless design and sustainable initiatives are bonuses! If this is what you're looking for in a city hotel, then Hilton Singapore Orchard will not disappoint.
---
Hilton Singapore Orchard
Address: 333 Orchard Road, Singapore, 238867
Contact: +65 6737 4411
Website | Facebook | Instagram
Find more hotel reviews here.