Now that school is out for the year, families can start planning eventful trips and exciting activities to do together, as well as ring in 2020 with recharged minds and spirits! Yes, planning your year-end travels can get a little overwhelming, but we're here to help with that! This guide got you covered from fun and memorable events to educational, cultural, and informative activities—it's definitely a memory to last for everyone (and great takeaways for the kids with the fun learning process too!).
Club Med @ Cherating Beach
Club Med is a dream destination for both parents and children to unwind and relax. Recently, the family-friendly resort introduced the latest addition to their Mini Club experience—Spy Academy, in partnership with iconic actor Will Smith and Spider-Man actor Tom Holland's newest animated adventure comedy film, Spies in Disguise. At Spy Academy, kids will be registered into the 'Spy Database', given their own Spy Kit including a passport and bracelet, and assigned with top-secret missions filled with a series of undercover activities. While there, little spies-in training will learn the necessary detective skills and tools such as deciphering codes, crafting invisible inks, the art of camouflage, and more. At the end of the course, kids will receive their hard-earned official certificates for completing their tasks and training, declaring them superspies. Aside from that, families also get to enjoy other fun activities the resort has to offer, such as archery, trapeze, theatre shows, rock climbing, cooking lessons, and more.
Spy Academy runs from November 2019 to March 2020. For more information, visit here.
---
Sydney, Australia
For a carefree stroll and sightseeing activity:
A visit to the land down under should include at least one outdoor activity in nature! Families can do a Bondi to Bronte Coastal Walk while taking in the breathtaking blue scenery, accompanied by the calming sound of the ocean from the beach. Get ready to be amazed by the country's natural beauty as you take a stroll with the kids.
For some alone time while the kids play:
The Newport is a kid-friendly pub located in Sydney. Children can expect a few entertaining activities such as a giant Scrabble, rock climbing, flying foxes, go karts, and more. After a day of walking around the city, the family-friendly pub definitely seems like a good place to take a short rest for the day.
For more information, visit here.
For an educational, fun and informative experience: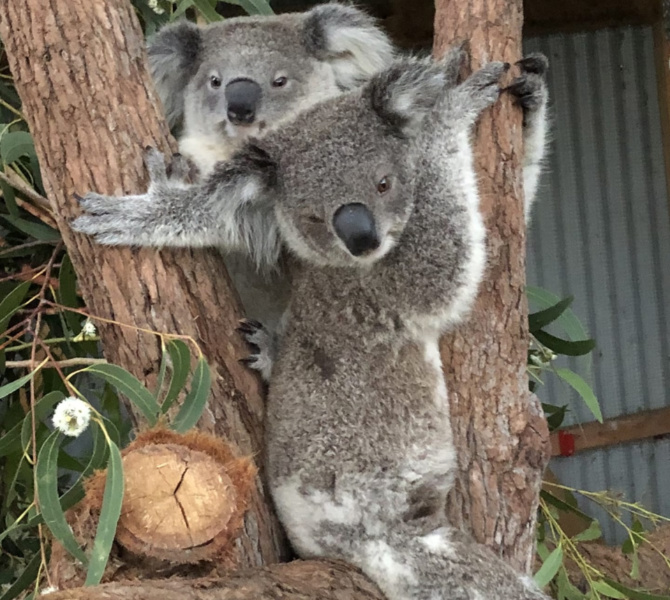 Bring the kids to Koala Hospital and learn how they look after rescued koalas. See the animals receiving treatment through a large glass window, visit the rehabilitation yards to care and feed little furry ones, and more. Parents and children can also learn how koalas are brought into their care, the issues they encounter, what they do to conserve the country's koala populations, and why the non-profit organisation not only takes in injured koalas and heal them but also provide rehabilitation centre for them. It is a great way for the kids to learn more about wildlife conservation.
Although the hospital mainly relies on generous aid from passionate volunteers and fundraising, you can also choose to donate and help them continue protecting the koalas. Donations are not compulsory, but welcomed. P/S: You don't have to make any bookings! Just visit Koala Hospital during their opening hours and you can opt for a self-guided tour anytime between 8am and 4.30pm; or a guided tour, where guides will bring visitors to explore and learn what they do. Tour starts at 3pm and is free of charge.
For more information, visit here.
For a colourful year-end celebration:
What better way to enjoy an evening of beautiful lights than at the Sydney Harbour Bridge? Here, you get to witness one of the biggest fireworks in the world as they ring in the beginning of a new year!
For more information, visit here.
---
Tokyo, Japan
For a dreamy holiday with the kids:
Take the kids to Tokyo Disneyland and have their childhood dreams realised! While the park has a variety of themed-zones filled with rides, games, and attractions, they also have a special Disney Christmas event. A few of the activities include a special nighttime illumination of World Bazaar where a 15-metre-tall Christmas tree lights up at night, a daily show of fireworks, curated festive-themed attractions, and more. If you're staying long enough, you might also be interested to catch Tokyo Disneyland's New Year's programme. In celebration of 2020, which is also the Year of the Rat, Mickey Mouse and Minnie Mouse will be making an appearance at the parade to greet guests. Aside from that, the special event also features the traditional New Year's kadomatsu decorations at the entrance of World Bazaar.
The Disney Christmas event runs now until 25 December 2019. For more information, visit here.
The New Year's programme runs from 1 – 5 January 2020. For more information, visit here.
For an adventurous walk around the city:
When in Tokyo, Japan, visiting one of its busiest streets, Shinjuku, is a must. It's bound to be a cultural, surreal and immersive experience for the whole family. A few fun activities include shopping, trying the city's local delights, enjoying local art scene, entertainment, and more. Fans of street photography, Shinjuku is definitely up your street. P/S: This is also a good place to take memorable family photos!
---
London, United Kingdom
London calling! Aside from obsessing over the UK's royal culture, this place is rich with art and history, too. This holiday season, you can bring the kids to some of the city's best museums: London Transport Museum, where kids get to geek out and have a fun time, learning the history of its transport; The British Museum, to see global artefacts on human history; Tate Modern, for the kids to immerse themselves in creative art installations and modern and contemporary artworks; Science Museum, where the young ones get to see a variety of historic collections such as Stephenson's Rocket, the Apollo 10 command module, medical collections, and etc. The must-see is of course, the Natural History Museum, a place for the kids to be amazed by the interactive galleries of life and earth specimens, which include dinosaur skeletons, large mammals, volcano and earthquake finds, and fossils. These educational trips are sure to satiate the little ones' curiosity; definitely a fun learning process! P/S: Take the time to enjoy the museums' architectural designs too!
For some fun and making the children's dreams come true:
Kids who grew up reading (or watching) the Harry Potter series can visit the Warner Bros. Studio Tour London, a place where you'll get to immerse yourself in the wonders of the wizarding world, and explore behind-the-scenes moments of the Harry Potter film series. For Potterheads, it's definitely going to be the highlight of one's trip in the UK!
Alternatively, if your young ones fancy meeting his/her long-time inspirations and favourite celebrities, Madame Tussauds London is the next place to visit. The museum houses life-size wax replicas of historical legends and famous celebrities. The gallery is separated into several zones such as the film zone, where you get to meet actors Audrey Hepburn, Leonardo DiCaprio, Jennifer Lawrence, and more; in the music zone, musical artists include Freddie Mercury, Ed Sheeran, Adele, Madonna, and Miley Cyrus; in the culture zone, some icons include Vincent Van Gogh, Stephen Hawking, William Shakespeare, Albert Einstein, and more.
To know more about Warner Bros. Studio Tour London, visit here.
To know more about Madame Tussauds London, visit here.
Ringing in the new year with a stunning view:
If you're staying a little longer in the UK, do catch London's 2020 New Year's Eve Countdown celebration. Families can enjoy the fireworks event against a breathtaking backdrop—London Eye, one of the city's most popular tourist attractions. Other good viewing spots include Cannon Street, Primrose Hill, Parliament's Hill, and Thames Riverside.
For more information, visit here.
---
Singapore
If you're looking for somewhere not too far from Malaysia, Singapore is just the place for you and your family members to visit. There are a few entertaining and educational activities you can check out together there.
For a cultural and memorable experience:
While visiting Nordic countries with kids are not ideal, you can take them to a floral display, Poinsettia Wishes at Gardens by The Bay instead. Located inside the Flower Dome, the Nordic-inspired floral exhibit features over 7,500 poinsettia plants of about 30 varieties. Visitors will also get to see a few iconic landmarks from Denmark, Finland, Sweden, Norway and Iceland. As the Yuletide season is nearing, this is an ideal spot for families to bask in a festive spirit at a Nordic Christmas-themed display. The display is ongoing until 5 January 2020. In addition to that, families can also visit Gardens by the Bay's Christmas Wonderland, where you get to walk through their breathtaking Luminarie Light Sculptures, have fun at the Santa Workshop, experience "snow" during Blizzard Time, and many more fun activities! The event is ongoing until 26 December 2019.
To know more about Poinsettia Wishes, visit here
To know more about Christmas Wonderland, visit here.
For a jaw-dropping, entertaining and out-of-the-world experience: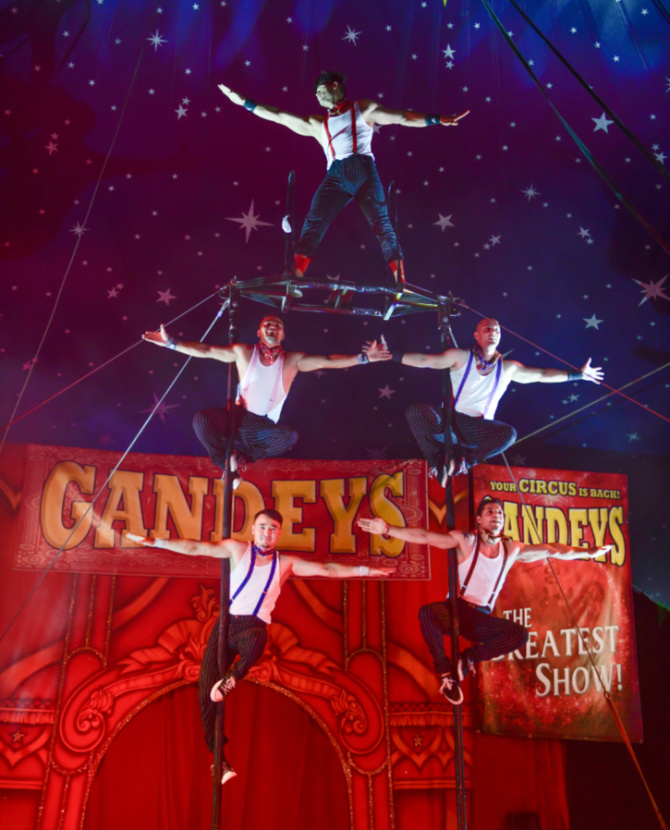 For the first time, carnival veteran Uncle Ringo is bringing in The Great Circus of Europe to Singapore! The lively event features a group of world-class circus performers from around the world that will deliver a series of nail-biting, thrilling and exciting shows for audiences to enjoy and keep them at the edge of their seats. Witness adrenaline pumping performances such as daredevil motorbikers on thin tightropes, perfectly-timed intricate acrobatics, gravity-defying aerial showcase, and more (P/S: The circus is an animal cruelty-free show!). As part of the Uncle Ringo carnival, families can also check out a wide variety of food stalls, hop on thrilling rides, and participate in many carnival games.
Side note: If you're visiting for a long period of time, you can also catch Uncle Ringo's exclusive New Year's Eve curated acts as part of the Marina Bay Singapore Countdown 2020 celebrations on 31 December 2019 at 10pm. Don't miss the amazing fireworks while there!
When: 20 December – 1 January 2020
Where: Bayfront Event Space, Marina Bay, Singapore
Entrance to the carnival is free, you can purchase tickets to watch the circus acts here.
For more information about The Great Circus of Europe, visit here.
---
Billund, Denmark:
For a memorable and fun experience with the kids:
Legoland Billund Resort is the place to go if you are looking for a convenient and fuss-free vacation planning for the whole family. The resort has many types of Lego-themed accommodations such as Legoland Castle Hotel, Hotel Legoland, and Legoland Holiday Village. The wide range of accommodations allow kids to live their dreams of being treasure hunters, princesses, pirates, and knights at the Treasure Room, Princess Room, Pirate Room, Knights Room, and more. Families can experience everything all at one place—the resort also has restaurants with healthy options as well as kid-friendly activities. The amusement park includes thrilling rides that are suitable for your little ones. After an exhausting yet fun day, you can end the trip with a calming activity by visiting Gyttegaard Plantation, also known as the Copenhagen plantation, it's a wide landscape dune, perfect for the kids to run around, do a light hike, and just play. All accompanied with an amazing scenery!
For more information about Legoland Billund Resort, visit here.
---
You might also be interested in: Buro Christmas Village—a guide for all your festive needs
| | |
| --- | --- |
| SHARE THE STORY | |
| Explore More | |