Wait
Places to visit in Queensland, Australia
1. Story Bridge Adventure Climb, Brisbane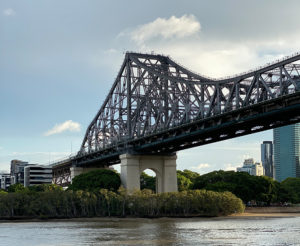 View of Story Bridge from Howard Smith Wharves
The Story Bridge, which opened in 1940, is one of the most popular and iconic structures in Brisbane. It is also the best way to see the city—the summit is approximately 80 metres above sea level. From the vantage point, you will able to get 360º views of the bridge's surroundings—from the Glass House Mountains in the north to Moreton Bay in the east and stretching towards the Scenic Rim Mountains in the south. Of course, you will also be treated to the best views of the Brisbane skyline.
To get up there, you will need to climb (more like walking). The entire adventure—including briefing and safety demonstration—will take you about two hours. Before the climb, you will be given a climb suit to put on as well as a safety belt harness attached to the bridge safety cable for the duration of the climb.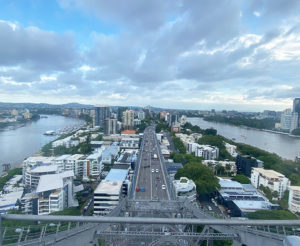 View from the summit of Story Bridge
Ronn says: While the thought of climbing and walking all the way up to the summit of a bridge (or a tall structure) was daunting, any form of fear quickly disappeared (gone with the wind) as soon as I saw the amazing views of the Brisbane skyline and its surroundings. What made the experience even better was the guides who made sure that everything went well and were very helpful with information—especially with so many questions from a group that's ever so curious.
You won't even feel tired on your way up. I didn't. After all, you will be stopping quite frequently to take in the sounds of the cars driving on the bridge, the wind, the terrific views, and of course—to revel in a brilliant experience.
---
Address: 170 Main Street, Kangaroo Point, QLD
Email: [email protected]
Website | Facebook | Instagram
---
2. Sirromet Winery, Mount Cotton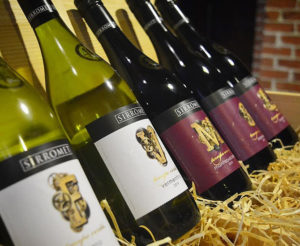 Photo by Sirromet Winery
Australian wines are said to be among the best in the world and one place to try them is here at Sirromet Winery. Located on Mount Cotton, Sirromet is Queensland's largest producers of wine. Since opening its cellar doors in 2000, the brand has garnered more than 900 awards for their selection of Granite Belt wines. Head over to the winery's Cellar Doors to sample a variety of wines and take opportunity to go behind the scenes; a first hand look at the production of wine—from the beginning to the final product.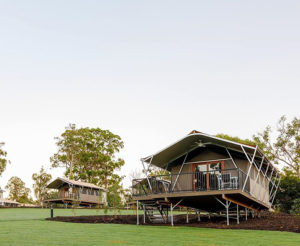 Photo by Sirromet Winery
Founded by Terry Morris, Sirromet Winery is only about 30 minutes from both Brisbane and the Gold Coast. Thinking of staying there a little longer? The onsite accommodation, Sanctuary by Sirromet, is a great way to be one with nature—and you will be surrounded by wild wallabies.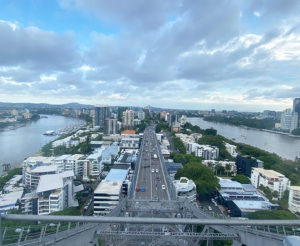 Sirromet Winery factory
Ronn says: Anyone who knows me understands my love for wine. Hence, a visit to Sirromet Winery has to be in the itinerary! I thoroughly enjoyed the tour of the winery. Being able to see the machines and techniques utilised to make wine was mind-blowing. With the experience, I wine-d up learning to appreciate every sip of the potion even more.
The wine tasting session was brilliant too! You get to taste quite a number of different varieties, such as Verdelho, Chardonnay, Shiraz, and Late Harvest Pinot Gris. The latter is my favourite of the lot. The dessert white wine (medium-bodied) had rich cold tea notes and tantalising sweetness. So good I wanted more.
---
Address: 850-938, Mount Cotton Road, Mount Cotton, QLD
Email: [email protected]
---
3. The Polish Place, Mount Tamborine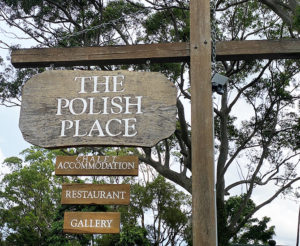 The Polish Place
This is an Australian institution and a must-visit whenever you're in Queensland. Situated an hour from Brisbane and 30 minutes from the Gold Coast, this is where you should go to get the full Polish experience—from food to vodka. The Polish Place, first built over 36 years ago, has an extensive history; some good, some unfortunate. As for the latter, the establishment's restaurant and art gallery were engulfed by a fire in 2016 but reopened in September 2019 after nearly three years. Owner, Ania's determination to get The Polish Place running again is apparent in its new design—modern yet reminiscent of the original aesthetics.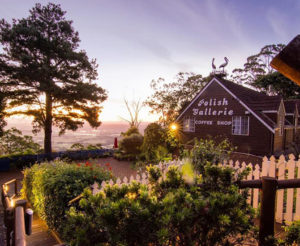 The Polish Place
From The Polish Place, you have amazing views of the Canungra Valley as well as abundant birdlife—especially the Rainbow Lorikeet. Try the Pierogi (Polish dumplings) and the signature Roast Duck with cherries. Unwind and be one with nature while sipping on Polish beer and munching on some delicious homemade cakes.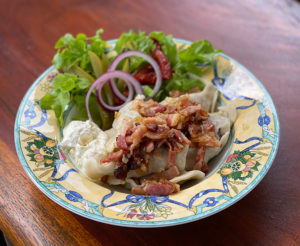 The Polish Place—Pierogi
Ronn says: When I arrived at The Polish Place, I felt a sense of tranquility. From the joyful sounds of different birds to the distinctive smell of nature to the calming breeze, I knew I've come to the right place. The first thing I noticed at the main restaurant area were the Rainbow Lorikeets. And there were many of them! These birds aren't shy at all so they will accompany while you eat. I ordered the Pierogi (with meat) because I've been craving for good Polish dumplings—that are comparable to the ones I had in Warsaw. If I have to describe my experience here in one word, it'd be: ethereal.
---
Address: 333 Main Western Road, Tamborine Mountain, QLD
Email: [email protected]
Website | Facebook | Instagram
---
4. Lone Pine Koala Sanctuary, Brisbane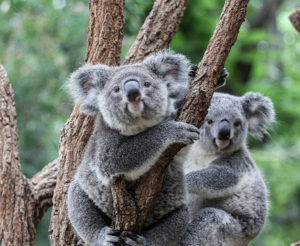 Photo by Lone Pine Koala Sanctuary
Did you know that Queensland is one of only three states in Australia that allows you to touch koalas? You can also get close to a koala in Western Australia and New South Wales (no hugging here, though). Established in 1927, Lone Pine Koala Sanctuary in Brisbane is the first and largest koala sanctuary in the world. Queensland is known as Australia's koala-cuddling capital so it's only natural that this sanctuary is home to more than 130 koalas! There are two slots daily—11am and 1pm.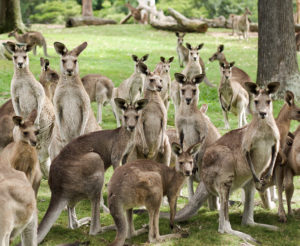 Photo by Lone Pine Koala Sanctuary
In addition to koalas, you can also hand-feed kangaroos and wallabies in a five-hectare free range. The area includes red kangaroos, eastern-grey kangaroos, swamp wallabies, and red-necked wallabies. The space in Lone Pine is massive and you will be able to see a multitude of wildlife, from wombats to Tasmanian devils.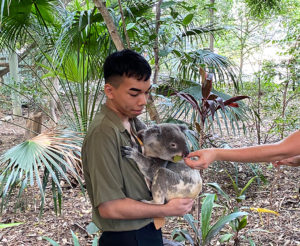 Ronn says: A ferry ride here allowed me to see Brisbane from the river's perspective. Many of us who travel to Australia want to see animals that are native to the country. Here at Lone Pine, not only did I get to see a koala, I had the opportunity to hug one too! Arms out and wait for the koalas to give you the best cuddle of your life. Feeding the kangaroos was also an experience I'd never forget.
---
Address: 708 Jesmond Road, Fig Tree Pocket, QLD
Email: [email protected]
Website | Facebook | Instagram
---
5. Queensland Art Gallery and Gallery of Modern Art, Brisbane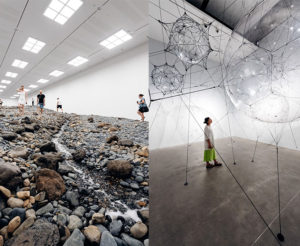 Photo by QAGOMA
Queensland Art Gallery was established in 1895 and joined by the Gallery of Modern Art in 2006. Both galleries house a significant collection of contemporary art from Australia, Asia, and the Pacific. Known to the locals as QAGOMA, there are more than 17,000 artworks to check out. The Indigenous Australian art collection here focuses on the rich diversity of Aboriginal and Torres Strait Islander cultures and experiences in Queensland.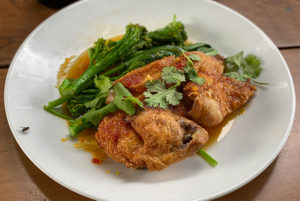 Crispy Chicken at Goma Bistro
The Goma Restaurant and Goma Bistro are both popular spots for food. Goma Bistro is situated by the Brisbane River and provides for communal dining with home-style dishes.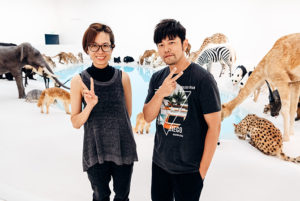 Photo by QAGOMA
Ronn says: The galleries were massive! It took me awhile to browse their entirety. My favourite was the Water exhibition that was on when I visited— such Cai Guo-Qiang's Heritage, an artwork many would because of Jay Chou, and the rocky riverbed created by Olafur Eliasson. At the Goma Bistro, I ordered the Crispy Hot and Sour Chicken with Asian greens; which was brilliant. You can also opt for Fried Chicken Wings that come with either a choice of plum or Mapo sauce.
---
Address: Stanley Place, South Brisbane, QLD
Email: [email protected]
Website | Facebook | Instagram
---
6. Tangalooma Island Resort, Moreton Island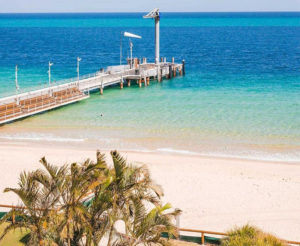 Photo by Tangalooma Island Resort
Ah, paradise! Tangalooma is only a 75-minute ferry ride from Pinkenba in Brisbane and acts as the gateway to the island. Situated on the third largest sand island in the world, there are a myriad of activities to do here—including ATV Quad Bike tours, Whale Watching Cruises (June to October), Desert Safari tour (plus sand tobogganing, and snorkelling sunken shipwrecks. The highlight here is the opportunity to feed dolphins. Every evening, a family of wild bottlenose dolphins visit the shores and have been doing so for a very long time!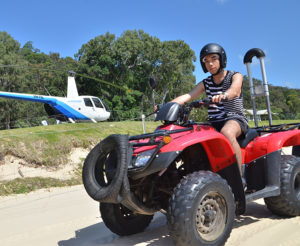 ATV Quad Bike in Tangalooma
Dining options include the likes of Beach Cafe for pizza, Stone for modern Australian fare, Fire for Sichuan cuisine, and The Coffee Lounge among others. If you're planning to stay on Tangalooma Island Resort, options include standard rooms, beachfront villas, holiday apartments, and holiday home rentals up on the hills.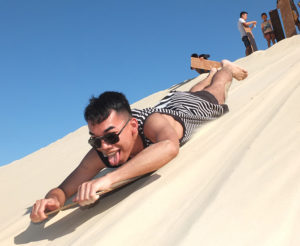 Desert safari at Tangalooma
Ronn says: I had a blast at Tangalooma! There were many firsts for me—from my virgin experience with the ATV Quad Bike (which was beyond fun) to sand tobogganing at the Tangalooma Desert. To slide down on the plank, I had to walk up the sand dune which was 35 metres high (did that twice) but my effort definitely paid off. Tangalooma is also one of the best places to watch the sunset by the beach. As for the dolphin feeding, I was so fortunate to be able to feed a wild dolphin. Surreal. Even though these are wild dolphins, they are always calm and friendly. They are also very, very adorable!
---
Address: Moreton Island, 4025 Tangalooma, QLD
Website | Facebook | Instagram
---
7. SkyPoint Climb, Gold Coast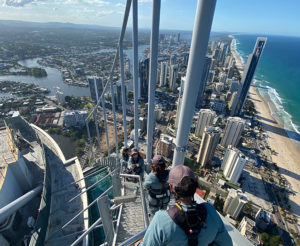 SkyPoint climb in Gold Coast
At 270 metres above sea level, you're bound to have some of the best views of your life. The SkyPoint Climb takes place on the top of the Q1 building in Surfers Paradise. The Q1 spire is among the longest the world—at 97.7 metres. Dressed in a full body suit and harness, you will enter the open air from level 77 of SkyPoint Observation Deck. Traverse up towards the crow's nest located at the highest point of the Climb while following a guide.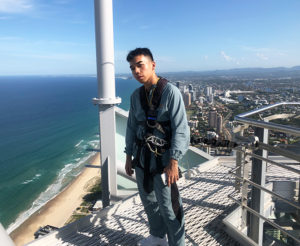 SkyPoint Climg, Gold Coast
The most popular option here is the Day Climb—available from 9.40am to 2.40pm. However, you can also choose to climb in the evening, at night, or to see the sunrise. From the peak, you will have 360º views of the Gold Coast region including the beaches, city skyline, and hinterland. Fun Fact: Designed by Atelier SDG, the Q1 building's final look is inspired by the upswept curves of the Sydney 2000 Olympics torch.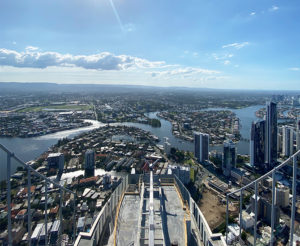 View from SkyPoint Climb
Ronn says: I have to be honest—I thought this would be easy after conquering the Story Bridge in Brisbane. I was wrong but the Q1 building is, of course, a lot taller. As soon as I climbed the first few steps from level 77 into open air, I went from excited to worried. The wind was really strong up there; indicating that I was, in fact, on top of the world.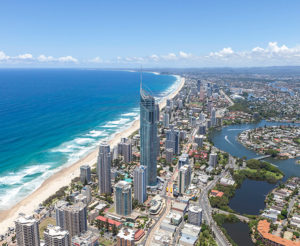 View of Q1 building in Gold Coast
Truth be told, the fear went away quickly. As time went by, I was more immersed in the beauty of what I saw. Plus, I was attached to the side rail. My legs stopped shaking and my mind was at ease. This was the same for everyone I was with—hence, not an anomaly. I really recommend doing this because it is something truly unique to the Gold Coast. While you're at the summit, take as many photos as you want.
---
Address: SkyPoint Observations Deck, 3003 Surfers Paradise Boulevard, Surfers Paradise, QLD
Email: [email protected]
Website | Facebook | Instagram
---
8. Hot Air Balloon, Gold Coast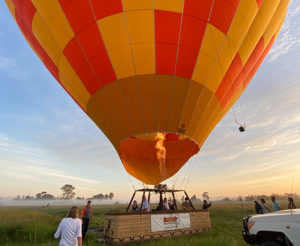 Hot Air Balloon Gold Coast
Head over to the Hinterland for an experience of the highest order—literally. The hot air balloon ride involves watching the sun rise over the hills of the Gold Coast hinterland and views of Tamborine Mountain. The Hinterland is chosen as the spot to take off because the location provides the opportunity to fly higher as well as more stable and reliable weather conditions. You will be picked up from selected Gold Coast hotels or one of these meeting points: Nerang or Canungra. On your way up, the pilot will share some amazing facts about hot air ballooning as well as point out specific sights.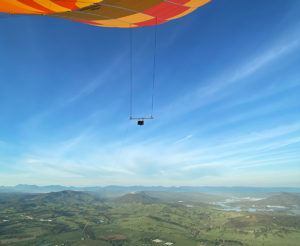 Hot Air Balloon Gold Coast
There will be some games right after landing. Work with everyone else to help pack up the balloon. After that, it's time for breakfast at O'Reillys Canungra Valley Vineyard. Begin with a glass of champagne before feasting on pastries, fresh juices, eggs, bacon, cereals, and fruit.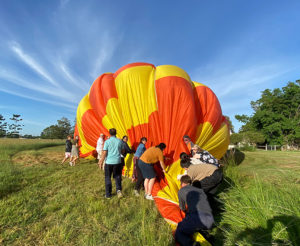 Hot Air Balloon Gold Coast packing
Ronn says: I can finally say that I have been on a hot air balloon! It has been on my wishlist for as long as I can remember and I'm glad that I get to experience this in Queensland, Australia. I had to leave the accommodation rather early (four in the morning) but it was definitely worth it. We were transported to an open field at Gleneagle where we met our pilot and balloon for the first time.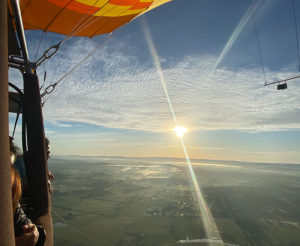 Hot Air Balloon Gold Coast sunrise
I have to be honest—I was quite nervous during ascension; but there was really nothing to worry about. The entire experience was pure bliss. You get to see the Gold Coast and beyond from an altitude of 2,700 feet.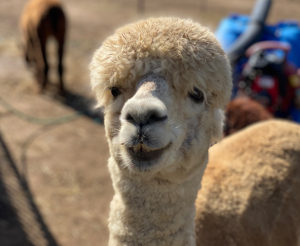 Alpacas at O'Reillys Vineyard
The breakfast at O'Reillys was pleasant too! I would never say no to starting my day with a glass of sparkling wine. You can also see alpacas on the ground, by the way.
---
Email: [email protected]
---
9. Sea World Helicopters, Gold Coast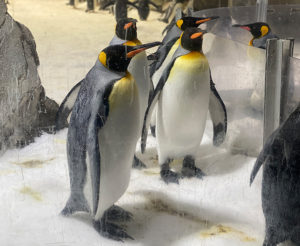 Sea World penguins
There are many things you could do at Sea World—from watching a performance by dolphins to checking out fun rides. Sea World is Australia's number one marine park and one of the oldest theme parks. This year, there will be new rides to look forward to! Vortex is a 15-metre high swinging attraction that twists, turns, and spins really fast. At 30 kilometres per hour, the term "fast" is an understatement. Leviathan is slated to open in December 2020 and Trident in April 2021.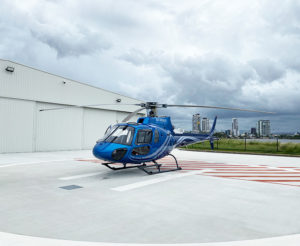 Sea World Helicopter Gold Coast
Another must-do here is to go on the Sea World Helicopter. If you have never been on a helicopter, this is one pretty great spot to do so. You will be able to see panoramic views of the Gold Coast. A five-minute scenic flight will bring you above Sea World and Sea World Resort, Southport Seaway and the Southern tip of Stradbroke Island.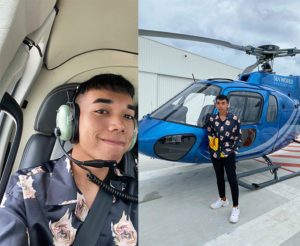 Ronn says: Wait, was I really on a helicopter? I sure was! The opportunity to get on a helicopter for the first time is one I was not about to turn down. Yes, this is one of many activities throughout the trip in Queensland that tested my relationship with heights. Standing in close proximity to a helicopter while its rotor is spinning is a feeling I'll never forget.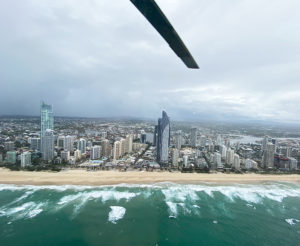 View of Surfers Paradise from helicopter
Although the flight duration was rather short, the views of the Gold Coast from the helicopter were extraordinary. You also get to see the beautiful waves of Surfers Paradise from above!
---
Address: Sea World Drive, Main Beach, Gold Coast, 4217 QLD
Website | Facebook | Instagram
---
10. Currumbin Wildlife Sanctuary and Wildlife Hospital, Gold Coast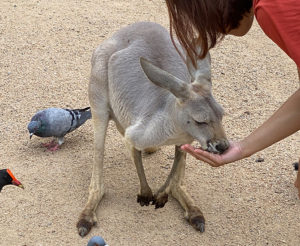 Kangaroo feeding at Currumbin Wildlife Sanctuary
The Gold Coast has its own sancutary for wildlife—spanning 27 hectares of Currumbin rainforest. Currumbin Wildlife Sanctuary has been conserving native wildlife for over 70 years. Wander through open animal enclosures, feed kangaroos, and cuddle koalas while you're there. If you're itching to see baby koalas in person, this is the spot.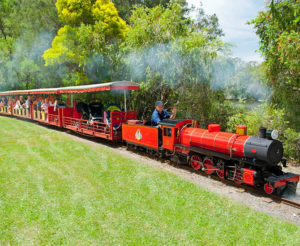 Train in Currumbin Wildlife Sanctuary
Look for capybaras, the world's largest rodent, or get your adrenaline pumping with tree-top challenges. Fun Fact: Before it was called Currumbin Wildlife Sanctuary in 1995, the place was the Currumbin Bird Sanctuary when founder Dr Alex Griffiths opened up the space to the public as a small-scale lorikeet feeding display in 1947.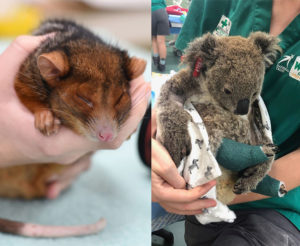 Common Ringtail Possum and koala treated at Currumbin Wildlife Hospital
On the grounds of Currumbin Wildlife Sanctuary is the important Currumbin Wildlife Hospital; established in 1989 to care for sick, injured, and orphaned wildlife. To support the critical demands of the hospital—with around 11,000 animal admissions per year—the Currumbin Wildlife Hospital Foundation was initiated in 2010. This means that the hospital operates with completely the help of donations. The bushfires in Australia resulted in a massive influx of admissions; 2019 saw over 12,200 animals, including 600 koalas.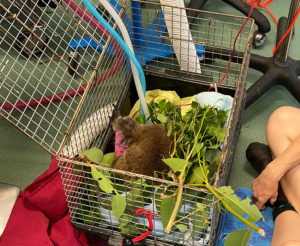 Koala undergoing blood transfusion at Currumbin Wildlife Hospital
Ronn says: The difference between this wildlife sanctuary and the Lone Pine Koala Sanctuary in Brisbane isn't massive and they are both equally interesting. I love visiting both because they are just full of life—literally.  What really fascinates me about the Currumbin Wild Sanctuary is, in fact, the hospital. Getting to see how professional and efficient veterinarians work their magic on deserving animals is an experience I'll take with me for the rest of my life. Did you know that it costs approximately 7,000 AUD to treat a koala? That's around RM19,000! I was also told that about 25,000 koalas died in Southern Australia due to the bushfires.
---
Address: 28 Tomewin Street, Currumbin QLD
Email: [email protected] (Wildlife Hospital)
Website | Facebook | Instagram
---
---
Places to eat in Queensland, Australia
11. Greca (Howard Smith Wharves), Brisbane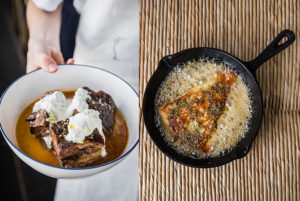 Greca in Brisbane
If you're craving for top-notch Greek fare, check out Greca. Located beneath the Story Bridge and inside the heritage-listed Howard Smith Wharves, Greca serves uncomplicated food and great wine. The restaurant in Brisbane, established by the team behind The Apollo in Sydney, is a contemporary Greek taverna—with a menu that celebrates simplicity. Dishes here are meant to be shared. Try the Full Greek: Taramasalata; bread basket; village salad (tomato, cucumber, feta, olives, and radish); Saganaki cheese with honey and oregano; Oven baked lamb shoulder with tzatziki; Roast potatoes with garlic and herbs: as well as Katoumari (smashed filo, walnuts, and semolina cream). Other must-haves include Spanakopita with spinach, feta, and oregano; and BBQ quail with spiced salt and lemon.
Address: 3/5 Boundary Street, Howard Smith Wharf Precinct, 4000 Brisbane, QLD
Email: [email protected]
Website | Facebook | Instagram
12. Eat Street Northshore, Brisbane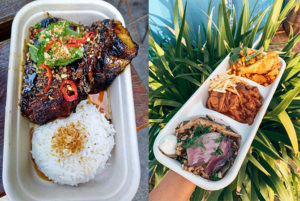 Eat Street Northshore" title="Photo by Eat Street Northshore
Located on an old historic disused wharf at Northshore Hamilton, Eat Street is a wonderland for anyone who loves food, drinks, and fun. There are 180 dining and entertainment shipping containers to check out here. In addition to live performances throughout the venue, cuisines to check out include Brazilian, Filipino, Peruvian, French, Thai, Japanese, Greek, Dutch, and local delicacies, of course. Up for a tipple or two? There are stores with house brews and Australian wines too.
Address: 221D Macarthur Avenue, Hamilton, Brisbane, QLD
Email: [email protected]
Website | Facebook | Instagram
13. Charis Seafoods, Gold Coast
14. The Tropic (Burleigh Pavilion), Gold Coast
15. Betty's Burgers, Gold Coast