Mi 9T, the latest addition to the Mi 9 series, is now in Malaysia and here's what you need to know about the new benchmark for smartphones in its price range
Everywhere you go, you see smartphones. What was once a rare commodity has now become a lifestyle essential. In fact, anyone who doesn't use a smartphone might even be considered different in today's zeitgeist. With the smartphone market increasingly saturated with the latest—and the best—it can be difficult for brands to stand out. The newly-launched Xiaomi Mi 9T is here to conduct a masterclass on how to "terminate the rivals" (quite a bold tagline by the China tech giant) in the market today. Here's what you need to know about the latest addition to the Mi 9 family, Xiaomi's flagship series.
The Mi 9T is finally here in Malaysia, and it's the first country in Southeast Asia to welcome its arrival. The goal of the Mi 9T is to set a new benchmark for smartphones in its price range. With that comes some interesting and brilliant features that makes the Xiaomi Mi 9T one of the smartphones to get.
1. Qualcomm® Snapdragon™ 730, which equals to better CPU and GPU performance
When it comes to mobile platforms, the Qualcomm® Snapdragon™ 730 is the best in its class. Compared to its predecessor, Snapdragon™ 710, the new Xiaomi Mi 9T receives a major upgrade in several aspects—an increase of 35 percent for CPU performance, 10 percent for GPU, and twice the AI performance. Yes, that is a lot of numbers; and numbers don't lie.
Are you a gamer? Here's a bonus for you! The Xiaomi Mi 9T comes with the new Game Turbo 2.0. What does that mean for your gaming experience? The Game Turbo 2.0 optimises touch response, display, sound quality, network, and in-game calls. Therefore, you can expect an e-sports-level gaming experience.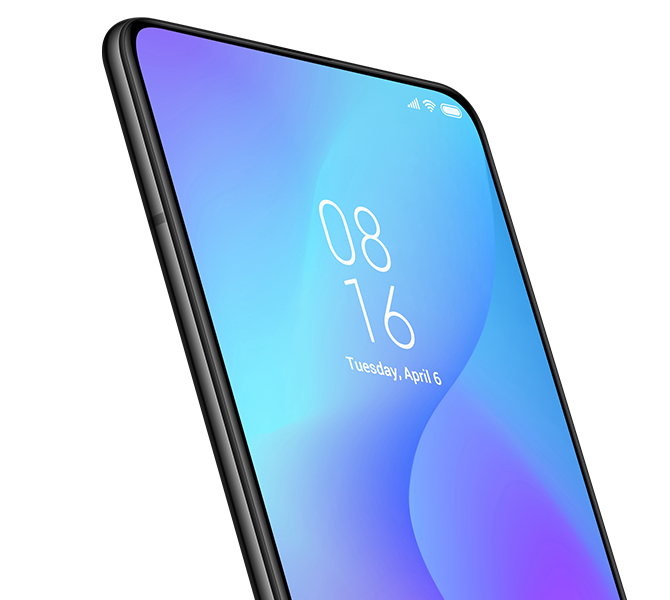 2. AMOLED Full Screen Display and unique curved glass back with flame design
Do looks really matter? Isn't inner beauty enough? Thankfully, you get both with the Mi 9T. The smartphone features a 6.39-inch AMOLED screen without a notch, and supports Reading and Sunlight Mode 2.0. That means incredible immersive viewing experience with 256-scale eye protection technology and low-brightness colour grayscale optimisation. Moreover, the Mi 9T has also received low-blue-light eye protection certification by VDE Testing and Certification Institute in Germany. This means you won't have to suffer from tired or sore eyes (nobody likes that!).
In addition to the screen, the Mi 9T applies a nano-holographic technology to produce a special flame design on its four-sided curved glass back. Combined with 3D-glass and extremely narrow frame, you can expect a hand-feel that's incredibly comfortable. It's comfy, looks exquisite, and protects your eyes? Are you Mi-grating all your data to the new phone yet?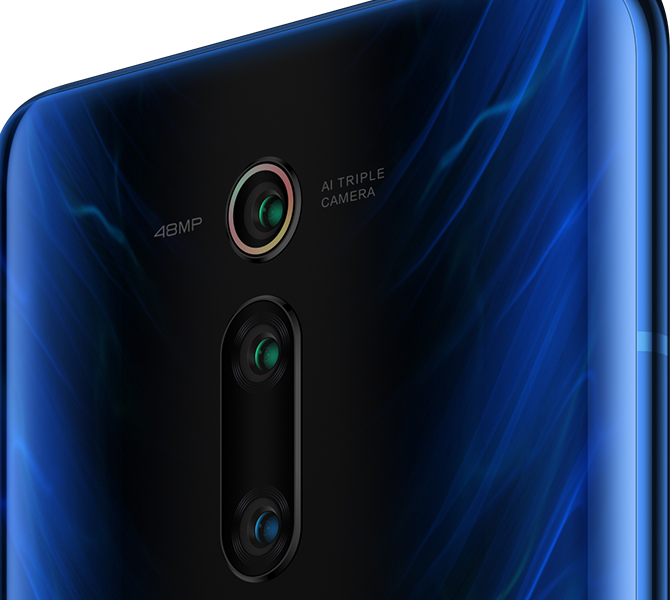 3. 48MP triple camera and 20MP pop-up front camera
Taking amazing high-quality photos is a necessity in today's day and age. The demand for smartphones with top-notch cameras is at an all-time high and the Mi 9T is no different. Actually, there is a difference—the Mi 9T's camera is magnanimously superior. It features a main 48MP camera with a 1/2 inch Sony flagship IMX 582 sensor that can produce ultra-high resolution photos. Furthermore, the Mi 9T also features a 13MP ultra wide-angle lens with a 124.8 degree field of view, and an 8MP telephoto lens. This means you don't just take photos, you're getting an SLR-like photography experience.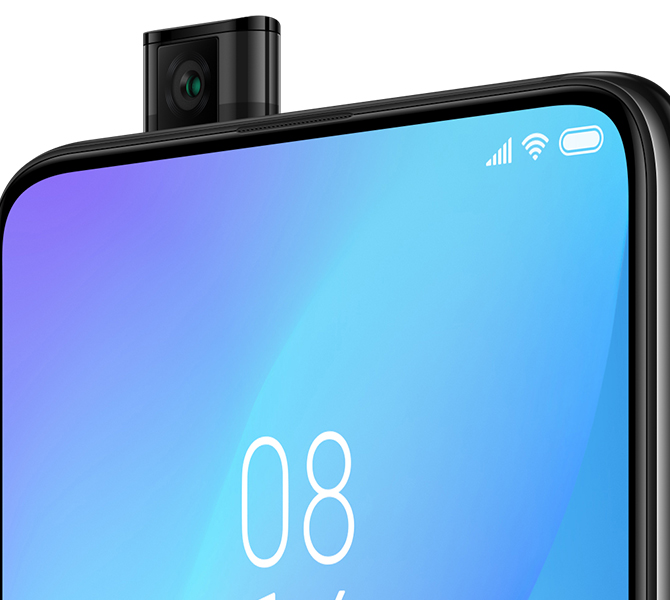 Do you take #selfies often? Be honest. The Mi 9T comes with a 20MP pop-up front-facing camera with a sapphire glass cover, and accompanied by one of six sound effects (they are really cute).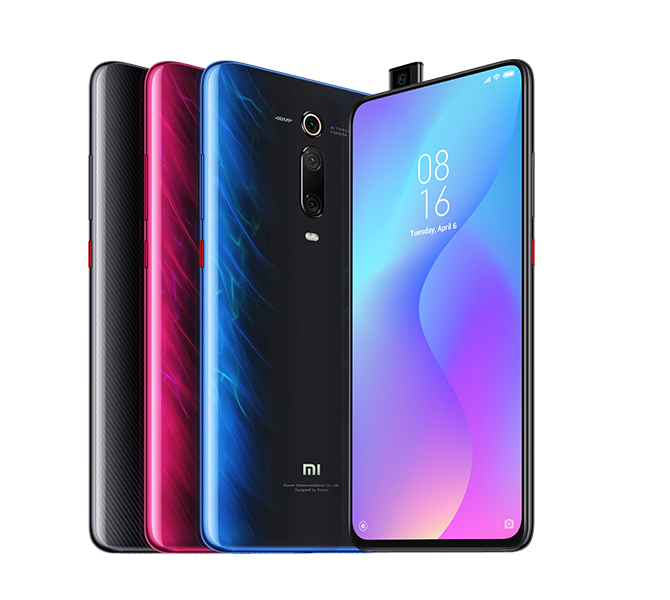 4. 4000mAh large battery, NFC and Hi-Res Audio certification
You're on a really long flight and you forgot to pack along your power bank and cable to charge your phone; but you also have to get work done on the smartphone (also sans laptop). Fret not. In addition to the 4000mAh large battery, the Mi 9T also comes with an AI energy saving mode to automatically alter screen brightness and for activating sleep mode at night. This means that even with heavy use, your phone can last through at least a full day!
That isn't all! Mi 9T also features multi-function NFC, with payment transaction speeds upgraded by up to 30 percent, and superb audio quality, with 1217SLS speakers and Smart PA, as well as a 0.9cc large sound chamber for powerful playback. How's that for a smartphone? If you're wondering if the smartphone comes with a headphone jack, the answer is yes. The device has a 3.5mm headphone jack, and has received Hi-Res Audio certification.
You can choose from three colours—Carbon Black, Glacier Blue and Flame Red. The Xiaomi Mi 9T will be available in two versions, 6GB+64GB version and 6GB+128GB version, retailing at RM1,199 and RM1,399 respectively. Now, you have a phone that can actually terminate the rivals.
Pre-book from 20 June to 24 June to be entitled to purchase at RM1,099 as an early bird offer—only on Lazada. For more information, visit this website.