Photo booths are great for parties but here's something completely new and different. Prinker is a temporary tattoo printer and it's now available in Malaysia
From the same producers who gave Malaysia a wide variety of cool and non-conventional photo booths comes a new service that will add more fun into the mix. Wowsome—the guys behind WowBooth, WowGram, Movish, WowMirror, and Freeze—now offers Prinker, the first and only temporary tattoo printer in the world. 
Roughly the size of an iPhone 8 Plus (but chunkier), it's easy to use Prinker be it to customise a design or to print directly on to your skin—it only takes three seconds and it'll last between one to three days. Unlike some temporary tattoos, it's water- and rub-resistant but if you really need to remove it earlier, just wash it with soap. This also goes to show how safe it is to use Prinker. All the substances used are actually cosmetic ink, colourful but harmless (and FDA-certified). 
The device pairs seamlessly with the Prinker app so that you can choose any artwork from the gallery to print on to your skin, or design your own right on the app. Let your imagination flow as you'll be able to choose any style of pen you want, and any colour you desire. Prinker will make all of them look real.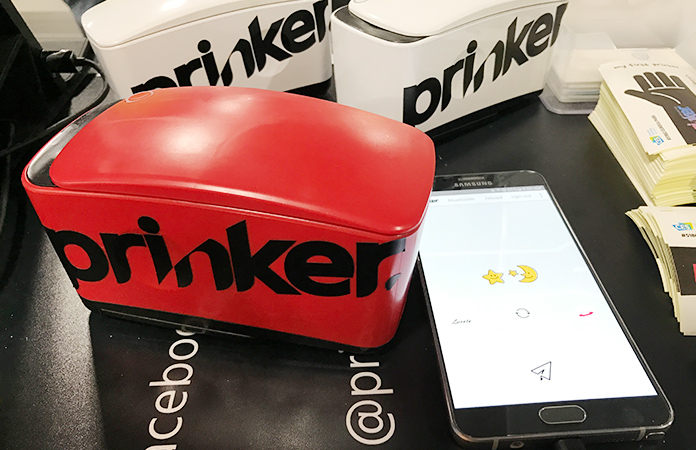 Most photo booths are hired for an average of four to five hours. Prinker can last just as long in one charge, making it an ideal party essential. Whether you wish to purchase the device or just rent it as a service, the guys at Wowsome are the people to look for as they're the exclusive distributor for the technology in Malaysia. 
For more info, look them up on Wowsome's website.