Fitbit expands its repertoire with three new wearables
Whether you're a fitness junkie looking to track your calories burned or simply looking for a device that will tell you how well you're sleeping, chances are there is a Fitbit device out there that will fit your lifestyle needs. With its latest releases, Fitbit sets out to make health and fitness accessible to everyone—read: new budget-friendly options that won't burn a hole in your pocket. Meet the Versa Lite Edition, Inspire HR, and Inspire. 
Not sure which will work best for your needs? Here's a simple breakdown to help you decide:
Fitbit Versa Lite Edition, RM768
A smartwatch for less
If you're looking for an affordable smartwatch, consider the Versa Lite. It essentially shares the same silhouette with the Versa, except it has done away with the two buttons on the right side. That means it loses a few features—namely Wi-Fi, altimeter (to determine floors climbed), Fitbit Coach on-screen workouts and the ability to store music—but it still retains most of the core fitness and smart features of the Versa, including heart rate measurement, sleep tracking, 15+ goal-based exercise modes, GPS, smartphone notifications and relative SpO2 sensor, which has the potential (it is still in testing stages) to estimate changes in blood oxygen levels and breathing disruptions—this could help track health conditions like sleep apnea in the near future. Battery life is great too, and should last at least four days with regular usage.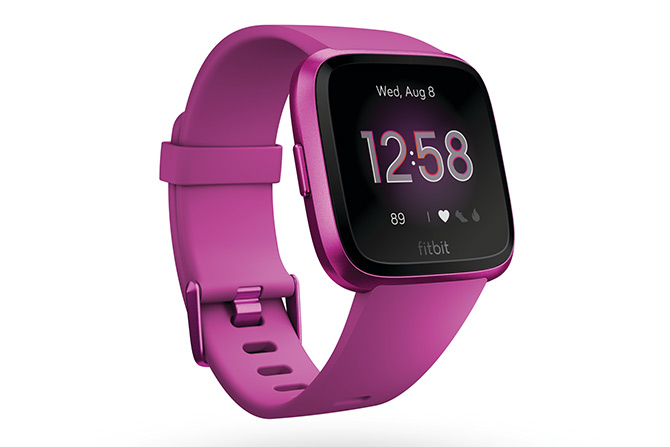 Available in: White, lilac, mulberry, marina blue and charcoal
READ MORE - Ionic, Fitbit's all-encompassing smartwatch
Fitbit Inspire HR, RM468
A reliable activity tracker that is lighter on the wallet and ultra-chic to boot
With the introduction of the Inspire family, Fitbit consolidates and discontinues the Alta, Alta HR, Flex 2 and Zip all at once—that just shows how much they believe in this new wearable. It covers all the basics you'd probably want from a fitness tracker: steps, calorie counter, sleep tracking, goal-based exercise modes, smartphone notifications and connected GPS. Water-resistant up to 50m, wearing it to shower and swim won't pose you any problems either. It sits on the tier below Charge 3, so it doesn't have an altimeter, but it sports a slimmer built for a more discreet and chic look.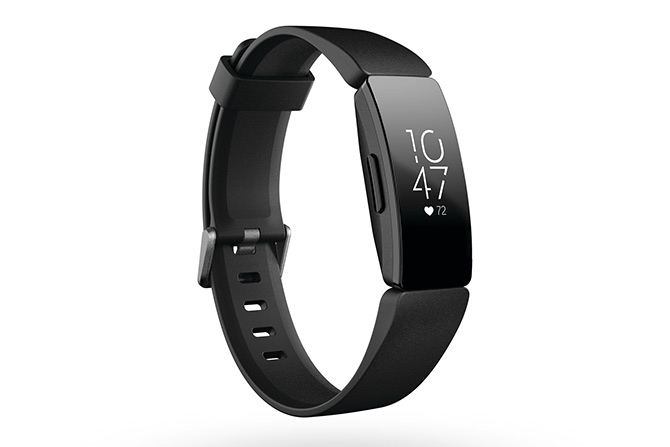 Writer's note: I've had the Inspire HR on for two weeks and counting now, and I really like how comfortably it sits on the wrist, plus the touchscreen display is a breeze to navigate. Since I'm still working on that New Year's resolution of practising healthier sleep habits, the sleep tracker comes in really handy—seeing the actual number of hours of sleep I get each night (below my target of 7 hours) does somewhat give a greater sense of urgency for the need to change my sleep habits. I find myself putting the guided breathing mode to use from time to time too, a nifty feature for a quick meditation session (you can opt for 2 or 5 minutes) when the going gets tough. 
Available in: Black, lilac and white
Fitbit Inspire, RM348
For the beginner who just wants the basics
The Inspire is basically the Inspire HR without the heart rate measurement. If you can live without the GPS function, sleep stages (it still tracks sleep) and guided breathing mode, then this will make a sensible budget-friendly option. You'll still get to track your steps, distance, active minutes and calories burned along with the smartphone notifications.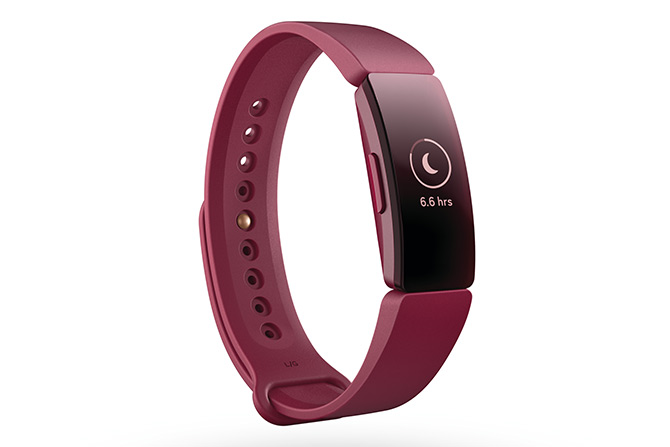 Tip: Going for something a little more dressed up but still wanna keep your tracker on? Switch out the strap on your Inspire HR or Inspire to a double-wrapped saffiano leather or metal mesh bracelet from Fitbit's range of fashion-forward accessories and you're good to go!
Available in: Black and sangria
Fitbit Versa Lite, Inspire HR and Inspire are now available at Harvey Norman, Timekeeper, Flash Gadget, All IT Hypermarket, City Chain and Best Denki.