It's a driving experience on a whole new level as MINI aims to combine vision and driving even further with the showcase of the MINI Augmented Vision glasses at the recent Auto Shanghai show 2015.
A MINI app connects the glasses both inside and outside the vehicle and the driver is able to control the glasses using steering-wheel buttons. When outside the vehicle, the glasses can be operated with the controls on the right temple, comprising a touchpad on the top and three buttons on the bottom. You are even able to control the glasses with a turn of the head, which comes in handy when you are parking, as you will be able to see an external view of the car's wheels depending on where you turn your head.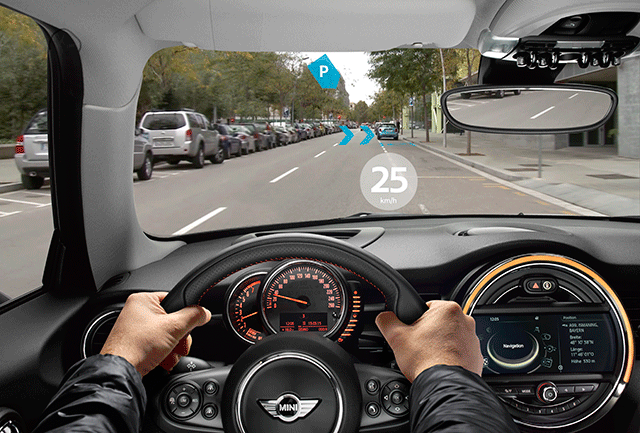 Other functions include being able to view directions to your destination, your car's speed in comparison to the current speed limit as well as your arrival time. The glasses are so smart that they will able to tell you things to see or do along your trip and read out your text messages when you receive them.
"Mini Augmented Vision gives an insight into how intelligent connectivity between a Mini car and eyewear into which relevant content is projected might work in the future," explains Dr. Jörg Preibinger, project-manager Mini Augmented Vision, BMW Group research and technology. "Working with several Qualcomm companies, we have created an interlinked system and augmented reality eyewear with a characteristic Mini design that revolutionize the experience both in and outside the vehicle."