Want better quality audio from your smartphone or tablet? These speakers offer wonderful audio quality and look gorgeous too.
We all know the dread of watching a video on our smartphone or tablet and not being able to hear what is being said clearly, or trying to listen to music from our phones with the volume maxed out and still not being satisfied with the volume level. Small portable speakers are great way to get amazing audio on our devices wherever we go. Here are 4 speakers that stand out and look great in any setting, deliver fantastic audio, and double up as speakerphones as well.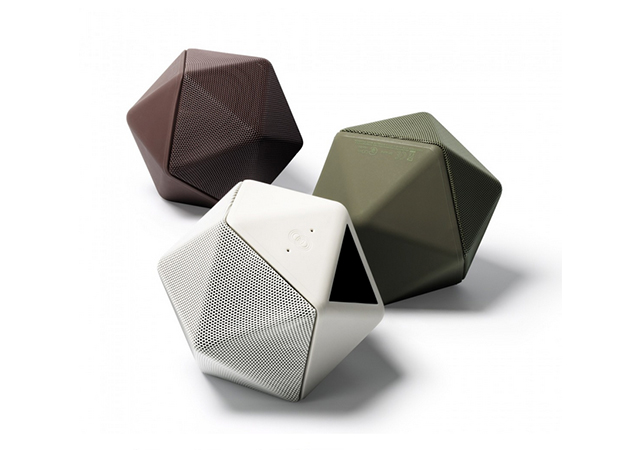 The Boom Boom speaker designed by French designer Mathieu Lehanneur has 20 sides and can rest on any of its triangular faces. The unique shape maximises the achievable volume on this tiny speaker and makes it an instant eye-catcher. Offering exceptional clarity in the audio, the Boom Boom speaker also works great for conference or video calls.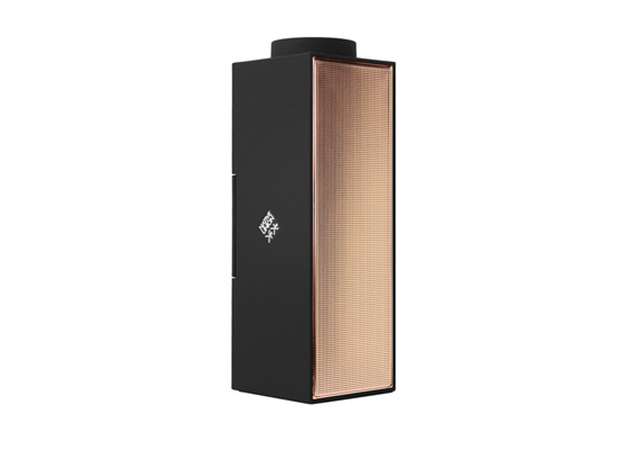 Switch speakers allow you to enjoy hours of unmatched sound quality while its award-winning minimalist design allows it to blend in perfectly into any setting by placing it either horizontally or vertically. What we like best about this speaker is that it can also be used as a mobile power bank, allowing you to carry one less item with you when you are on the go.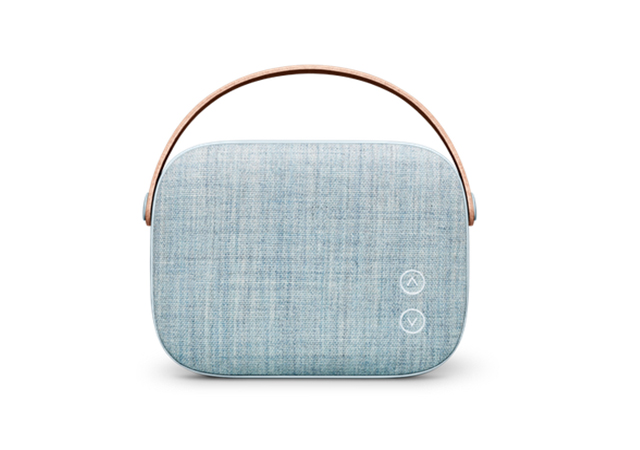 The Nordic design of the petite and powerful Helsinki speaker showcases its elegant craftsmanship. The leather strap on the speaker makes it easier for you to bring it with you wherever you go. The custom-made woven textile cover on the speaker grill along with the discreet volume buttons add to the sophisticated and fashionable feel of the Helsinki speaker. 
4. Moss Audio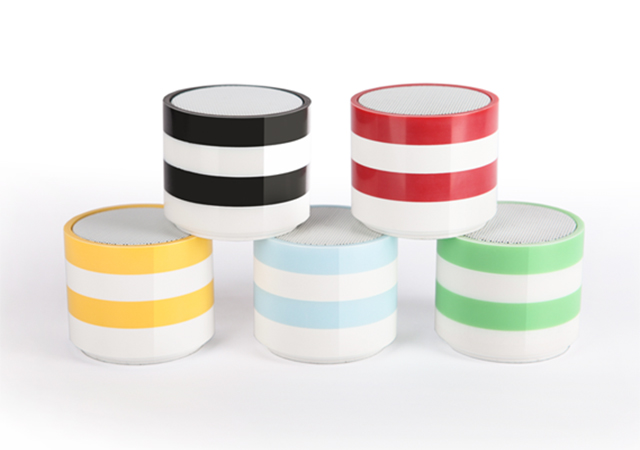 Moss Audio bluetooth speakers are precision cut and hand-finished from a thoughtfully chosen, high-grade acrylic composite, resulting in a sold yet light speaker with superior sound quality. The finishing on the speaker gives it a smooth and shiny feel. These speakers come in five vibrant colours that reminds us of a beach or poolside vacation, where you can bring them on because they are water-resistant.