Updated on 18 October 2018 with pricing info and release date below
After several theories and "leaks", Apple has finally let the cat out of the bag and unveiled three brand new iPhones. Gone is the era of naming their iPhones after digits — although the X does stand for the number 10 — and here is another year where there are three options to choose from. Three enviable models, all seemingly just as good as the other but really, what's the difference between the iPhone XS, XS Max and XR? We break it down for you according to the features you care about most, including the price points and launch dates.
Note: Essentially, the iPhone XR is set to be Apple's current generation of a more affordable yet competitive smartphone while the iPhone XS and XS Max are the more premium models in this year's lineup.

iphone xs max xr comparison
REAR CAMERA
We'll start off with what we personally look at first. All three iPhones feature a 12-megapixel rear camera that takes advanced Portrait mode and Portrait Lighting photos; with a new Depth Control feature that allows you to adjust the depth of field both in real-time preview and post-capture.
The difference here, however, is that the XR is fitted with a single wide-angle lens camera while the XS and XS Max features a dual camera system with 2x optical zoom. Both have a new sensor to deliver faster auto-focus and improved low-light capabilities.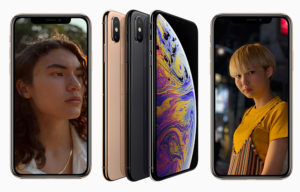 iphone xs and xs max camera
FRONT-FACING CAMERA
All three have a 7-megapixel front-facing camera with an enhanced Portrait Mode and Portrait Lighting feature. That's great for selfies but more importantly, the latest True Depth camera promises faster Face ID authentication, faster face tracking support for third-party ARKit apps as well as for the new Memoji.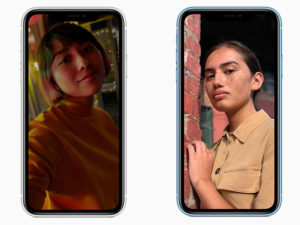 iphone xr camera
SIZE AND WEIGHT
From smallest to biggest: The 5.8-inch iPhone XS (177g), 6.1-inch iPhone XR (194g), and the 6.5-inch iPhone XS Max (208g) (the biggest iPhone yet that can even offer a split-screen mode).
DISPLAY
Having an advanced camera is great but you'll need a screen to match it too. This is where the new iPhones diverge. The XR, as the more affordable model, features a Liquid Retina Display (LCD) while the XS and XS Max have a Super Retina Display (OLED).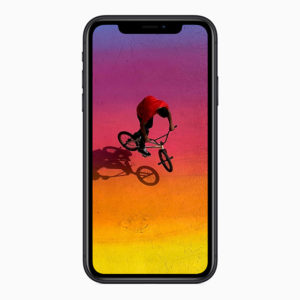 iphone xr display screen
PERFORMANCE
All three run on the new iOS 12 as well as the A12 Bionic processor with next-generation Neural Engine, the smartest and most powerful chip in a smartphone. This means it's faster, more efficient and packs a longer battery life.
BATTERY
A powerful phone calls for an equally powerful battery. To be more specific, the XR lasts up to 1.5 hours longer than iPhone 8 Plus; and the XS offers 30 more minutes between a charge than iPhone X while the XS Max offers 1.5 hours longer than iPhone X. With a glass back that offers wireless charging capabilities, hey even charge faster than its predecessors.
Fun fact: The XS Max has the biggest battery and display ever in an iPhone.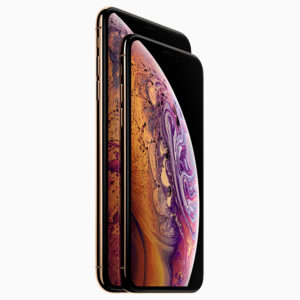 iphone xs max specs malaysia
STORAGE
It's another thing Apple is very proud of — both the XR and XS Max offer storage up to 512 GB, the highest capacity so far in an iPhone. We'll break down the options:
iPhone XR and XS Max — 64 GB / 256 GB / 512 GB
iPhone XS — 64 GB / 128 GB / 256 GB
WHAT ELSE IS NEW
All three new iPhones now come with Dual SIM support through the use of a nano-SIM and digital eSIM. The front and back glass design on the XS and XS Max is said to the most durable glass ever in a smartphone with improved scratch resistant; and has a new level of splash and water resistance of IP68 for up to 2 meters for 30 minutes. The iPhone XR is also splash and water resistant but with a rating of IP67.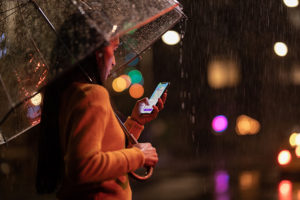 Iphone xs max waterproof
COLOURS
The XR will be available in white, black, blue, yellow, coral and (Product)Red.
The iPhone XS and XS Max will be available in space grey, silver and a new gold finish.
PRICE AND LAUNCH DATE IN MALAYSIA
The new iPhone XR, XS and XS Max will be available for pre-order beginning October 19 at 12:01am on apple.com/my and the Apple Store app.
The three phones will be available in Malaysia beginning October 26 through Apple Authorised Resellers and select carriers (prices may vary).
The iPhone XR will be priced from RM3,599 and will be available in 64GB, 128GB and 256GB models in black, white, blue, yellow, coral and (PRODUCT)RED.
The iPhone XS will be priced between RM4,999 to RM6,649, depending on the variant.
The iPhone XS Max will be priced between RM5,399 to RM7,049, depending on the variant.
For more info, visit Apple's website.
| | |
| --- | --- |
| SHARE THE STORY | |
| Explore More | |