Pairing up with French designers Ronan & Erwan Bouroullec, Samsung has created a television set that doubles as an accent piece for any room of your choice. The oddly-named Serif TV features a bold yet subtle frame, with accents on the top and bottom that curve outwards, forming a large, capital letter 'I' when viewed form the side. Available in red, white, and dark blue, the Serif TV beautifully straddles the line between enhancing and blending into the environment.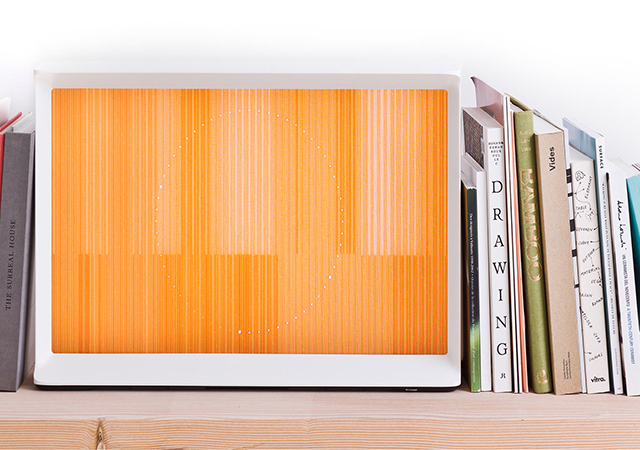 You could play it up as much or as little as you so desire. Leave it unassumingly on its own shelf. Let it stand in a corner like a strangely empty picture frame. Use it as a stand for other decorative pieces. Allow it to blend in on a bookshelf. No matter what you do with it, the Serif will certainly delight your guests when they discover that it is not only a stunning piece of modern design, but also a television set.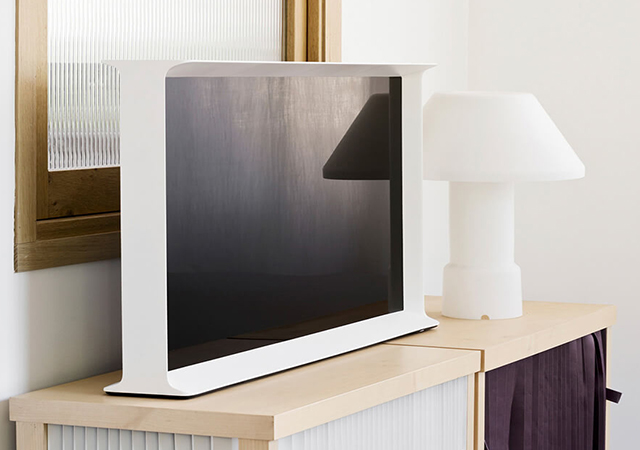 The exquisite level of design even extends to the rear of the television, with a fabric back panel covering the device's ports and connectors; while the matching smart TV interface has a feature called "curtain mode", which places a fabric-like filter over the television screen and offers a simple menu allowing for Bluetooth connectivity, apps, a photo gallery and a clock. However, despite the care taken to create a television that is as much fetching furniture as idiot box, it doesn't skimp on features or quality. While all models have built in Wifi and Bluetooth, buyers will have to pick between the 24″ HD set, the 30″ Full-HD set, or the 40″ Ultra-HD behemoth.
| | |
| --- | --- |
| SHARE THE STORY | |
| Explore More | |