The market for wireless earbuds have expanded vastly in the past few years, offering new products designed specifically for work, for active lifestyles, or even for serious audiophiles. If you're looking for a pair that will save you from the dread of connectivity issues during online meetings and phone calls, I'm happy to suggest the new Jabra Elite 7 Pro.
Launched in October, Jabra's latest pair of earbuds promises exceptional call quality, which I can attest to after a month of testing them out. But how well do they perform in terms of comfort, sound, and battery life? Read on for my in-depth review.
DESIGN & COMFORT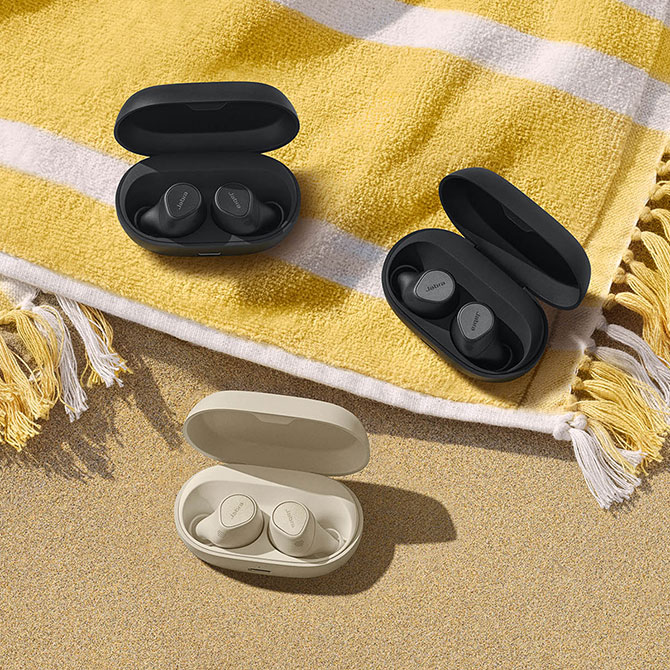 Out of the box, the Jabra Elite 7 Pro comes housed in a flat pill-shaped wireless charging case with a magnetic closing. There are three colourways available, namely Black, Titanium Black (which I received), and Gold Beige. The buds have an elegant teardrop design that feels "Pro" to the touch, complete with a multifunctional button on the front featuring the brand's logo.
It took Jabra six generations and 62,000 unique ear scans to create a map of the average human ear to redesign the earbuds for optimised comfort and performance. The result is 16 per cent smaller than the Elite 75t, making it the smallest pair of Jabra earbuds so far. While petite (and portable), the ergonomic design allowed me to pick them out of their box easily without worrying about dropping them. Some reviews have cited difficulties opening the case single-handedly due to the lack of a ridge, but I'm pleased to report that I had no issues doing so.
In terms of fit, the default ear tips fit my ears well and stayed on throughout usage—even during my HIIT workout—without causing much discomfort or fatigue. For a pair of in-ear buds, checking both boxes is a rare and commendable feat. If you have smaller or larger than average ear canals, there are also two additional ear tips in the box for a better fit.
SOUND & CALL QUALITY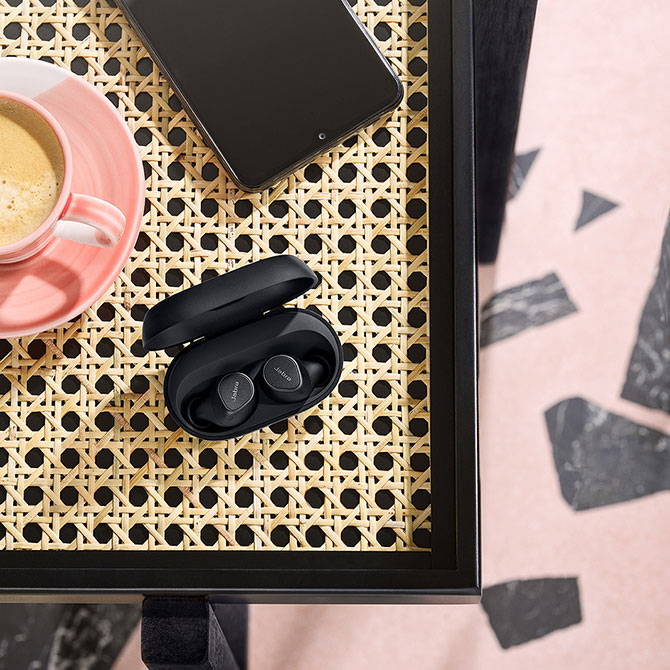 What sets the Jabra Elite 7 Pro apart is the new Jabra MultiSensor Voice™ bone conduction technology, which allegedly "cancels out wind for quality calls." Featuring a voice pick-up (VPU) sensor and intelligent algorithms, it's able to analyse different types of noise picked up by the four built-in microphones to transmit the best call quality. Based on feedback from my partner over our phone calls and FaceTime, the call quality is indeed crystal clear. As for my meetings over Gather Town and Discord, I was told there's significantly less background noise when using the buds over my MacBook Pro's microphone. I had no complaints about voice quality from my callers either.
Aside from that, the buds come with Adjustable Active Noise Cancellation (ANC) and HearThrough technology. Each can be adjusted to your level of preference via the Jabra Sound+ app on the App Store and Google Play. There are five intensity levels for both, as well as the option to turn them off.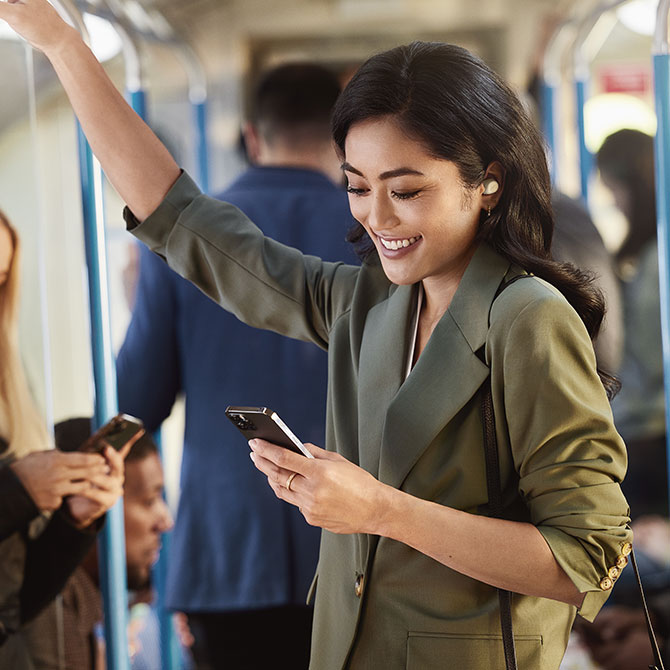 To be honest, the ANC didn't live up to my expectations as I could still hear some background noises (mostly mid-frequency sounds such as voices and vocals)—even on the highest setting. On the other hand, I found the HearThrough mode very practical for daily use. This is a huge plus for a work environment (WFH included) or during a commute, as it allows you to stay plugged in while still being aware of your surroundings. In fact, I could still have full conversations while listening to my top songs of the year (thanks, Spotify Wrapped).
Speaking of which, the sound quality is rich and balanced, with crisp highs, clear mids, and decent bass. I had a pleasant experience listening to a mix of pop, R&B, and hip hop. It lacked some punch and oomph to the overall soundstage so I wouldn't say that it blew me away, but it's more than satisfactory for the average user.
BATTERY & PERFORMANCE
While my schedule (and better judgement) didn't allow me to test out Jabra's claim of an 8-hour non-stop playtime, I can attest to the 30-hour battery life promised with the charging case. One full charge lasted me a week with an average of three to four hours of use per day, which is pretty impressive, especially if you're not one to regularly charge your gadgets.
Once, when one of my earbuds was running low on battery, I simply had to pop it into the charging case to get an additional hour's use. It's also worth noting that you can opt to keep one earbud in and switch to the other once it runs dry using mono mode. This allows you to get longer hours of continuous listening and is a plus point for comfort, too.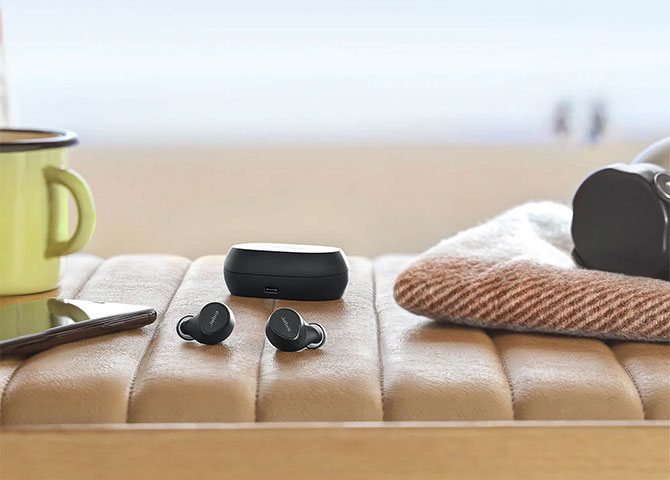 The buds boast an IP57 rating, which means the buds are dust resistant and waterproof up to one metre. As for connectivity, they feature Bluetooth 5.2 with SBC and AAC codec support, but are not compatible with higher quality codec like aptX or LDAC. With that said, I had no issues connecting the buds to my Apple and Samsung devices. What left me wanting, however, was the lack of multipoint connectivity. Since I often toggle between my laptop and my phone, I would have appreciated this feature to avoid having to manually disconnect from one device just to connect it to another. Hopefully, Jabra resolves this in a future software update, although it's not a deal-breaker for me. (Update: Jabra has confirmed that Multipoint will be available via a firmware update from January 2022).
FINAL VERDICT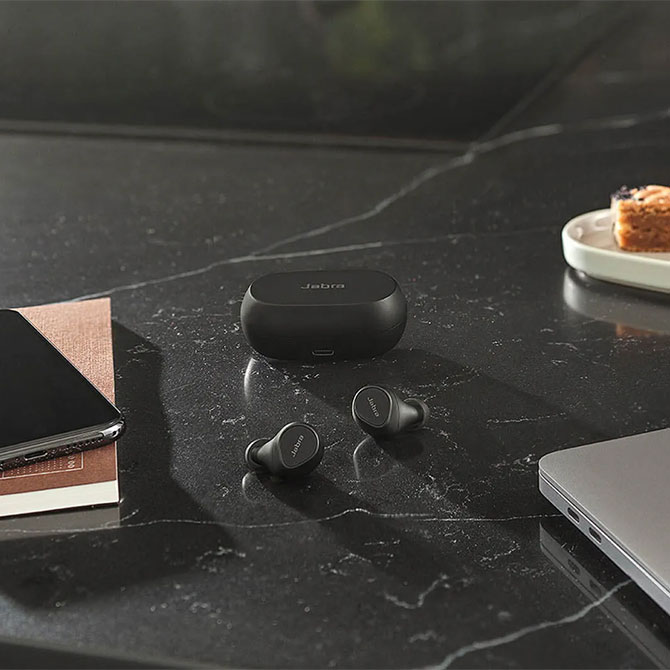 After a month of use, the Jabra Elite 7 Pro met almost all the criteria I expected for its range and price point. The buds hit the spot where comfort, call quality, and battery life is concerned, with respectable sound and reliable performance to boot. As mentioned, my only gripe for now is that it's not multipoint compatible. If you can live with this minor inconvenience until the update arrives in January, the Jabra Elite 7 Pro is a solid pair of earbuds to own.
The Jabra Elite 7 Pro is priced at RM999 and is available at selected retailers and Jabra's official e-stores on Lazada and Shopee. For more information, please visit www.jabra.com/elite.
For more tech reviews, click here.
| | |
| --- | --- |
| SHARE THE STORY | |
| Explore More | |