It's hard to deny that the Huawei Watch GT3 Pro is a work of art, but what does it have to offer beyond aesthetics? I've worn the smartwatch for over a month and here are my thoughts
When Huawei first unveiled its array of new flagship products in May, I was instantly drawn to the Huawei Watch GT3 Pro. To be specific, it was the Ceramic Edition (out of the two variants introduced during the presentation) that caught my eye. Aside from its appealing design, I was impressed by the fact that the smartwatch also supports freediving. Now that's something you don't hear every day (and if you happen to be a diver like me, it's sure to get you excited).
Having spent over a month with the shiny device, do I think the GT3 Pro is as functional as it looks (and sounds)? Watch my quick take in the video below or read on for my full review and final verdict at the end.
DESIGN
For starters, I stand by my first impression of the Ceramic Edition of the Huawei Watch GT3 Pro. It looks as sleek and stylish to me now as when I first saw it presented on stage, and it definitely stands out in comparison to other smartwatches in its price range. The watch takes design inspiration from renowned Italian artist Sandra Botticelli's masterpiece, The Birth of Venus, with its gold and silver seashell pattern bezel featuring 24 wave-like crests. I love how the gold accents on the rotating bezel and physical button give the watch a premium allure too. And to achieve its flawless, pure white sheen, the watch is finished with diamond-powder polishing.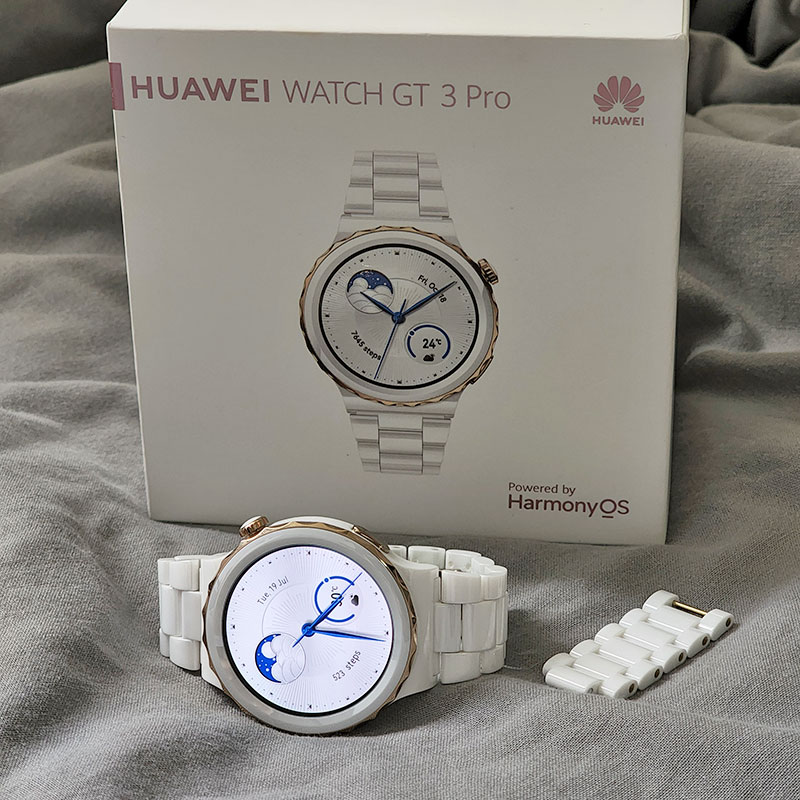 Aesthetics aside, the high-tech nanocrystalline ceramic material is said to be highly resistant to corrosion and heat. The watch arrived slightly larger than my wrist circumference fresh out of the box, but the links can easily be added or removed using the tiny screwdriver provided. Just be careful not to lose micro screws that keep the links in place! The double clasp closure (or butterfly clasp, if you prefer) works like a charm, making it effortless to wear or take off the watch.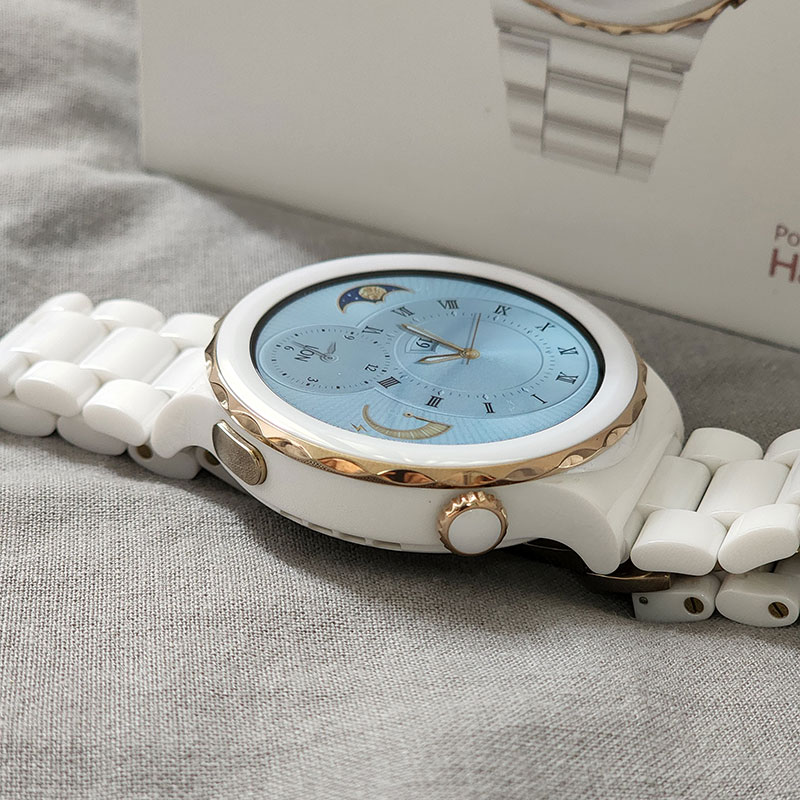 Meanwhile, Huawei says the hard sapphire glass lens is highly scratch- and shatter-resistant. The same material features in the sensor of the ceramic back shell, ensuring better light penetration and heart-rate monitoring without irritating the skin. Even after accompanying me through workouts, trips, and daily wear, I've yet to spot a scratch or blemish on the watch so I'm pretty satisfied with its build quality and durability.
The watch also has IP68 and 5 ATM rating, which means it is waterproof for up to 50 metres in freshwater or dive-proof for up to 30 metres. No sweat if you wear it in the shower, in the pool, or even up to a certain depth in the sea. While I've not had the chance to test out the free diving mode yet, I had no concerns wearing the watch while swimming.
DISPLAY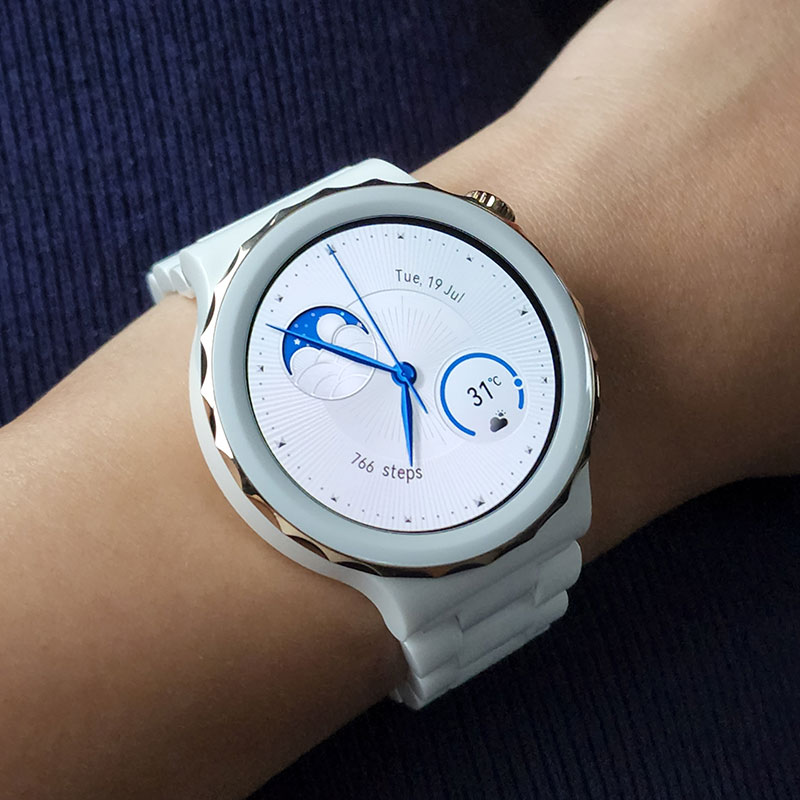 As for the display, the Ceramic Edition, which features a 42.9mm case, comes with a 1.32-inch AMOLED HD coloured display with 466 x 466 HD resolution. For comparison, the Titanium Edition has a larger 46mm case and 1.42-inch AMOLED display. Details are clear and crisp in both daylight and low-light conditions, with over 600 nits of brightness.
There's an extensive range of watch faces to choose from to fit your lifestyle needs and preferences. Personally though, I'm happy sticking with the Pearly White watch face, which matches the classy appeal of the watch while offering a second dial to keep track of a different time zone (ideal when travelling or if you have a loved one living in a different corner of the globe).
HEALTH & FITNESS PERFORMANCE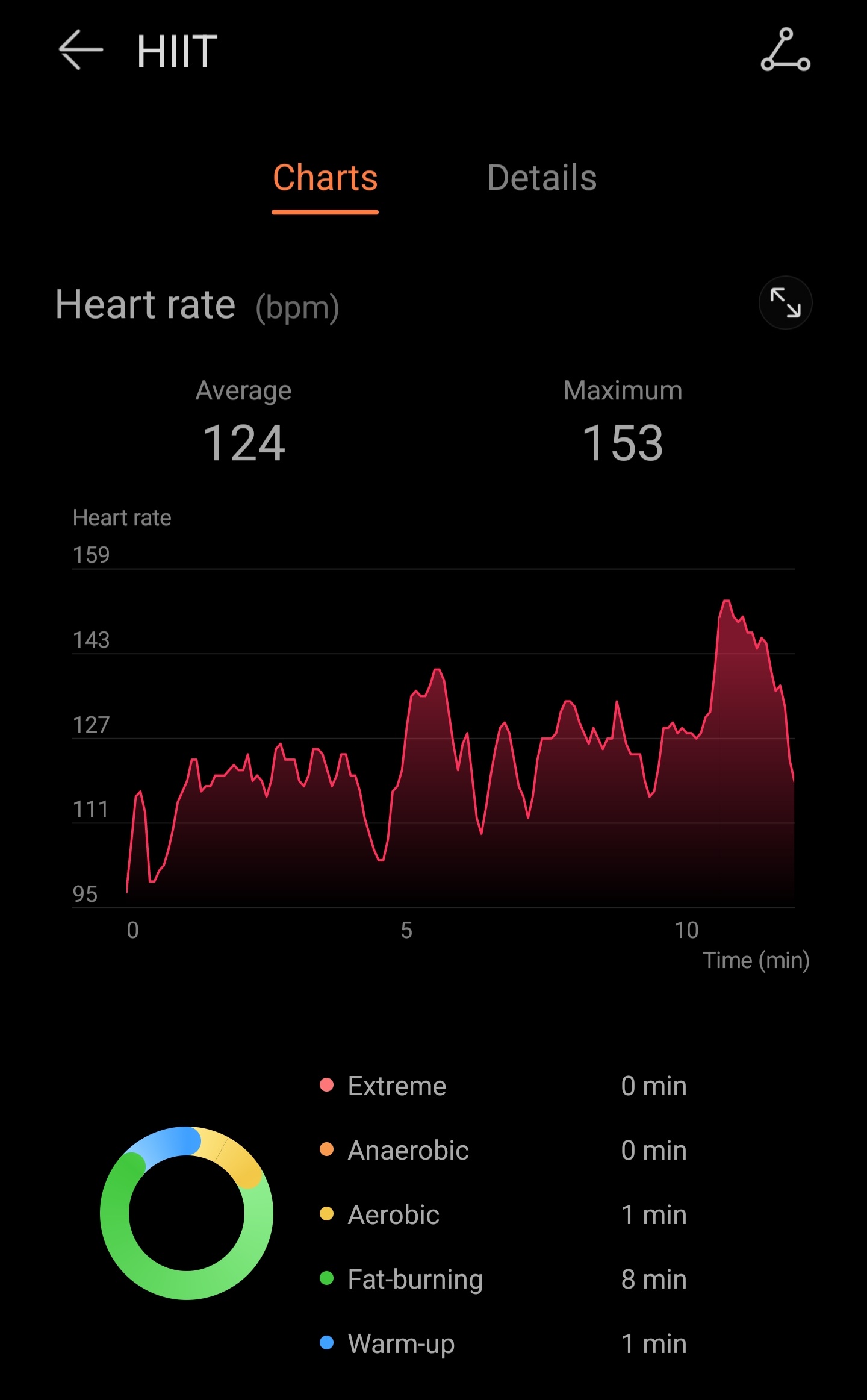 When it comes to health trackers, the Huawei Watch GT3 Pro is equipped with monitors for heart rate, blood oxygen, sleep, stress, and skin temperature. Huawei says its TruSeen 5.0+ heart rate monitoring technology uses an all-new algorithm that filters out interference for more precise monitoring on a 24/7 basis, offering real-time alerts if your heart rate strays from the normal range. Thankfully, my HIIT workouts didn't send my heart rate through the roof, so that's assuring.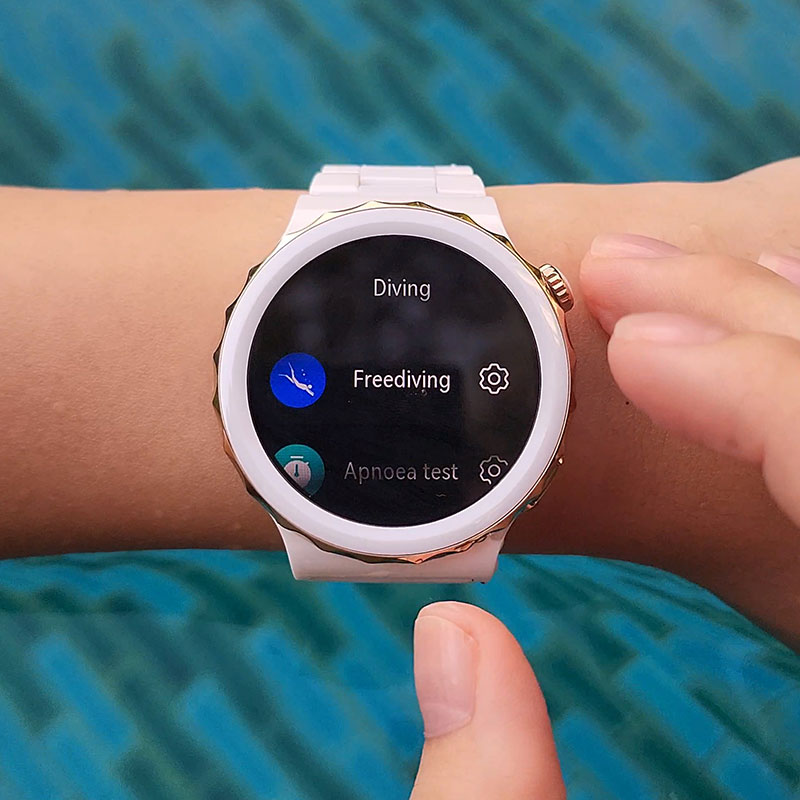 Speaking of workouts, there are more than 100 fitness modes to help you keep track of your athletic performance, such as running, swimming, yoga, skiing, golfing, and so much more. As mentioned earlier, one of the more unique features of the watch is its support for free diving, which also includes apnoea training to improve your breathing underwater. Considering the increasing popularity of the sport, this may well be a major pull for some.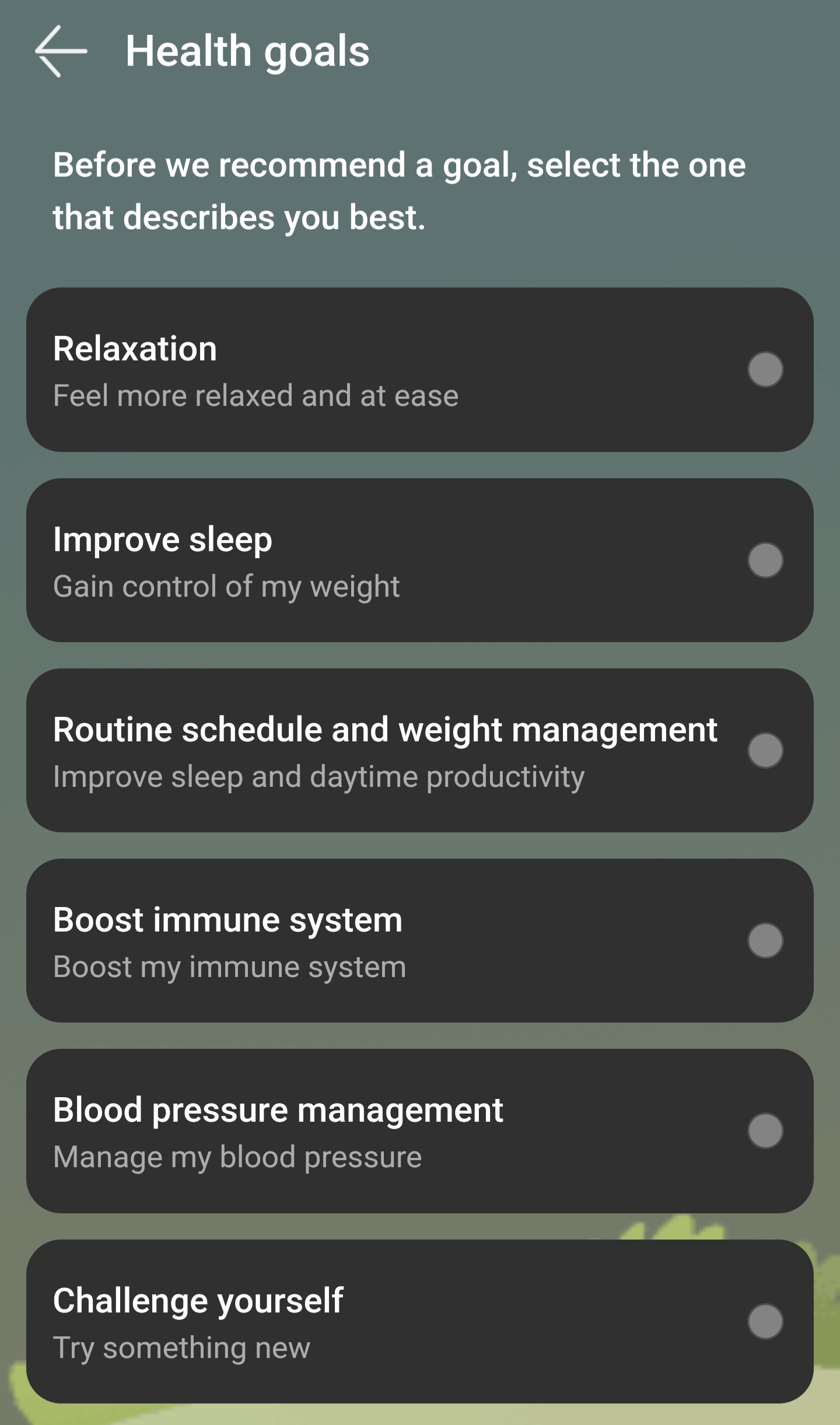 Aside from that, users can create a personal running plan and access data such as pace, heart rate, distance and more, along with professional advice to help you achieve your goals. Other health plans include relaxation, sleep improvement, and boosting your immune system, with tasks and reminders including breathing exercises, medication reminders, and even reminders to smile daily (didn't think we'd need one for that, but you never know!).
SOFTWARE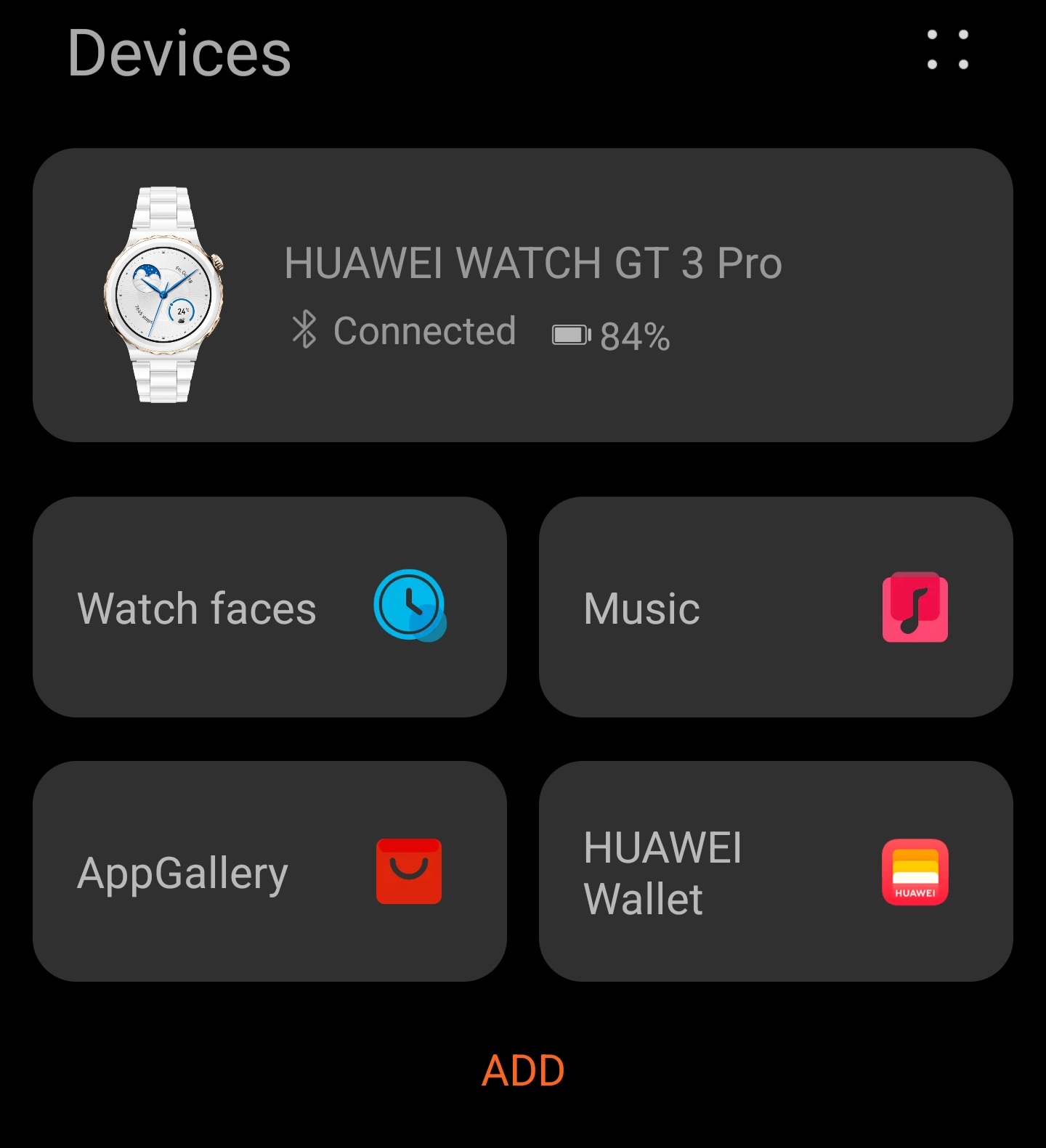 The Huawei Watch GT3 Pro runs on HarmonyOS 2.0, which means the full smartwatch experience works best with a Huawei phone. While I'm not a Huawei phone user, connecting the watch to my Android and iOS devices via Bluetooth was still relatively straightforward. However, I noticed that there are more features available on the Huawei Health app on Android, as certain features like importing music and downloading apps from Huawei's AppGallery storefront aren't supported on an iPhone.
Once connected, I'm able to receive notifications, send quick replies, and check weather updates with a few swipes. There's also the option of storing purchased music on the watch, and the audio playback quality and range are respectable for a smartwatch.
BATTERY LIFE
Another major plus point of the Huawei Watch GT3 Pro is its battery life. It can last up to a week of typical use, or about four to five days for medium to heavy use. I've worn the watch on almost week-long trips without bringing the charger along, and I still had about 10 per cent of juice left by the time I got home. For someone who's used to smartwatches lasting a day or two, this is a huge bonus for me in terms of convenience.
What's more, the wireless charging system is convenient and efficient. According to Huawei, the charging speed is now 30 per cent faster than the GT2 Pro. From my experience, just 10 minutes of charging can boost the battery by roughly 20 per cent, which is enough to last a day. A full charge only takes about 80 minutes.
VERDICT
Overall, the Huawei Watch GT3 Pro stands out for its design, durability, and battery life, with bonus points for its fitness modes and health features. So, to answer the question at the start of this review: yes, it's as functional as it is stylish. If you're shopping for a smartwatch that you can take from the gym or pool to a business meeting or evening soiree, the GT3 Pro should be high up your list.
The Huawei Watch GT3 Pro is priced at RM2,399 for the White Ceramic Edition and RM1,599 for the White Leather Edition. Both are available for purchase at Huawei stores, Huawei Official Website, Huawei Flagship Store on Lazada, and Huawei Official Store on Shopee.
Find more gadget reviews here.