Isn't it so annoying when your phone dies on you when you're out and you've forgotten to bring a power bank to recharge? Worry no more as wearble technology brand Leoht has come up with a tote that allows you to charge your devices wherever you are and at anytime you wish.
Measuring 11 inches high, 16.2 inches wide and 6.75 inches deep, the leather tote has features including a rechargeable battery, two built-in USB ports for multicharging, built-in interior LED lighting, a hidden compartment for valuables, wireless recharging via a custom charging plate and an external user interface panel featuring power button, battery indicator and external micro USB port for on-the-go charging.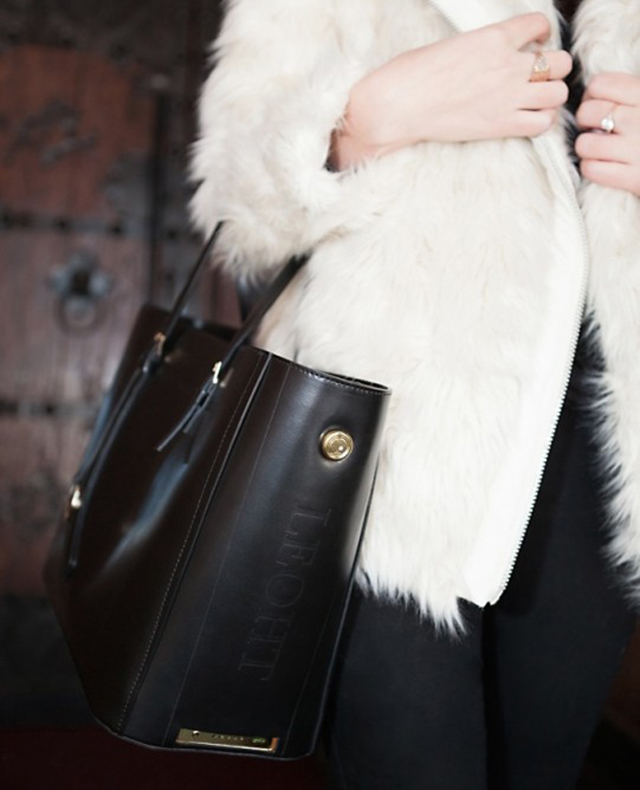 There is a hidden rechargeable battery which is supposed to last up to 30 days on standby and recharges wirelessly when placed on its charging plate or via the microUSB port while on the go. Two USB ports allow you to charge multiple devices simultaneously, while the external Power Panel houses the on/off button, battery indicator, and a microUSB port for portable charging.
Interior and exterior LEDs built into the tote ensure you never fumble in the dark for your house keys, purse or your phone again. And you'll be able to stash valuables out of sight thanks to a hidden compartment called The Alcove in the bag.
Two colours and finishes are available – cognac and black in smooth leather and pressed leather.
Learn more about the Leoht tote from the video below.