Technology
8 Hidden tricks your iPhone can do if you upgrade to iOS 11
Is it worth it, let us work it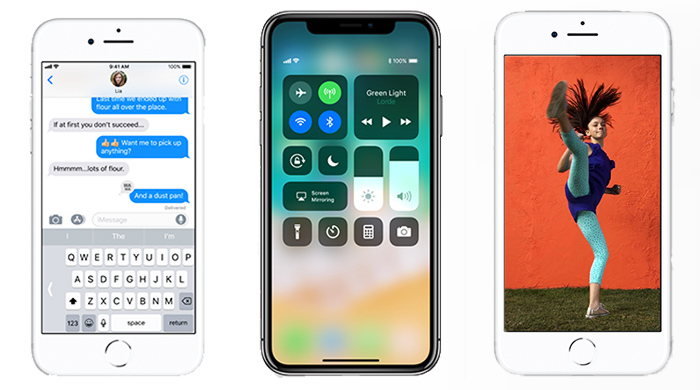 It's still unclear when Apple will be releasing the new iPhone 8/8 Plus and iPhone X in Malaysia but update your current device (only applicable to iPhone 5s and later) and you pretty much have a new smartphone in your hands. We recently took the plunge to uncover all the coolest tricks iOS 11 can do. Here are some of our favourites and how you can find them. Read on after that for our two cents if you should upgrade now or wait for the next update.
1. Do more with your Live Photos
This is ultimately our favourite update as Apple adds three new effects you can apply to your Live Photos: Loop, Bounce and Long Exposure. Simply swipe up on a Live Photo to find these options.
Loop is self-explanatory and might not work as smoothly if you move your phone quite a bit before/after you snapped the photo. Bounce is essentially a very short Boomerang and considering the duration of a Live Photo, you probably wouldn't see a very dramatic effect for Long Exposure.
2. Customise your Control Center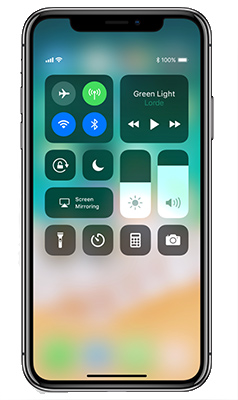 Did a pilot design the new Control Center because it certainly looked confusing at first sight! Don't get us wrong; it's definitely cleaner and just takes getting used to. With all the buttons and sliders now minimised, Apple now allows you to add whatever shortcuts you want here (Settings > Control Center > Customize Controls).
Our recommendation: Add Notes so you can access it from the lock screen (Settings > Notes > Access from Lock Screen). Remember to select "always create a new note" so anyone who picks up your phone can't see the last note.
Tip: If you, like us, use AirDrop a lot and now can't find the option to turn it on (or to select between 'Contacts Only' and 'Everyone'), apply 3D Touch on the Bluetooth button and a hidden menu will open up.
3. Do Not Disturb While Driving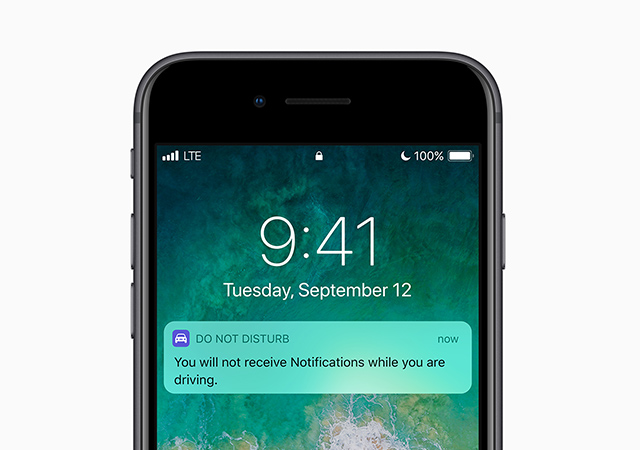 How often do you get distracted by notifications on your phone while driving? No? Just us then? Well, sometimes. If you turn on Do Not Disturb While Driving (under Settings), it'll detect when a user might be driving through vehicle movement or Bluetooth connections and silence notifications to keep the screen dark.
*You can then select the option of sending an auto reply (customisable) to your Favourites, contacts or recents to let them know you'll respond once you've arrived at your destination. However, the recipient also has the option to reply "urgent" to allow the notification through.
*Applicable to iMessage only at the moment.
4. Apple's Messages app has more tricks up its sleeve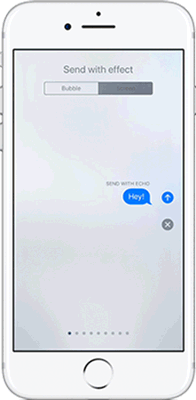 iPhone X's Animoji may not be available with iOS 11 on your device but that doesn't mean Apple can't add more features to the current Messages app. We were previously introduced to stickers and effects (balloons, confetti, invisible ink, etc). Now, there are two new animations: Spotlight and Echo. The interface has also been redesigned to add a line of apps/stickers below the text message box when you tap on the App Store button.
Tip: To access the animation effects, type your message in the box then press and hold on the up arrow button next to it.
5. One-handed keyboard mode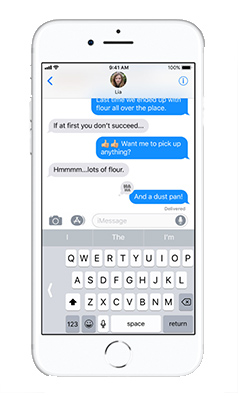 If you own the bigger iPhones, you'd especially appreciate this. Turn it on (Settings > General > Keyboards> One Handed Keyboard) and your usual keyboard will be squashed to your preferred side of the screen to ensure you'll be able to reach all the keys with one hand. Alternatively, if you already have multiple keyboards enabled, you'll be able to turn it on/off anytime from the input switcher menu by pressing and holding on the globe key.
6. Move multiple apps at once
Better late than never, Apple. Now you can rearrange several apps/folders at once by holding down on an app as you usually would to make them all wobbly. Then with one finger half moving the first app, use another finger to tap on the next app you want. This should cluster them all together.
7. Set up Emergency SOS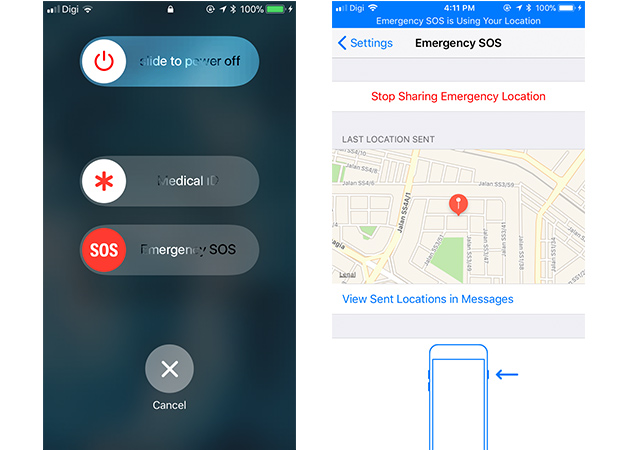 Also accessible via your Settings app, you probably shouldn't overlook this function. First, set up one or more Emergency Contacts. In the event you feel threatened, rapidly press the sleep/wake button five times and your phone will automatically call your local emergency services as well as text your Emergency Contacts to notify them while sharing your location.
8. Take foolproof flatlays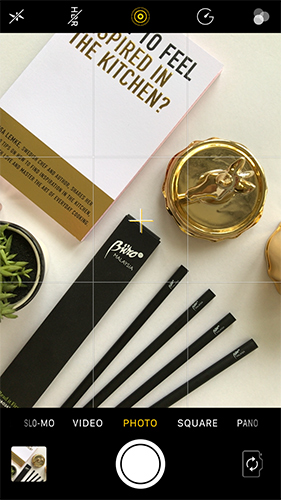 How? Turn on Grid in Settings > Camera. When you open the Camera app now and try to level it above your flatlay (or any subject in question), two + icons will appear. Line them together until a yellow + icon appears and snap. It's a nifty levelling tool!
Verdict
iOS 11 brings with it a ton of new and cool features. Some of the other ones that we didn't mention above include quick password sharing (one of the two devices running on iOS 11 can now share the WiFi password to the other without needing to type anything), a blog-like App Store, Screen Recording and more. But with so many cool features comes the big question: Is the update going to drain your battery faster?
If we look back at the past big iOS updates, power drain is a common (but not 100 percent) occurrence but it doesn't mean it's here to stay. There are many factors to consider and one of them includes the apps on a user's phone that are not yet compatible or optimised for the new system. Not to mention, downloading and installing app updates also eats up a lot of battery life. We say give it some time but if you really want to be on the ultra safe side, wait for 11.1.
Related stories:
9 Biggest announcements from Apple WWDC 2017
Apple reveals new emojis which includes a woman wearing a headscarf
| | |
| --- | --- |
| SHARE THE STORY | |
| Explore More | |