Beyond creativity and artistic expression, the world of fashion is becoming increasingly interconnected with innovation. While designers usually get their inspiration from places they've travelled to, people, and the arts, the development of fashion progressively relies more and more on technology.
With this in mind, HUAWEI is shaping the future of fashion with its latest wearable—the all-new HUAWEI WATCH GT4. The fashion-forward smartwatch is backed by a design ethos that caters to the style-conscious while also enhancing personal health monitoring capabilities, and it is offered in a range of designs that individually ooze character.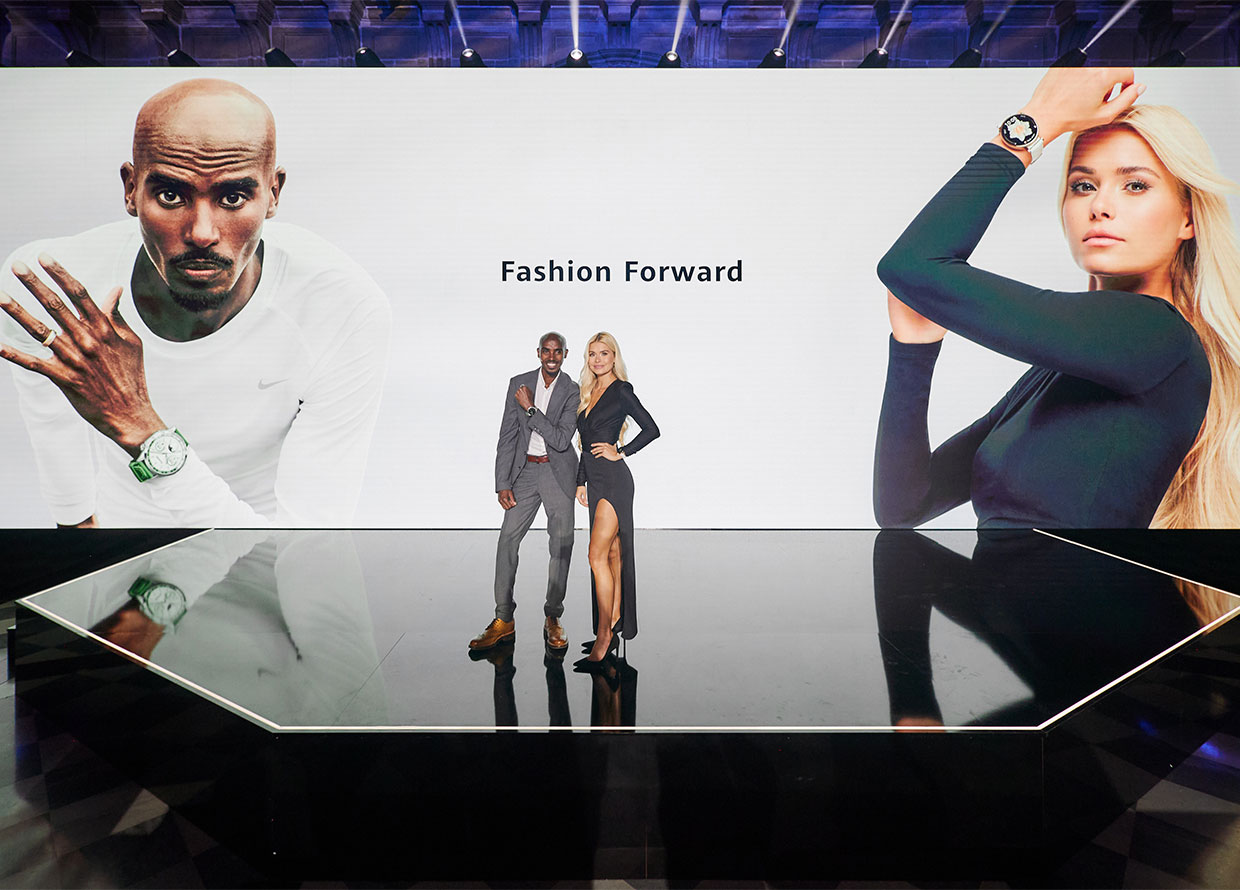 HUAWEI has also engaged inspirational global fitness and health icon Pamela Reif as well as multi-Olympic gold medalist Sir Mo Farah for the grand launch of the smartwatch in Barcelona on September 15th 2023.
Now, let's dive deeper into all the great features of the new HUAWEI WATCH GT4 that make it one of the coolest and, not to mention, chic smartwatches out there that you should get your hands on, ASAP.
One smartwatch for all occasions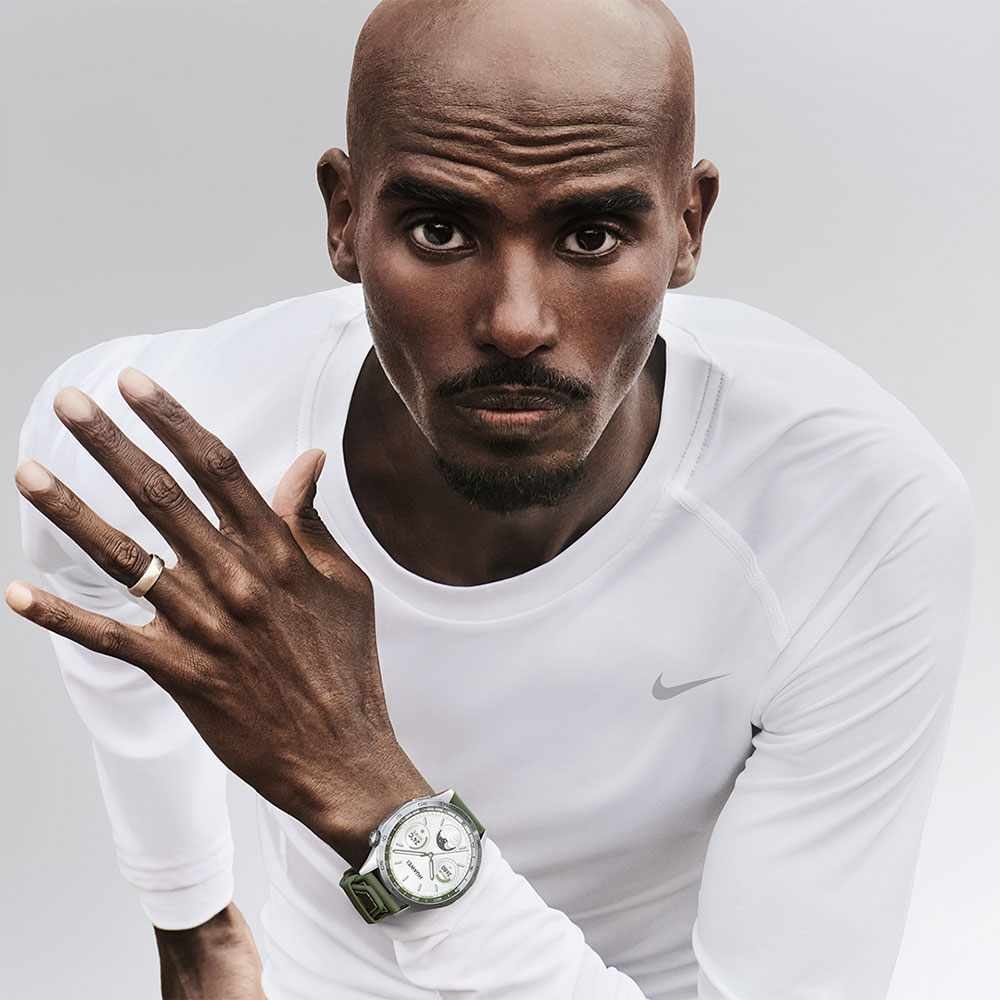 The HUAWEI WATCH GT4 is available in two face sizes, 46mm and 41mm. Evidently, the 46mm model gives off a more masculine vibe, but it ultimately depends on the look you're gunning for.
A beacon of sophistication in the realm of smartwatches, the 46mm HUAWEI WATCH GT4 boasts rugged geometric aesthetics with an Octagonal Dial Design. This dial design pays homage to the precision of a brilliance diamond cut and the dynamism of the aerodynamic form on performance cars.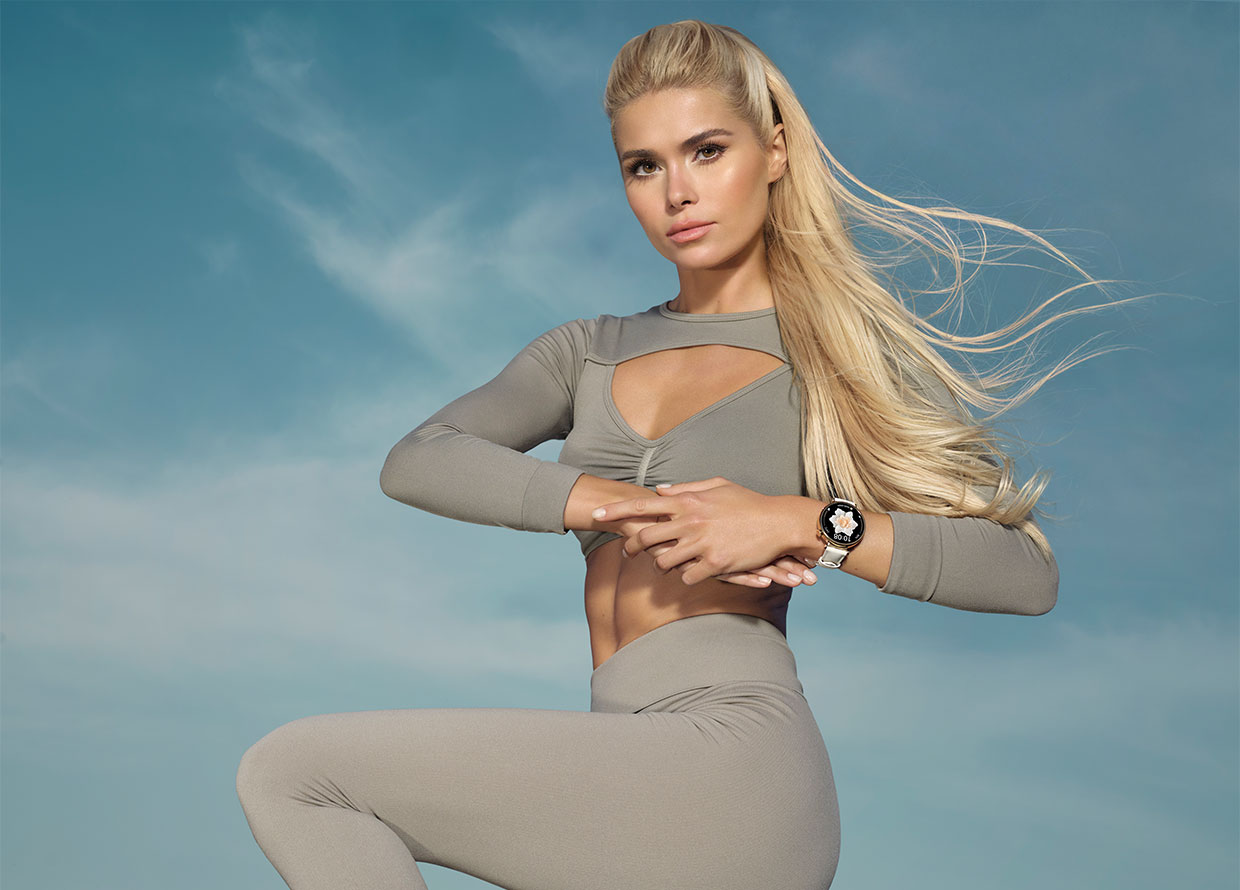 The 41mm HUAWEI WATCH GT4, on the other hand, makes an impression with its sleek and elegant Pendant design, seamlessly elevating the wearable with timeless elegance. Featuring a slimmer profile overall, this HUAWEI WATCH GT4 model is more streamlined and polished, which gives off a dainty look.
The 46mm HUAWEI WATCH GT4 comes in four distinct colourways: Green Woven Strap, Brown Leather Strap, Stainless Steel Strap, and Black Fluoroelastomer Strap. Alternatively, the 41mm model of the wearable comes in three colourways, comprising the White Leather Strap, Stainless Steel Strap, and Black Fluoroelastomer Strap.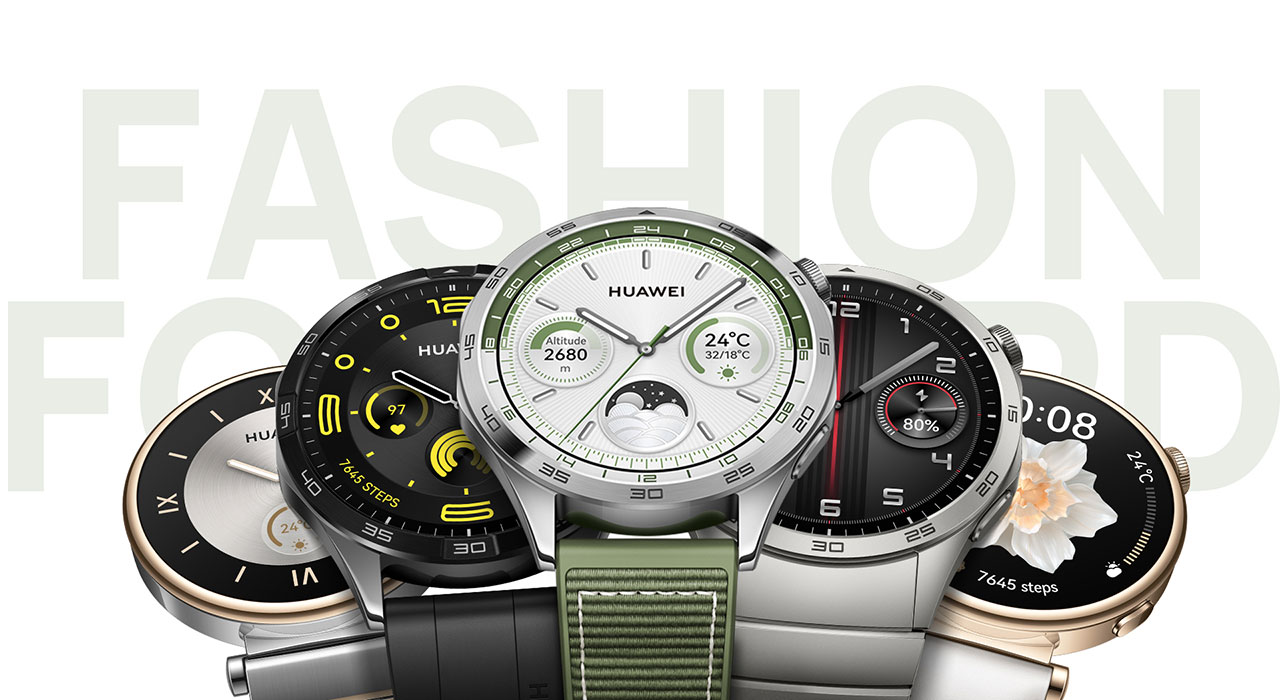 Pro-level health management
Compared to its predecessors, the HUAWEI WATCH GT4's new and improved health monitoring system enables advanced all-day tracking of your heart rate, SpO2, sleep and stress with ultimate precision. Fitness enthusiasts will also be glad to know that the smartwatch comes equipped with over 200 free fitness courses across diverse training categories that are  available on the HUAWEI Health App.
To help keep you motivated, the HUAWEI WATCH GT4 is also a source of accountability for your health and fitness as its enhanced health tracking capabilities, such as daily exercise reminders, aids users in achieving their fitness goals and cultivating a more disciplined lifestyle.
What's more, the wearable is also thoughtfully designed to help women pay more attention to their well-being by monitoring menstrual cycles and estimating fertility windows. It's able to do this intelligently by analysing physiological indicators, like heart rate during sleep and skin temperature.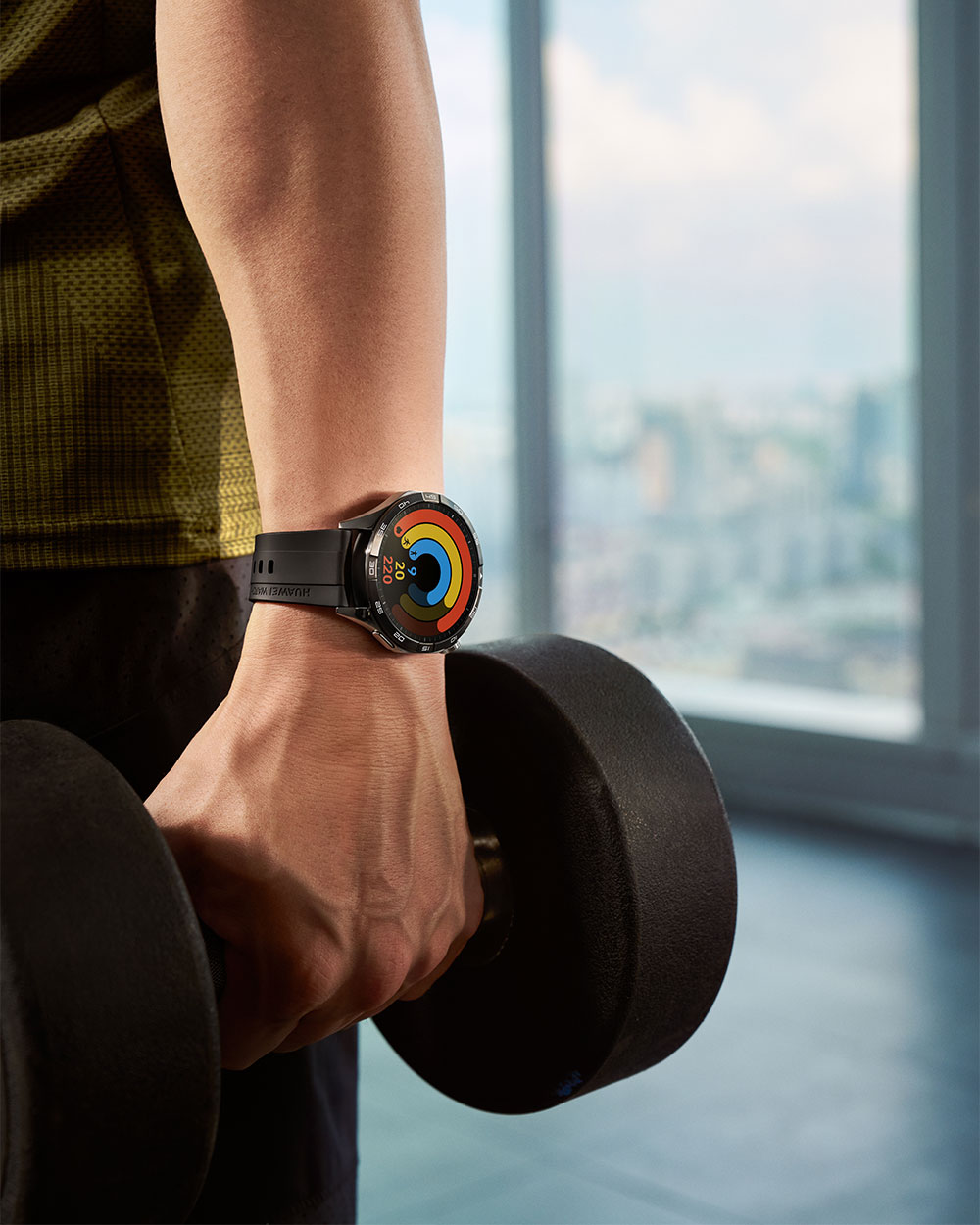 In order to encourage more Malaysian HUAWEI Watch users to hone in on their health and fitness, HUAWEI Malaysia will be running the Light Up Your Rings campaign starting from the 16th of October to 12th November 2023. Simply track your activity to light up your rings and obtain a mystery gift at HUAWEI Experience Stores by showing your progress via the HUAWEI Health App! For more information, access the HUAWEI Health App.
Superb battery life
Powerfully long lasting, the 46mm HUAWEI WATCH GT4 has a battery life that lasts up to 14 days when fully charged, depending on use. The 41mm model, alternatively, lasts up to seven days with a full charge. Without the need for frequent charging, the HUAWEI WATCH GT4 enables users to carry on with an active lifestyle worry-free.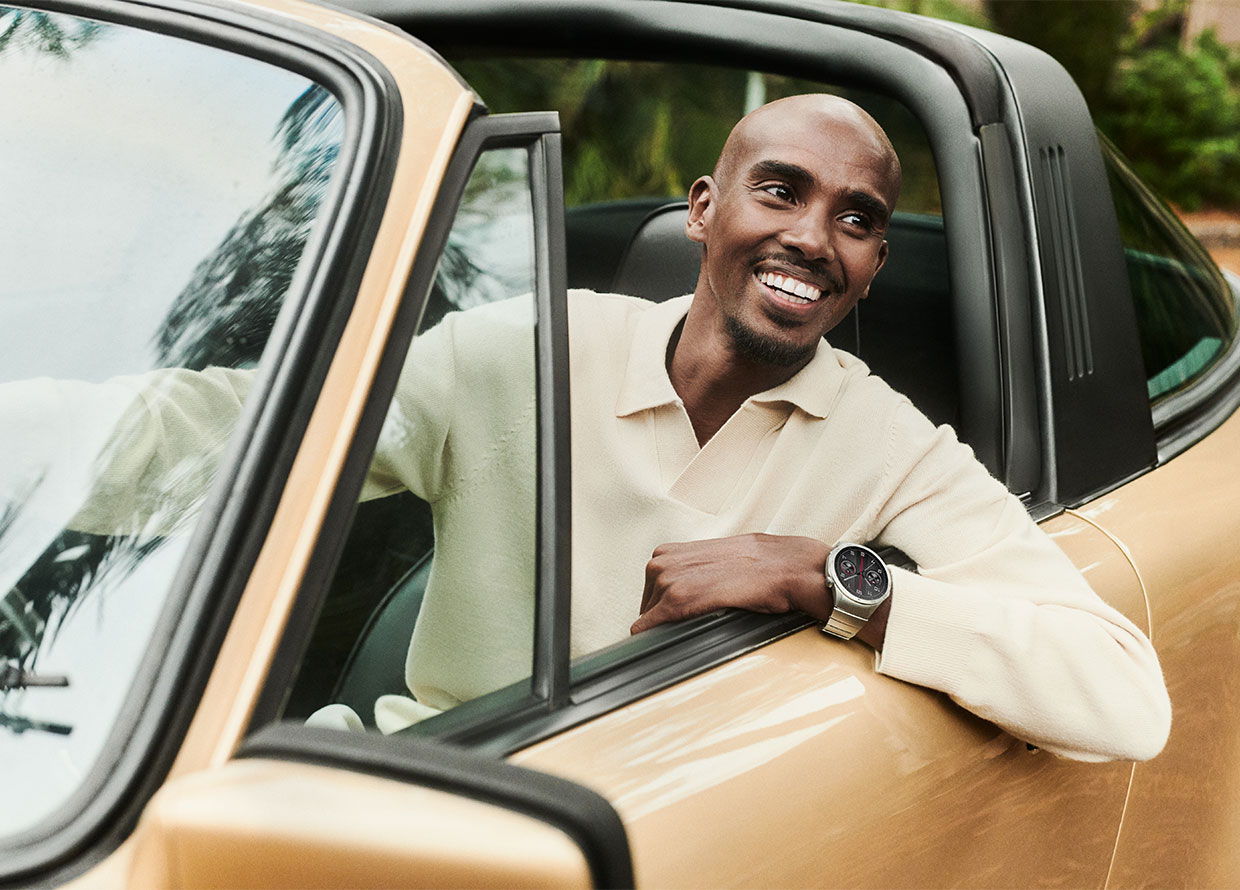 An extension of your smart devices
Compatible with both Android and iOS devices, the HUAWEI WATCH GT4 goes hand in hand with your other smart devices and makes it possible for wearers to easily answer calls that come in from a plethora of apps, such as WhatsApp, Messenger, Telegram, Instagram, WeChat, and Skype.
Needless to say, the wearable also receives and displays message notifications, and allows for quick replies straight from the smartwatch. This is applicable for SMS, WhatsApp, Instagram, FB Messenger, Telegram, Line, Instagram, and Skype.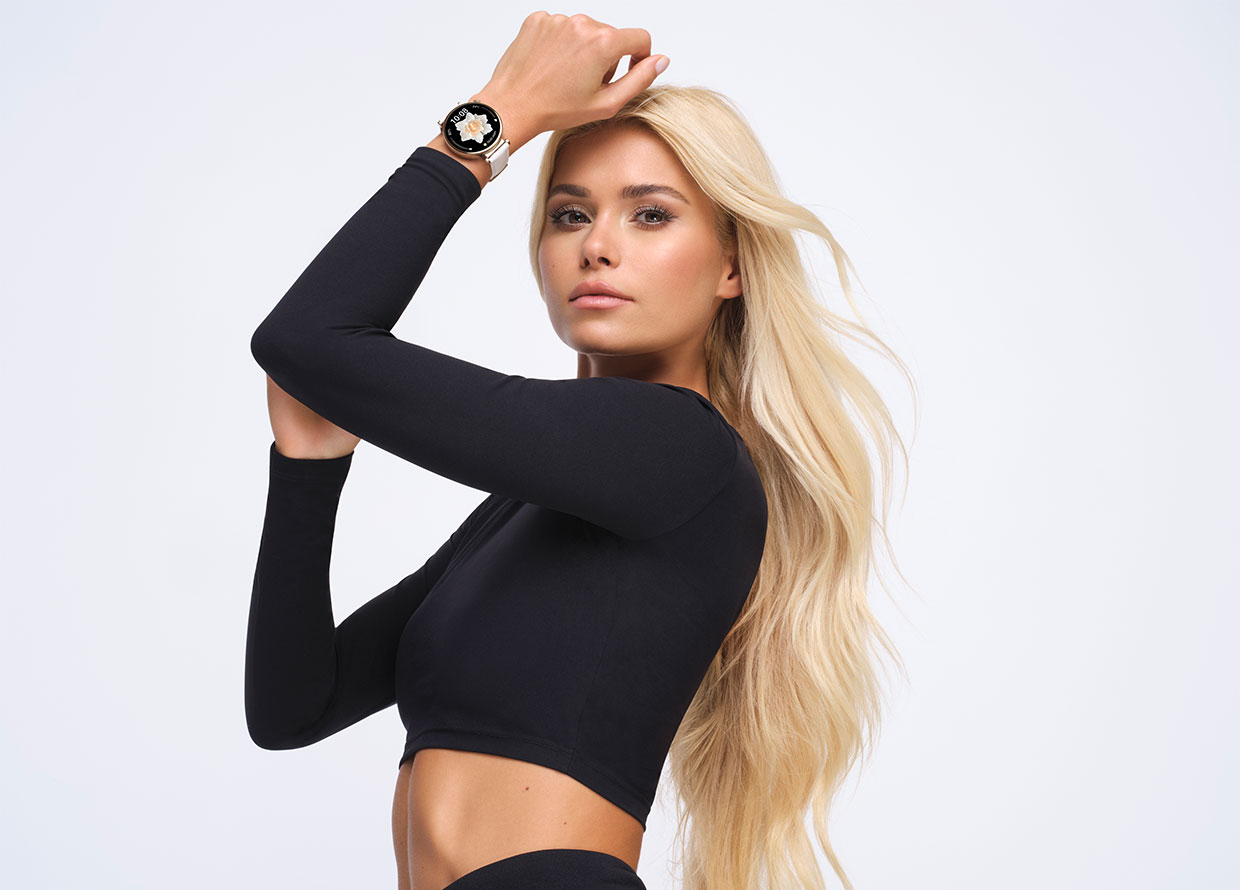 The HUAWEI WATCH GT4 will be available for pre-orders from RM1,099 between 5 and 13 October 2023. Pre-order during this period and enjoy free gifts worth up to RM580, available only for purchases via the Huawei official website, Huawei flagship store on Lazada, and the Huawei official store on Shopee.
For more information, visit HUAWEI's official website.
Find more tech stories here. 
| | |
| --- | --- |
| SHARE THE STORY | |
| Explore More | |